Creamy Hemp Seed Pesto (Raw Vegan Recipe)
This raw, vegan hemp seed pesto recipe is allergen free and so tasty! No nuts, no oil, no nonsense, and fully raw!
Thick & Creamy Pesto: Free of Allergens, Full of Goodness
The team behind Producers Stories is crazy about food—especially food with a story to tell. We're passionate about bringing farm-to-table flavors into your home with recipes, product spotlights, and blogs highlighting our farmers' voices.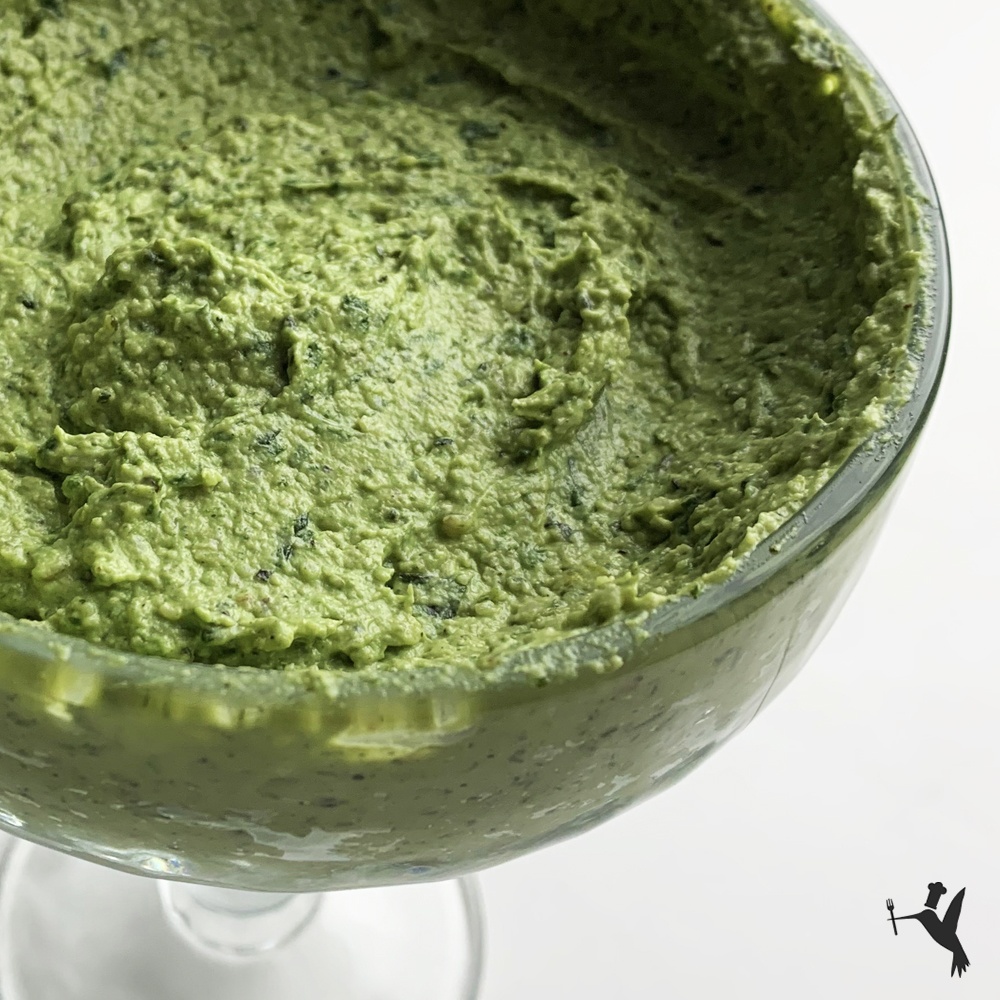 Pesto is a traditional herb sauce originating in Genova, Italy. The main flavors of pesto come from the garlic and basil.
This raw vegan hemp seed pesto recipe still has the texture and flavor of traditional pesto, with added thickness from the avocado and hemp seeds—and none of the allergens.
Most people eat pesto with pasta, but it can be eaten and used as a dipping sauce, a salad dressing, a pizza sauce, a spread on a sandwich, and many more. When I made this hemp seed pesto recipe, I ate it within minutes as a dipping sauce because it is so tasty. I would generally add this to cucumber noodles as a full meal.
This hemp seed pesto recipe doesn't require too much preparation, and you can have it ready in a matter of minutes. The best part is that it's oil-free, nut-free, and raw vegan. The hemp seeds add the texture that the pine nuts would usually add. The avocado makes it perfectly creamy and thick, ideal for any use, and especially as a dipping sauce. The basic and garlic keep the traditional pesto flavor you know and love.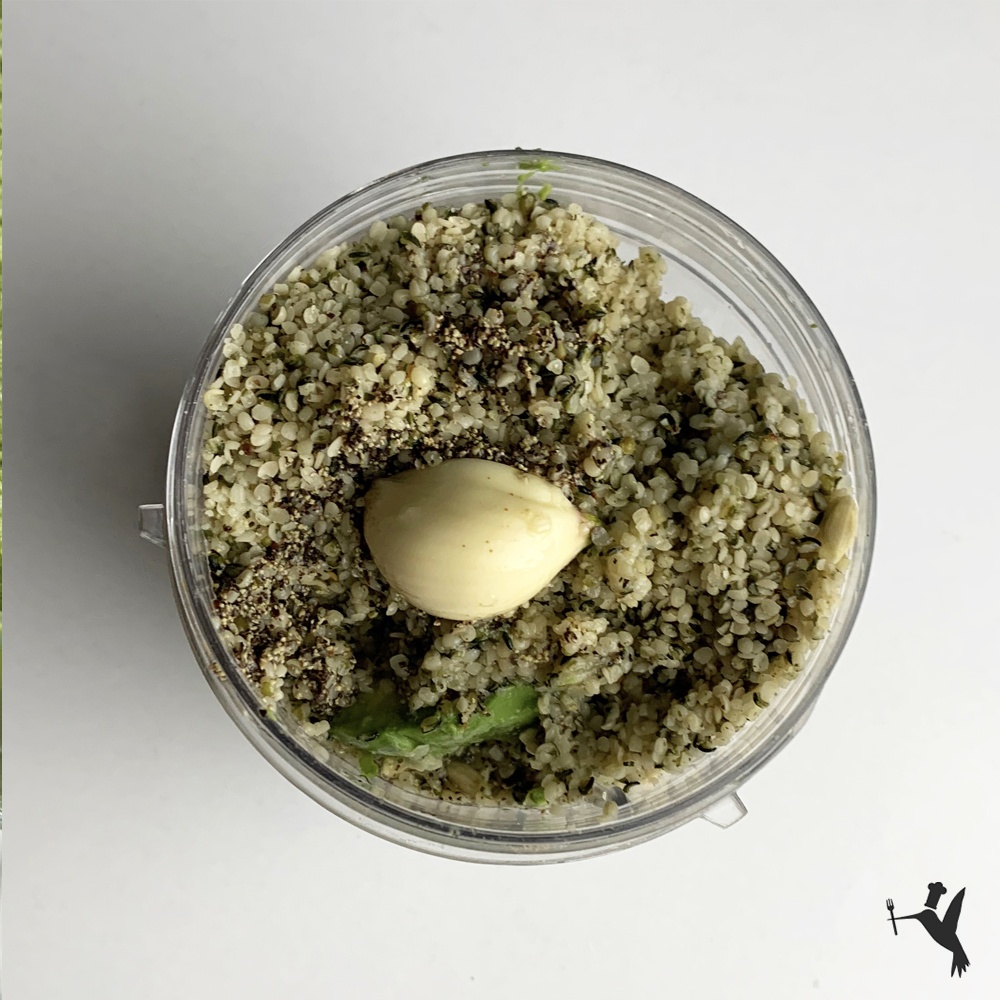 This raw vegan take on traditional pesto is full of plant-based nutrition, too. Avocados are rich in the healthy fats our bodies need. Lemon and garlic are amazing for the immune system. Hemp seeds contain protein, iron, and healthy fats, and basil and black pepper have a vitalizing effect on your body.
The ingredients in this pesto are well-rounded, nutrient-dense, and so incredibly tasty.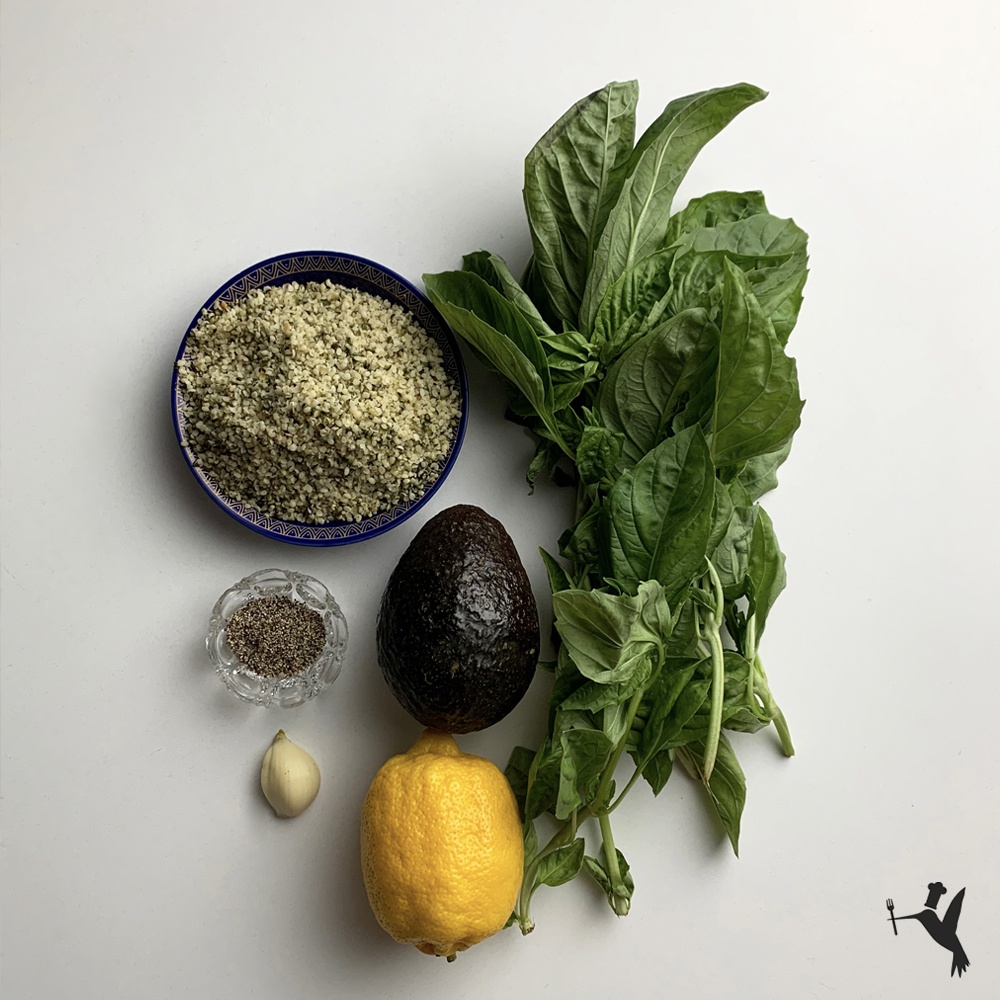 Ingredients
1 large handful basil leaves

½+ cup

hemp seeds

1+ ripe avocado

Juice of 1+ lemon

1 clove garlic

½ Tbsp crushed black pepper
Preparation
Add all ingredients to a blender or food processor and blend well. (Since this pesto is thick, you may need to open up the blender and stir the ingredients with a spoon a few times.)

When all the ingredients look mixed well, you can add them to cucumber noodles, or use as a dip for your favorite veggies, and enjoy!
Notes
This tastes like traditional creamy pesto, but better and healthier.

I think the avocado adds the perfect creaminess, but you can make it without the avocado if you prefer.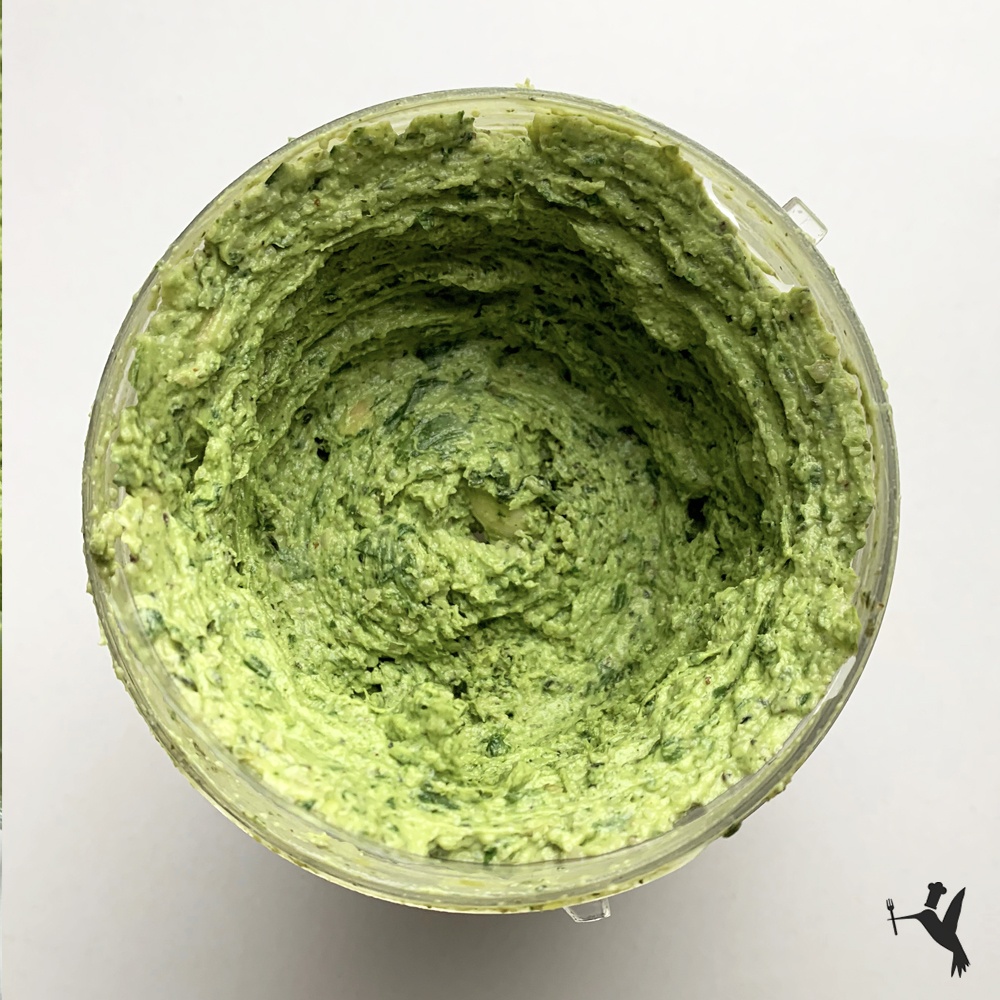 If you modify the recipe in any way, let us know in the comments what you did and how it turned out!
---
Check out all our recipes on Producers Stories here: on Instagram @vegans @healthy