StoryBird Spreads its Wings with KnowSeafood
StoryBird is a technology tool with data verified on the blockchain. It powers KnowSeafood, a game changing direct-to-consumer sustainable seafood delivery box.
From 1 Pilot to 10+ Seafood Products
I. KnowSeafood Scallops Powered by Storybird
Over a year ago, our team began innovating with a trailblazer in the seafood industry. His name is Dan McQuade. We worked with Dan on a shared vision to bring consumers seafood visibility and validation from boat to plate.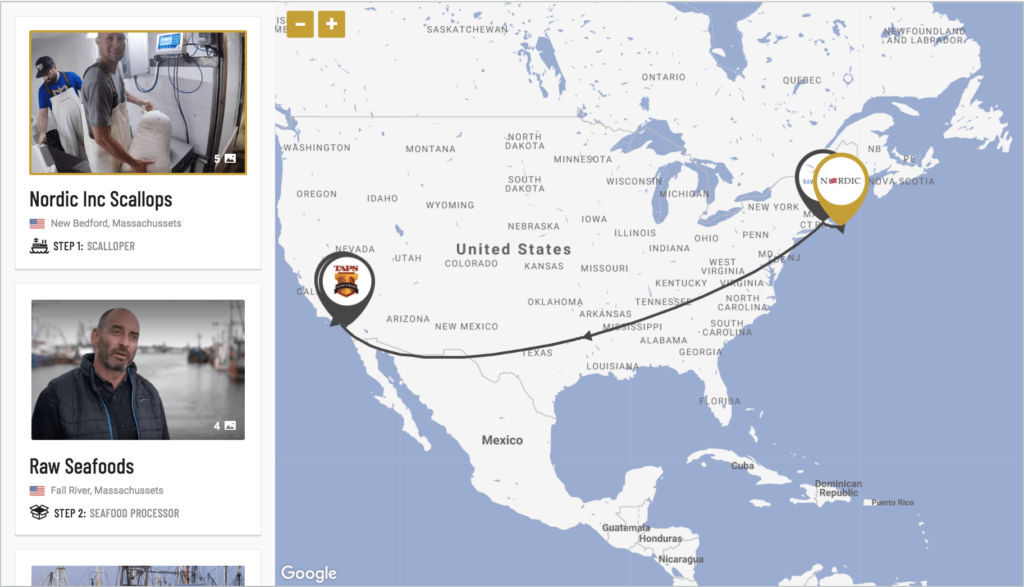 Together we implemented the first StoryBird pilot featuring IBM Food Trust blockchain traceability combined with our unique storytelling application. We were able to track and present a sustainable scallop product from the oceans of New England all the way to the plates of Taps Restaurant in Orange County, California. This game-changing collaboration with Dan McQuade, Raw Seafood, Santa Monica Seafood and IBM Food Trust opened the door to endless possibilities for helping consumers to make informed decisions. In addition, we discovered a unique way to make learning about our value chains fun and entertaining.
The initial StoryBird project was only the beginning! We've spent the last six months since the initial project scaling our technology for applicability to many additional supply chains. We've also been continuously adding new, dynamic features to make StoryBird even more relevant to consumers.
So it was perfect timing when Dan called me and shared his vision to replicate what we achieved for scallops and apply it to many other sustainable seafood and aquaculture supply chains around the world.
With StoryBird technology, expert logistics and direct relationships to the source, it is now possible for consumers to trust their seafood and feel great about the products they consume.
II. 10+ Products Powered by Storybird
KnowSeafood has arrived. KnowSeafood is a game-changing, direct-to-consumer sustainable seafood delivery box powered by StoryBird technology. With data verified on the blockchain, it is designed to give consumers an uplifting and transparent experience as informed participants in their supply chains. While home delivery boxes have thrived in 2020, this will be the first fully traceable ingredient experience that also brings verified storytelling to the user's preferred device.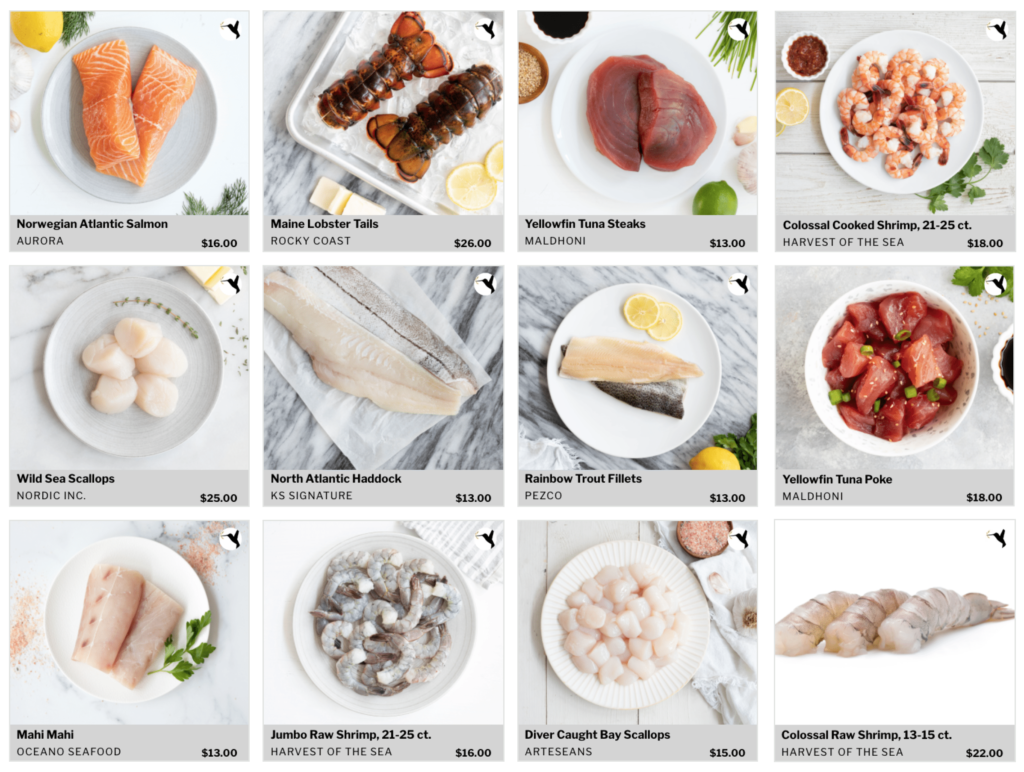 When we first envisioned Producers Market, and then built the StoryBird technology, we were not imagining the seafood industry as a target user. For us, the vision had always been about agricultural products. My background was in agriculture, and I've stuck to a mostly vegan/vegetarian diet for the past 13 years. Seafood and aquaculture were dirty words. While I remained open to eating the occasional fish, I was always in fear of poor quality, questionable freshness, and ecological impact.
Working with Dan McQuade and Paul Neves from KnowSeafood, I have become better educated about this industry, learning that there are indeed sustainable seafood options. Certain ecosystems benefit from or remain unharmed by properly wild caught seafood. In addition, aquaculture can be a sustainable and socially uplifting method of protein production when entrepreneurs take the right approach.
I've also learned that the communication, education and marketing around such sustainable operations is really poor. Brands are not communicating their stories to the end consumer, in large part because the distributors, retailers and brand partners that interact with restaurants and end consumers are leaving people in the dark. There are such high levels of fraud that it's best to keep things quiet.
There is an ecological, economic and social need—perhaps even a responsibility—to share the story of excellent seafood and aquaculture. It is critical to highlight the producers who bring to market products that are raised and harvested with integrity if consumers are to demand greater quality, transparency, and information.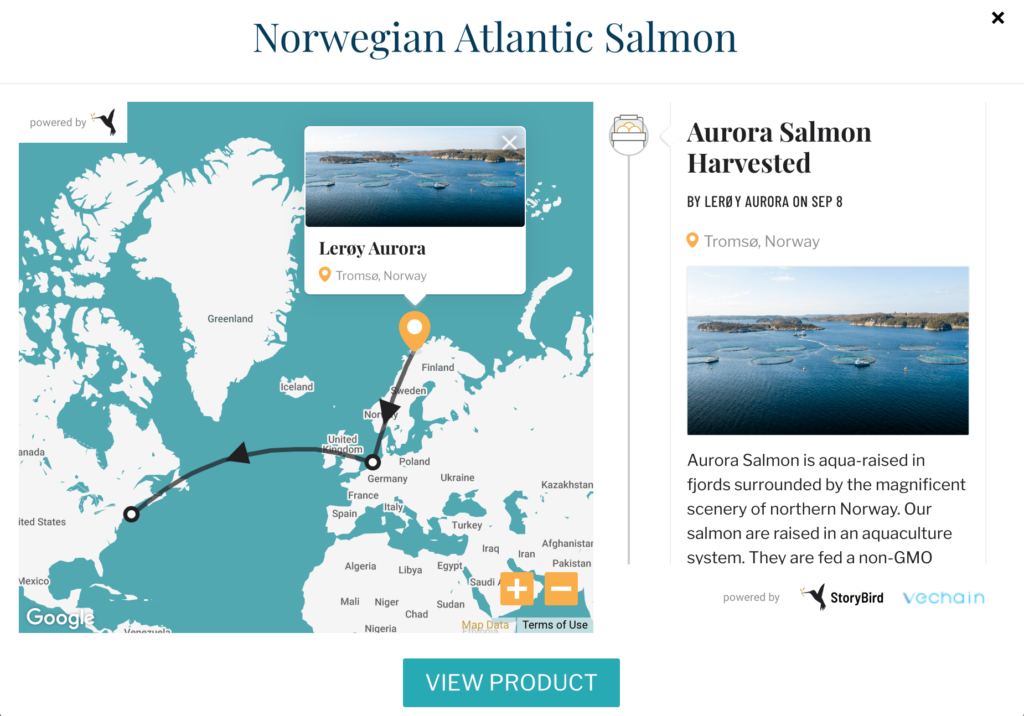 StoryBird has the power to achieve this new paradigm in the seafood industry, and we are enthusiastic to be partnering with leaders in the industry to bring to market an idea whose time has come.
---
We encourage you to discover the journey of the KnowSeafood products: