Sicilian Ancient Grain Pasta with Almond Pesto
This ancient grain pasta and almond pesto recipe is inspired by the harvests of the Sicilian soil and the culinary traditions of the Italian island. Mamma mia, you will love it!
A Mediterranean Experience for your Taste Buds
The team behind Producers Stories is crazy about food—especially food with a story to tell. We're passionate about bringing farm-to-table flavors into your home with recipes, product spotlights, and blogs highlighting our farmers' voices.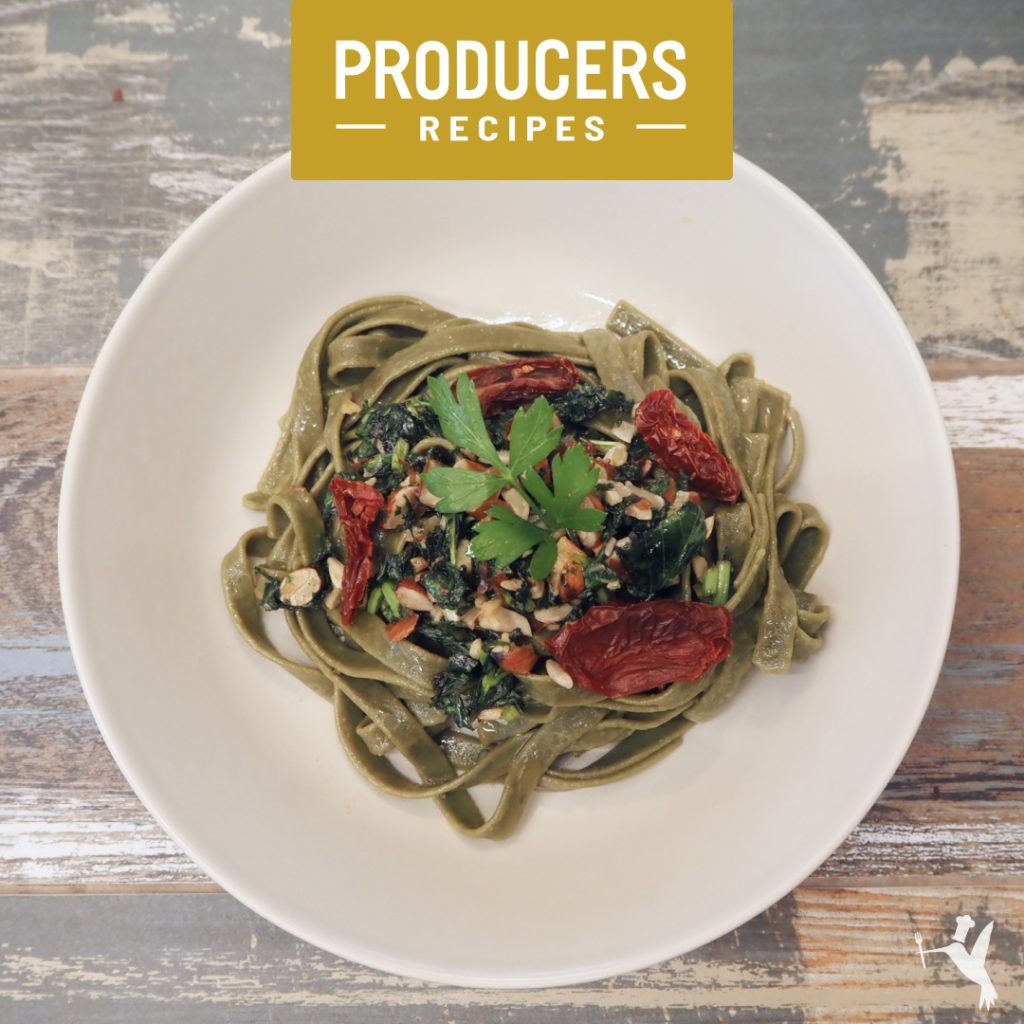 On Producers Market's first visit to Sicily, we learned how old Sicilian agricultural practices are—and just how tasty and valuable their traditional foods are.
While in Sicily, we learned that there is a big difference between the regular pasta sold in supermarkets that we are used to eating, and the pasta crafted from the ancient grains cultivated in Sicily. From the energy it takes to preserve these grains' genetics, to the way our body assimilates ancient grain pastas, this Sicilian specialty is a precious culinary gift.
This ancient grain pasta and almond pesto recipe is inspired by the abundance of the Sicilian soil and culinary traditions. In it we combine two of the most abundant and highest-quality products from Sicily, both of which are listed on the Producers Market platform: Ancient Grains Matcha Pasta from Pastificio Minardo and Expergreen Almonds.
We hope you enjoy this culinary journey to the Mediterranean!
Ingredients
Preparation:
Wash the basil in cold water and dry it on a kitchen cloth. Peel and chop the garlic and saute it in a pan with a few drops of olive oil and salt over a slow fire.

Meanwhile, set water to boil.

Next, crush the almonds and add them to the saute pan. Gradually add the basil leaves and gently stir for 3 minutes.

When the water is boiling, add the pasta to cook for 6 minutes.

Finally, strain the pasta and serve immediately with the fresh almond pesto. You can stir in any additional toppings you like, too. We added sundried tomatoes and a mix of herbs with pepper and voila! A Sicilian experience for your taste buds.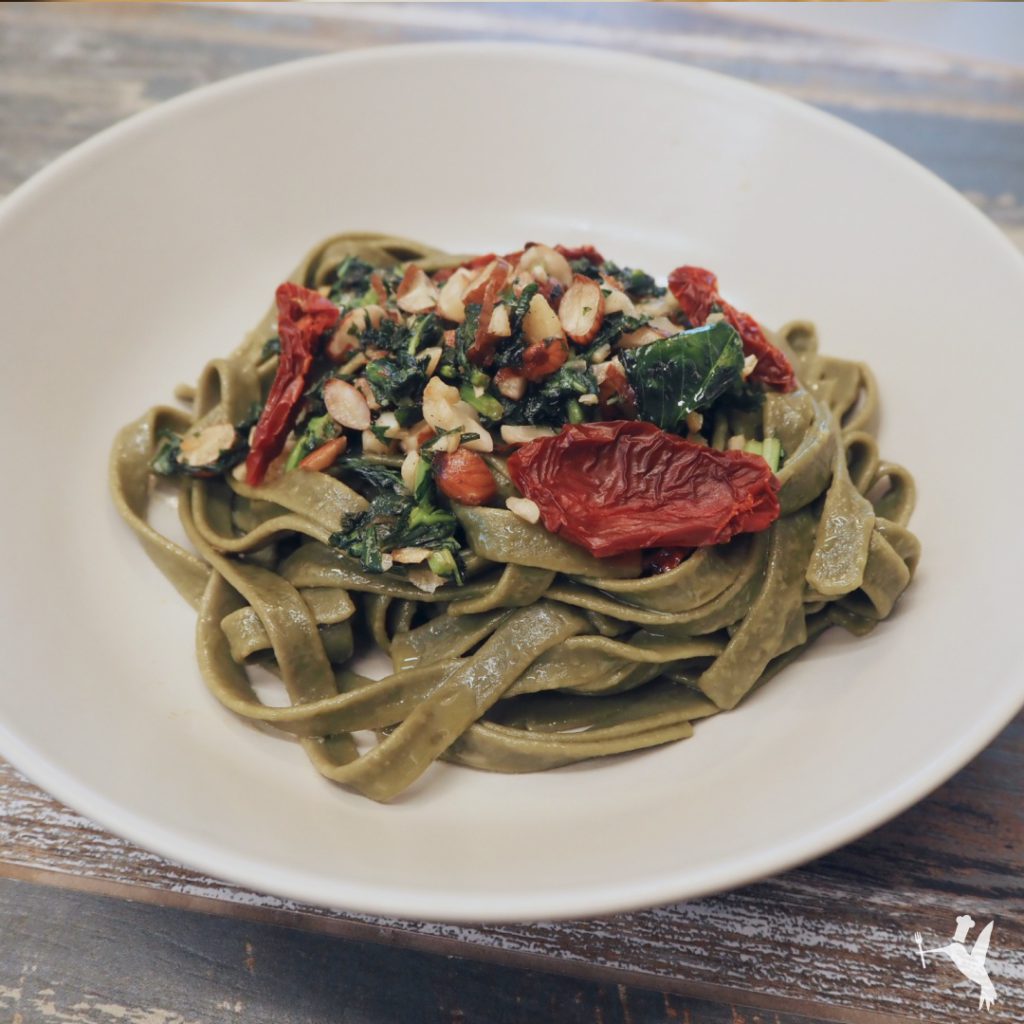 ---
Did you enjoy this recipe? Tell us about it in the comments! And be sure to check out Pastificio Minardo on Producers Market!