Vegan Curried Lentils "Meatballs" Recipe
Lentils' texture and nutritional benefits are perfectly suited to creating meaty vegan dishes. We like to get really creative with them, and we're sure you will love these curry vegan "meatballs"!
Vegan Meatballs Inspired by Gino Girolomoni Cooperative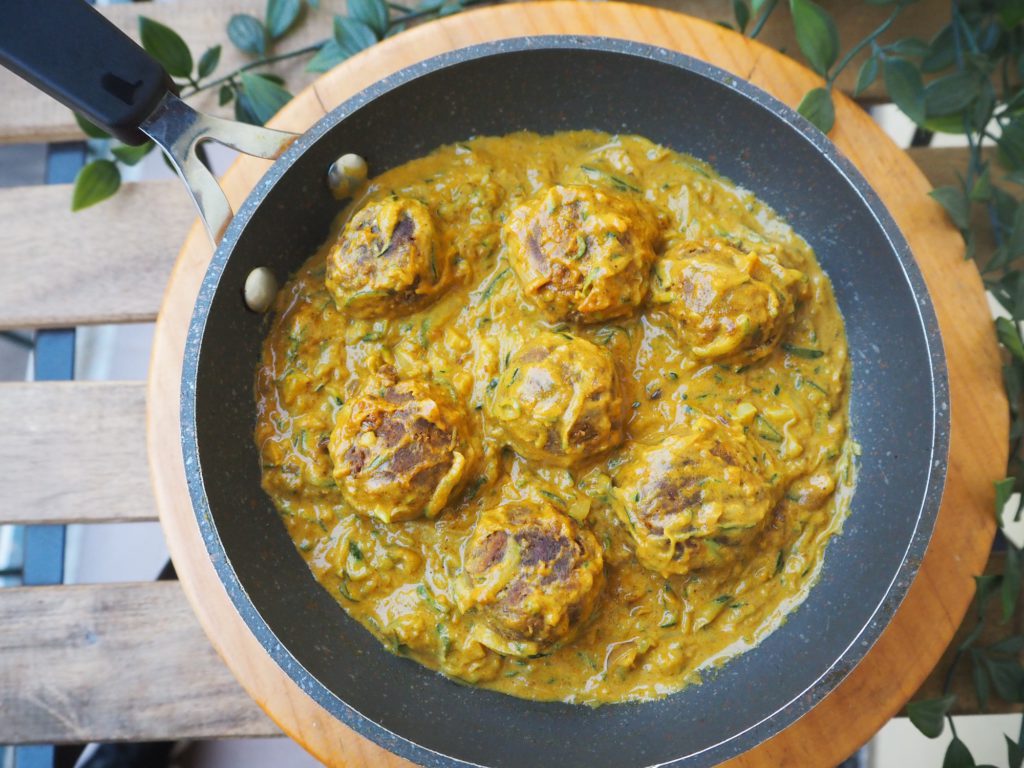 The team behind Producers Stories is crazy about food—especially food with a story to tell. We're passionate about bringing farm-to-table flavors into your home with recipes, product spotlights, and blogs highlighting our farmers' voices.
Not only are lentils tasty and versatile, but they are also a great source of iron and protein. That's why they're a natural choice for crafting a highly-nutritious vegan dish. In this case, the Gino Girolomoni Cooperativa inspired us to create this recipe of vegan meatballs with lentils. Hailing from the Isola del Piano in Italy, the cooperative is run by more than 4,000 organized organic farmers from the region. Producers of biodynamic wheat, lentils, and chickpeas, among others, these farmers have been actively working since the 70s to bring awareness to the decline of rural areas owing to industrialization, inviting younger generations to connect to the earth and share their vision of regenerative agriculture.
As founder Gino Girolomoni said, these producers, "do organic farming because it respects the earth and respects people." At Producers Market, we seek to honor his legacy by getting to know our farmers and making their high-quality products accessible to consumers.
With this awareness and intention, we invite you to try out this recipe using Girolomoni Cooperativa's products. Feel free to get creative with them; the best nutrition and flavor comes from sources with integrity! We support the ongoing mission to know our farmers!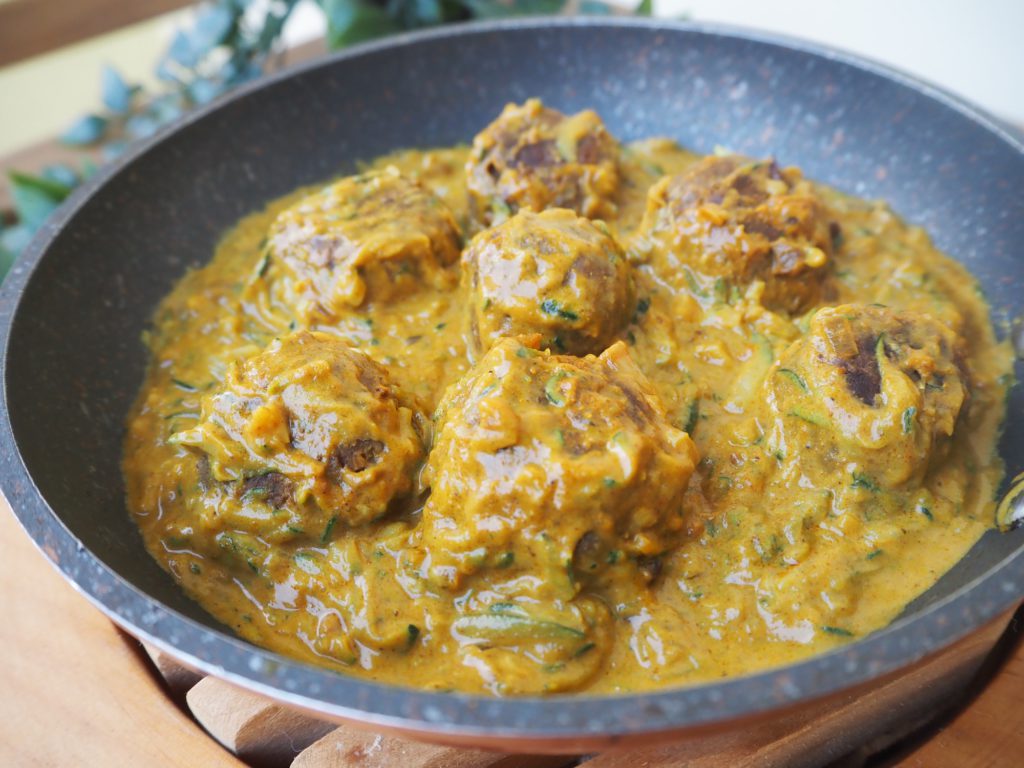 Ingredients:
For the lentil meatballs:
1 ½ cups

Girolomoni lentils

(soaked overnight)

One medium-sized onion

4 cloves garlic

1 tsp

Valverbe

Soup and Legumes Mix (rosemary, thyme, savory, laurel, sage, oregano)

1 Tbsp paprika

⅓ cup chestnut flour
For the curry sauce:
1 Tbsp nutritional yeast

1 Tbsp tomato paste

1 small onion

1 tsp ginger

2 cloves garlic

2 Tbsp vegan curry powder

1 tsp grated ginger root

1 cup coconut milk

1 small zucchini
Preparation
:
Start by cooking the lentils with ½ cup of water for 10 minutes on medium heat, covered. (Check frequently to avoid overcooking.)

Drain the lentils if there is water left over.

Next, chop the onion and garlic and saute with olive oil for 2 minutes, then add the cooked and drained lentils, paprika, and Valverbe Herb Mix, and cook for 5 more minutes, stirring regularly.

In a blender or food processor, add the sauteed lentils and the chestnut flour and oats. Pulse to blend until a paste is formed.

Once the paste is ready, roll it into meatballs and place on an oiled baking tray.

Bake for 25 minutes at 440

°F

/ 225

°C

.

To make the curry sauce, add the oil, garlic and onion to a skillet. Saute for 3-4 minutes, or until golden brown. Add the tomato paste, curry powder, ginger, coconut milk, and nutritional yeast and stir.

Bring to a simmer, then add the grated zucchini and cook for 1-2 minutes more.

Add the baked meatballs to the pan and carefully mix to cover with sauce. Cook for 1 minute, or until your meatballs and sauce are fully heated and mixed.

Combine this recipe with your favorite dish. Its curry flavors go well with rice.
How did you like this vegan lentils meatballs recipe? Share in the comments below!
---
Check out all our recipes on Producers Stories here, or follow us on Instagram for more gastronomic inspiration.