Know Your Farmer: Food Transparency
Think about the last thing you ate. Have you ever wondered how many hands are behind it? Where did it come from? Who grew it? Why should you care? Let us show you the power behind food transparency.
Why Food Transparency is Important—& How to Find It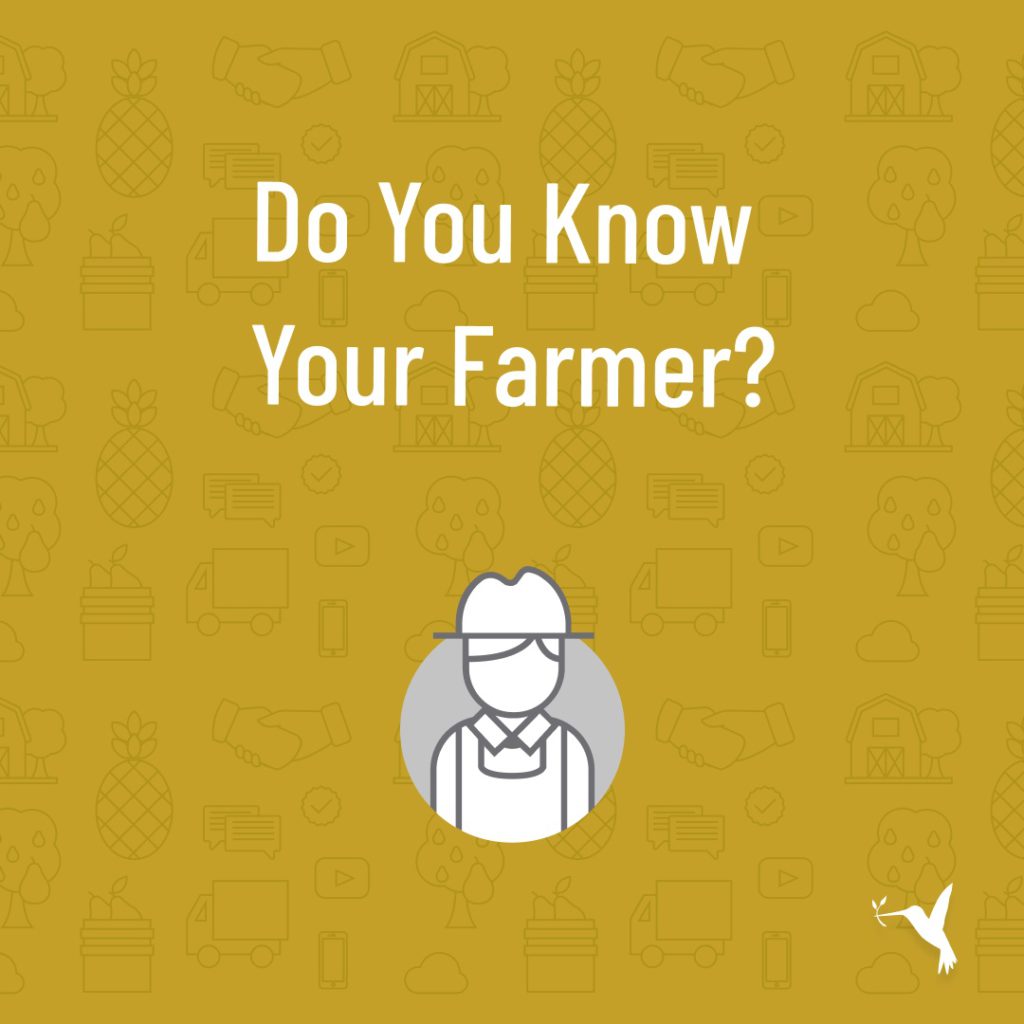 We need food to live. We also need to trust the food that we are about to eat. The fact of the matter is that food transparency is more important than ever before.
According to Nielsen's 2017 global sustainability survey, 67% of consumers in the U.S. want to know everything that goes into the food they buy. Another 46% say that certification claims on food products have a direct influence on their purchasing decisions.
As consumers, we want to know how and where our food was produced. In recent years, we have been building up expectations of clarity and quality around the supply chain of each product we consume.
The data on consumer demands makes us ask: How can we find the food transparency that we want? This question leads us to the one person who can best tell us what supermarkets and grocery stores can´t: the farmer. The person who actually grows and cares for the food we eat.
An Example of Food Transparency
Think about the last thing you ate. Have you ever wondered how many hands are behind it? Where did it come from? Who grew it?
Why should you care? Let us show you the power behind food transparency.
First, take a look at these two avocados: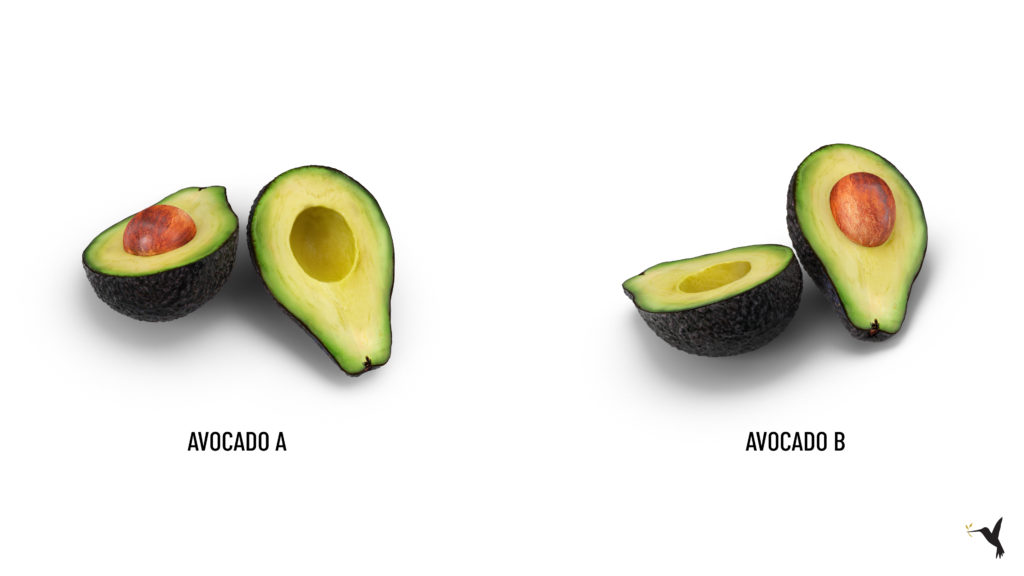 Two regular avocados, right? They look pretty much the same.
But what if we told you that these two people were behind the avocado B?


Maybe you're still not excited about Avocado B. Well, let us tell you a little bit about these two farmers:
María Álvarez is an organic avocado farmer in Michoacán, Mexico. Mother of 11 children, she seems to always find a way to keep herself busy. At the young age of 77, she continues to manage her avocado farm activities, including the manufacturing and application of her natural fermentations to improve plant health, and the intercropping of heirloom corn. She also makes her own organic soaps from vegetables, herbs, and fruit from her farm. Maria is always happy to make some fresh tortillas and grill up her homegrown vegetables when her friends and family stop by to say hello.
Leonel Chávez has been farming in Michoacán, Mexico for the last 40 years. He has been certified USDA organic for over 15 years, incorporating a variety of permaculture, biodynamic, organic, and other techniques to create a unique agriculture style he calls "Farming for Life."
And now, let us tell you the story behind their avocados!
Twenty years ago, cultural, linguistic and marketing barriers drove Leonel and María to sell their outputs to brokers, packing facilities, and other aggregators. They felt they were being taken advantage of financially; they deserved a larger share of the final sale. More importantly, they believed that their avocados merited greater distinction in the marketplace.
They had a special product and story to share, but no one knew about it.
This pushed Leonel to create Michoacan Organics, set up channels for the direct sale of their avocados to the United States, and give them the reach they deserved. Consumers could now begin to learn how "Farming for Life" practices affect the quality, nutritional value, and antioxidant properties of the avocados on the shelves in front of them, and Michoacan Organics grew.
Now that you know Leonel and María's story, imagine you enter the supermarket and see these two avocados again. How do you feel about them now? Which one do you feel more compelled to buy?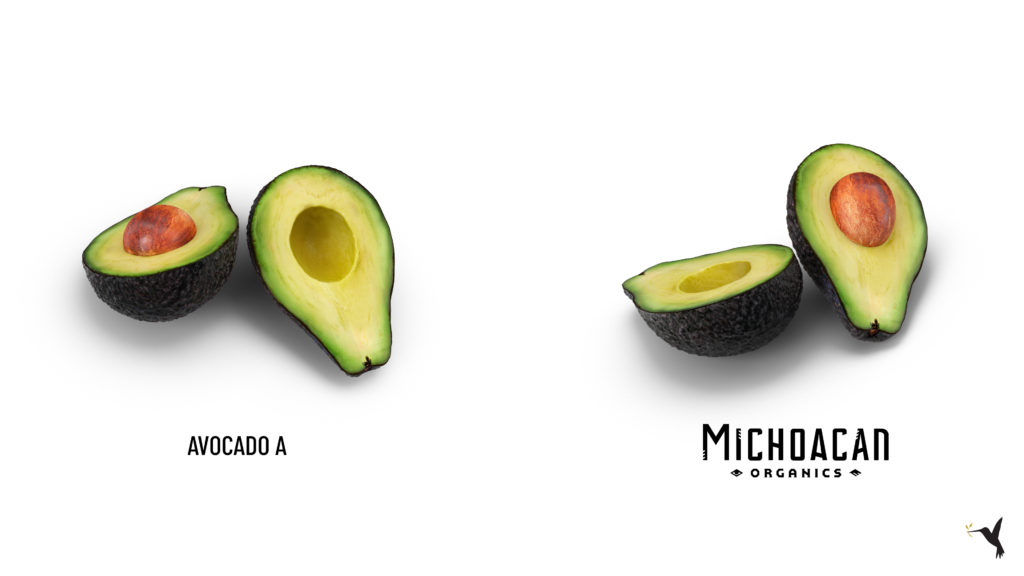 Food transparency doesn't end there. With the help of our team at Producers Market, Michoacan Organics avocados came to rank #1 on Google search results globally, received buyers from over 20 countries, got a space at the Whole Foods Market in California, received over 120 wholesale buyer leads, gained $17M in direct transactions, and increased revenue an average of 5-25% through vertical integration of sales and marketing.
The Importance of Knowing Your Farmer & Food Transparency
These numbers demonstrate the real importance of knowing your farmer. This knowledge drives action; it can influence our decisions, and farmers' lives as well. When you start to listen to producers' stories—like Leonel and María´s—and start supporting them, it strengthens their business and the local economy, which in turn revitalizes the community around you. Transparency is the path to true sustainability!
In addition, transparency empowers consumers. If you know where your food comes from and who produced it, you develop trust and connection with the people behind it. It can make your 15-minute lunch break into a special and unique experience of connection with another human being.
Finally, transparency gets results fast. When you realize that you can choose to buy a product that makes the world a more sustainable place, you do not hesitate. You know that buying organic avocados now allows the farmer to grow them again next year.
"Every time you spend money, you're casting a vote for the kind of world you want!"

—Anne Lappé
This is where Producers Market's value chain storytelling enters the picture.
Producers Market & StoryBird: Value Chain Storytelling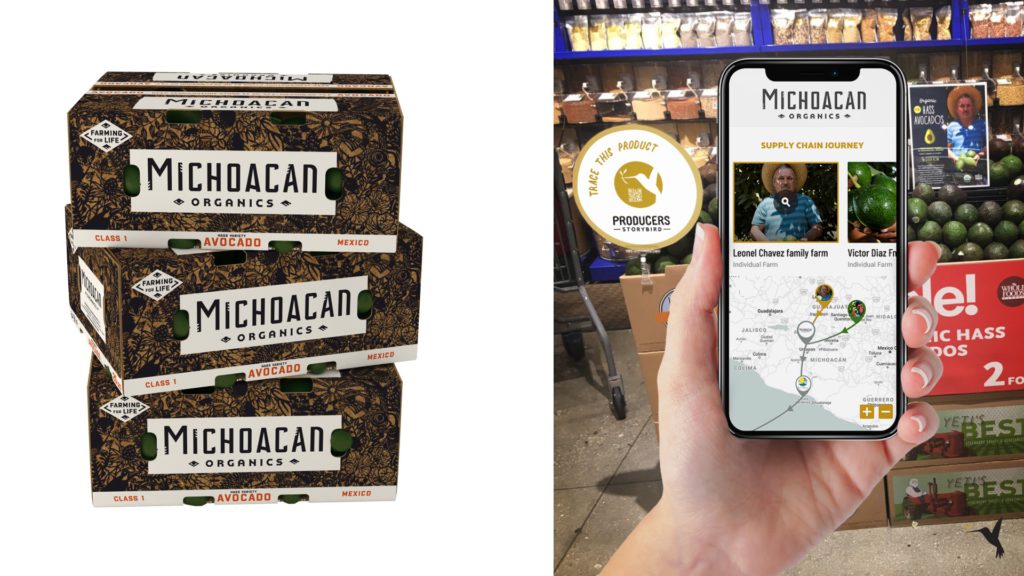 At Producers Market, we digitally host farmers on our platform and tell their stories so that you, the consumer, can get to know them—truly know them. This is the ¨behind the scenes¨ tour of the farm-to-table concept. We connect farmers to consumers like you, empowering you to discover the story (or stories) behind the products you buy, how they are made, and who is making them.
We are starting a farm-to-mobile device movement.
Our transparency app, StoryBird, is currently in development. It uses blockchain technology and provides a scalable model to engage consumers with validated information about products and producers.
Finally, social media is our greatest ally during this process. Through Instagram, Twitter, Facebook, and many more, we are cultivating these digital campfires to bring you closer to your producers. As we work to reconnect with the source of our food through social media and digital platforms, we are doing our part to transition into a more sustainable society.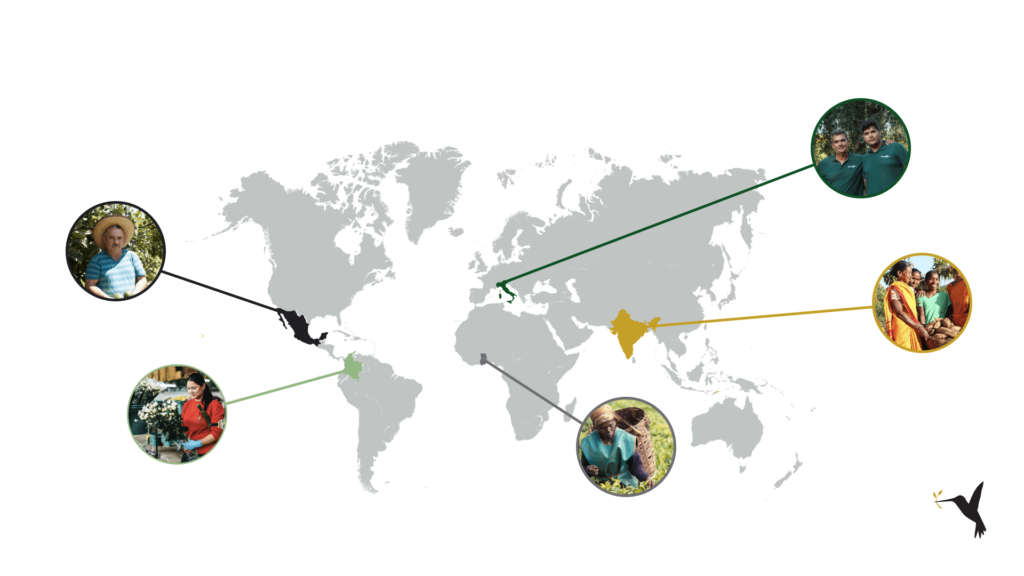 ---
A professional firefighter turned gourmet sprouted nut producer. A 17-year-old who got into the organic maple syrup industry by helping his neighbor after a fire. An Olympic Champion who healed himself from chronic illness through fresh-pressed oils and then went on to become a producer afterward. These are just a few of the 100+ producers already featured on our platform.
Do you want to know the story behind your producers? Discover these stories and more on our blog.