Garden Focaccia Art (Creative Recipe)
Have fun making and creating these beautiful pieces of garden foccacia art. Oh, and the best part? "Snacktivist Foods Easy No-Knead GF Focaccia Mix." Focus more on the creating and less on the making.
An Easy, Healthy, and Mess-Free Activity
The team behind Producers Stories is crazy about food—especially food with a story to tell. We're passionate about bringing farm-to-table flavors into your home with recipes, product spotlights, and blogs highlighting our farmers' voices.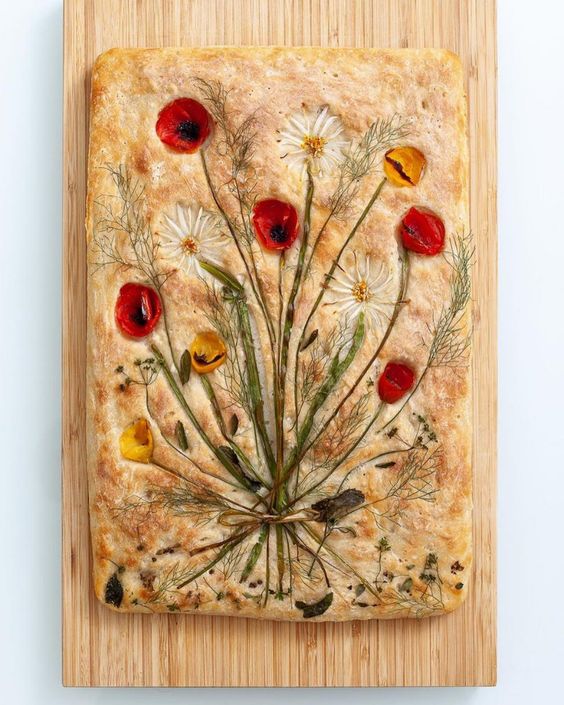 We love the rustic and warm feeling of focaccia, so it was only natural to keep up with the latest trend and create our own focaccia art. Making a yeast dough can be time-consuming and messy, so we opted for our producer Snacktivist Foods' Focaccia Mix to get the job done.
First off, we'd like to mention that Snacktivist Foods is a women-led food brand. Their commitment to healthy food goes beyond their kitchen and extends to sourcing sustainable ingredients that are better for you and the environment. We appreciate that.
Snacktivist Foods offers a variety of ready-to-mix products that are gluten-free, non-GMO, and wholegrain. Their products are also free from allergens like dairy, nuts, eggs and soy, making this brand a great alternative for those who suffer from allergies or intolerances, or who follow specific diets.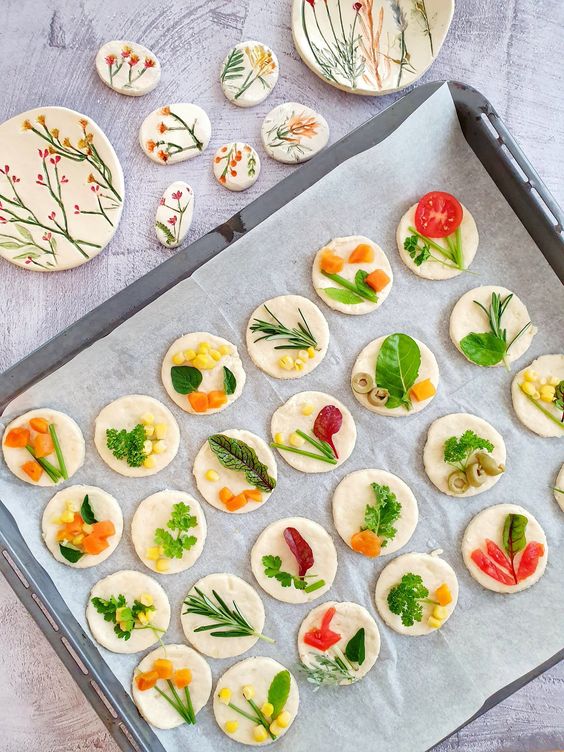 Making garden focaccia is a great activity to do with kids, or even on a date night. This recipe is easy, healthy, and best of all, no messy kitchen! So, without further ado, please enjoy this delicious and easy recipe.
Garden Focaccia
Ingredients
For the focaccia:
1 package Snacktivist Foods Rosemary and Garlic Focaccia mix

1/3 cup olive oil or butter

2 cups water

2 tablespoons olive oil

Salt
Toppings:
Red onions

Black olives

Different colored bell peppers

Tomatoes

Corn

Chives

Optional: any other veggies and herbs you like
Preparation
For the toppings:
Slice your veggies and herbs into different shapes.

Set aside until ready to use.
For the focaccia:
Preheat the oven to 400 F / 200 C.

Add the entire content of 1 packet of snacktivist Rosemary Focaccia Bread Mix to a bowl.

Add the olive oil or butter, and water. Mix until all ingredients are well incorporated.

Prepare a baking tray with parchment paper and spread the mixture evenly. Let the dough rise for 10 minutes on the counter.

After the dough has slightly risen, drizzle with the remaining 2 tablespoons of olive oil.

Use the chives, tomatoes, onions, bell pepper, garlic and olives to create a decorative garden scene on the focaccia. Be careful not to press the ingredients into the dough, as this could burst air bubbles and cause your focaccia to flatten.

Once your art is ready, sprinkle with salt and bake for 10 minutes, or until the veggies are cooked and the edges are golden.

Remove from the oven and let it cool for 5 minutes before serving.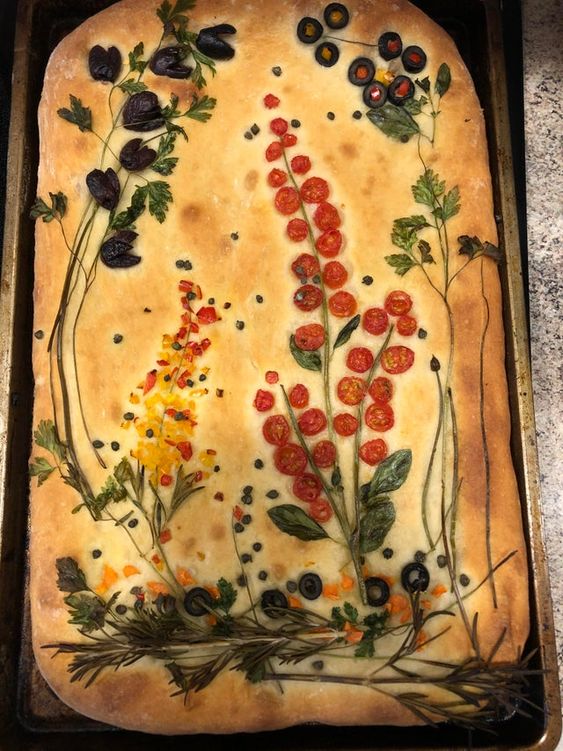 ---
Feel free to share your creations with us in the comments below or tag us on Instagram at @producersmarket! And be sure to check out all the mouthwatering products from Snacktivist Foods here.