Spicy, Cozy Cream of Butternut Squash Soup (Recipe)
This cozy cream of butternut squash soup with Valverbe spices is bursting with a unique flavor and medicinal properties, perfect for the winter season!
A Warming Recipe for the Coldest Season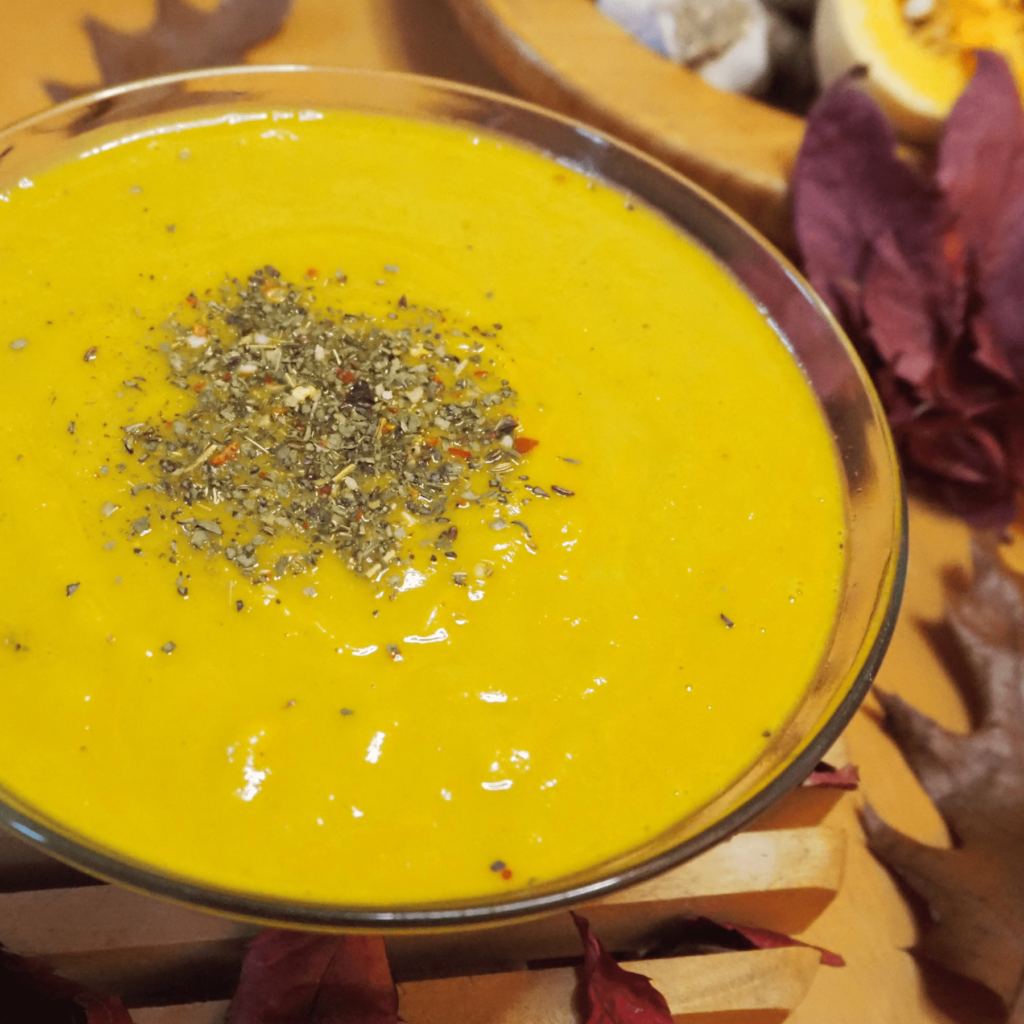 The team behind Producers Stories is crazy about food—especially food with a story to tell. We're passionate about bringing farm-to-table flavors into your home with recipes, product spotlights, and blogs highlighting our farmers' voices. We hope you enjoy the culinary inspiration!
Many of us enjoy the colder seasons, making jack o'lanterns for Halloween and cooking up special seasonal dishes with pumpkin, butternut squash, and other tasty ingredients. The special thing about these ingredients is that these gourds are literally a warm-up for winter, with the power to fire up the body, taste buds, and soul, especially when the temperature drops.
The earth's naturally-warming gift makes for amazing dishes like soups and stews. We share this spicy and creamy recipe with you because we want you to stay warm on the inside as the days get colder. We're sure you'll enjoy this amazing and nutritious creation.
In addition to butternut squash, this recipe features a blend of spices, which are as tasty as they are medicinal. Our butternut squash recipe features a "Soup and Legumes" mix of herbs, seeds and spices from Valverbe, which contains: fennel, caraway seeds, savory, chili pepper and laurel. The blend adds a big burst of flavor and nutrition to our soup. Valverbe herbs inspired us to craft this recipe, because their products are made with the highest-quality fresh, organic ingredients, always carefully processed to preserve their essential benefits and bring you the best of the Italian Alps.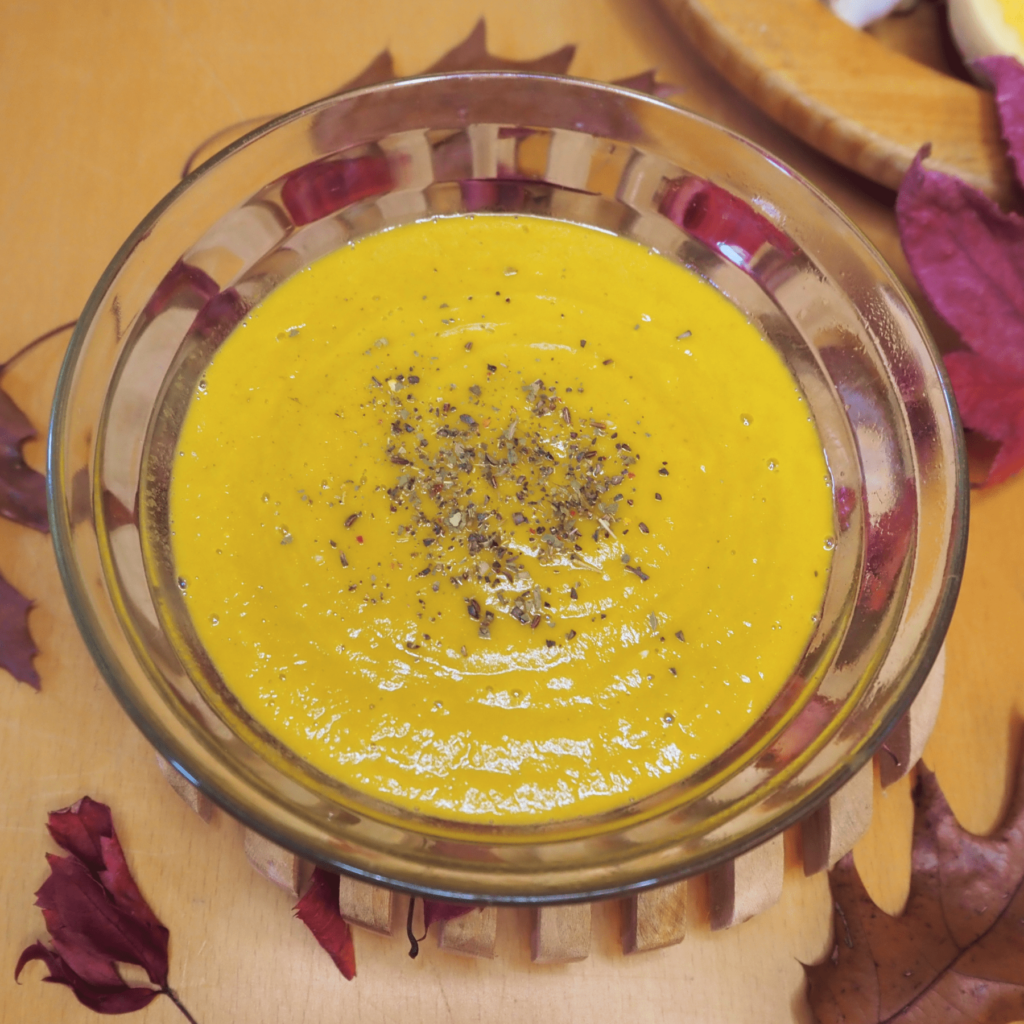 Ingredients
4 cloves garlic

1 medium-size onion

1 small butternut squash

1 medium-size carrot

1 medium-size zucchini

1 Tbsp olive oil

1 tsp Himalayan salt

1 tsp ground turmeric

1 pinch fresh grated ginger (a small piece)

1 Tbsp Valverbe's "Soup and Legumes" herb mix

1 cup almond milk

1 tsp coconut oil
Preparation
Start by chopping the butternut squash (with the skin, there are a lot of nutrients), the carrot and the zucchini.

In a soup pot add the 4 cloves of garlic and one chopped onion and saute with olive oil until golden brown.

Next, add the cubed squash, carrot and zucchini, along with Valverbe herb mix, turmeric, ginger, and salt and saute for 2 minutes.

Add 1 cup of water and bring to a boil, then cover, reduce the heat to low, and cook for 30 minutes, or until the squash is soft.

Pour all cooked ingredients into a blender or food processor with a teaspoon of coconut oil and 1 cup of almond milk.

Blend until the mixture is creamy, heat to your desired temperature, and top with some additional Valverbe herbs to serve.
We are sure that you will feel renewed and cozy with this butternut squash soup recipe. We use only organic ingredients because we know how big the impact is on our producers and of course our bodies, which are a direct reflection of the earth's abundance and health. We hope this warming, creamy soup will bring you more radiance and joy!
---
Check out all our recipes on Producers Stories: