Raw & Vegan Almond-Coconut Energy Balls
Almond and coconut are a dream combination. We bring you this recipe to pack all the power of this raw match into condensed energy balls. They are easy to make and an ideal snack for any time of day!
The Perfect Snack for Any Occasion
The team behind Producers Stories is crazy about food—especially food with a story to tell. We're passionate about bringing farm-to-table flavors into your home with recipes, product spotlights, and blogs highlighting our farmers' voices.
Let's get creative and practical with these raw, vegan energy balls.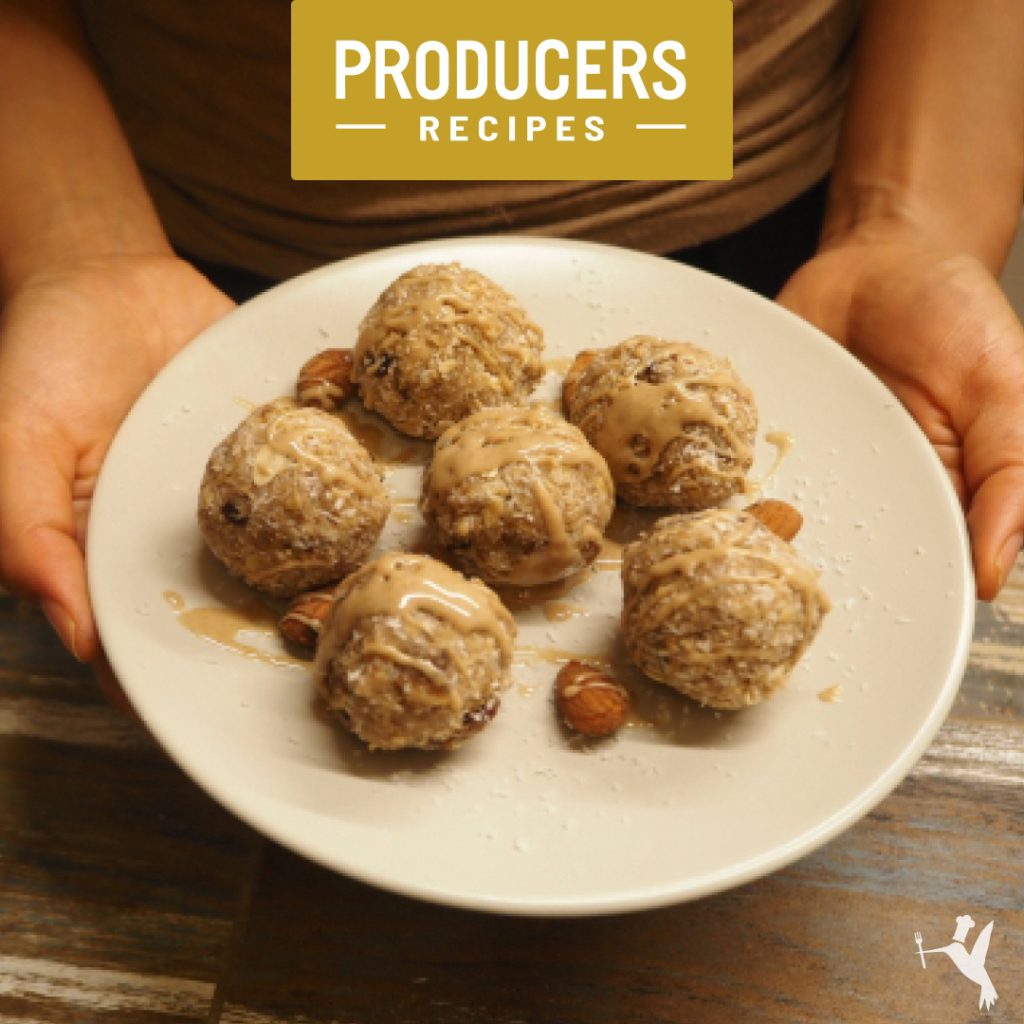 This recipe is easy to make, and an ideal snack for any moment of the day. I love to enjoy them for breakfast with tea, as a decadent dessert, or with a mug of golden milk.
In Sicily, Italy, we have found some of the highest quality organic almond production in the world. Leading organic almond grower Expergreen recounts the legend of the ancient almond trees. The trees were cargo on a ship heading from Greece to Puglia carrying grape vines, almonds and olives. Due to strong winds, the boat landed on the eastern Sicilian coast by accident, and this abundant land became home to the oldest almonds tree on the island.
To this day, production from ancient almond trees continues within protected ecological regions of Sicily. Expergreen cultivates its almonds alongside the Riserva di Vendicari, and its practices are fully aligned with this special microecosystem. The Sicilian almond varieties have a rich, distinct flavor. The nuts are inconsistent in form and thickness. Nonetheless, they are considered by many to be some of the best almond varieties known to humankind.
This recipe is inspired by the compelling history of Sicilian almonds. We hope the amazing taste of these raw, vegan energy balls will have you feeling connected to the source of your food and curious to know your farmer!
Ingredients
Preparation
Start by soaking the oats for 10 minutes in ½ cup of water

Next, mix the crushed almonds (or you can use leftover almond meal from making

almond milk

) with the oats and add the coconut oil, almond paste (or almond butter), dates, and grated coconut.

Make the energy balls by simply grabbing a small amount of the mixture and rolling with both hands until you create a ball. If it is not sticky enough, add a little bit of water at a time until you have the right consistency.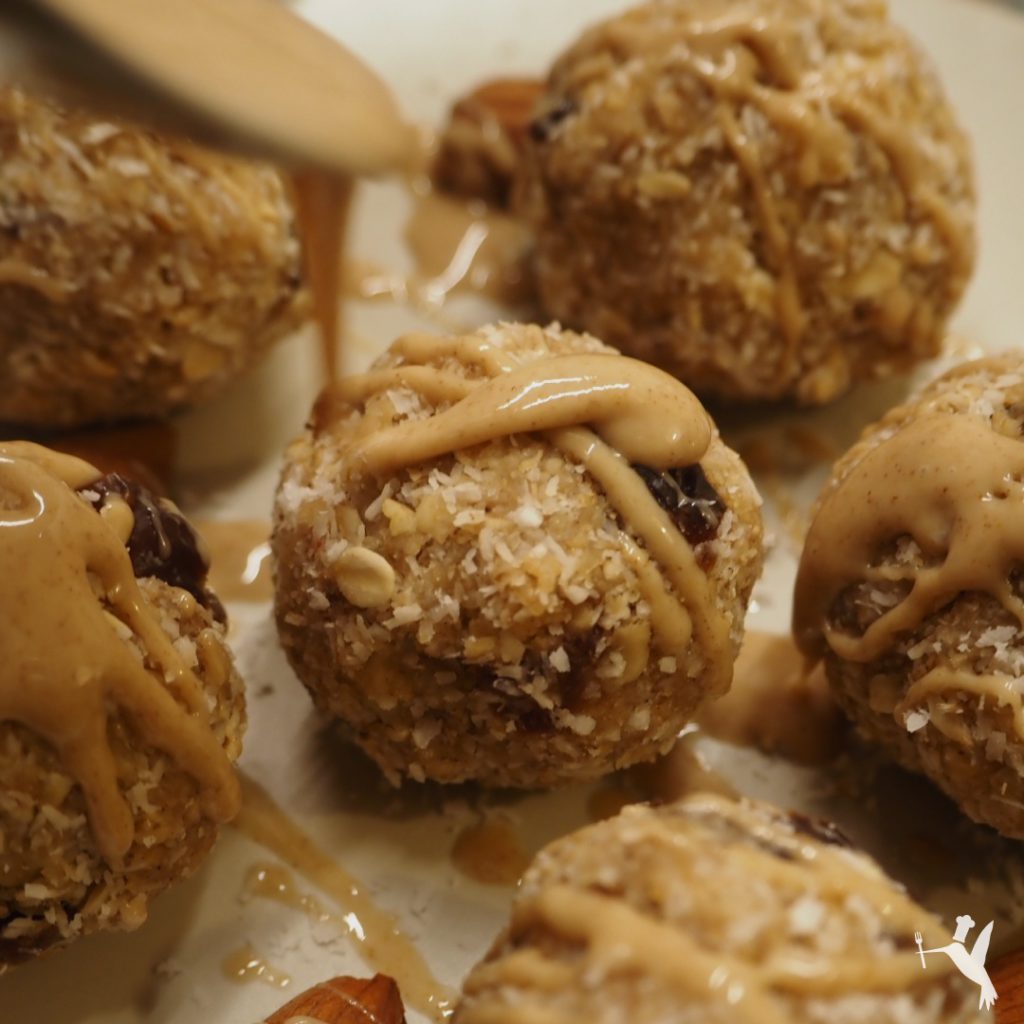 We hope you enjoy this culinary journey to the wild almond fields of Sicily!
---
Check out all our recipes on Producers Stories here: