StoryBird QR Code: A Solution For Consumers & Brands
With limited real estate on a product's package, why not leverage the digital realm to incorporate storytelling about the product's journey and the brand values?
The Transparency Hack For All Sides of the Supply Chain
From vaccination certification to travel ticket validation, we've been seeing more and more ways to use QR codes in recent years. These quick, scannable applications create easy solutions across many industries.

QR codes are becoming a prevalent part of our culture of connectivity, providing a way for people to learn more about a product, service, or other business offering.
Many QR codes, however, lead to a location that is not necessarily engaging or exciting for an end-consumer. Here are three examples:
SmartLabel offers nutritional type information.

FlowCode leads you to social media, website and audiovisual about the brand.

QR Code gives you a direct link to the company website or product page.
QR codes have huge potential.
With limited real estate on a product's package, why not leverage the digital realm to incorporate storytelling about the product's journey and the brand values? As an extension of a brand, QR codes can be interactive and engaging for end-consumers. Why not expand the limited physical space on a package to include digital traceability, transparency, and impact?
Most small and midsize businesses must rely on third-party retailers in order to connect their product to their end-consumer. As a result, there is often a disconnect here. Many brands lose the opportunity to use their packaging in a way that builds a genuine relationship with their target audience.
Sol Simple: A Brand That Is Showing How The Solution Works
For example Sol Simple, a Nicaraguan-based brand, is doing inspiring work to uplift communities of small fruit farmers. In addition to their commitment to using regenerative agriculture techniques, they provide capacity building and education to rural farmers, with a focus on gender equality. They offer support for harvesting and logistics, and then aggregate the outputs in their facility. Their multi-layered support helps create a product that is not only organic and delicious, but also returns more money to the farmer.
When Sol Simple began they didn't say, "let's help people in Nicaragua because it will be a great marketing ploy."
Of course not. They built a mission into their model because it mattered to them, to the earth, and to the communities they connect with.
But how can consumers learn about the great work that Sol Simple is doing? And on top of this question, how can consumers trust the information after years of bombardment of marketing claims. Many consumers have disbelief. They've been fed greenwashing and inaccurate information from brands for decades so their mistrust is justified.
For the modern consumer, and our current capacity for processing information with limited attention spans, videos and photos can bring stories like Sol Simple's to life. What if we add in a traceability map to the origin, along with stories from each step of the supply chain? Now we are getting somewhere.
Now a brand can really stand out for their amazing work they are doing at the source.
The Sol Simple business model includes a mission to uplift small farmers in Nicaragua. They've invested significant capital, years of development, and taken endless risks. This brand is living their passion. They are living their mission authentically with their actions.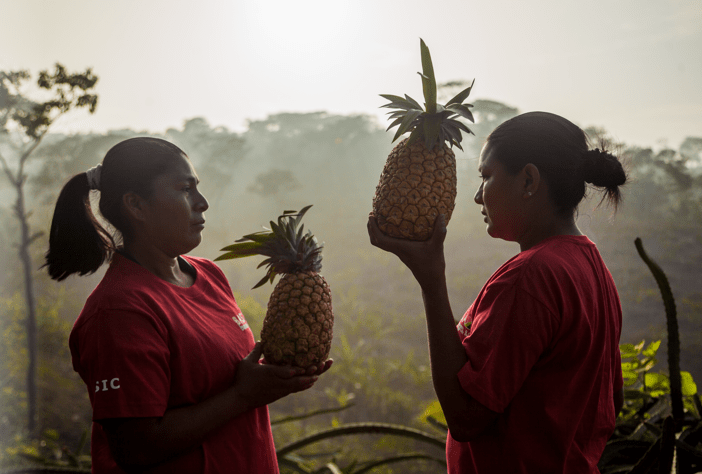 StoryBird is the solution that provides Sol Simple with an authentic access point to their consumer, and a window for the consumer into the brand and what they stand for. It is a model that gives brands the opportunity to meet consumers where they are in terms of their demands for transparency and purpose.
StoryBird QR Code Solutions Help Brands Stand Out
Otherwise, Sol Simple might be looked at as 'just another brand selling dehydrated organic fruit.' This would be a travesty because Sol Simple isn't any brand. It is a pioneering force for good that ought to inspire thousands of other entrepreneurs and conglomerates who must improve their supply chain practices and relationships.
Countless brands like Sol Simple are doing amazing work, and this added-value is currently left on the table. They aren't capitalizing on their story or the authenticity and impact of their work. StoryBird is working to fill this gap as a scalable and easy solution for Sol Simple to add value to their products without a major cost.
StoryBird brings together traceability, storytelling, and the sharing of values in an application that is easy to build, use, and understand for brand administrators and consumers alike.
It is our goal to be a global leader in supply chain transparency, offering an innovative solution for small and medium brands to share their stories and build strong and loyal connections to their target audience for years to come.
We strive for a world where consumers are able to make informed choices, because real information is available at their fingertips.
StoryBird QR codes can make this happen.
---
Want to learn more? Check out our StoryBird platform and learn about the interactive process.