Producer Spotlight: Sol Simple
Many people want tropical fruits, but want to purchase them in a way that supports rather than exploits farmers. The challenge is in the connection. Sol Simple is creating that connection.
Sol Simple: A Holistic Experience from Seed to Shelf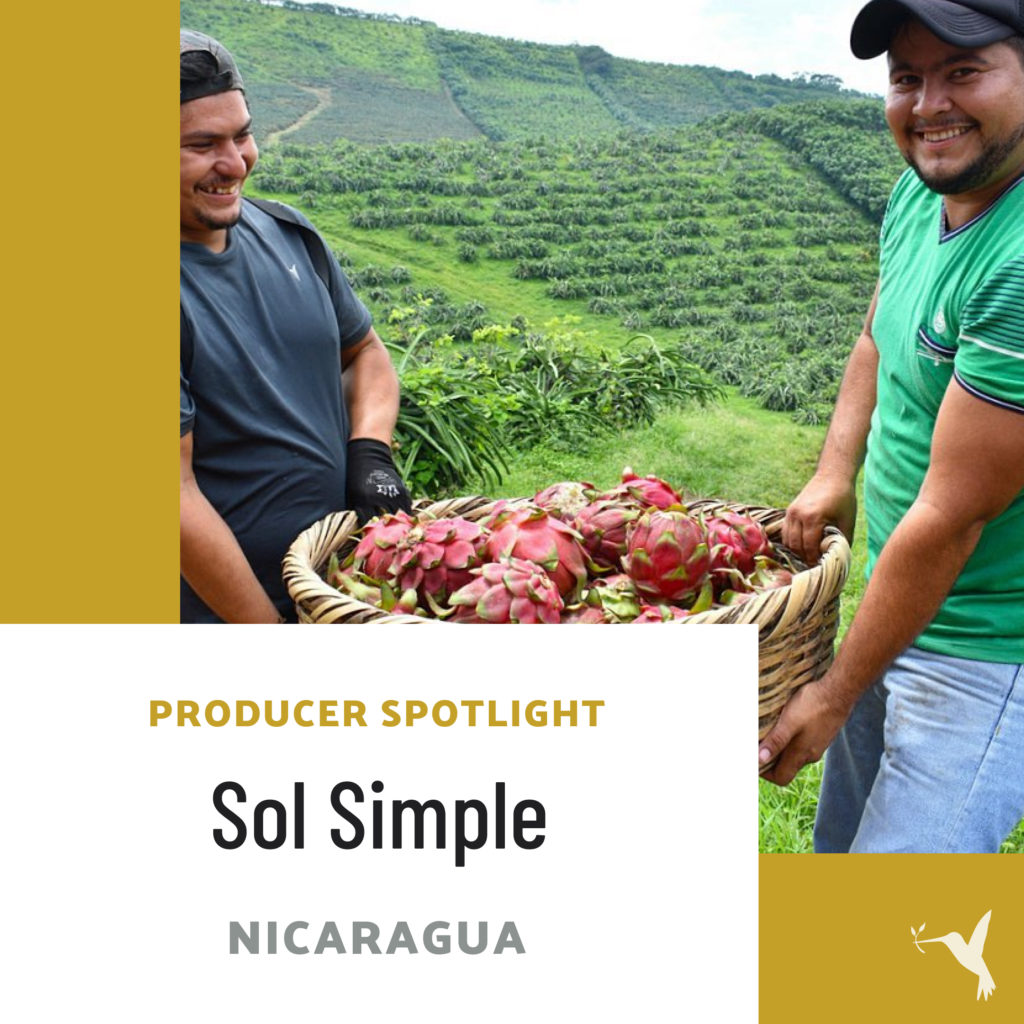 Around Central America, small farmers work hard every day to grow tropical fruits. Plenty of people around the world want to purchase these delicious fruits. And many of them want to do it in a way that does not exploit farmers. The challenge is in the connection.
Sol Simple is creating that exact connection.
Founder and CEO Will Burke envisioned this process when he began the brand in 2007. He wanted to do more than sell tropical fruit products. He wanted to offer training to farmers, use renewable energy, and employ single mothers.
His vision was always more than just a brand.
Sol Simple is based in Nicaragua. Rural poverty is high and the economy is based on agriculture. The company's field team leads projects around the country. They connect farmers with innovative techniques and aid with training. Some initiatives include solar night lights to increase yields and water catchment.
From seed to shelf, Sol Simple is involved in the process of fruit production. They are on a first-name basis with all of their partners. Not only is their supply chain transparent, it is built on personal relationships. This allows them to trace each bite of luscious fruit to its origin.
They partner with rural female farmers and employ 92 mothers at their production plant. The jobs provide stability for working moms in a safe space.
Solar-Dried Organic Tropical Fruit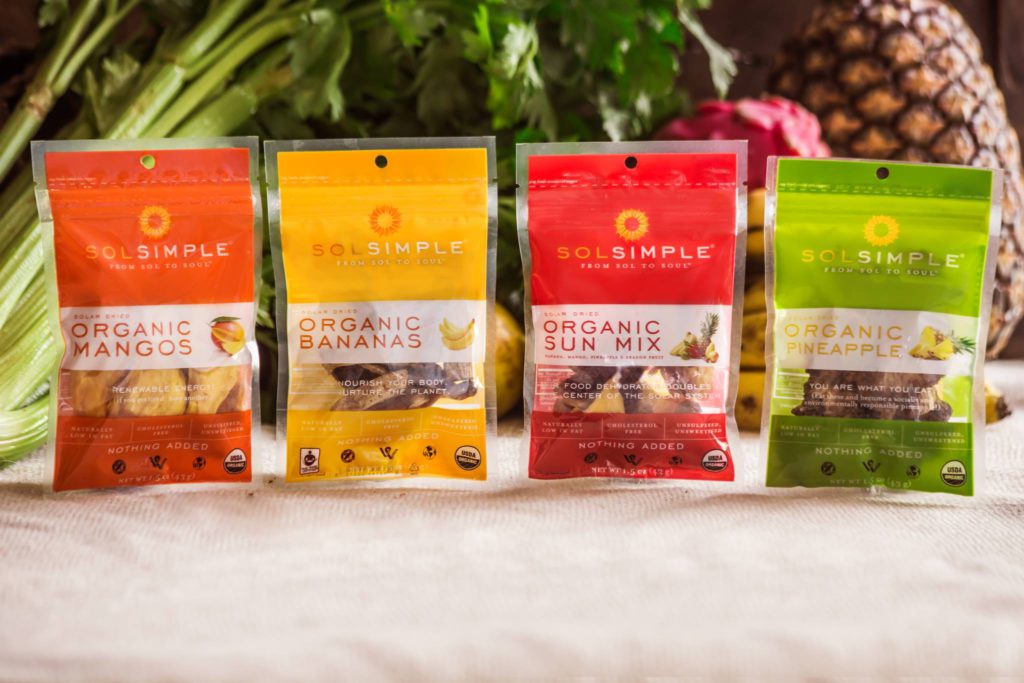 Sol Simple produces solar-dried organic tropical fruits like mangos, pineapples and bananas. They also make juices and other fruit products.
What makes their fruit solar?
Traditional solar drying happens outdoors under the sun. The process takes three days and may expose fruit to unwanted bacteria. Sol Simple has one of the largest solar hybrid dryers in the region. The dryers harness the sun's energy and have a backup heater for cloudy days. They can process fruits indoors in a hygienic space.
Sol Simple is Regenerative Organic Certified & a B Corp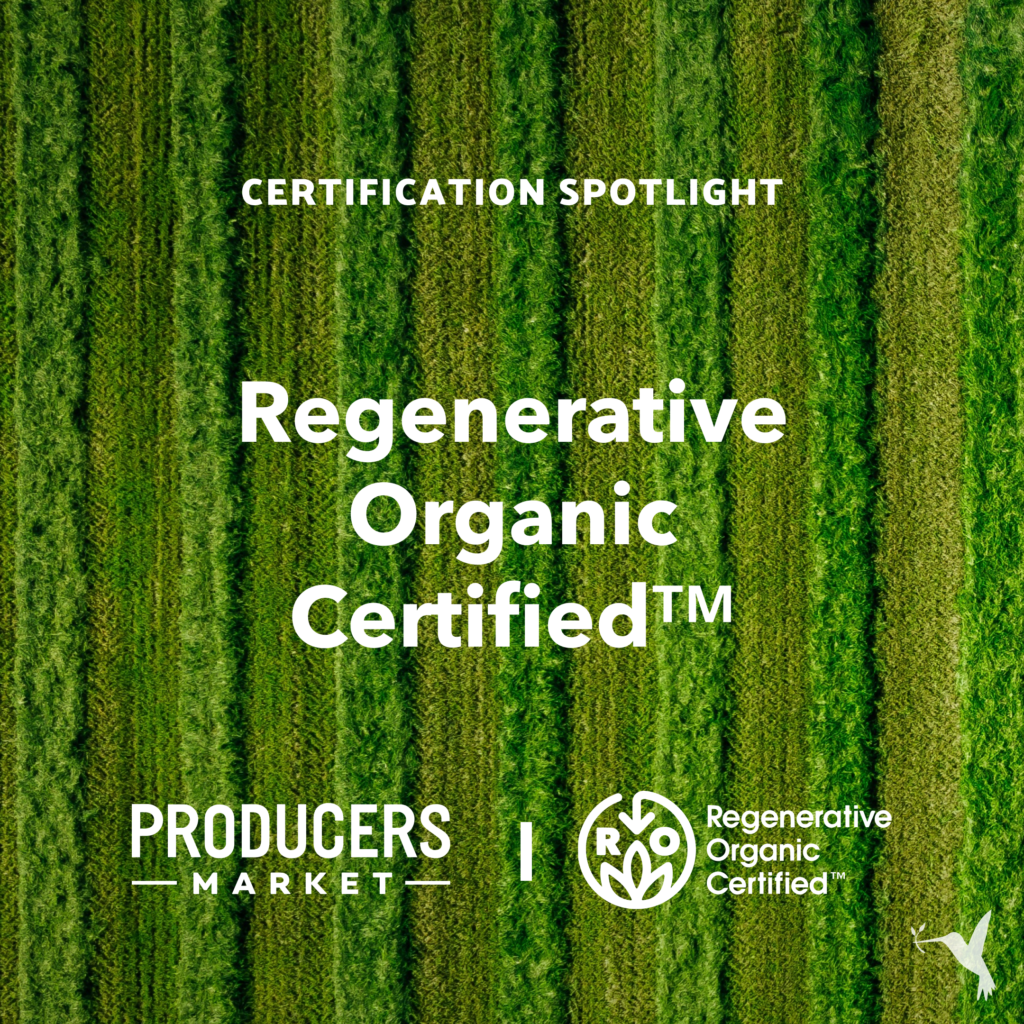 The folks at Sol Simple value the natural intelligence of the environment and are certain that within in lies the solution to climate change. They believe in nature's ability to heal. Sol Simple proudly practices Regenerative Organic Agriculture. These farming systems renew natural resources rather than deplete them.
They are the first fruit processing company in the world to receive the Regenerative Organic Certification (ROC). With robust requirements for soil health and land management, this certification goes beyond organic standards. It also ensures fairness for farmers and workers, and animal welfare.
Sol Simple also became a B Corp. This process redefines business standards through ethical practices.
ROC methods benefit communities and the environment through holistic techniques. They are especially helpful in places like Nicaragua where so many people rely on the land for their livelihoods.
Gender Equity & Healthy Communities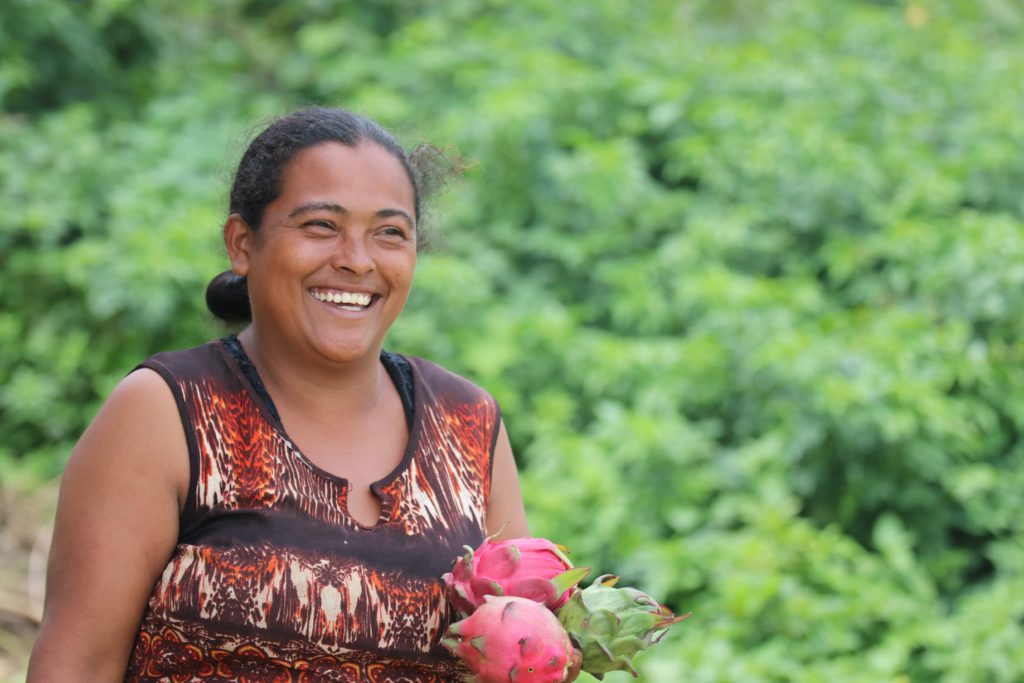 Sol Simple supports healthy communities with better gender dynamics. To do so, they hire single mothers and partner with female farmers. Also, the brand invests in and buys directly from small farmers. They work with local government, educational institutions, and development agencies to increase capacity for rural women.
In every aspect, Sol Simple shows holistic brand values. They use regenerative agriculture and renewable energy, promote gender equity, and build healthier communities.
With each juicy bite of solar dried fruit, Sol Simple puts their values into practice.
---
Learn more about Sol Simple's delicious, ethically-sourced products at their organization profile on Producers Market: