Inspirall: Spirulina for Inspiration & Connection
Inspirall, is a brand that produces spirulina, which is a cyanobacteria and microalgae that is one of the most nutritious foods on the planet.
Inspirall's Big Visions Originate With Small Spirals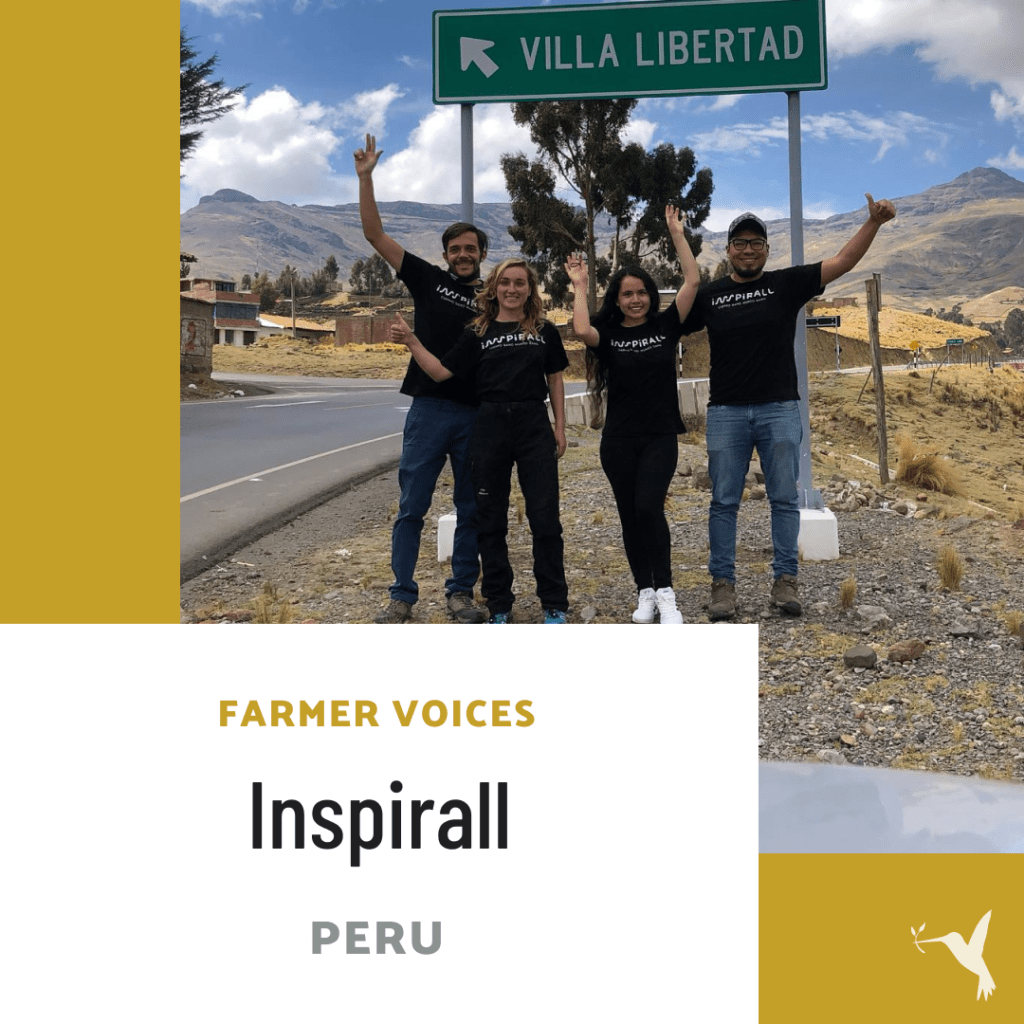 Inspirall is a Peruvian brand that researches, understands, and offers the most nutritious and sustainable organism on the planet: spirulina.
Spirulina is a cyanobacteria that is almost 4 billion years old. It grows rapidly, duplicating itself daily through photosynthesis and converting gases into oxygen and nutrients. After 4 billion years of duplicating itself, humans rediscovered spirulina in 1970. From then we began to research its life-giving properties.
Ispirall believes that spirulina is a protagonist in humanity's quest for health and conscious consumerism. Their business model is designed to create healthy bodies and a healthy planet. They also promote traceability and market linkage and uplift vulnerable groups along all points of the supply chain.
Producers Market recently had the chance to sit down and chat with Alma, Francia and Francisco. The three founders of Inspirall shared with us all about their inspiring work and passion.
Straight From the Team At Inspirall
Producers Market: Tell us a bit about the history of Inspirall.
Inspirall: There are three of us who are the founders of Inspirall: Alma and Francia, who are a couple, and Francisco, who is from Peru. Alma took a job working with spirulina for animal nutrition in Peru, and we became fascinated with its potential for humans. We saw that it could be a solution to anemia and malnutrition. In July of 2017, we officially began operations as an artisanal brand and producer.
PM: How did you choose the name Inspirall?
Inspirall: We have always been fascinated with the form of the spiral and how it presents throughout the world, from the micro to the macro. Spirulina is a microalgae with a spiral form. We want to show the world the infinite benefits of spirulina, plus inspire positive change in the world of business. Inspirall is a play on words: "To Inspire All," and "In Spiral." We are all connected.
PM: Tell us about Inspirall's mission? What is your work all about?
Inspirall: Spirulina, a cyanobacteria and microalgae, is one of the most nutritious foods on the planet. It is 70% complete protein and is full of micronutrients, more than 150 trace elements actually. Because we absorb 95% of it naturally, we only need to consume 3 grams per day.
Like many startups, we have pivoted from our original products, and we have a few additional services and products in the pipeline. Right now we are working on a product called Spirucrunchies, which is the only artisanal crunchy spirulina sold in Peru. Everything we make is produced with natural energy, and we recycle pool water to minimize our water footprint.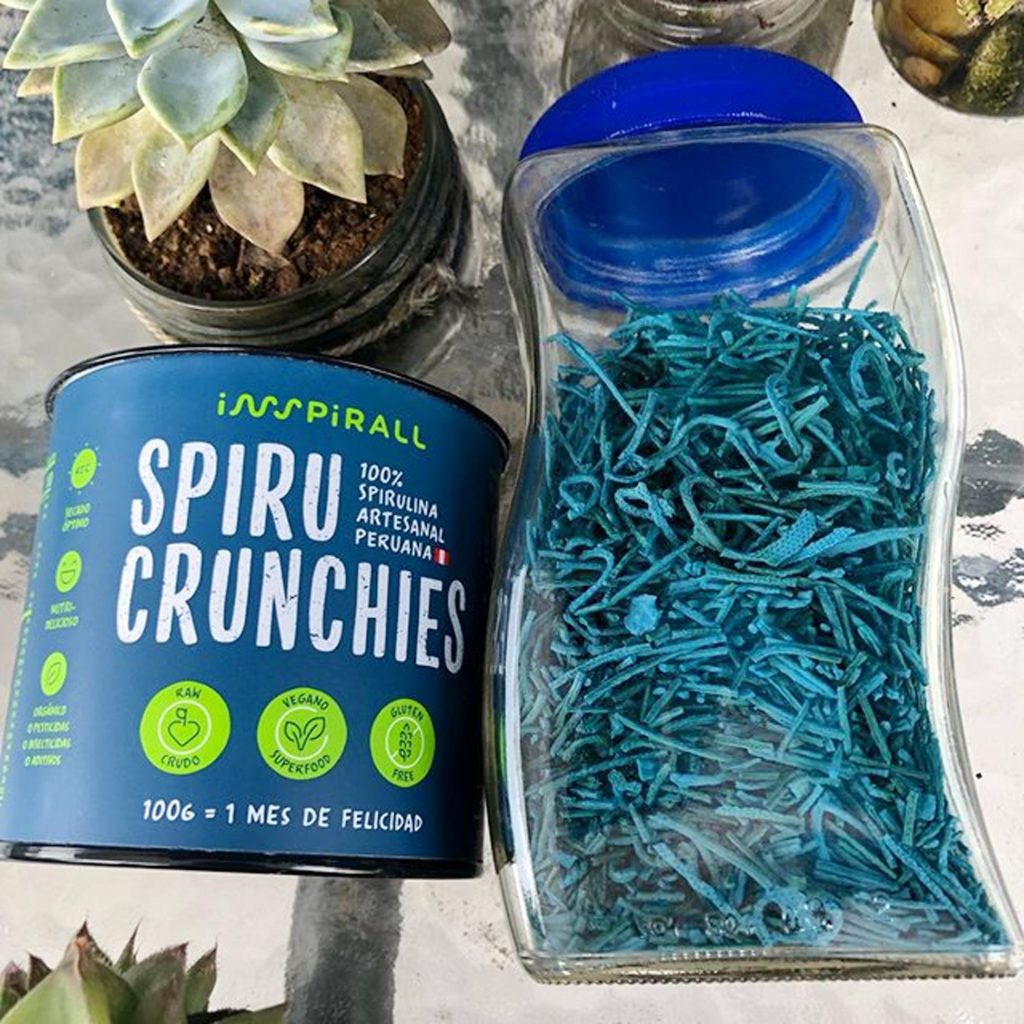 Our concept is like Field to Fork, but we like to take it a step farther—from microscope to fork.
PM: We want to know one fun fact about your product.
Inspirall: We think the most fun fact is our concept for scaling this to the next level, which includes everything from smallholders in agriculture up to research about health and the potential impact of spirulina on anemia.
The Team At Inspirall and Their Mission
PM: Can you tell us a bit about your team?
Inspirall: The core team is me and Alma. We have four farmers in the field and one supervisor in our pilot program in Piura. In our external team, we have someone in charge of digital marketing and a new product designer. We have built some partnerships with various other companies, universities, and individuals to generate synergy for our science department and involve Inspirall in several research projects.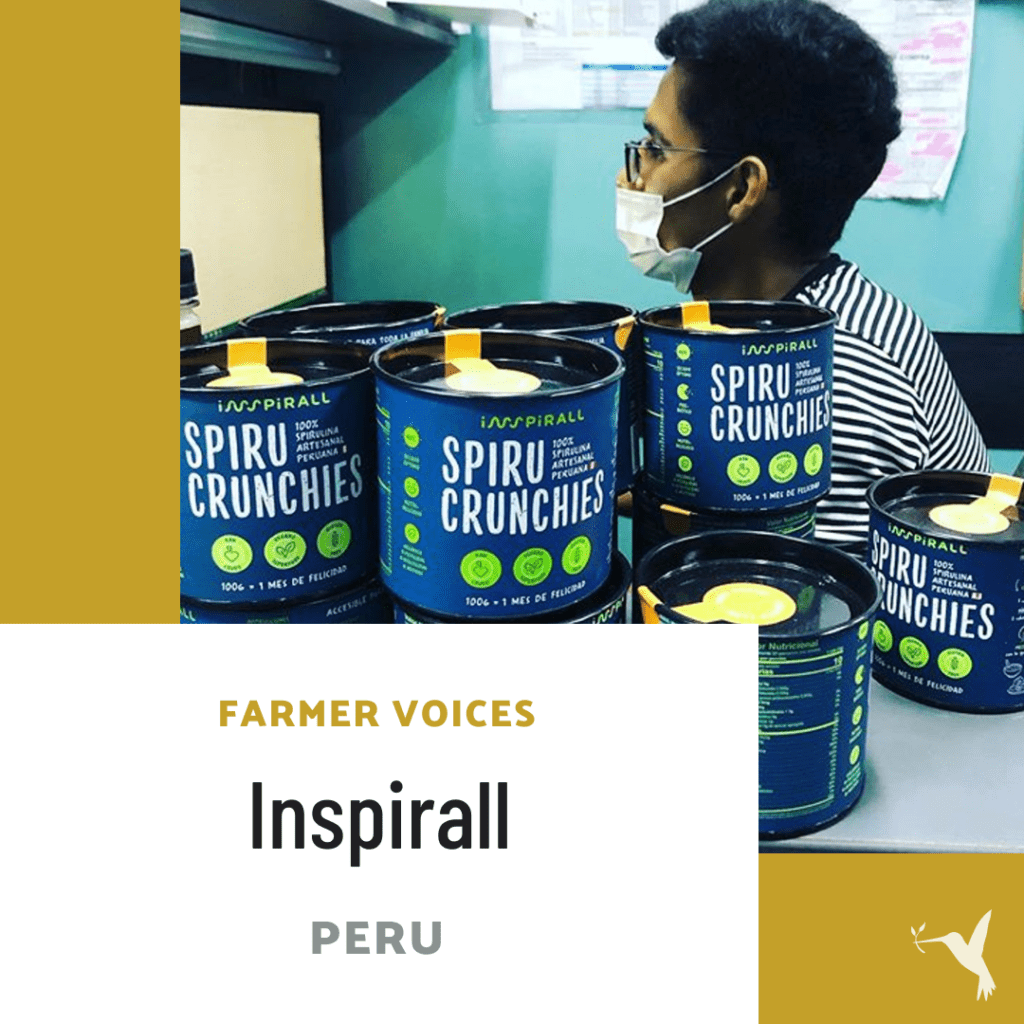 PM: Why should people all over the world try your product?
Inspirall: Some people think spirulina smells bad, and some people don't know anything about it. We want to show the world that our spirulina is umami, a flavor that enhances other flavors. This only happens with fresh or dehydrated spirulina. Umami is a protein molecule that is activated when we eat glutamate, a pleasure flavor, so it enhances flavor and provides nutrition.
Local Connections, Global Visions
PM: How is your relationship with your local communities?
Inspirall: Our passion is to bring our product to vulnerable groups as a solution to poverty-—here in Peru and throughout other developing countries. Our business model is built around a mission to improve public health.
We are working in small agricultural communities to develop knowledge and create a productive supply chain, connecting buyers directly with vulnerable groups. We are always looking for new ways to communicate the different aspects of our work and story. With QR codes, blockchain integration, and our own platform, we aim to show why our spirulina is the best, from nutrition and environment to flavor and texture.
Planet Health and Public Health
PM: What steps do you take to care for the environment?
Inspirall: We are passionate scientists and we understand that human beings must coexist with our planet in order to move forward. Our original goal was to create a tool that would allow us to live in a sustainable way and offer these same opportunities to future generations as well.
The reality is that we are traveling on the wrong path, from climate change to human health, and the majority of diseases and disasters are preventable.
To inhabit a healthy planet and environment, we first must have a healthy population. Today there are 2 billion people suffering from anemia and malnutrition, and another 2 billion are overweight or obese, which means that more than 50% of the planet is unhealthy. Our goal is to promote products with the densest possible nutrition that are also the best for healing the natural world
PM: Where do you see Inspirall in five years?
Inspirall: We hope to have programs on the coast, the mountains and the jungle, as well as our first international program, which will most likely be in France or Australia. We also hope to sell our products directly with a co-branding concept all over Latin America, Australia, United States, and Europe.
To us, it seems that in five years Inspirall plans to take over the world–and it sounds like they will do it with good nutrition and mindful business practices.
---
Check out their Producers Market profile and learn more about their amazing products.