Producer Spotlight: Sawyer's Organic Maple Farm
Sawyer's Organic Maple Farm began with a fire and led 17 year old Kurt Sawyer into the organic maple syrup business.
How a 17-Year-Old Got In The Organic Maple Syrup Business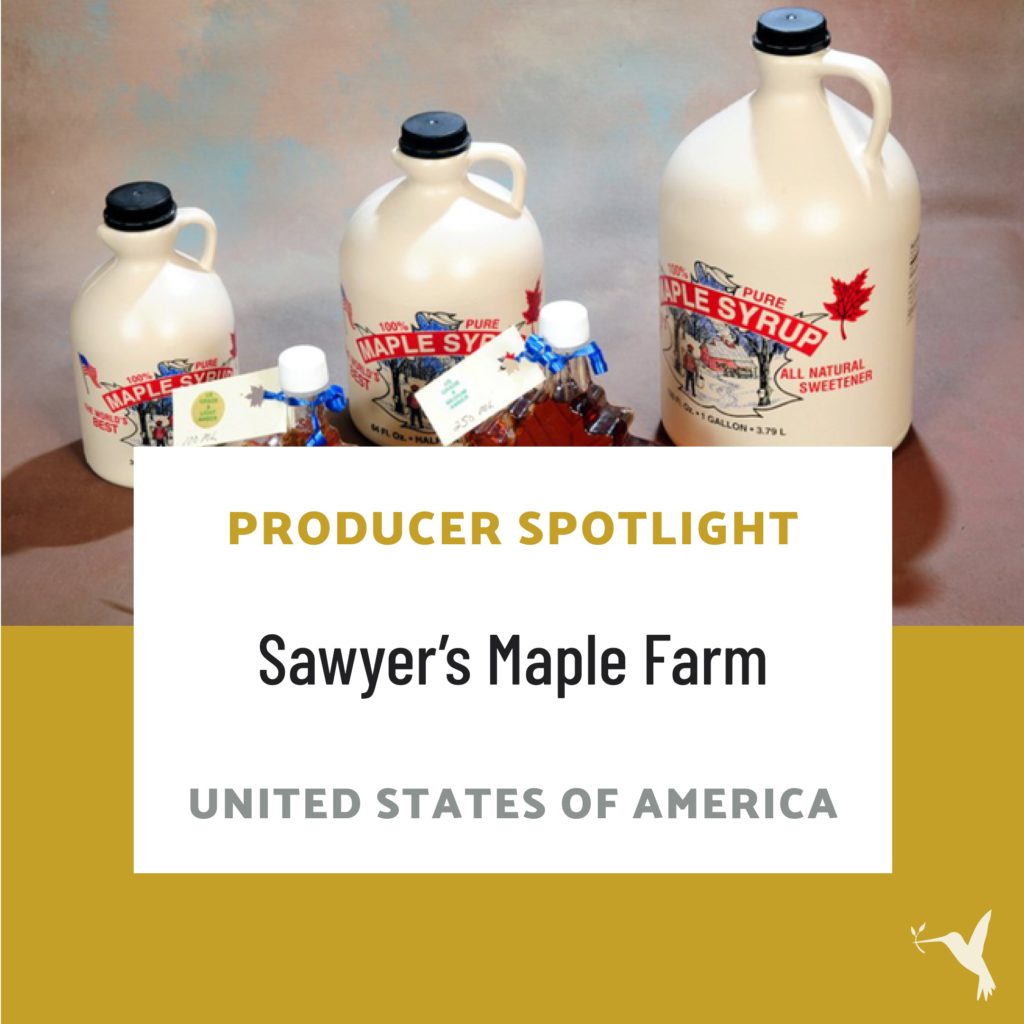 Kurt Sawyer has been in the maple syrup business since he was 17 years old.
As many paths do, Kurt's journey into the industry began inadvertently. In the middle of harvest season one year, a local maple syrup producer named Dale lost his sugar house to a fire. Kurt and his family jumped in to help Dale from this devastating blow. Kurt's family helped Dale's team to get on their feet again. So began a blooming friendship and mentorship that would last decades, to the present day.
Kurt began helping Dale in his maple woods. He assisted with tapping trees, fixing pipes and tubing, and boiling syrup. Before long, he got what is known as the "maple bug." Sensing Kurt's growing interest, Dale generously cut Kurt a deal. Kurt could sublease under him and send him sap to be boiled on shares.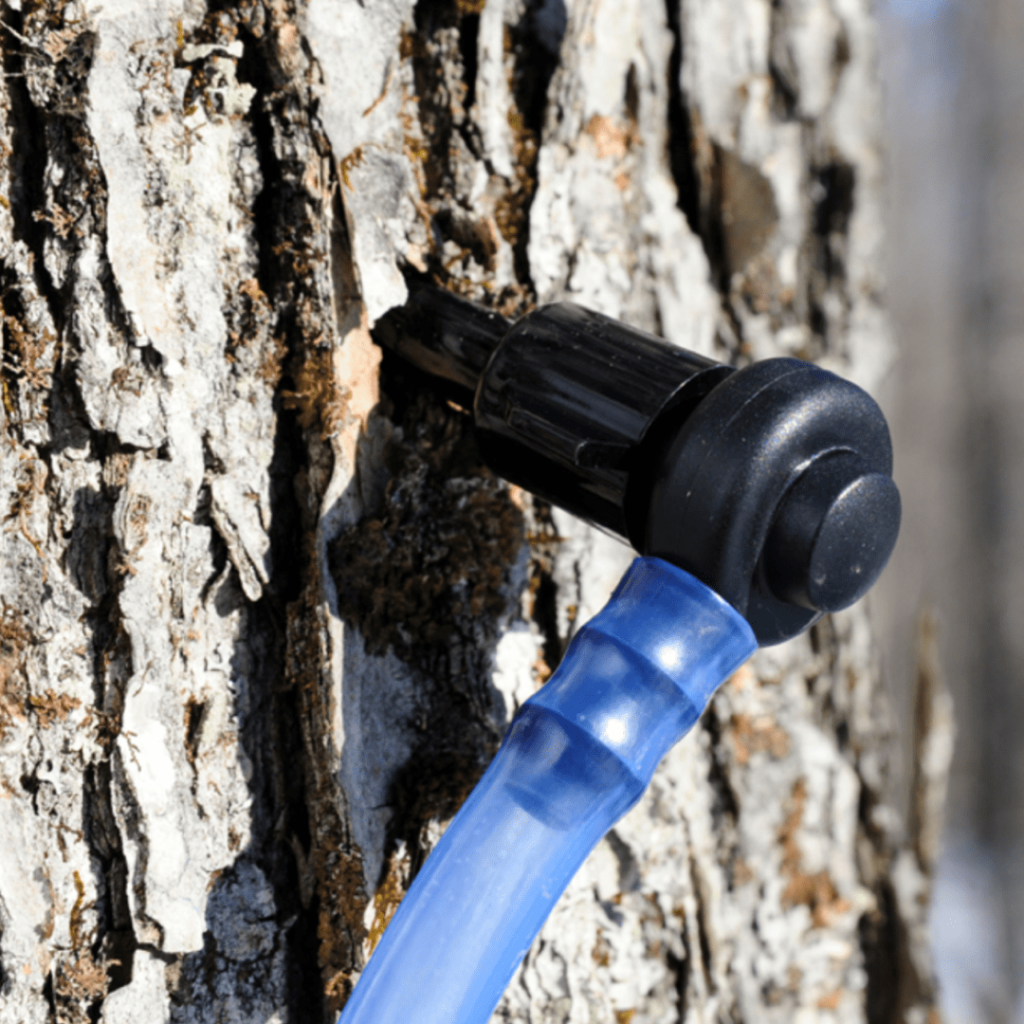 In January 2010, at the ripe age of 22, Kurt started running his own pipe and tapping trees with the help of his family.
That spring, he started with 1,400 taps. By the end of the season he was selling his very own organic maple syrup.
Kurt was, in his own words, "hooked," and wanted to venture further into the business.
Time went on, and Kurt continued to grow the business. Eventually, his parents and brother joined, and together they now have 5,300 taps and a sugar house built in 2015.
2017 was a marker year in growth. Kurt's business and farm underwent more changes when he married the love of his life, Rachel. Together they expanded maple production into its current capacity, focusing on delivering healthy and high-quality products.
So, Why Organic?

"Isn't all maple syrup considered organic? It all comes from trees, right?"
Unfortunately, it's not that easy.
As more and more people become aware of harmful chemicals in their food, organic certification requires that trees tapped for maple sap be at least 300 feet from fields sprayed with chemicals and pesticides. This also goes for roadside trees where weed killers, road salt and other treatments may enter the roots of the trees.
What's more, maple syrup producers must nearly always add a defoamer during the boiling process. Not all defoamers are alike. Some producers use butter to counteract foam, but that eliminates any consumers with a dairy allergy.
Some use man-made chemicals. Organic-certified producers are allowed to use organic safflower oil or organic sunflower oil. These are both considered acceptable in the food industry.
Organic certifications also ensure that proper cleaning agents protect the integrity of the maple syrup.
Sawyer's Maple Farm: "Maine made the way syrup oughta be!"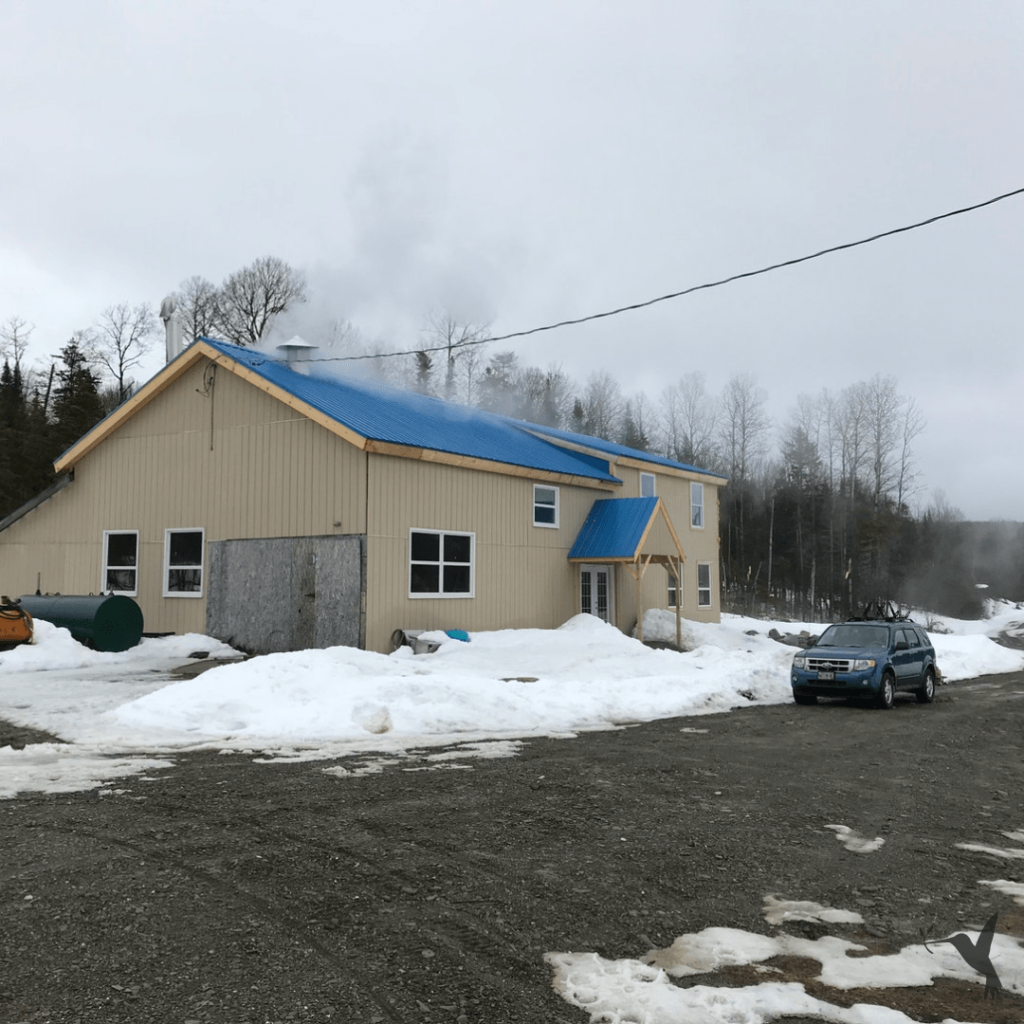 Somerset County is the largest maple syrup producing county in the United States. There, Sawyer's Certified Organic Maple Farm sits in the foothills of Boundary Bald Mountain of Moose River, Maine.
In the 11 years they have been in business, Sawyer's Maple Farm organic maple syrup ships to nearly every state in America and all over the world. They have expanded their line of maple products as well. They started with maple syrup and now also make maple sugar, granola, maple rub, cotton candy, and many more.
Using the most evolved technology in the industry, Sawyer's Maple Farm is dedicated to providing customers with the highest quality pure maple syrup and syrup products available.
---
You can purchase their products online, or visit them on Instagram. For more information, visit their Producer Profile on our platform.