Pastificio Leo: Organic, Handmade & Multicolor Pasta
With a blend of modern and traditional practices, Pastificio Leo creates beautifully colored and uniquely shaped pastas infused with the flavors of Puglia, Italy.
Pasta as an Art Form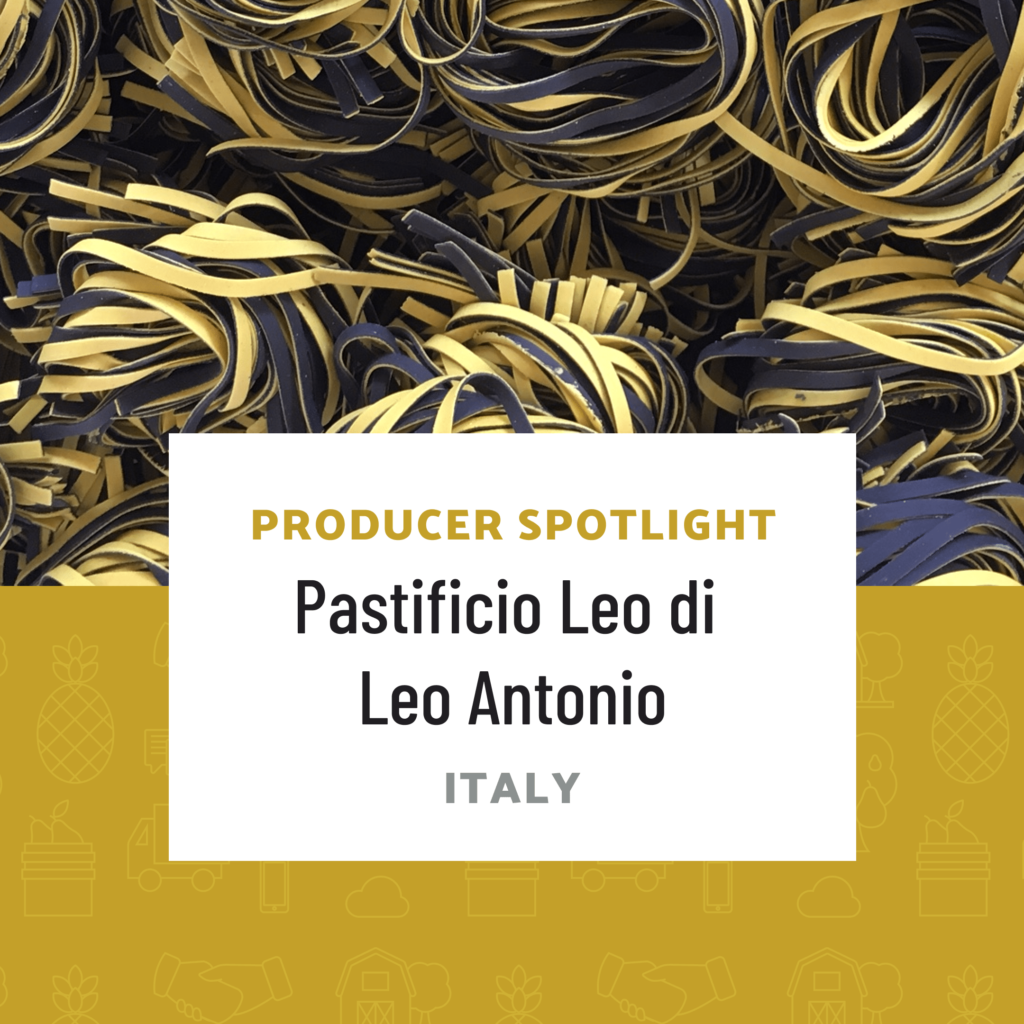 If you take a stroll through the streets of Bari, Italy, past the crystalline sea and the port where fishermen unload their fresh catches, you won't get far without trying some traditional pasta.
The cuisine of the region of Puglia is often described as rustic, country food, and used to be seen as poor people's food, or cucina povera. However, as trends change and movements evolve, so too do the meanings we attach to labels. It was food for poor people because it was food that was readily available, fresh, affordable, and accessible. Today, these are exactly the ingredients and products that many modern food trends celebrate.
Perhaps the most common and best-loved manifestation of cucina povera is orecchiette (little ears), a uniquely Pugliese pasta made by hand. Recipes, handed down through the generations, are specialties in restaurants throughout the city and region, created fresh each day on tables in front of homes or small family-run eateries. Fresh, delicious pastas are combined with fresh vegetables and meats, such as tomato, eggplant, artichoke, lamb, and beef.
(Is your mouth watering yet?)
The little ear-shaped handmade pastas are perfect for collecting and holding onto the ideal amount of the delicious sauces that Bari is also famous for, which are often made with peppers, fennel, other herbs, and of course Puglia's plump, juicy olives.
One pasta maker has taken the local passion for orecchiette to a new level of beauty and taste, and transforming the traditional "little ears" into a tantalizing variety of sizes and shapes. This producer gives its customers the opportunity to turn cooking pasta into making art.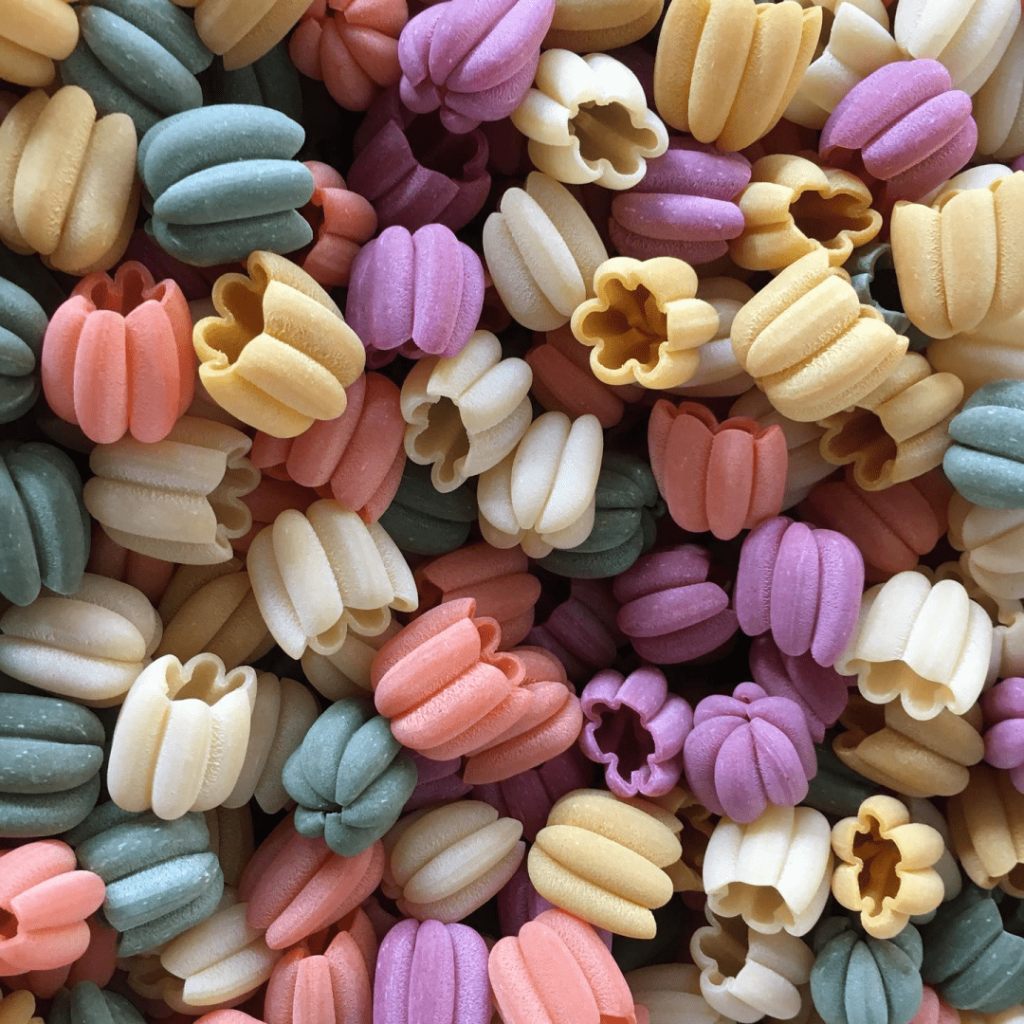 Pastificio Leo has been producing quality pastas in Italy for 16 years. They are a leader in specialty pastas, combining quality ingredients and modern and traditional pasta-making techniques. Pastificio Leo offers their customers dried, multicolored handmade pasta infused with the history of Bari and the entire region of Puglia. They have brought the recipes, skills and slow food processes of their ancestors to modern markets, where they are now a leader in ethical production as well, proudly selling products that are certified organic.
Orecchiette, and all of Pastificio Leo's pastas, are made from durum wheat flour, salt, and water. They use no eggs, unlike many other fresh-made pastas which do. After the base ingredients, Pastificio Leo incorporates the flavors of the abundant Italian soil into the pasta, constantly experimenting to bring new shapes, tastes and colors to the market, and using fresh natural ingredients to add tantalizing colors to their unique shapes.
The result? Pasta so beautiful and vibrant it looks (and tastes!) like a work of art.
Pastificio Leo set out to entice the most demanding palates, traveling all over Italy and sometimes beyond to look for hints and inspirations for their products. Their passion resides in being a pioneer of specialty, multicolor pastas.
With humility, experience, and professionalism, they aim to excite chefs around the world with quality pasta they can trust, and then serve to delight their own customers.
While you may not be able to participate in the sensory experience of Bari, you can at least delight your taste buds and other senses with the unique, beautiful pasta of Pastificio Leo anytime.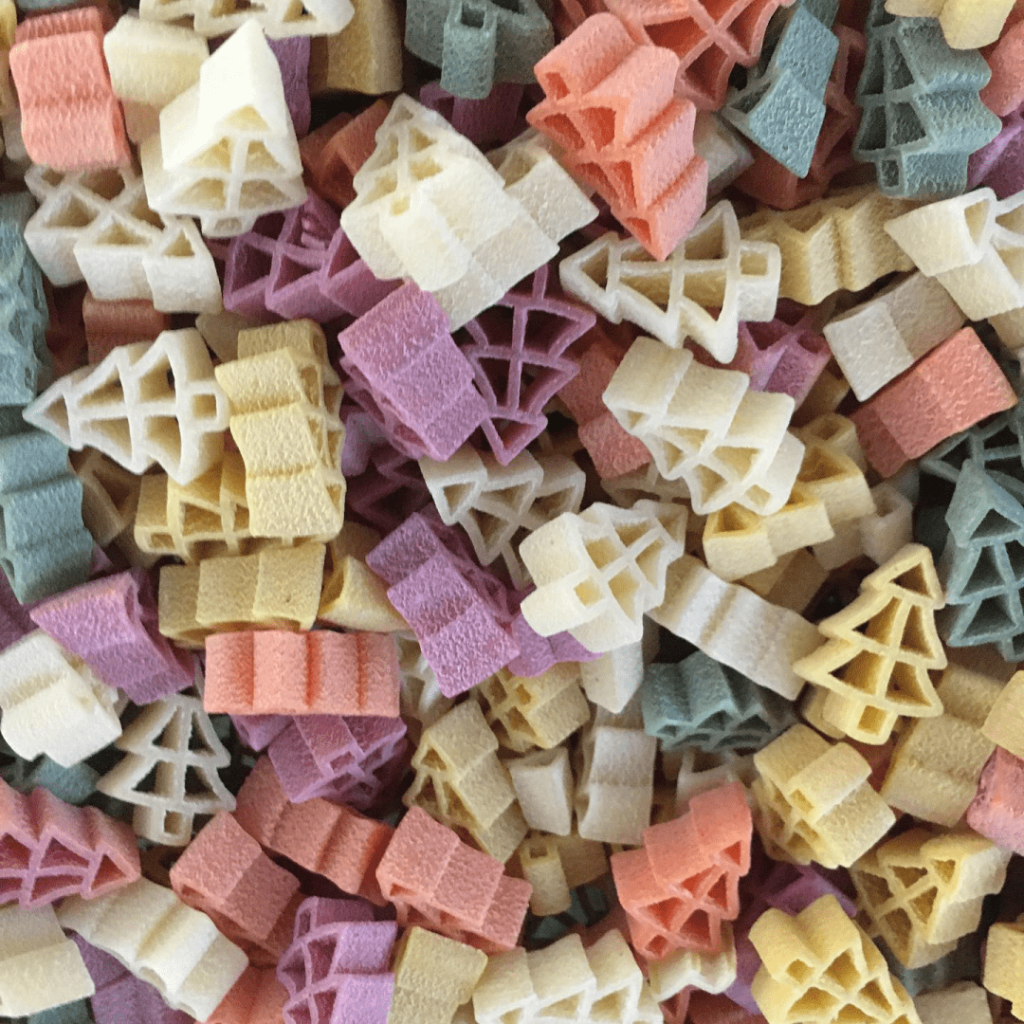 ---
Interested in their art?