Farming Organic Pistachios With Ostore Salar Kavir
Ostore Salar Kavir is an Iranian company with over 50 years of experience cultivating high-quality pistachios in the region of Sirjan, Iran, which some call the pistachio capital of the world.
Spotlight on Iran's "Smiling Nut"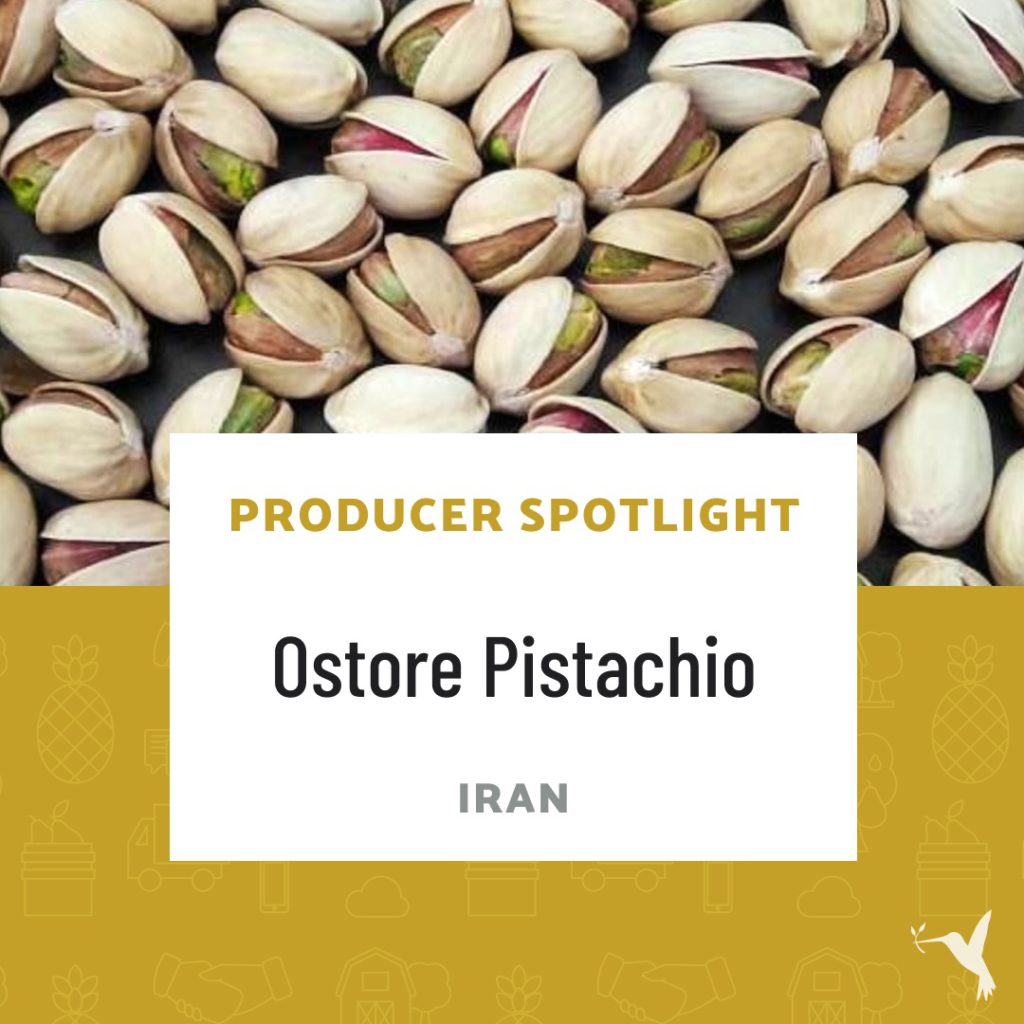 Until about 30 years ago, a large percentage of the pistachios sold in the U.S. came from Iran. While pistachio farming in the U.S. only began in the 1930s with the help of Persian seeds, Iran's pistachio industry goes back thousands of years.
One of Iran's main non-oil exports, pistachios carry cultural significance and historical renown in the region.
Embedded in Persian culture and traditions, pistachios are a must-have at the table during "Haft-sin". Persian New Year celebration that welcomes the March equinox and the beginning of spring in the Northern Hemisphere. The tradition involves the arrangement of seven symbolic items whose names start with the letter "س" (the 15th letter in the Persian alphabet, pronounced as "seen," while "haft" (هفت) is the Persian word for seven).
Iranian pistachios are extremely popular and widely used in the culinary and confectionery industries. With many famous dishes and desserts around the world featuring them—like the Baklava, the Turkish Delight, Mafroukeh (truffles), Ma'amoul, and other traditional Middle Eastern confections that use this nut to enhance their flavor.
On their own Pistachio nuts are an incredibly healthy snack. They're a great source of fiber, naturally low in sodium, and full of good fats, vitamins, minerals, and phytonutrients. They're also the ideal post-workout snack, and a source of vegan protein (100g of these delicious green nuts pack over 20g of protein), and can easily be made into butter, pudding, gelato. Making this versatile nut incredibly popular.
In 2002, Iran's share of pistachio exports in the global market stood at 59% (having previously reached as high as 80% in other instances)—and as recently as 2017, Iran accounted for over half of the world's pistachio production.
Our Organic Pistachios Producer: Ostore Salar Kavir
Considering the rich history of pistachio cultivation in Iran, Producers Market is pleased to welcome Ostore Salar Kavir and their organic pistachios to our platform. We are happy to have them feature in our #KnowYourFarmer campaign, an initiative to spark curiosity in the general public and inspire them to connect with their farmers and producers.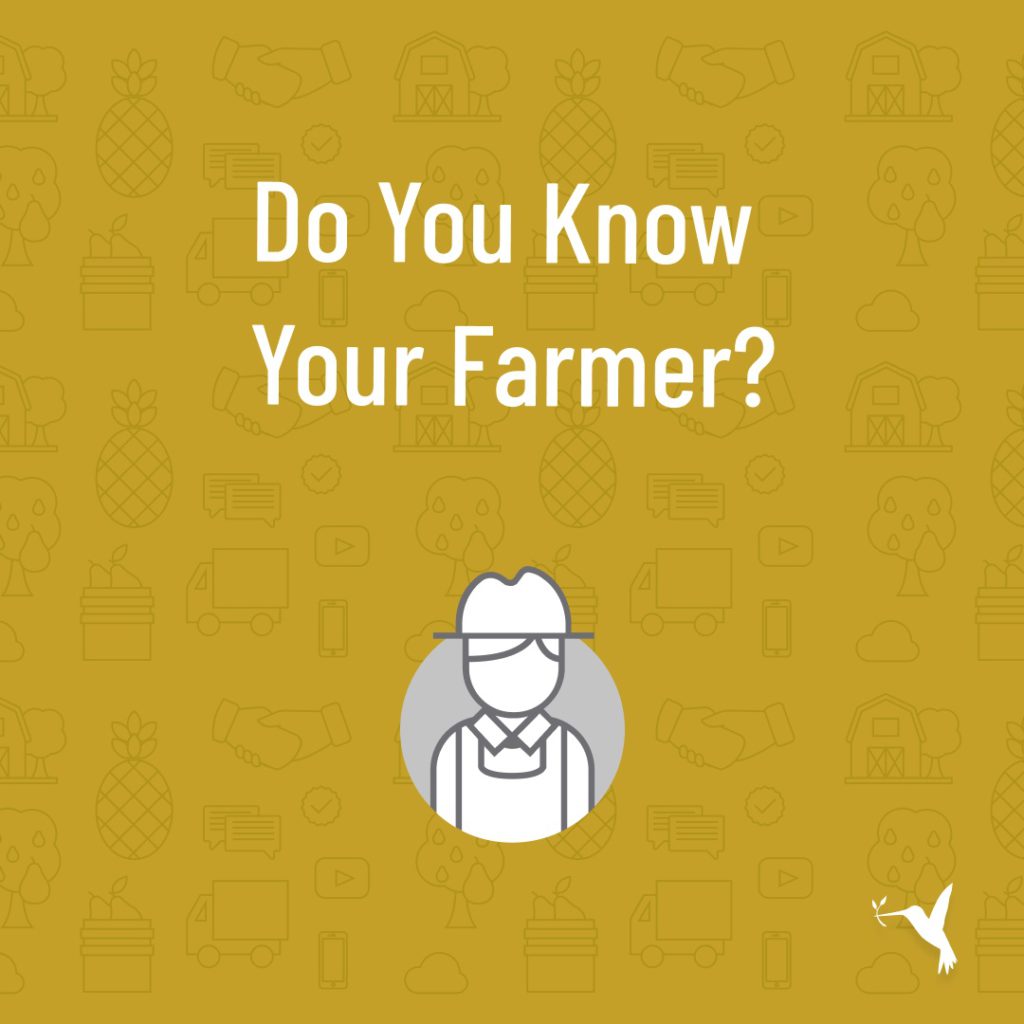 The Know Your Farmer initiative is an invitation for consumers to ask questions about food origins, product traceability, and transparency—and to take interest in producers' lives, efforts, products, and stories.
This brings us to Ostore Salar Kavir, an Iranian company with over 50 years of experience cultivating high-quality organic pistachios in the region of Sirjan, Iran, which some call the pistachio capital of the world.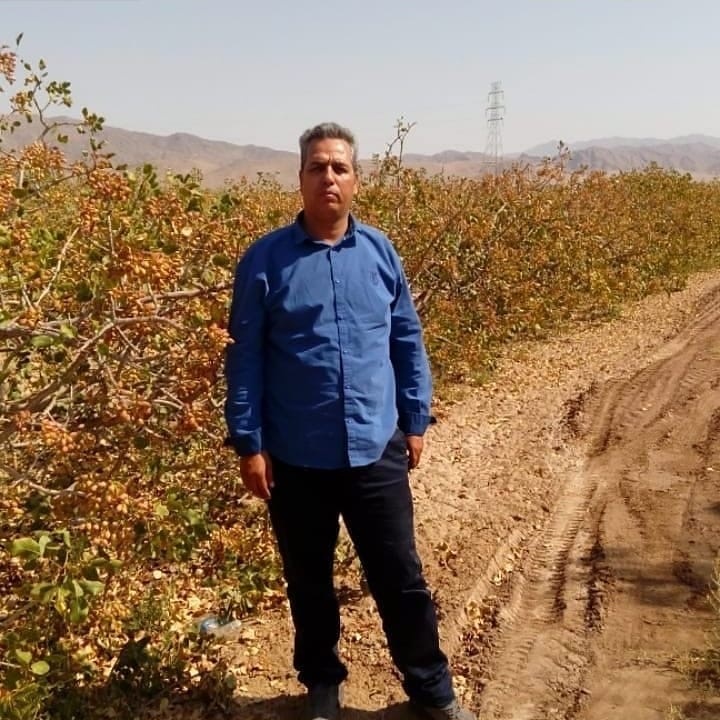 Ostore Salar Kavir's is involved in all parts of the production process from farm to table—from planting and processing to packaging and satisfied clients. It is one of the largest suppliers in the country, producing more than 18 different types of organic pistachios and pistachio kernels, all organically licensed.
The company sells high-quality organic nuts, both raw and roasted. As a responsible enterprise, Ostore Salar Kavir strives to provide to their clients' satisfaction and establish long-term customer trust and confidence.
Ostore Salar Kavir is Standard Global Services (SGS) certified, which allows them to send and receive customer requests from all over the world. Their nuts are also certified "aflatoxin free." Aflatoxin is a naturally-occuring carcinogenic toxin produced by fungi in crops such as corn, peanuts, cottonseed, and tree nuts. It is found throughout the world in warm, humid regions.
Their team makes deliveries at reasonable prices, securing optimal quality, price and packing according to customers' requests. Ostore Salar Kavir can supply clients on a monthly or yearly basis, and they see it as their mission to satisfy their clients' specific requests and preferences.
Annually, the company exports a significant amount of tonnage to countries like Jordan, Kuwait, Saudi Arabia, Lebanon, Turkey, India, Syria, Russia, Iraq, Germany, and France—and continues to look for new markets.
Ostore Salar Kavir will ship to your port of destination, meeting international standards with globally-accepted certifications, and establishing far-reaching relationships with their customers in compliance with the high standards of the industry.
It is a company policy to offer first-time buyers the best price per ton as a trial order, furthering bilateral ties and nurturing respectful business relationships and transactions in the future.
Ostore Salar Kavir is proud of the quality of its customer service, proud of its Grade A pistachios, and proud of its ability to accommodate its customers' specific needs.
"Should you have any further suggestions that could improve the business atmosphere, please reach out to us. We promise our clients a long-term and fulfilling business relationship."

—Ostore Salar Kavir
At Producers Market we are always happy to showcase examples of sustainable food production. It is an honor to feature Ostore Salar Kavir's products, vision and quality on our platform.
There are so many unique stories to tell—not only about the incredible producers on our platform, but also about the ones we haven't met yet, near you.
Have you asked yourself these questions?
Where does the food you eat come from? Who grows it?
Do you know your farmer?
---
We invite you to subscribe to our newsletter to receive more of our freshly-picked producer stories and news at Producers Market. Be the change, Know Your Farmer.