4 Tips for Radiant Skin
Your skin is alive! We can adopt lifestyle and dietary choices to support a shining, radiant skin, like the following.
Radiant Skin & Beauty Direct from Nature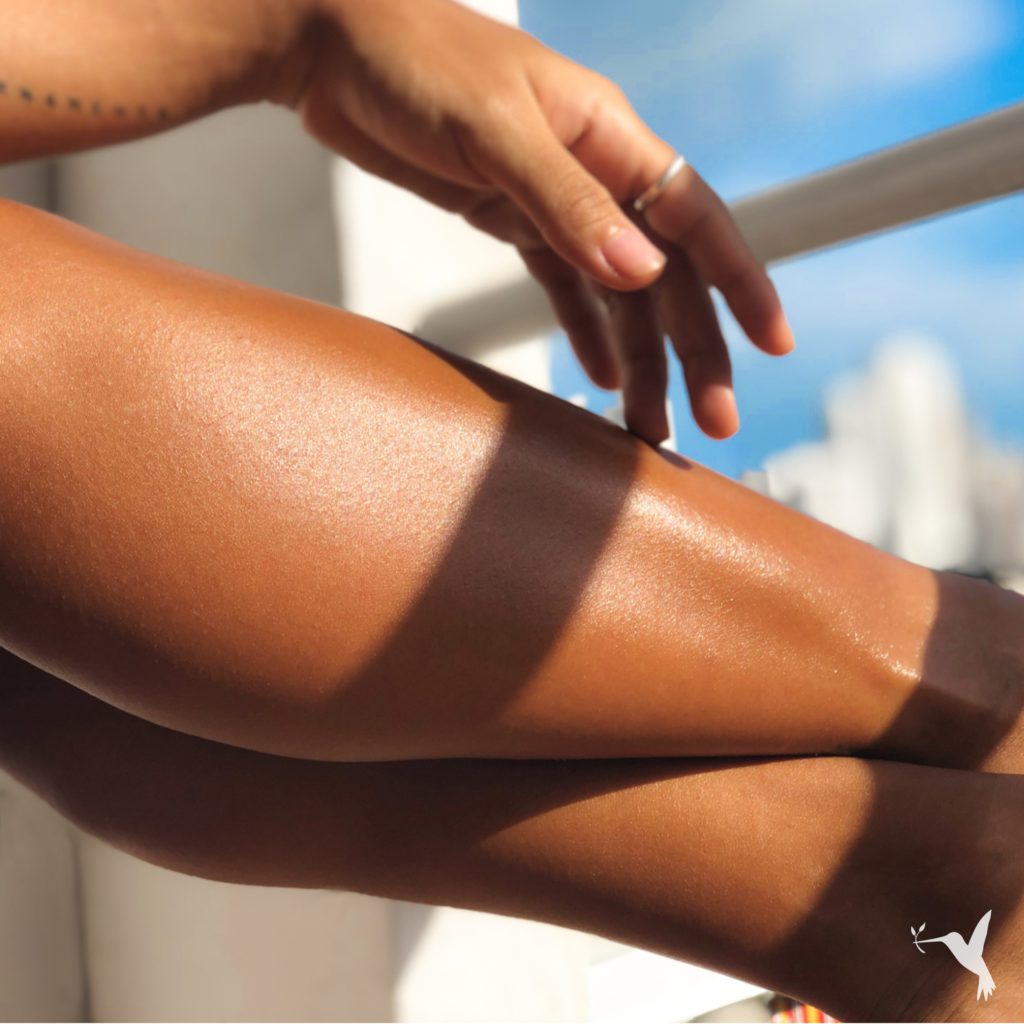 Your skin is alive! This complex organ is in constant flux, responding to internal and external conditions ranging from the psychological, to the emotional, and the environmental. And you can have radiant skin naturally.
It's truly a blessing that we can understand what is happening in our bodies through our skin.
Similarly, we can adopt lifestyle and dietary choices to support shining, radiant skin, like the following:
NUTRITION
The consumption of yellow, red, and orange foods—namely fresh fruits and vegetables— provides our bodies with vital nutrition and benefits our skin.
The body converts beta carotene molecules into vitamin A. This supports the formation and maintenance of skin cells and mucous. Meanwhile, vitamin C plays an essential role in the formation of collagen, along with the two amino acids proline and threonine.
Finally, both beta carotenes and vitamin C have key antioxidant properties. Foods rich in these minerals help our skin to neutralize free radicals, which can otherwise cause changes in the cells and degradation of proteins like collagen and elastin.
For supple and nourished skin we recommend Synthesis Organics' Replenish Elixir, with nourishing seaweed extracts, beautifying sea buckthorn, firming olive-derived squalane, and protective macadamia oil.
HYDRATION
Fruits and vegetables contain a good amount of water already. However, it is always important to consume plenty of liquids throughout the day. Proper hydration supports wellness in general, and beautiful skin in particular. If you've eaten many fatty or starchy foods, drink even more water.
To give your skin a boost of hydration try Synthesis' Hydrate Tonic. This blend plumps the skin into dewy-fresh perfection with two types of hyaluronic acid. Gentle Rose Otto soothes. Kakashi plum and Açaí berry enliven the skin with vitamins, amino acids, and minerals.
PHYSICAL ACTIVITY
Regular physical activity improves your skin. It stimulates blood circulation, and thus oxygenation, which is essential to create a radiant glow. When you break a good sweat, you help your pores to expand and purify on their own.
You can enhance the experience with the Muscle Ease Body Oil. With camellia tea, sunflower, and macadamia oils to protect the skin barrier. Cooling, calming, and anti-inflammatory—this powerful blend of zesty lemongrass, crisp peppermint and wintergreen, revitalizing ginger root, and relaxing lavender lulls the body into a revitalizing cocoon.
SKINCARE
Cleansing: A gentle cleanser, like this

Purify Enzyme Cleanser

, that doesn't strip or damage the skin's acid mantle is best.

Oils: Oils nourish, protect, and replenish the skin's lipid barrier to keep your skin's health and integrity. The

Soothe Face & Body Oil

is a healing and relaxing 2-in-1.

Masks: A little skin TLC. Give your skin some extra care in the form of a mask to hydrate, boost radiance, elasticity, or overall health. This

Zeolite Detox Clay Mask

is perfect to decongest, brighten, and gently exfoliate.
---
Check out the Synthesis Organics producer profile if you are into beautifully crafted, gentle, yet effective skincare.