Producer Spotlight: Bio Botticello
At Bio Botticello, the Ferrari family has produced milk and Parmigiano Reggiano for more than 100 years with decades of family traditions.
When you think of delicious shredded parmesan cheese on your pasta, do you also think of pastures of alfalfa and clover? Likely not. Unless you are Pierluigi and Giovani Ferrari at Bio Botticello. The Ferrari family has produced milk and Parmigiano Reggiano for more than 100 years, and brothers Pierluigi and Giovanni continue with family traditions that have been passed down for generations.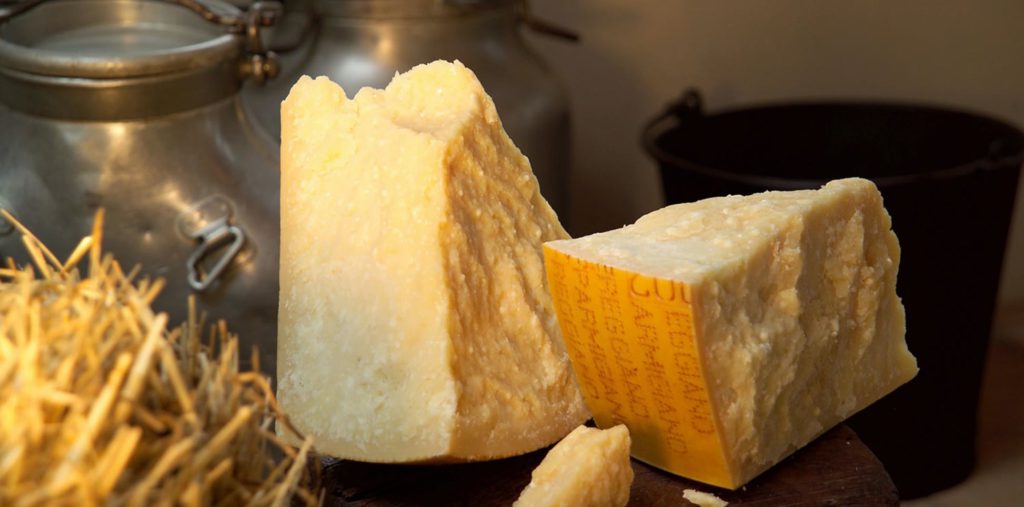 Through these decades of production, they have learned a few things. They know that alfalfa and clover are some of the best food for cows, and that healthy, happy cows produce the best milk. And high quality milk is the starting point for delicious parmesan cheese. The connection is clear.
The Land & Cows of Botticello
Animal welfare is a top priority at Bio Botticello, from their pastures to their food and care. They cultivate 100 hectares of beautifully abundant land for their cows, maintaining permanent meadows with organic farming practices, without the use of chemical fertilizers, pesticides, or herbicides. Bio Botticello cares for their beautiful cattle in as natural a way as possible. To treat the animals, they only use phytotherapeutic and homeopathic products, and these are always under strict veterinary supervision.
The cattle consist of Frisian, Brown, and Red Pied breed cattle, all of which are born and raised on the farm. They feed on organic alfalfa from the farm and produce 30 liters per day of milk that is perfect for parmesan cheese and organic butter. The alfalfa and clover create a distinctive aroma that characterizes the parmesan from Bio Botticello.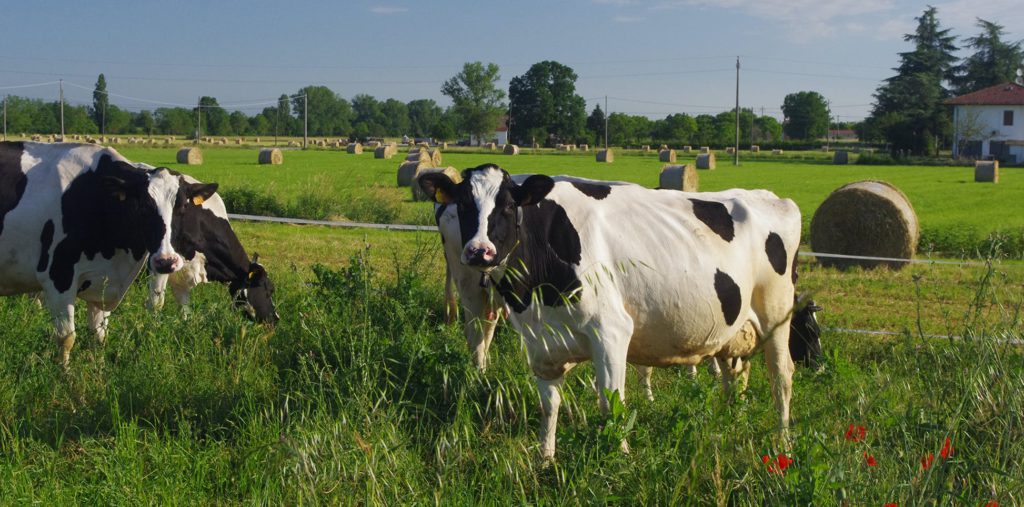 From over a century of production, the Ferrari family have learned to maintain great attention to detail throughout the entire cheese-making process, from their alfalfa fields, to their cattle, to the actual cheese production. For the cheese, they follow the Parmesan PDO (Protected Designation of Origin) guidelines of the Italian government. Their products are certified organic and antibiotic-free.
The History of Parmesan Cheese
It is not clear where Parmigiano Reggiano was first produced. The first reliable documents from 1600 place it among the municipalities of San Polo, Bibbiano, Montecchio and Cavriago in the province of Reggio Emilia, and those of Traversetolo and Montechiarugolo in the province of Parma.
And it is here in Montechiarugolo that the Ferrari family has produced milk and Parmigiano Reggiano for more than 100 years, with the same tradition and rigor as the monks who previously inhabited the monastery that is now the farm. Today, Pierluigi and Giovanni carry on the tradition of handcrafted produce created with care and passion.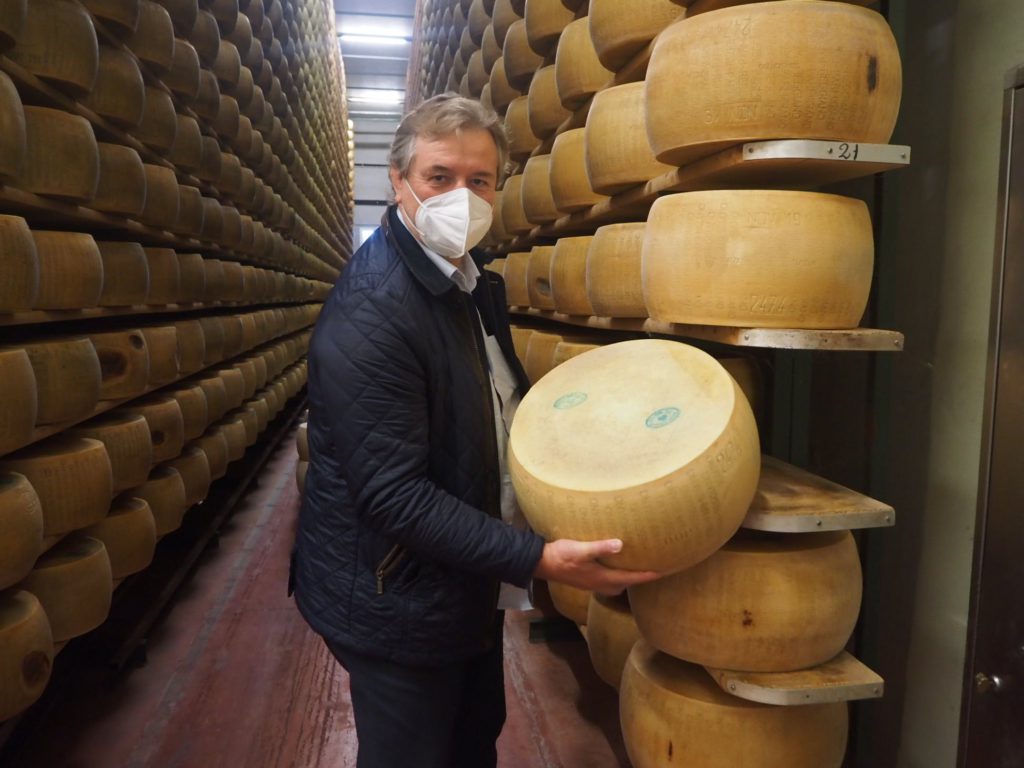 Bio Botticello Products
Bio Botticello produces three types of Parmesan Reggiano, aged for 12, 24 or 36 months. They are all certified organic and each cheese has a different flavor profile.
La Giovinezza, aged 12 months, is delicate, sweet, and buttery. It has subtle vegetal notes of herbs and flowers. It is excellent with aperitifs, to fill toast and sandwiches, or as a quick snack.
L'Equilibrio is aged 24 months and is a perfect blend of strong yet mild flavors. This cheese is delicately creamy with peaks of savouriness and an almost spicy tang. It has small regular granules of casein that testify to its quality and maturation.
And of course, there is La Maturita, aged 36 months. It is initially dry but gradually becomes creamier, releasing strength and aromas of carefully stored flowers and grass. This one is perfect to round off a meal or as a dessert with a good full-bodied wine.
Bio Botticello also makes an organic butter from each day's milk. It is yellow in color from the natural food the cows eat. The butter is creamy and fragrant, perfect for toast with jam.
Is anyone else's mouth literally watering?
Bio Botticello demonstrates how quality products come from quality care for animals, processes, and traditions.