Plant-Based Mozzarella from Sprouted Cashews
This plant-based cheese looks and tastes just like mozzarella, and it is perfect with pizza!
Sprouted Nuts… in Plant-Based Mozzarella? YES.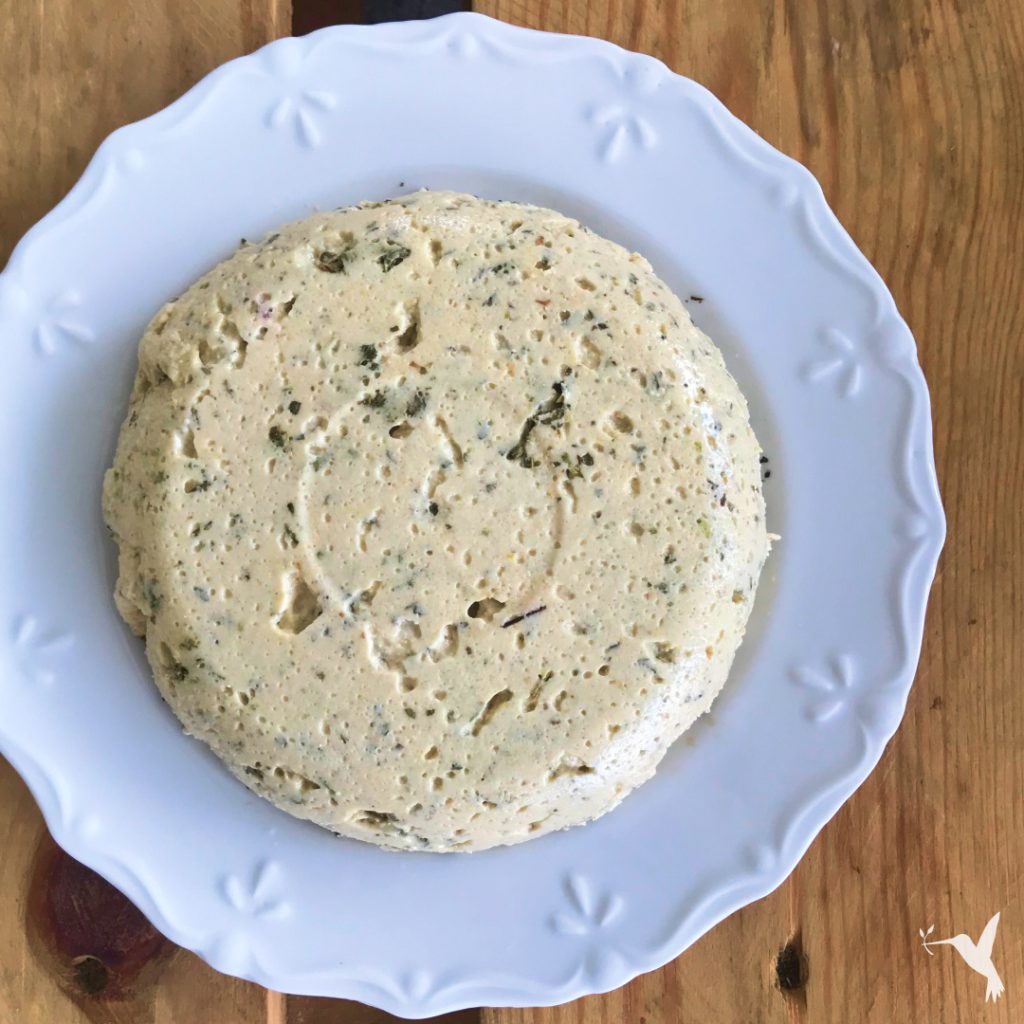 The team behind Producers Stories is crazy about food—especially food with a story to tell. We're passionate about bringing farm-to-table flavors into your home with recipes, product spotlights, and blogs highlighting our farmers' voices.
This time, we offer you a classic dish from our basic recipes. This special one has captivated our hearts since it is the best homemade plant-based cheese that we have tried so far.
With this recipe, we invite you to experience the flavor of Tolaro Global, our amazing producer offering a variety of organic and fair-trade cashew products. Through their partnership with Projects for Progress in Benin, they are able to develop agricultural education projects that teach women new farming practices, which leads to healthier yields and higher profits for them.
We hope you enjoy our plant-based mozzarella cheese recipe inspired by Tolaro Global´s cashews:
Ingredients
2 ½ Cups

Tolaro Global raw cashews

½ Cup lemon juice

5 Tbsp nutritional yeast

3 Probiotic capsules

2

⅓

Cups of water

3 Tbsp of psyllium powder

1 ½ Tsp of salt (or to taste)
Preparation
Cover the cashews with water and soak them for about 8-12 hours. Then drain, and rinse with fresh water.

In a food processor, combine the cashews with the lemon juice until the mixture begins to acquire a creamy consistency.

Add the nutritional yeast and the probiotic powder (open the capsules and discard the casings, or save them for other projects—always repurpose first!).

Process the mix again until you obtain a smooth mixture without any lumps.

Transfer the mix into a glass container, cover, and store in a warm place like the oven (turned off). Leave it there for 24 hours to ferment.

Put the water in a bowl or container and gradually whisk in the psyllium (you can use a blender if you prefer). Keep whisking until the mix is completely incorporated, with no lumps. If necessary, let it rest for a while until it takes the consistency of a thick gel.

Add this mixture to your previously fermented dough and process again to make sure it is well incorporated. Add the salt and process again.

Transfer the mixture into bowls or deep plates so they take on a round shape. You can use your hands—moistened with water—to form balls.

Refrigerate for 8 hours before consuming. Store in an airtight container in the fridge and consume within five days.
Notes
The probiotic capsules provide flavor and help to ferment the cheese. They are beneficial to our intestinal flora and essential to achieving the desired cheese-like flavor.

We do not recommend using any other ferment other than probiotic capsules. We want to have total control of the bacteria; that is, we want to cultivate beneficial bacteria and avoid the risk of any pathogens that can spoil our cheese or compromise our health.

We recommend experimenting with the lemon juice and nutritional yeast quantities and adjusting them to your liking. Take into account that the cheese will be more acidic after fermentation.

It is not possible to substitute the psyllium with agar or xanthan gum if you want to achieve the consistency of mozzarella cheese.
---
How did your homemade, plant-based mozzarella cheese turn out? Please share with us in the comments! You can also explore other recipes here.
We invite you to discover the story behind Tolaro Global cashews and explore the shop of Beyond, the brand that sells their cashews.