Cacao and the Chocolate Industry
From Hershey's to organic artisanal handmade bars, chocolate is an international star. And as with any big deal, there are some big deal issues in the chocolate industry. There are also some solutions at work.
Everything You Need to Know About the World's Most Delightful Snack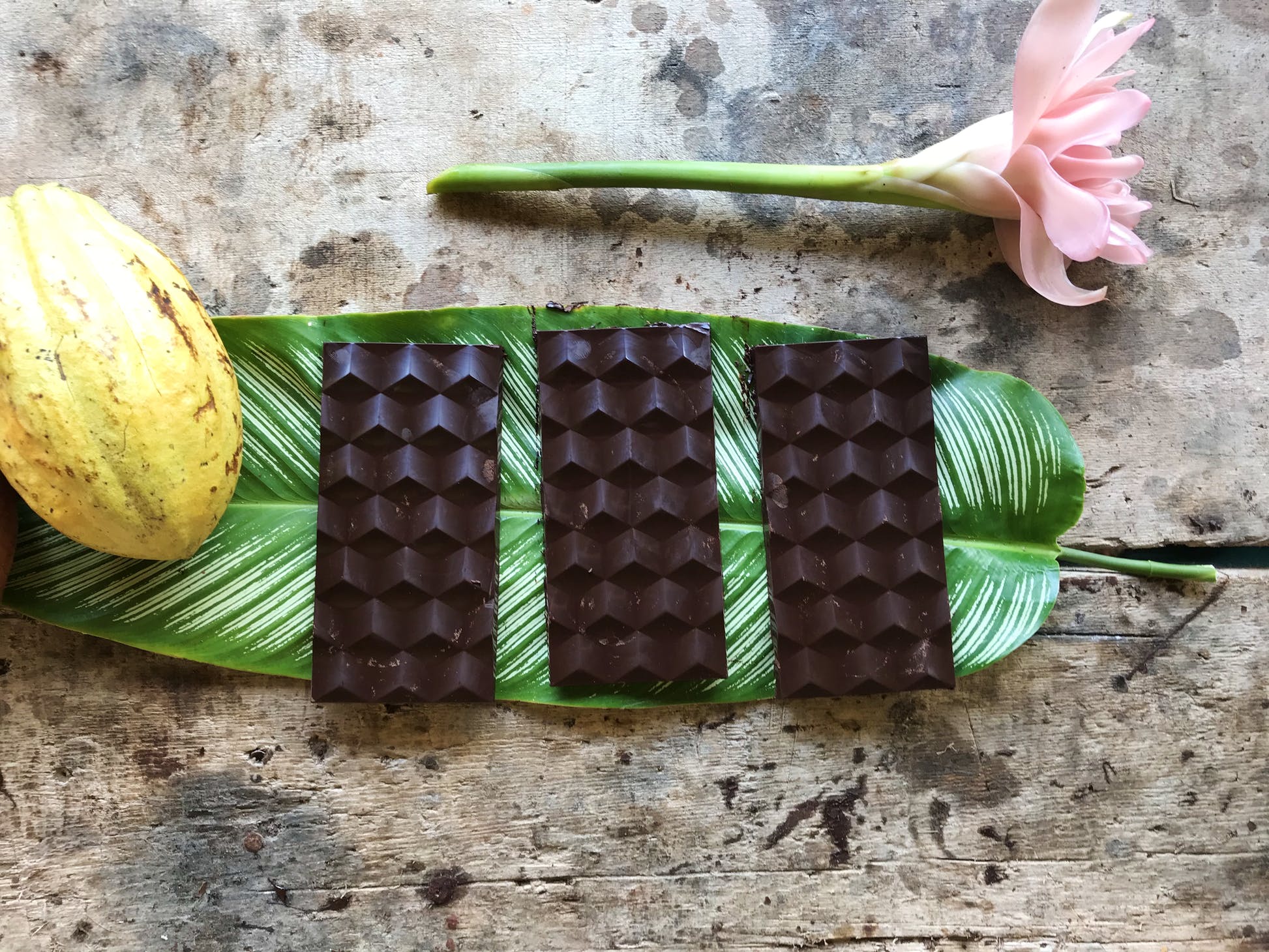 Chocolate, from Hershey's to organic, artisanal handmade bars, is a $103 billion global industry. It has a roasting process similar to coffee and flavor complexities like wine. No wonder chocolate is an international star.
Chocolate Industry Issues and Producer Solutions
As with any big deal, there are some big deal issues in the chocolate industry. There are also some solutions at work.
The issues within the chocolate and cacao industry are social, economic, and environmental. Child labor is rampant in some countries even as it is investigated and reported. Demand for chocolate is high and cacao productivity is low. This leads to deforestation in certain key areas of production. Not to be upstaged by the environment, gender discrimination is an issue on many farms. As with too many industries, women hold very few leadership roles within the industry.
Additionally, young people are moving to the cities in search of better working conditions and higher income. These migration trends are making cacao farming a dying career path.
Cacao Around the World
Cacao grows in remote, rural regions of the equatorial world. More than 5.5 million farmers, the majority of whom survive on less than $2 per day, produce the world's chocolate. Cacao production is still most often produced by hand. Despite this, approximately 4 million tons of cacao beans have been produced annually since 2010.
Seventy percent of global cacao production comes from West Africa. Côte d'Ivoire and Ghana are the largest producers. The remaining 30% of cacao comes from other hot and humid countries, like Brazil, Ecuador, and Costa Rica. Small farms with 5 hectares or less produce 90% of cacao.

While the majority of cacao farms are small and the majority of farmers are poor, the chocolate industry itself is highly concentrated. About eight traders and grinders control around three quarters of the global cacao trade.
Income disparity across the value chain is a continuing challenge. For instance, despite supplying the key ingredient in chocolate bars, cacao farmers in Cote d'Ivoire and Ghana earn only 3 to 6% of the chocolate bars' retail market value.
Collaboration, Partnership, and Future Visions
Cote d'Ivoire and Ghana are working to solve these disparities by setting a minimum Free on Board (FoB) export price. This initiative improves farm-gate prices, and ultimately farmer incomes. Floor prices in the two highest-producing countries will provide more certainty for farmers. Hopefully, this could be a game changer for the entire chocolate industry.
Since so much of the chocolate industry is dominated by a few big players, an industry-wide collaboration and cross-sector partnerships could create larege-scale change. And it could happen relatively quickly.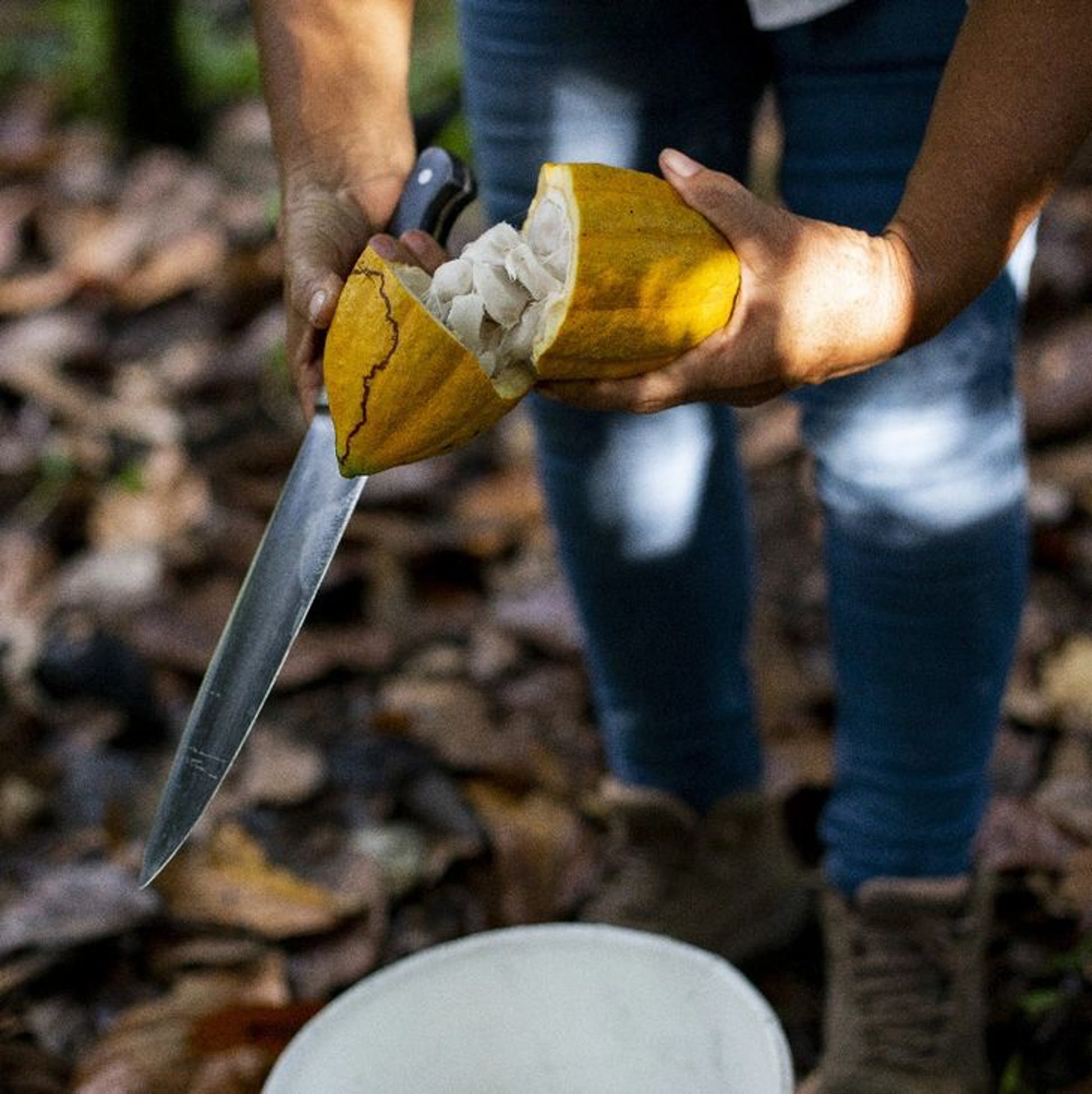 Even so, many smaller companies are the ones with biggest visions and intentional solutions built into their models.
Here are a few of our favorites:
In Panama, Quetzal Cacao has a deep and personal connection with cacao. The farm uses slow and natural methods without harmful inputs, focusing production on sustainability.
Quetzal Cacao has been cultivating the spirit of Mama Cacao since planting the first seedlings in 2011. They have established a mixed agroforestry project that now includes over 1,000 cacao trees. At Quetzal Cacao, they say that Mama Cacao chose them.
The farm advocates for developing relationships with farmers instead of trusting in third party certifications.
Cosmic Cacao is a lush, organic farm and cacao brand in the highlands of Cahabon Coban, Guatemala. They grow organic, heirloom cacao varieties and create artisanal cacao treasures from bean to bar.


Unlike many other cacao businesses that rely on outside producers, Cosmic Cacao oversees all aspects of cultivation, processing, and production. They provide cacao products that do justice to the vibrant communities and fertile rainforests of Guatemala.
Pachamama Qampac means "from Mother Earth to you" in Quechua (the language of the pre-Columbian people of South America). Based in Panama, this brand works with a clear intention to honor our planet for all that it provides.
In addition to their products, Pachamama Qampac offers nutrition counseling so customers can have a holistic experience that goes beyond purchasing goods.
Chocolate, one of the most beloved tastes in the world, is a huge and varied industry. There are some huge players and small players in the world of cacao. The ones in our network have built solutions and transparency into their growth and business models.
Learn how the coffee and cacao industries can inspire each other.
Check out the cacao Global Market Report here.
Find more helpful cacao industry statistics here.
---
Surely you haven't had your fill of chocolate yet! Don't worry–we have a lot more cacao and chocolate producers in our platform. Have a look around and find your favorites. (We won't judge if you want to try them all!)