Fair Trade Certification: Strengthening the Community
Fair trade certifications and practices change the way trade works through better prices, decent working conditions, and a fairer deal for farmers and workers in developing countries.
Everything You Need to Know about Trade Practices, Regulations, & Certification Programs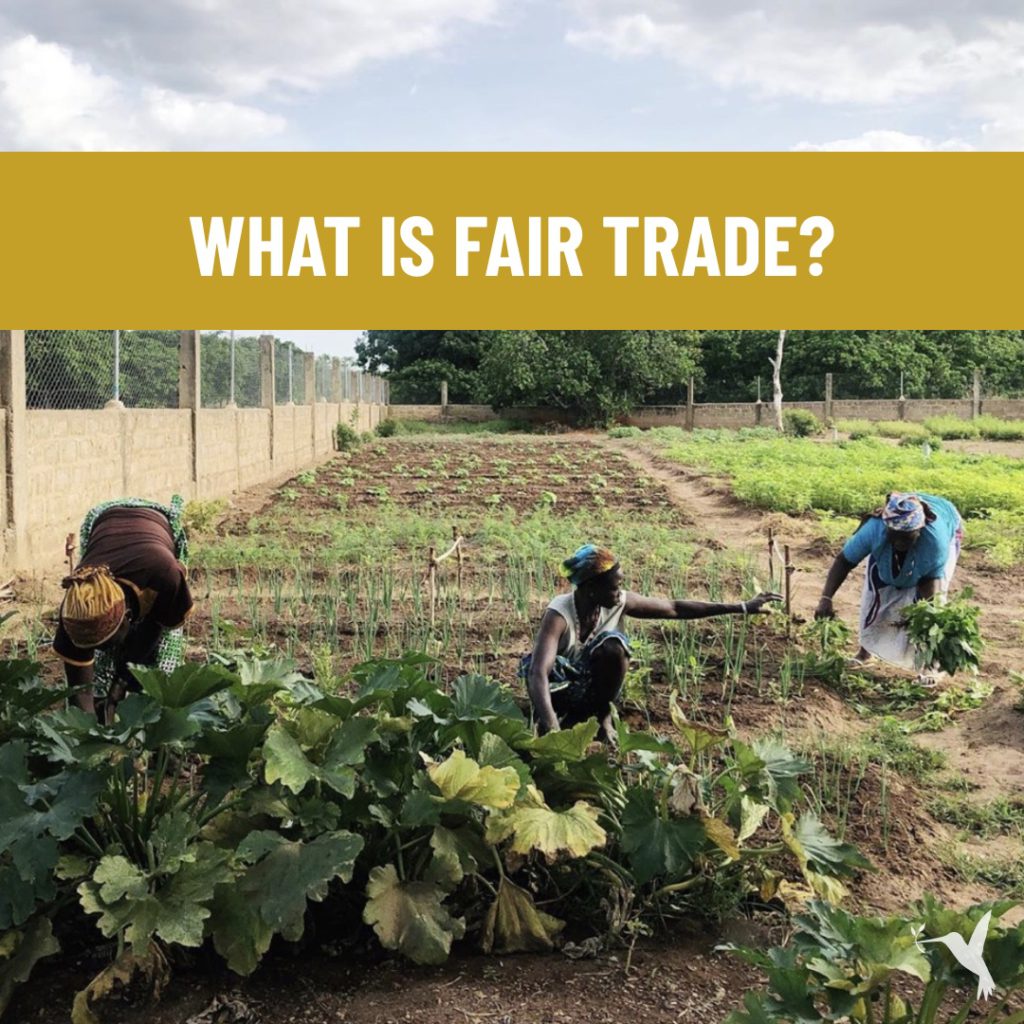 Fair trade is another certification and label to look for on the products you purchase. Many consumers began noticing the label on coffee products, but today many more products, food items and crafts wear the label. As with many labels and certifications, we often have a vague understanding of what fair trade means, without really knowing the details. So let's break it down.
Fair Trade: The Basics

What is Fair Trade? Who determines it? Are all fair trade certifications created equal?
Fair trade certifications and practices change the way global trade works through better prices, decent working conditions, and a fairer deal for farmers and workers in developing countries. This movement aims to create social and economic opportunities for marginalized farmers and craftspeople who are generally more vulnerable to oppression and exploitation.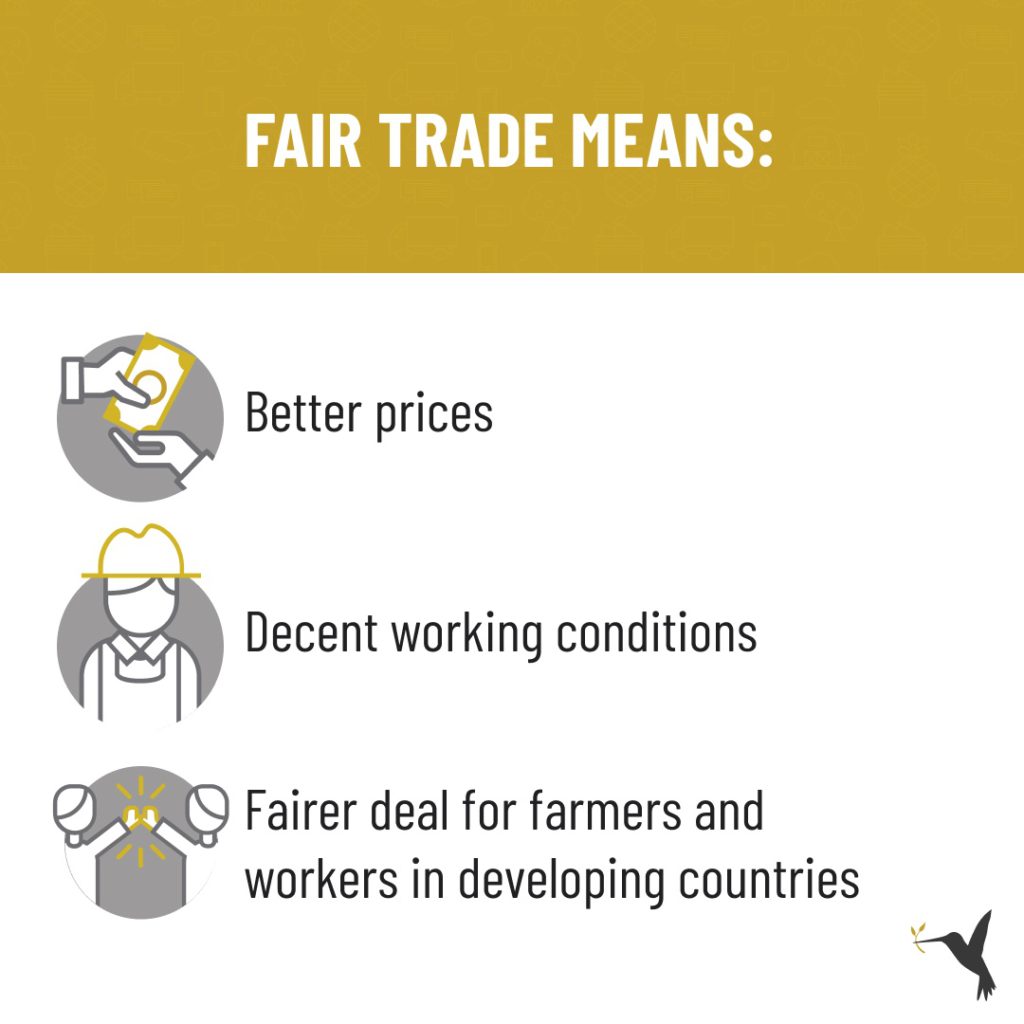 Fair trade is a strategy for poverty alleviation and sustainable development. It is a global movement made up of a diverse network of producers, companies, consumers, advocates, and organizations. By putting people and earth first, these stakeholders aim to create greater equity in supply chains within the international trading system.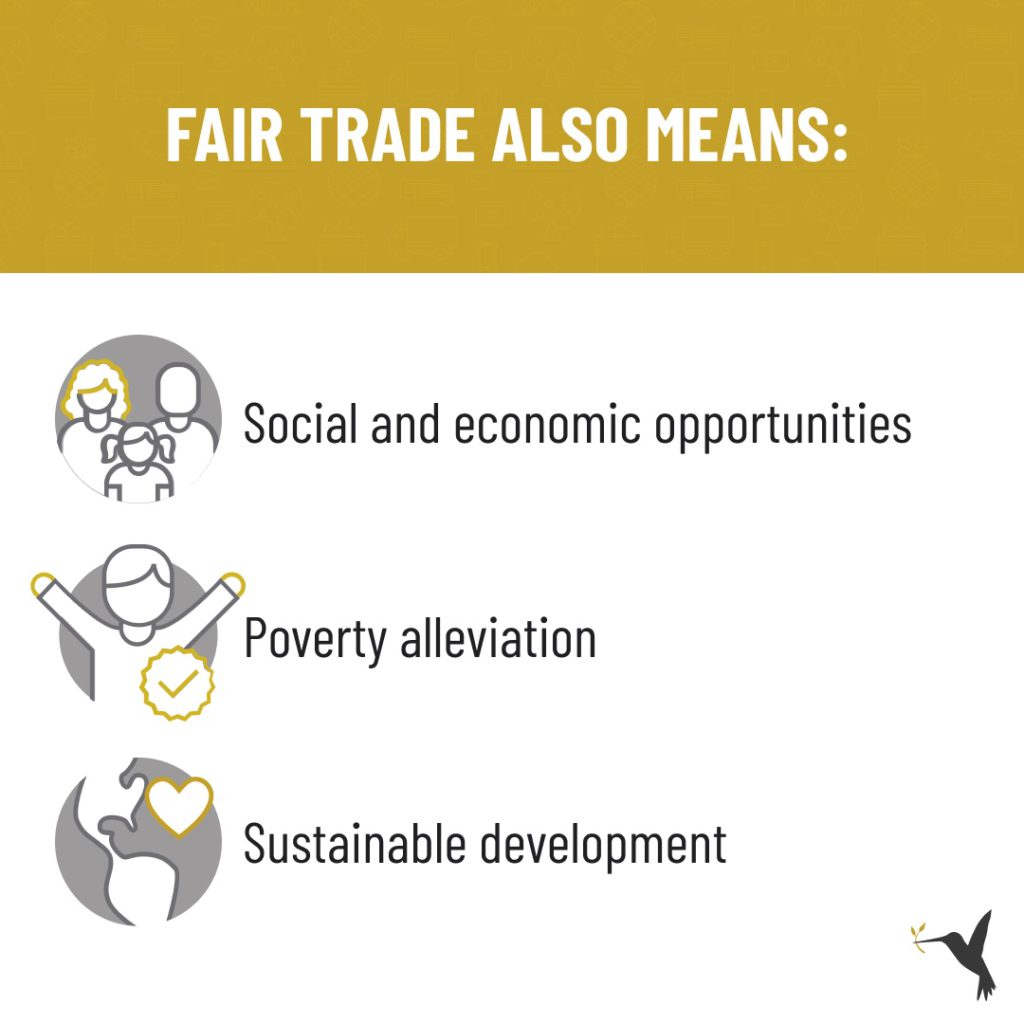 History
The concept and practice of fair trade as we know it today began in Europe in the 1960s. However, similar ideas emerged much earlier as a response to colonialism, neoliberalism, and slavery. For example, in Pennsylvania in 1827, a group of people started the Free Produce Movement as a means to combat the atrocity of slavery in the United States.
As the concept of fair trade gained popularity in Europe, fair trade labelling initiatives arose. There is not one universal fair trade certification, which is also why you will see "fair trade" written as one word and two words, and why there are a number of different logos, colors, and designs for those labels.
Fair Trade Today
Today over one million small-scale producers and workers are organized in as many as 3,000 grassroots organisations and their umbrella structures in over 70 countries in the Global South. In addition, fair trade labelling has made mainstream business more aware of its social and environmental responsibility.
Fair trade certifications empower both producers and consumers. Producers earn more and have more agency in the supply chain process, and consumers can create change through their everyday purchasing decisions. A product with a fair trade label means producers and businesses have met internationally agreed-upon standards that have been independently certified.
However, not all labels mean exactly the same thing.
Within the Producers Market network, we are happy to feature a number of producers with fair trade labels and certifications. Within our community, we currently have four fair trade certifications. As you browse through our network, you will see Fair For Life, Fairtrade Certified, Fair Trade Federation and fairtsa.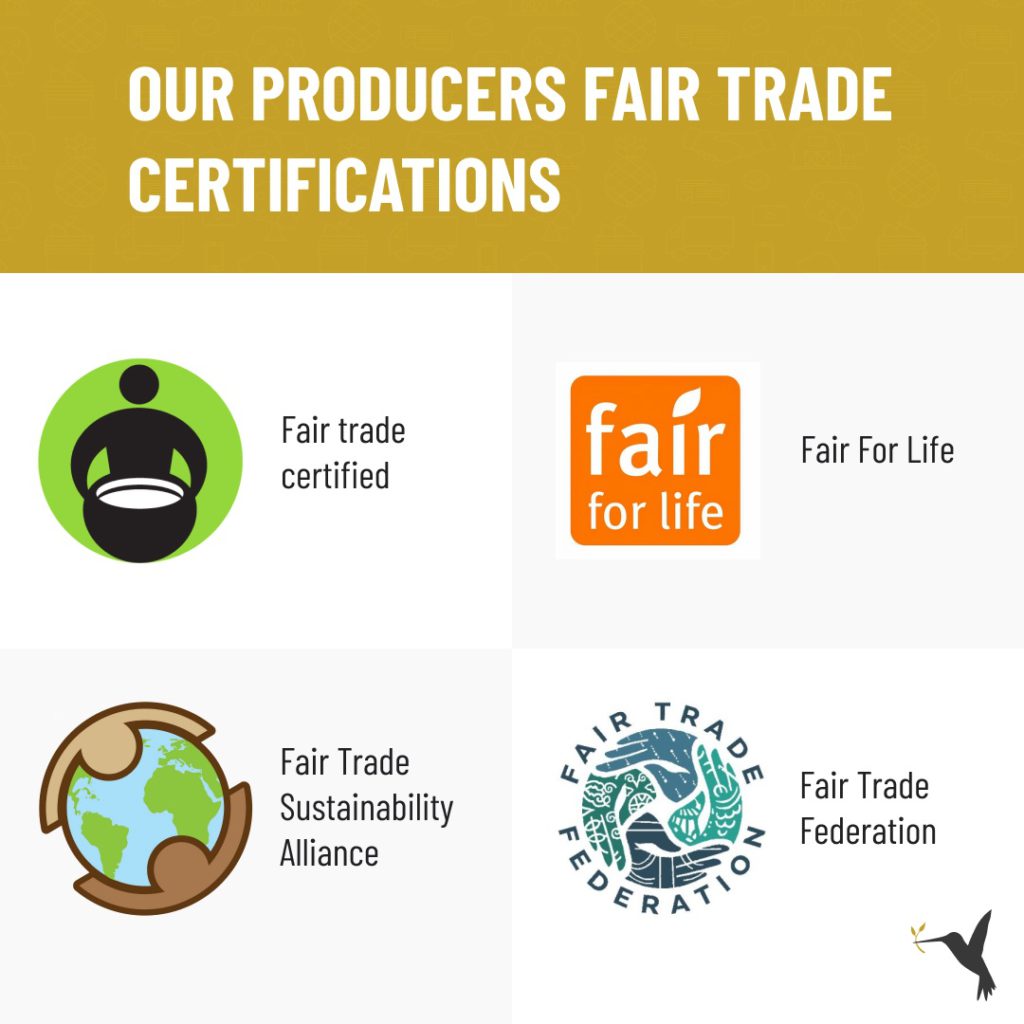 This is a non-profit organization based in the United States that connects products from 45 countries to consumers in the U.S. Their work is twofold. They implement fair trade practices and reinvest in community development funds. Their seal is widely recognized in the United States.
Fair for Life is an internationally-recognized third-party certification program with the ability to source Fair Trade ingredients from any country.
The Fair Trade Federation is a trade association of fair trade enterprises fully committed to equitable and sustainable trading partnerships. The federation sees trade as a force for positive change and aims to foster solidarity across a global community.
The Fair Trade Sustainability Alliance has similar vision and practices, and they also include a domestic focus, operating with the knowledge that a lot of exploitative labor practices continue in the so-called "developed" North, especially among immigrant laborers.
Producers Market is glad to feature the following fair trade certified producers, as well as many others, on our marketplace platform: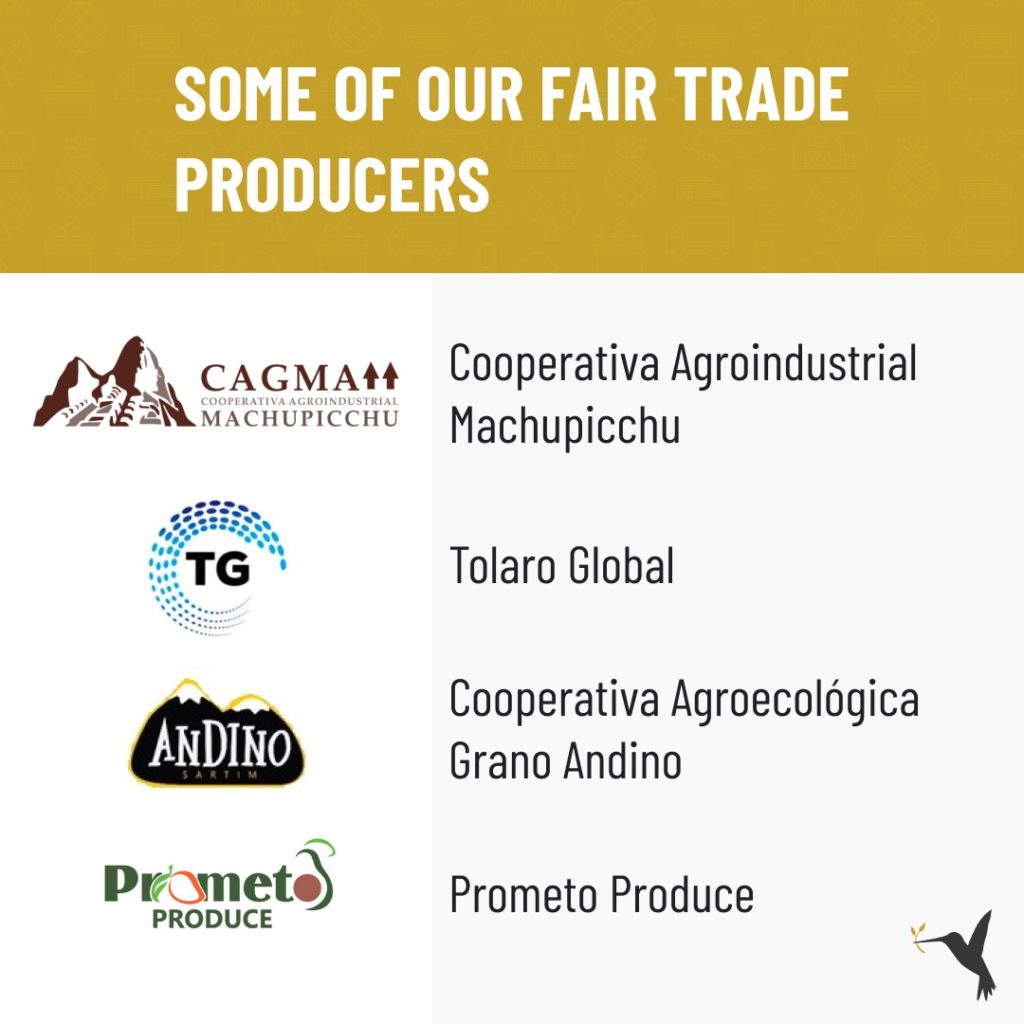 These are just a few of the many amazing companies and organizations with fair trade certifications in our network. As you browse through the organization profiles, be sure to notice which ones hold some kind of fair trade certification. And check for the labels and the logos on all your purchases when you're buying your groceries.
---
Peruse through our network and check for the different fair trade labels. Don't forget to look for the labels when you make purchases in person too!