Producer Spotlight: Jungle Project
With the vision of Jungle Project and the dedication of rural farmers, breadfruit will become more than just a tasty supercarb. It will become an all-around gamechanger.
Trees, Training and Trade for a Healthier Planet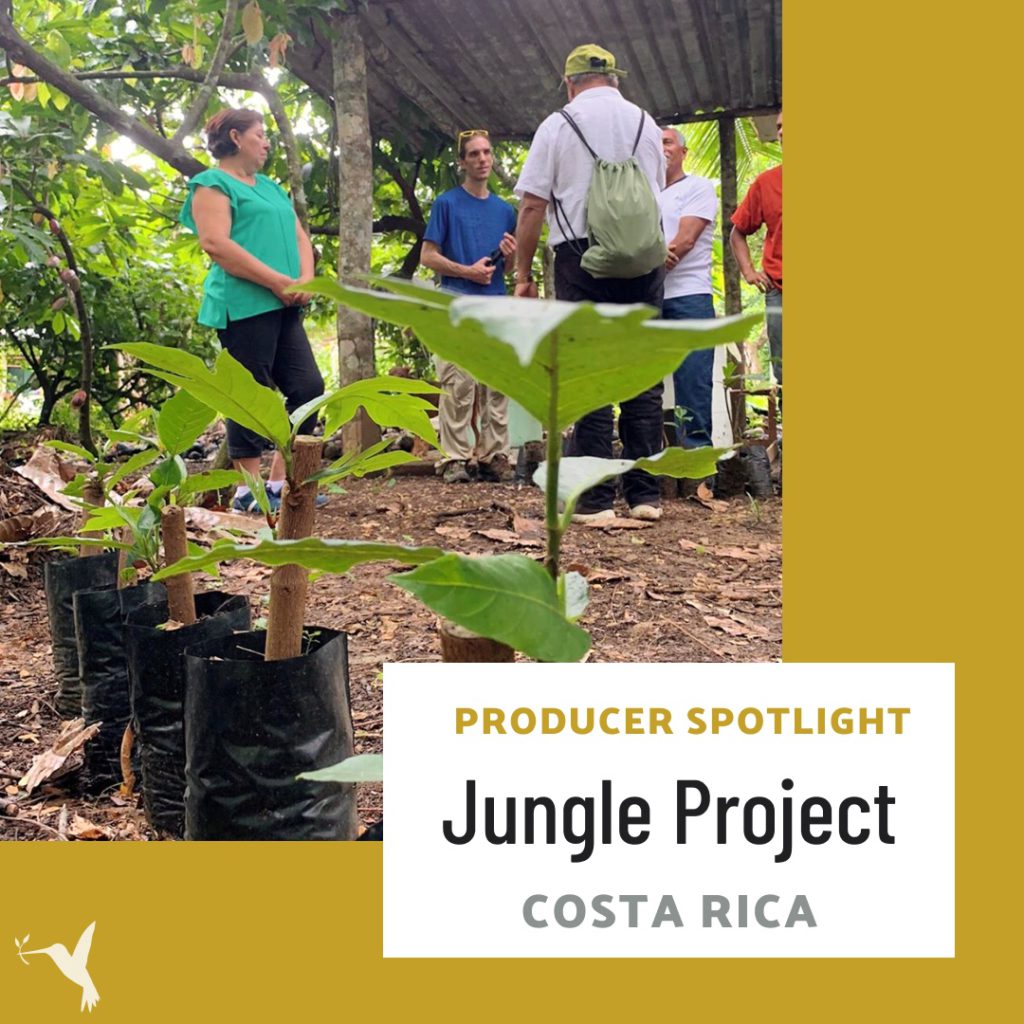 In beautiful and abundant Costa Rica, a trio of people came together with a vision to enhance community, nutrition, the environment and rural economic development with one special tree. The project would not only benefit Costa Rica, but could potentially be of service all across the tropics.
The Breadfruit, or Fruta de Pan in Costa Rican Spanish, is a nutrient-packed, complex supercarb that, with just a couple trees, can feed a family for more than 50 years. This tree originates in the South Pacific, but has migrated to become a staple across the tropics and the Caribbean. It is not yet a staple of the Costa Rican diet. Jungle Project aims to enrich the diet, the land and the communities of Costa Rica through breadfruit cultivation.
With the vision of Jungle Project and the dedication of rural farmers, breadfruit will become more than just a tasty supercarb. It will become an all-around gamechanger. Many farmers desire to make an impact on the world, but lack the knowledge and resources to do so. With this in mind, and a diverse array of skills and education to back up the vision, Paul Zink, Diana Chaves, and Gustavo Angulo joined forces and began traveling rural Caribbean Costa Rica looking to start an NGO that would provide training in regenerative agriculture to tropical farmers.
Research on the breadfruit tree and fruit shows that the cultivation of these trees in the tropics can help mitigate systemic hunger and malnutrition. The group met with farmers and began by asking if they would like to plant more breadfruit trees.
"Who is going to buy the fruit?"
This was the question they heard in return.
Who would buy a fruit that isn't a staple in their diet? Paul, Diana, and Gustavo set out to take something that looked good on paper and help it flourish across real-world communities and environments—to create value-added supply chains that support food sovereignty and community resilience in the face of climate change. No big deal.
How did they decide to tackle the mission? With Jungle Project, it's all about trees, training, and trade.
Trees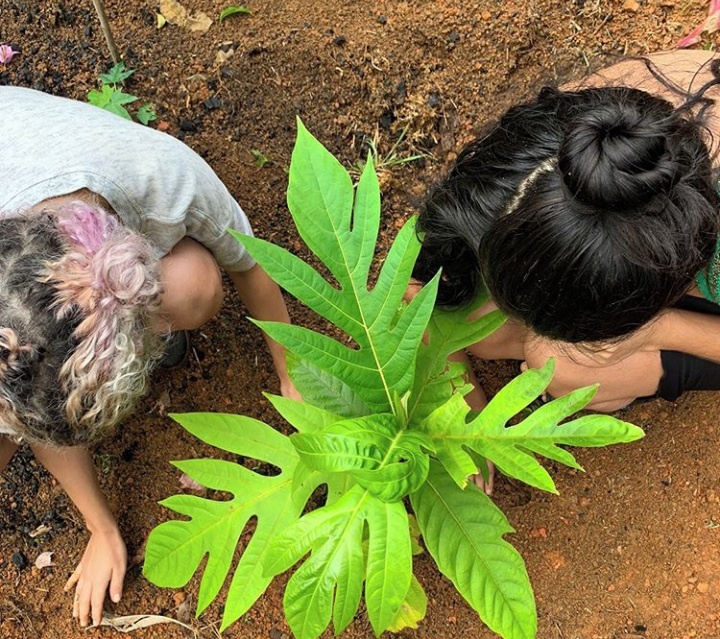 Jungle Project works with farmers to plant trees and create diverse food forests. While they haven't limited their project to only working with breadfruit, it is their focus due its amazing qualities.
Breadfruit are fast-growing perennial trees that, once established, live long and remain highly productive. A single tree yields an average of 250 fruits per year and can feed a family for generations. They require far less labor, fertilizer, and pesticides than crops like rice and wheat, and they produce much more. Additionally, the implementation of agroforestry systems improves the quality of soil and watersheds, reduces carbon, and provides food and shelter to pollinators and seed dispersers. Planting trees ultimately leads to healthier rural and global communities, all while strengthening climate change resilience. Win-win.
Training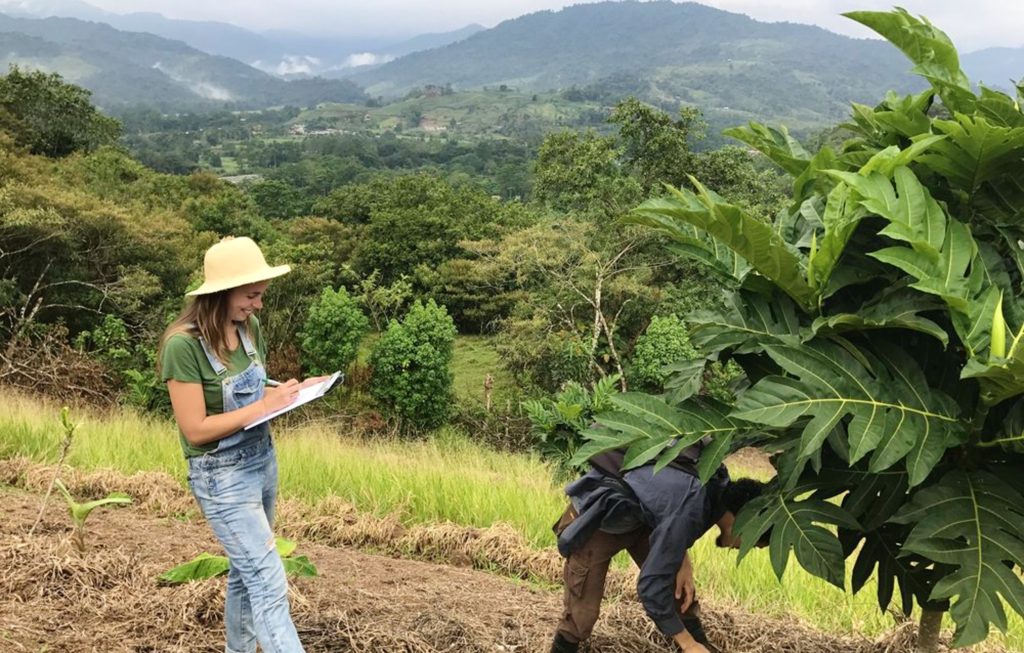 To create long-term benefits, Jungle Project provides ongoing agroforestry training to small rural growers, working together with farmers to bring value to underutilized crops. Agroforestry is a holistic agricultural management system that integrates trees, shrubs, and edible perennial plants. Jungle Project provides information to farmers about organic fertilizer and pest control methods and offers support for the organic certification process. Keeping in mind that women are always more vulnerable economically, Jungle Project ensures that training is focused on women as well, teaching tools that transform the way women empower themselves to protect the land, all while creating spaces to preserve and share their cultural wisdom for generations to come.
Trade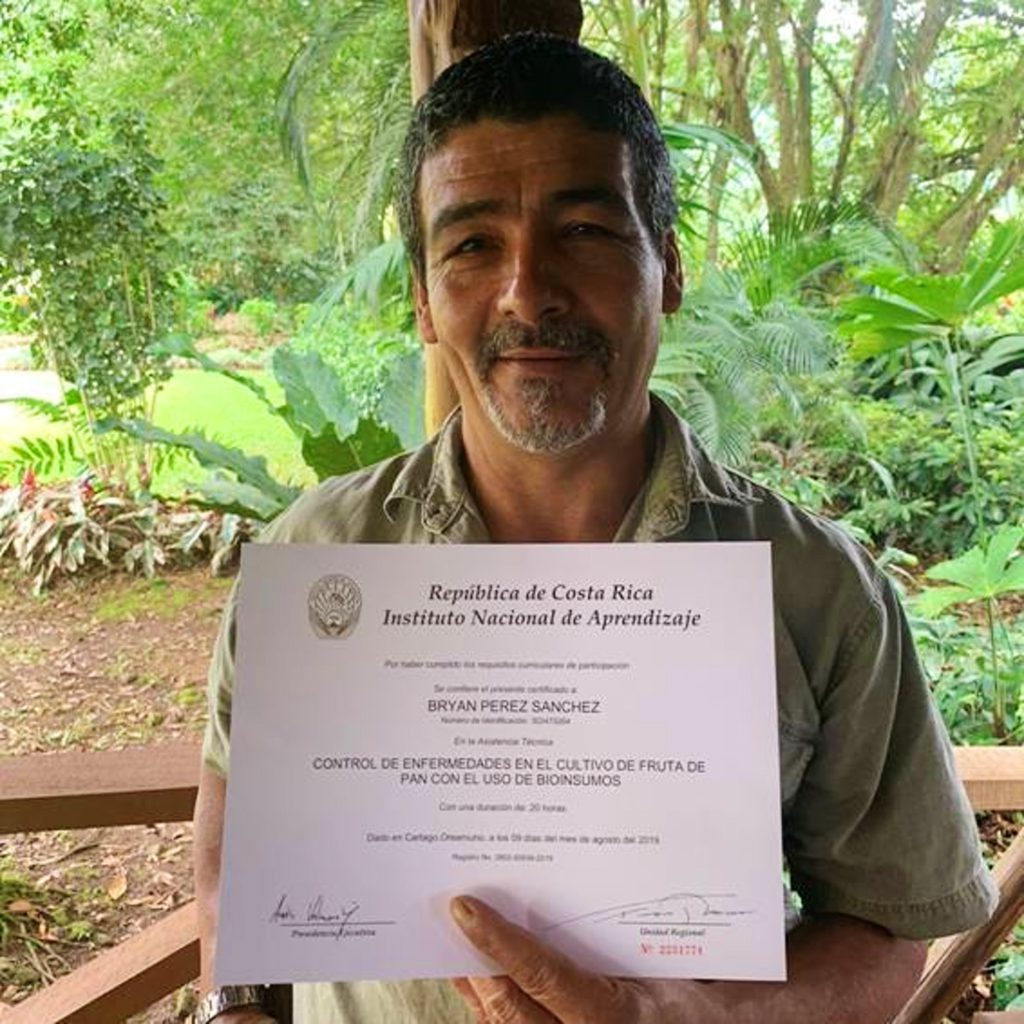 Jungle Project has created a supply chain from the ground up. Literally. The work they do is a full process, using the highest-quality methods and facilities possible. Not only do they plant the trees; they also support the growers and their communities with education and training. In addition, they seek market opportunities for the harvests and foster the development of products sourced from the farmers' forest gardens. One product is breadfruit flour, a nutritious gluten-free flour. With their investigation and innovation, Jungle Project is stimulating the market and adding value to what local growers produce.
By focusing on trees, training and trade, they are finding ways to heal and regenerate the communities they serve.
The Team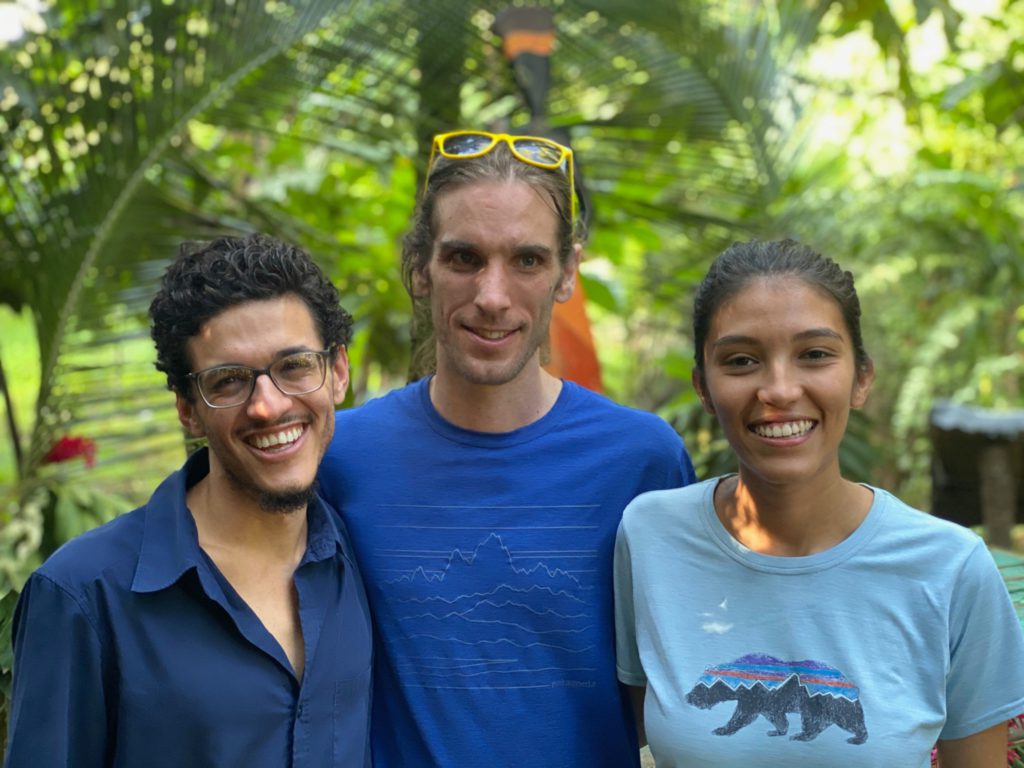 Diana Chaves brings knowledge and energy from many areas, including social architecture research, food technology, and community integration. She embraces collaboration and development and leads the company's operations, finance, and product R&D.
Paul Zinck graduated from Antioch College with degrees in Cultural and Interdisciplinary Studies and a passion for social and environmental justice. After working in the film industry in New York, he made his way to Costa Rica to pursue a career in agroforestry, acquiring over a decade of experience and a fascination with breadfruit. While working for Global Breadfruit, Paul collaborated on a project with EARTH University and joined forces with a senior student, Gustavo. The goal was to turn a backyard tree into a commercial product that would fend off harmful monocropping ventures focused on bananas and pineapples and incentivize holistic agroforestry methods.
Gustavo Angulo graduated from EARTH University in Costa Rica as an agronomy engineer. While collaborating with Paul, he became the first student to present agronomic research on breadfruit agroforestry plantations in the world. He basically wrote the book on breadfruit. He now leads the farmer training program and technical follow-up on all the trees planted, as well as technical research, product development, and quality control.
Together, the trio has built a model that is holistic, community-centered, gender-inclusive, and replicable. Their work is local, rural and community-based, but their vision is large and their work centers around four key Sustainable Development Goals from the UN:
Zero Hunger

Responsible Consumption and Production

Climate Action, and

Life on Land.
Many NGO startups identify and then address a problem. The work often begins as a bandaid, functioning to put out fires or address an urgent need. And often, after working towards meeting the need or fixing the problem for a time, many NGOs realize they need to address root causes.
No social or environmental problem is a simple fix, and most are complexly interwoven. Our communities are not separate from our health or environment or education.
Complex issues require innovative solutions, and Jungle Project is doing just that. By addressing the needs of local communities while keeping the wider world in mind, they are tackling individual and global health at the same time.
---
Ready for more?