Organic Sicilian Almonds by Expergreen
Expergreen produces dry farmed organic almonds in Sicily, Italy, a region where they naturally thrive, bees are happy, and farmers make a decent living.
The Thousand-Year History of Almond Cultivation in Noto, Sicily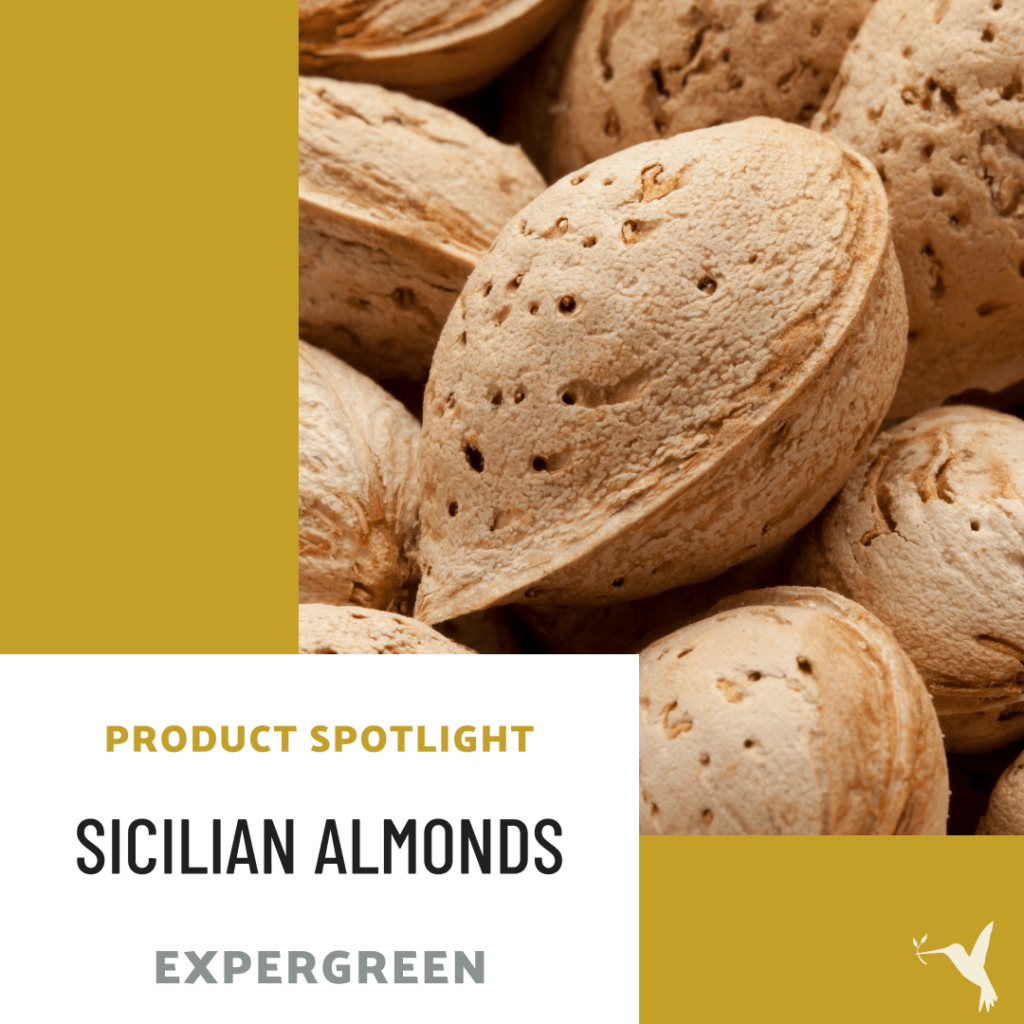 Almonds in Sicily
Legend has it that almonds arrived on the eastern coast of Sicily when the winds brought a Greek boat there, instead of its intended destination of Puglia, a region in the southeast of Italy. This boat was carrying almond trees, olive trees, and grapevines. According to legend, the year was 1,000 CE, and almond cultivation has been deeply rooted in the culture of the Noto region in Sicily ever since.
Unlike the neatly-manufactured rows of almonds one would see in California, the Sicilian almonds are an organic fixture in the dry landscape of Noto. They are cultivated as a "wild" crop that produces an abundant harvest without the use of irrigation, fertilizer, or pesticides.
The almond tree is well adapted to Noto in the same way that the apple tree is to Poland, or the coconut to the Philippines. It thrives with minimal care. In the hotels or agriturismos around rural Noto, it is commonplace to find pesto sauce made with almond nuts, fresh almond milk for breakfast, and traditional desserts featuring almond meal.
Expergreen Dry Farmed Almonds Production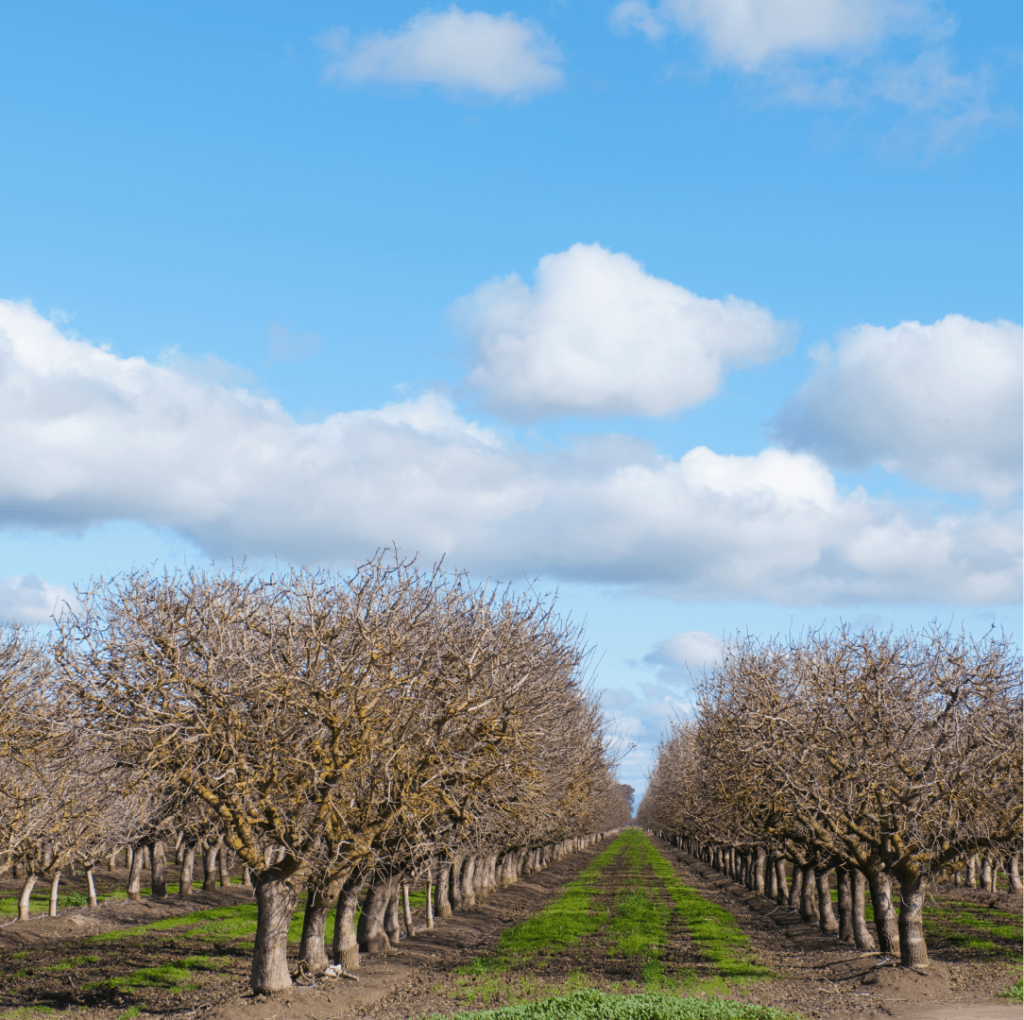 When I first learned about a group called Expergreen—an innovative producer group working to become the first intentional commercial grower of Sicilian almonds by using drip irrigation and progressive organic growing techniques—it immediately sparked my interest.
I am an almond lover, and must admit that I depend heavily on almonds in my diet! I often make my own almond milk, and for years I have regularly consumed almond butter, almond ice cream, and whole almonds. Almonds are a special nut, supplementing my mostly-vegan diet to keep me strong and nourished.
And so it caught my attention when I learned that the world's almond production is concentrated in California (an estimated 80%), and that almonds are a water-intensive crop. Having been a California resident for many years, I am acutely aware of the water shortages and droughts that have hit the Central Valley. Many farms have already lost their access to fresh water, and I imagine more almond farms will lose access as the government favors allocating water to residential use. Furthermore, after reading this article from the Guardian, which claims that pollinating the California almond farms is like "sending bees to war," I realized that my almond obsession could be coming at a major cost.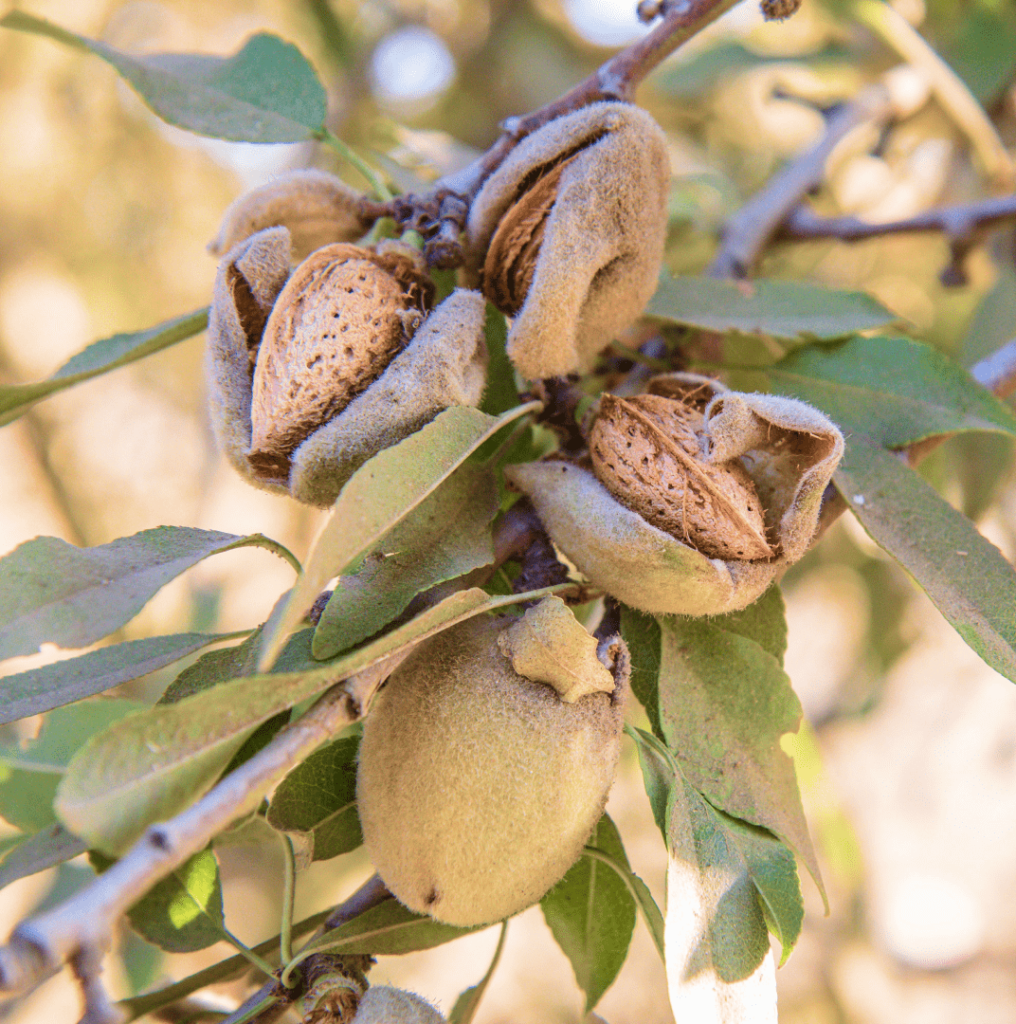 By sourcing almonds from a region where they naturally thrive, where bees are happy and healthy, and where farmers make a decent living from the cultivation and harvest of their almonds, I knew we had a great story at hand. Expergreen works as a leading aggregator of dry farmed organic almonds, as well as a grower of commercial organic almonds focusing on both traditional sweet varieties from Sicily and newer varieties from California such as the Shasta almond.
The first question I asked Expergreen COO Felice Amante was, "What about the water?" I was happy to learn that the water-efficient drip irrigation system minimized their farm's use of water, and that there is also a vast underground freshwater reserve that naturally replenishes. This model of traditional dry farming applied to commercial organic production has a promising future to serve the growing international demand for almonds that are ecologically friendly and sustainable.
Producers Market will begin wholesaling the Expergreen Sicilian Organic Almonds to the US market soon. Our team is excited to find a fully-aligned farmer, aggregator, packer, processor and exporter that shares the values of social welfare and ecological sustainability to which our team and our clients aspire.
Oh, and by the way, the Sicilian sweet almond varieties are incredibly tasty! Each variety has subtly unique characteristics, yet all of them share the rich almond flavor that I have grown to love.
---
Interested in Expergreen's almonds? We invite you to discover the rest of their story on our platform: