Sharing The Digital Campfire
When boiled down to their salt, social media and the concept of digital campfires are all variations of the same theme: human connection and relations.
A New Trend Transforming Global Value Chains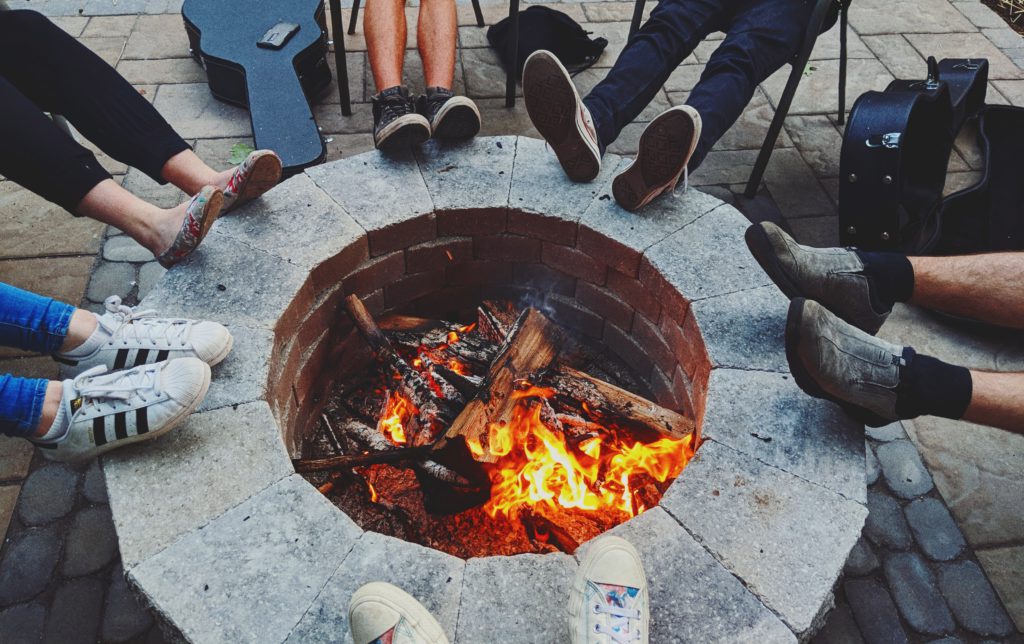 "If social media can feel like a crowded airport terminal where everyone is allowed, but no one feels particularly excited to be there—the digital campfire offers a more intimate oasis where smaller groups of people are excited to gather."

– Sara Wilson, "The Era of Anti-Social Social Media" Harvard Business Review
The creation of social media marks an impressive feat for humanity. Removing limitations in communication has brought forth an avalanche of positive and negative experiences familiar to us all.
At its best, social media is an instrument that eliminates distance between people, allowing them to share ideas, support and inspiration with an unprecedented reach. It has saved lives in ways unimaginable. At its worst, it can feel like a grueling echo chamber where misinformation, fear and anxiety spread like wildfire.
Naturally optimistic, I remind myself of the heart of this invention. Whether you've had negative or positive experiences, I encourage you to reflect on social media's core function:
The invention of Facebook speaks to the human need for interaction. Twitter and Instagram are clear expressions of our desire to exchange information and stay in the loop. Patreon lets us financially support independent work or individuals we admire, and there is also GoFundMe, which allows us to crowdfund at a broad scale for causes or projects we deem important.
When boiled down to their salt, Reddit, LinkedIn, YouTube, Tumblr, Discord, DeviantArt, Twitch, and the rest are all variations of the same theme: human connection and relations.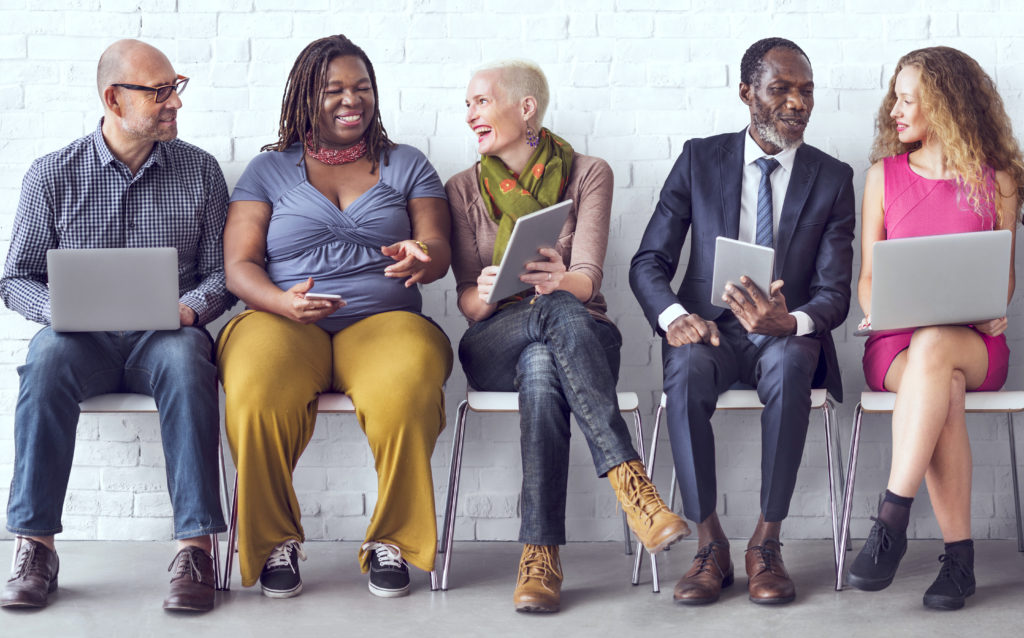 Social media has the power to bridge the gap that has persisted for centuries between consumers and producers.
This realization inspired me to study and connect with leaders in the tech and media industries to understand how to best use these platforms to empower farmers and consumers.
Gathering niche communities around a core theme, creating engaging content that details producers' stories, hosting webinars where users can interact directly with producers—we are still in the early phases of exploring how to properly adapt both the industry and the tools to complement each other, but the possibilities are thrilling.

I recently had an informative conversation with Sara Wilson, digital strategist and founder of SW Projects, who is dedicated to understanding how consumers interact using the toolkit of social media. Sara has built a brand around the term "Digital Campfire." Her article on the matter for the Harvard Business Review went viral, and she works to help small businesses leverage this concept for their success.


In the midst of a modern pandemic, the "digital campfire" is intrinsically understood and welcome.
This powerful term echoes back to tribal life, when humans would gather around the fire to share stories, values, dreams, and aspirations.
For many of us, various aspects of our day-to-day life have migrated online, and the digital space has transformed into our primary source of social connection.
Resource sharing, one-on-one conversations by the river, and artistic gatherings in the caves are all ancestral patterns of human connection—and powerful metaphors for what happens today in the digital space. There is one key difference… We've turned off our fires and picked up our smartphones.
And so, the digital campfire is born.
There are different types of digital campfire, and each creates a unique atmosphere for cultivating connections. With Sara's help, I have unpacked each one, explored how they are being leveraged by top brands and individuals, and theorized about how to use them to create connections between consumers and producers.
Let's dive into the digital campfire—and see how they can be optimized by and for stakeholders in the global agricultural industry:
Private Messaging Digital Campfires:

These are private or small-scale messaging groups. They are usually made up of, but not always limited to, real-life friends. These private messaging threads, instead of an open forum, nurture intimacy and can exist within traditional social media platforms. Facebook Messages and WhatsApp groups are examples of this type of Campfire.
How to Leverage: Some high-profile individuals have traded the Twitter town hall for Community. The new text-based platform helps corporations, celebrities, and fashion, beauty and lifestyle brands engage in direct conversations with their followers while avoiding "getting buried by social feeds and algorithms."
The opportunity for Producers: Small-scale messaging groups are the perfect place for producers to build close relationships with champion consumers who can become ambassadors to their product, thus creating a network effect. Producers can dive deeper into what makes their practice unique at the farm level and answer questions to build trust.
Micro Community Digital Campfires:

These are curated or niche communities—interactive, private or semi-private forums where people gather to share passions or interests. They can also exist within traditional social media platforms. Facebook groups, Slack rooms, YouTube Communities, Reddit forums, Discord servers, and, to an extent, the "close friends" feature in Instagram stories are all examples of this kind of Campfire.
How to Leverage: Millennial darling, 'cool girl' beauty brand Glossier created a private Slack group exclusively for their best customers to talk meetups, discuss products, and share all things beauty-related. The brand credits their own Campfire with helping them create their hero product, "Milky Jelly Cleanser," after asking the group to describe their dream face wash and simply taking notes.
The opportunity for Producers: Through niche communities, consumers can learn about various producers that share similar values or interests. Here, producers can share unique offers with consumers and encourage them to migrate into more intimate campfires to deepen the connection.
A great example of this is coming from the music industry, with music coaches freely releasing their content on YouTube for anyone to watch. They then invite their viewers to support them on Patreon, where they'll receive access to exclusive content and information.
Shared Experience Digital Campfires:

These are open-ended, like-minded communities with shared interests, where users are inspired to share around a common theme or experience(s). Live-streaming platform Twitch is a fit for this campfire, but multiplayer mega video game—and de facto social media platform—

Fortnite

is perhaps the best example of it.
How To Leverage: Brands like Nike Air Jordan, Marvel, and the NFL have all collaborated with Fortnite by releasing skins (in-game stylized outfits), special modes, and other limited edition products in the game, inviting fans into their respective brands.
The opportunity for Producers: A great example is our @organic Instagram community, where consumers learn about producer activities, relevant news, tips and tricks, and just about anything else in the Organic realm. This is the top of the funnel and thus has looser content connected to a broad unifying theme.
The move away from broadcast-style platforms such as Twitter into more carefully-conceived Digital Campfires, is happening across all topics and interests. This shift marks an obvious opportunity to align to the best intentions behind these tools, share from the heart, and include everyone in the conversation.
These Digital Campfires have the power to connect us to the intimate processes of care and cultivation that happen at the farm level and appropriately highlight benevolent acts across the value chain. This connection empowers consumers to make better, heart-centered choices.
As I stated, I'm an optimist. I feel this evolution occurring in resonance with our desire for unity. If properly stewarded, these changes have the power to connect us all to the source of our food—and to the unnamed heroes behind it—uplifting and empowering all benevolent members of the global value chain.
---
I leave you with an open question: How would you like to connect with your Producer today?