Agripreneurs & the Digitalization of Small Farmers
It is quite exciting to picture the innovation that will occur on the ground when young people around the world are empowered with the tools to digitize trillions of dollars of transactions and seemingly infinite data. Agripreneurs can change the way farmers do business.
The Other Side of Capacity Building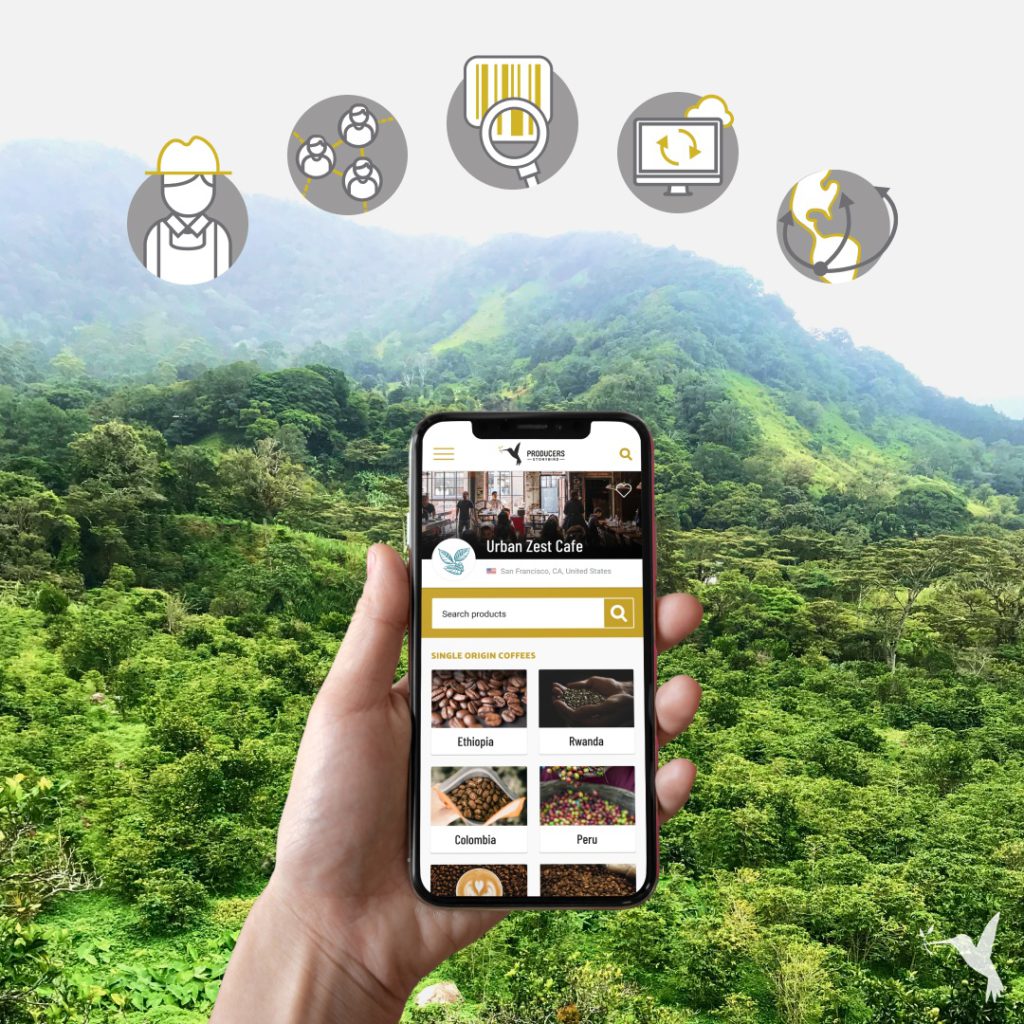 Over the decade, I have seen an explosion of small farmers and producers using digital communication tools. Platforms like WhatsApp are good ways to communicate with buyers, logistics providers, brokers, traders, input suppliers, and other key stakeholders. Globally, these tools are becoming indispensable to operating a farming business.
Even still, the small farmer agricultural value chain will be the last major industry to fully digitize. This industry represents hundreds of millions of farmers and trillions of dollars of transactions.
Communication tools have facilitated greater access to information on pricing and opened new channels for contracting services. With the ability to share photos, PDFs, and videos, and now the integration group phone calls, the world has opened up.
However, all of these tools are lumped together in platforms like WhatsApp. While highly functional, they do not maximize efficiencies or connect producers with tools that could dramatically assist their business operations. There are so many other systems and digital tools that have yet to reach the small farmer. Some of these include accounting systems, inventory management, negotiation tools, contract applications, and logistics suppliers.
Smartphones and WhatsApp have brought millions of small farmers in emerging markets across the globe seemingly within a 15-year period. The next jump is supporting them to become informed and efficient business people equipped with tools for data capture, organization, analysis, and application.
So, what is limiting this jump?
In my opinion, the biggest obstacle is capacity building. FAO defines capacity building as, "the process of unleashing, strengthening and maintaining the ability of people, organizations, and society as a whole to manage their affairs successfully."
Capacity building requires education, training, and electronic tools. It can often have diminishing returns, too. The training to use a tool, such as a farmer application or even WhatsApp, requires that a person first know how to read, be able to use technology, and have access to 3G or WiFi service.
I believe that the solution alongside capacity building comes with the Agripreneurs.
I've come across a variety of definitions of the Agripreneur. This one from Dr. Shuchi Mehra in the Extension Journal I find to be a good start:
The Agripreneurs are defined as those occupied on a part-time or full-time basis employed on a range of activities, which are primarily dependent on the farm and agriculture in the practice of cultivating the soil, growing crops and raising livestock as the main source of income. For the purpose of the study, the definition is also extended to agripreneur who are involved in value addition activities such as packaging, processing and distribution.
I would also include all activities around digitalization and all post-harvest marketing activities on the ground.
And this is where I focus the Agripreneurs conversation. For a farmer to access the proper resources to empower their operation, they require data input, quality control, connectivity to markets, and other facilitation procedures.
I believe this role is going to be filled by people in their twenties and thirties who are contracted to work in rural areas alongside nonprofit, government, and private sector initiatives. Together, they will support the well-being of small farmers through greater connectivity to markets and resources, in turn enabling them to increase prices, lower risk, and lower spoilage and waste.
Producers Market Envisions A Global Network of Agripreneurs.
We believe that this role will take on the following functions:
Forming a global network. On-the-ground Producers Market team members working in partnership with on-the-ground applications and groups already supporting Agripreneurs.

Registration of producers on Producers Market.

Validation

of registering producers' information.

Validation of organic and fair trade practices.

Random site visits to validate information.

Capacity building

to support farmers, cooperatives, aggregators, and other value chain stakeholders to use our Producers Market application.

Data inputting for transactions between buyers and sellers.

Overseeing

quality control and quality assurance

post-harvest.

Testing of output residues, etc.

Training

on the usage of hardware devices.

Participation in / management of WhatsApp groups

organizing buyer-seller transactions

and logistics for added-value processing.

Coordinating efforts with field agents on capacity building and checking on data accuracy across value chains.

Capture of photos, videos, interviews, and other engaging content.

Organizing

agritourism

visits and farm tours.
There Are Still Significant Gaps
As you can tell, the missing gaps are significant. We can't rely on farmers to take on these additional roles. This is something young people can do. Its importance to value chains provides a natural margin to make this role a well-paid job in emerging market communities.
It is exciting to imagine the potential innovation when young people around the world are empowered with the tools to digitize trillions of dollars of transactions and seemingly infinite data.
With the intention to make the technology and data work for the farmer's best interest, it ought to be a revolution. Agripreneurs can change the way farmers do business and gain supplier power over the traders, brokers, processors, and other downstream sales channels. Producers Market looks forward to working alongside them.
---
Sign up for our newsletter to follow our journey at Producers Market as we continue to work to make this vision a reality.