Volcanic Pistachio Pesto Vegan Cheese
From the volcanic soils of Etna in Bronte, Sicily, we share with you this light and easy pistachio pesto vegan cheese.
Bring a Unique Pistachio Culinary Experience to Your Table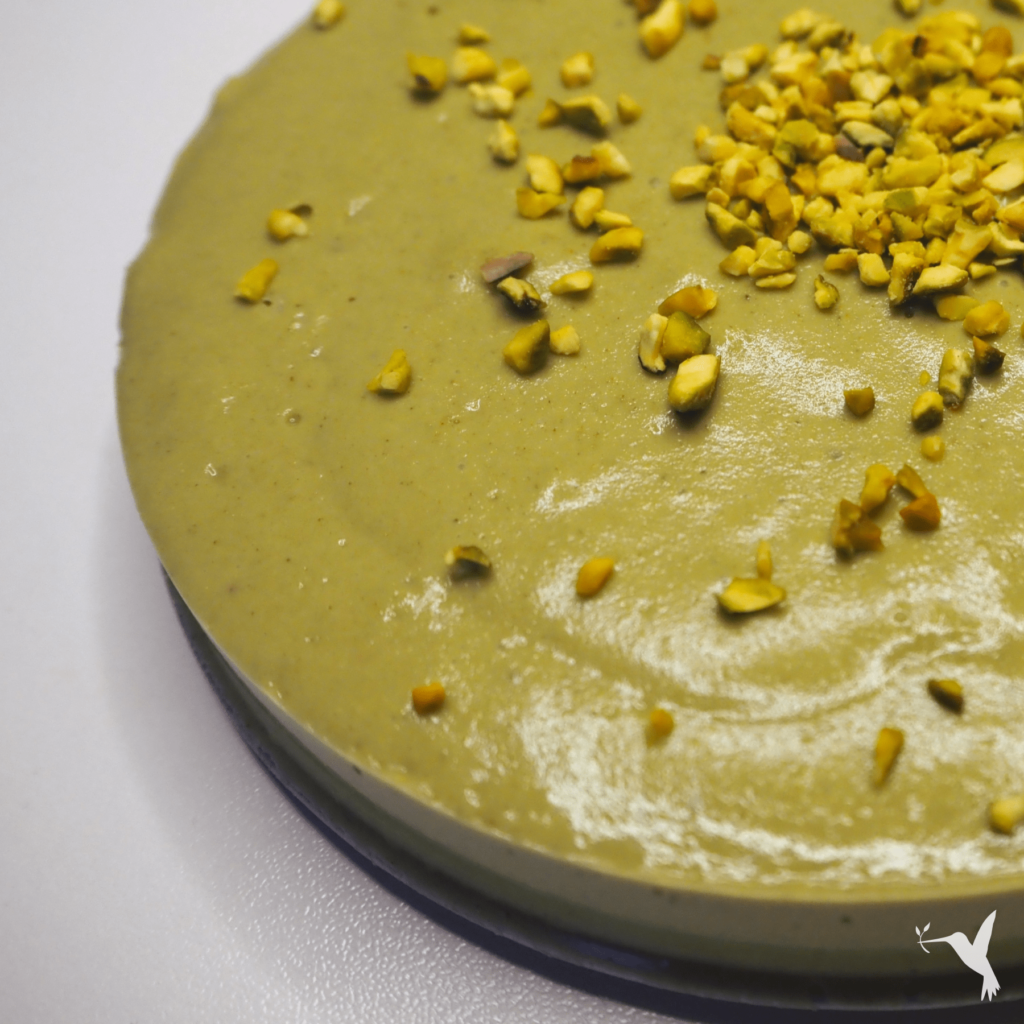 The team behind Producers Stories is crazy about food—especially food with a story to tell. We're passionate about bringing farm-to-table flavors into your home with recipes, product spotlights, and blogs highlighting our farmers' voices.
Pistachio paradise exists, and it is just as special as pistachios themselves! An amazing pistachio tasting experience in Bonte, Sicily, inspired us to create this recipe. In Sicily, where we were greeted by Laura Lupo, co-founder of BioBronte, who opened her farm, house and culinary talent to us, sharing the best of the pistachios that she and her family produce.
Our experience began with a visit to BioBronte's processing facility, followed by a tour of A Richiggia, their pistachio farm. We also got to see the different plantations that complement the pistachio cultivation in this special soil and microsystem alongside Etna volcano.
Last but not least, we enjoyed a tasting of BioBronte's whole pistachios and processed pistachio products to experience these special flavors for ourselves. From appetizers to desserts, Laura guided our tasting journey, sharing stories and nutritional facts about the pistachios and pistachio products like pastas, pastes, oil, dressings, pesto, and more.
We enjoyed this intimate and warm experience so much that we wanted to share the volcanic flavors with you. This special dish is made with BioBronte's Pistachios, and it reminded us of our pistachio paradise experience. We hope this recipe will have you feeling connected to the volcanic energy of Sicily and the many health benefits of pistachios from the comfort of your home!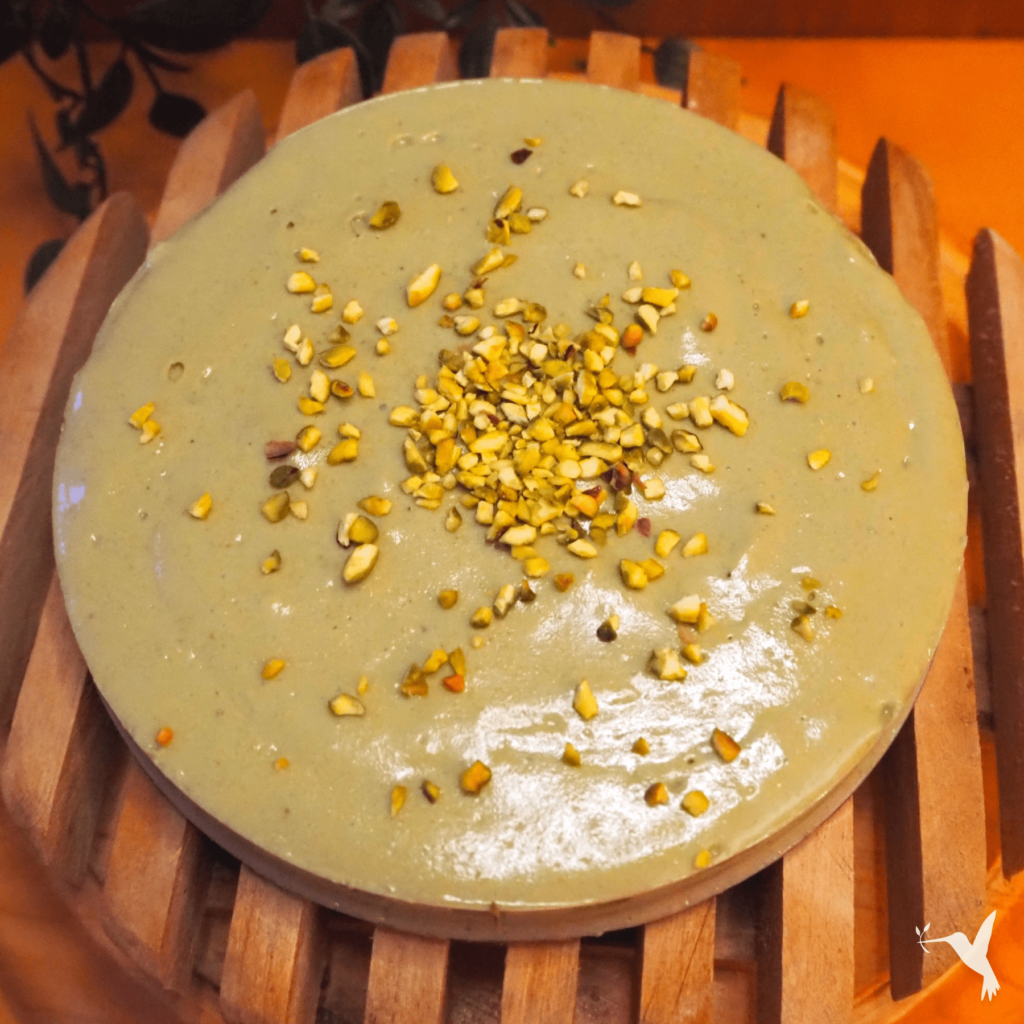 Ingredients
2 cloves of garlic

¼ onion

1 Tbsp balsamic vinegar

1 Tbsp apple cider vinegar

½ cup nutritional yeast

½ cup pistachio paste (soaked and blended BioBronte pistachios)

1 cup fresh basil leaves

1/2 cup Sindyanna of Galilee olive oil

1 ½ Tbsp agar agar powder

½ cup water

3 pinches Himalayan salt
Preparation
Start by adding to a blender or food processor the garlic, onion, balsamic vinegar, apple cider vinegar, nutritional yeast, pistachio paste, basil leaves, and olive oil. Blend until all ingredients are well mixed.

Next, boil ½ cup of water. Add agar agar powder, mix for a few seconds, and take off the heat.

Add the warm water with agar agar to the other ingredients in the blender and blend for 1 minute.

Quickly pour the mixture into a mold or dish, and let it cool in the fridge for at least 2 hours.

This vegan pistachio cheese can last up to 3 days stored in the fridge, but is so good that it will probably be gone in one day if you share with family or friends!
We hope you enjoy this plant-based pistachio pesto cheese and share this recipe with your loved ones.
---
Don't forget to check out BioBronte's producer profile on Producers Market to learn more about this organization and their amazing Pistachio products!