Producers Spotlight: Rythu Sadhikara Samstha
Zero Budget Natural Farming is a grassroots movement in India dedicated to caring for the land, people, and communities that produce our food.
Zero Budget Natural Farming & the Organization Turning Traditional Agriculture on its Head

Farmers produce the food we eat at every single meal, every single day. You can be certain that if you follow the value chain trail back to the beginning, you will find a farmer. You'll probably find many farmers. In India, you may find the process of Zero Budget Natural Farming.
What did you eat for breakfast this morning? Whatever your answer, you can thank a farmer for it.
"My grandfather used to say that once in your life you need a doctor, a lawyer, a policeman and a preacher, but every day, three times a day, you need a farmer."

– Brenda Schoepp
Rythu Sadhikara Samstha (RySS) is a non-profit dedicated to enhancing farmer and consumer welfare and conserving the environment. The government of Andhra Pradesh established the organization and the method of Zero Budget Natural Farming (ZBNF) to support small, marginalized farmers.
Zero Budget Natural Farming is a grassroots movement in India dedicated to caring for the land, people, and communities that produce food.
When farmers are fairly paid and when agricultural communities are cared for, the food on our plates reflects it. Over 60% of the world's population depends on agriculture for survival. Thus, a healthy society quite literally depends on a healthy agricultural system.
What is Zero Budget Natural Farming Exactly?
Dr. Subhash Palekar, nationally acclaimed agriculturalist, pioneered ZBNF as a holistic alternative to the current agricultural paradigm. Instead of high-cost chemical inputs, farmers use local, natural ingredients for inputs. These include cow dung, cow urine, jaggery, uncontaminated soil, pulse flour, and lime. Botanical extracts like neem, ginger, garlic, chili, and curd create adequate pest control solutions. These practices add humus content to the soil.
ZBNF is climate-change resilient and low-cost. It provides more nutritious, chemical-free food to the consumer. Additionally, it naturally improves soil fertility. Drawing on principles of agroecology, ZBNF takes an ecological approach toward agriculture. Broadly, the goal is to meet global food security and environmental conservation, while addressing the negative impacts of climate change.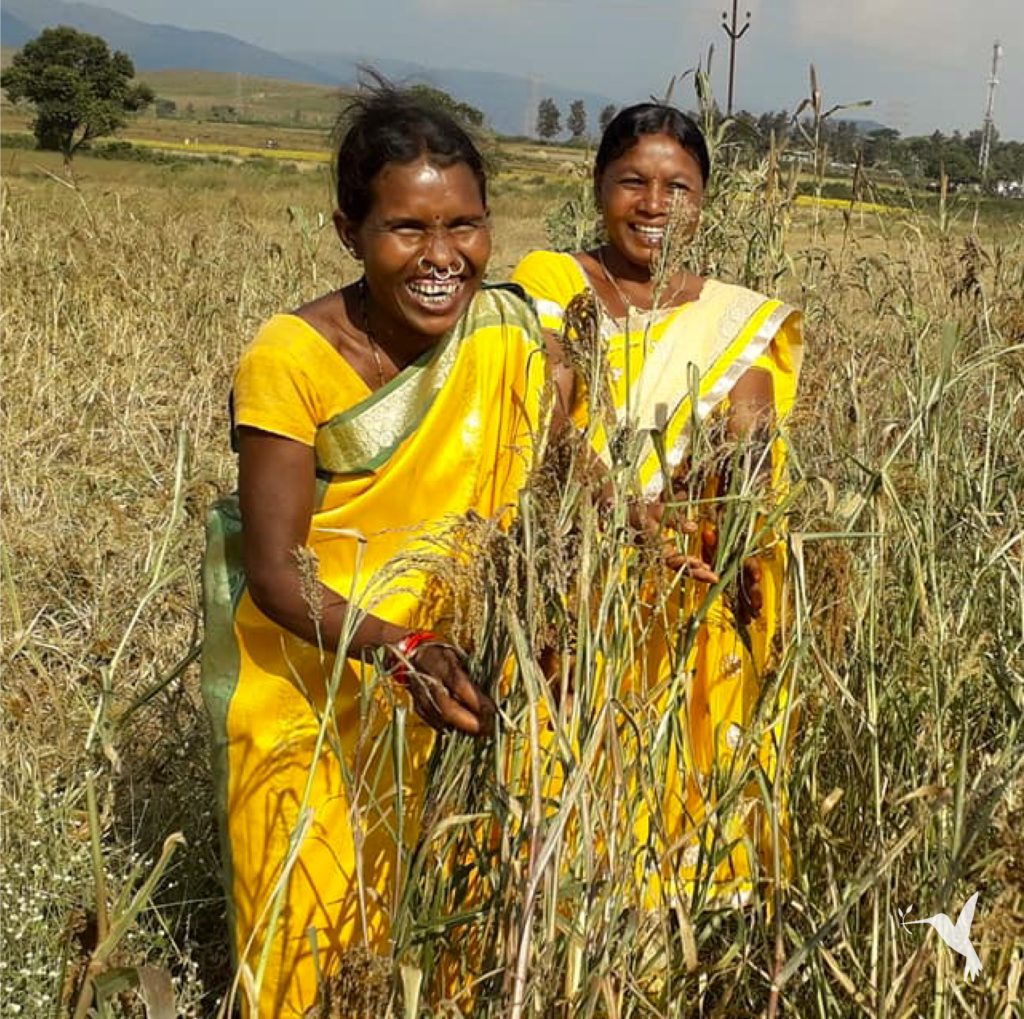 ZBNF's strength lies in its inclusive, farmer-centered approach. Farmers train and share knowledge with each other in a farmer-to-farmer strategy. Farmers who have experienced the transformational benefits of ZBNF in their own fields work to encourage and train more farmers to adopt these practices. Moreover, the program works intensively with women's empowerment groups increasing inclusivity. Women-led institutions and their federations have emerged as a focal point for the program regarding planning, implementing, monitoring, and learning. They are steering the sustainable agriculture movement through unique community-led initiatives.
RySS aims to reach 6 million farmers and convert 8 million hectares of their land in Andhra Pradesh into natural farming fields. It's no small goal, but the more farmers who become leaders, the faster it will spread!