Sawyer's Maple Syrup Product Review
Using the most innovative technology in the industry, Sawyer's Maple Farm has created an ambitious line of maple products ranging from maple syrup and maple sugar granules to maple granola, maple coffee, maple chipotle BBQ sauce, maple rub, and maple cotton candy.
Playing With Organic Maple Syrup from Maine: "The Way Syrup Oughta Be!"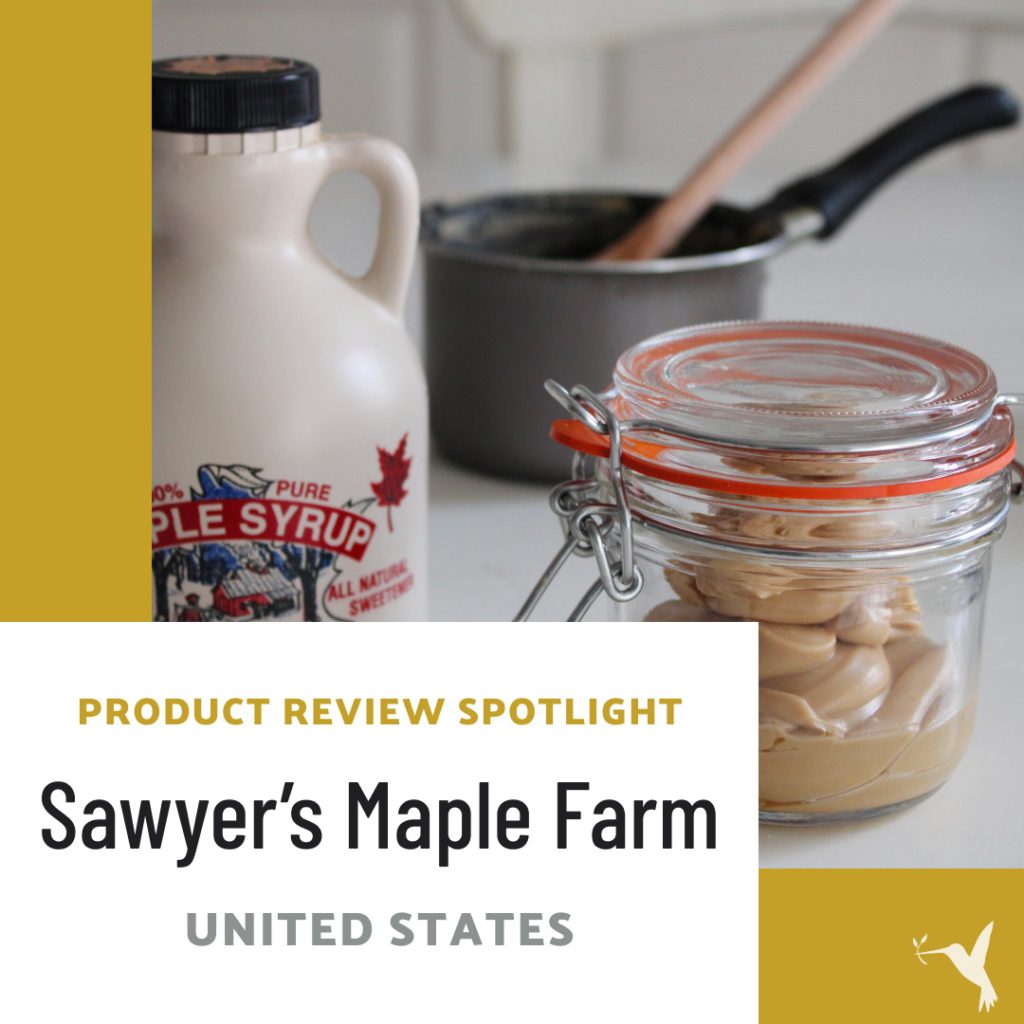 Sawyer's Maple Farm, based in Maine, has been making some of the highest quality organic maple syrup on the market for the last 11 years. Using the most innovative technology in the industry, they've created an ambitious line of maple products ranging from maple syrup and maple sugar granules (SMF's alternative to white granulated sugar) to maple granola, maple coffee, maple chipotle BBQ sauce, maple rub, maple cotton candy–and more.
If you want to learn more about the organization and its inspiring story, you can check out their Producer Spotlight. Today, however, we are going to share with you Sawyer's Maple syrup review, including some special maple recipes.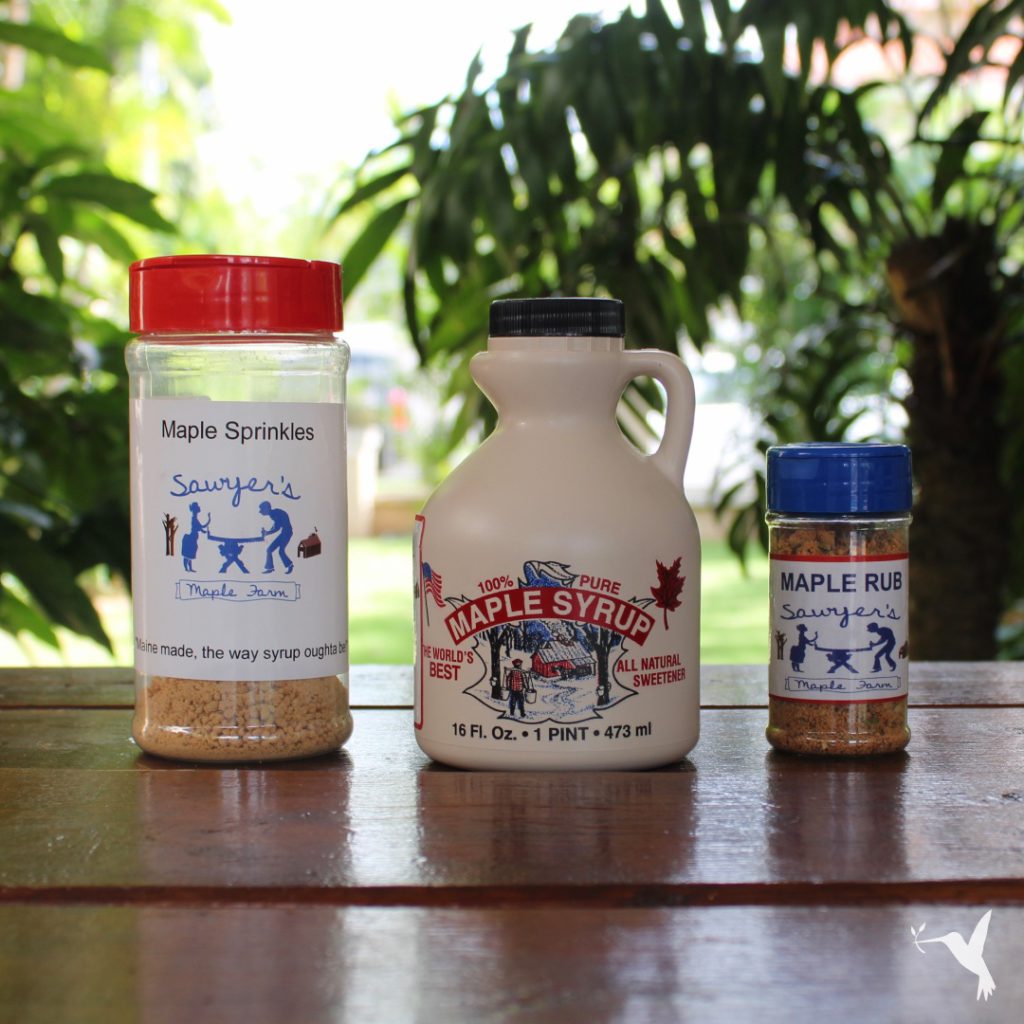 Having had the opportunity to play around with these products, I have some things to say, opinions to give, and tips to share!
Let's begin.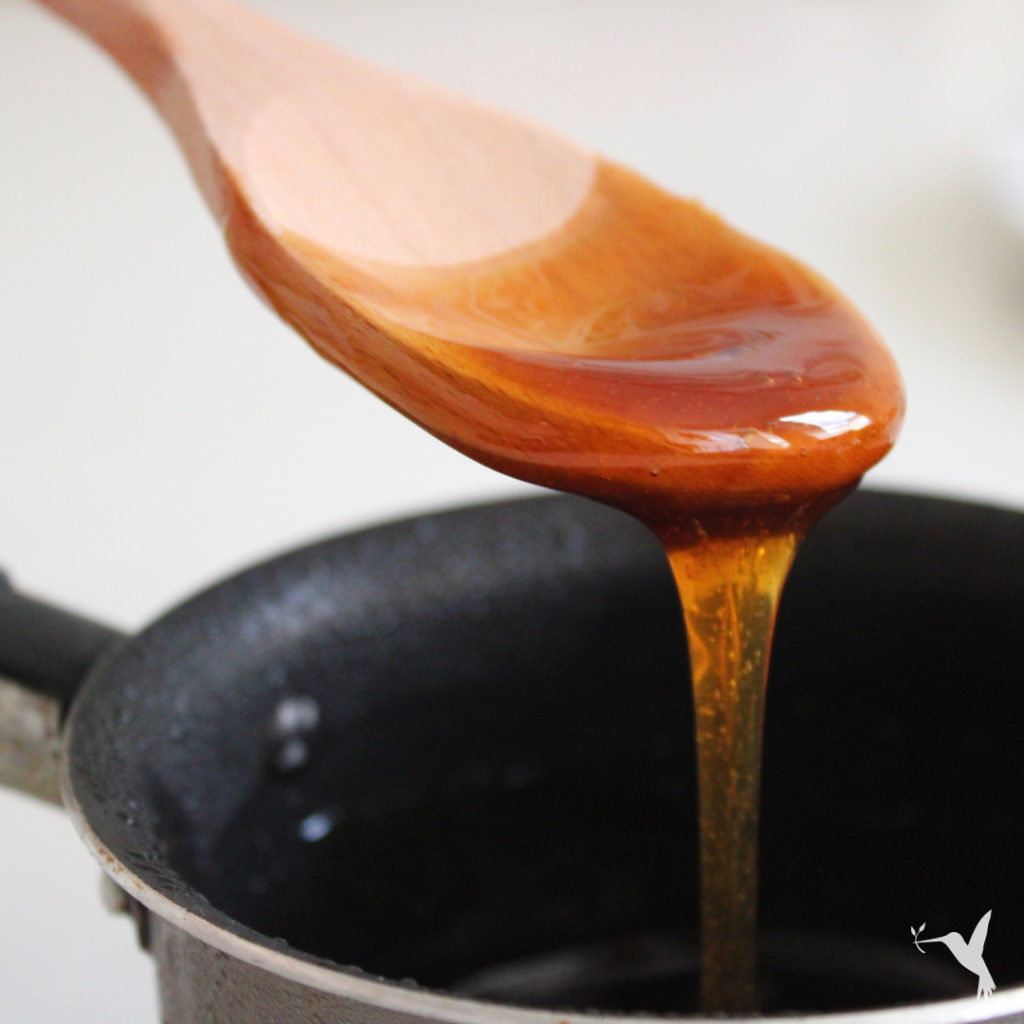 On principle, I had to try the syrup by itself first, with no distractions. It was delicious. Sweet, with a warm depth of flavor that I hadn't quite expected.
After breaking the ice, I got more creative and used Sawyer's organic maple syrup to enhance the browning of caramelized bananas cooked in a skillet. These I used as a topping for maple creamed french toast (more on this shortly), along with yogurt, homemade blueberry compote, chopped chocolate, and "maple sprinkles."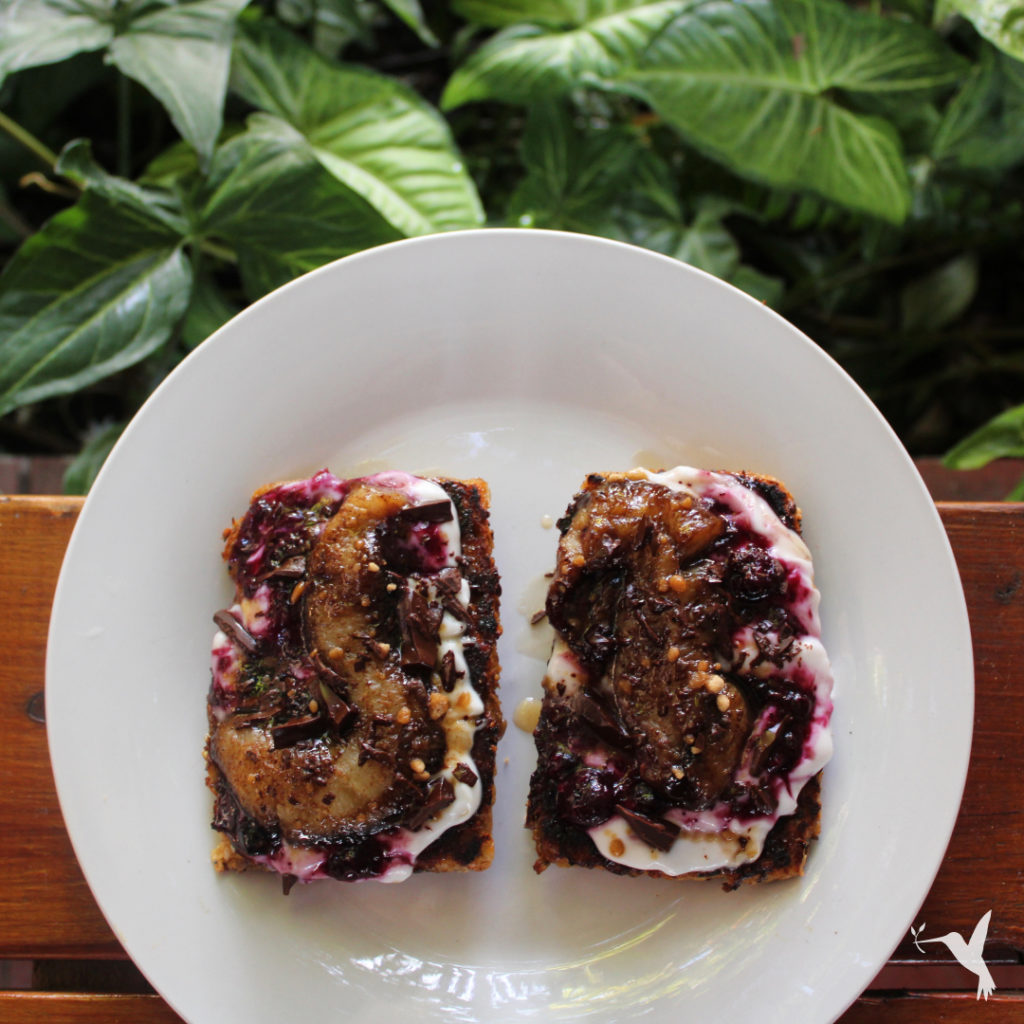 I had the most fun going the experimental route, trying my hand at making maple butter (also known as maple cream). SMF also includes maple cream in their product catalogue, but it is also easy to make at home by:
Boiling the maple syrup until it reaches a temperature of 112ºC. (Pro tip #1: Use a culinary thermometer, accuracy matters here.)

Letting it cool down over a bowl of ice, until the temperature drops back down to around 52ºC.

And finally—with a strong bicep and a lot of patience—stirring the stiff mixture for a few minutes, or until the syrup goes from dark amber and tacky (like molasses) to pale and smooth. I recommend you do this by hand; it's worth it.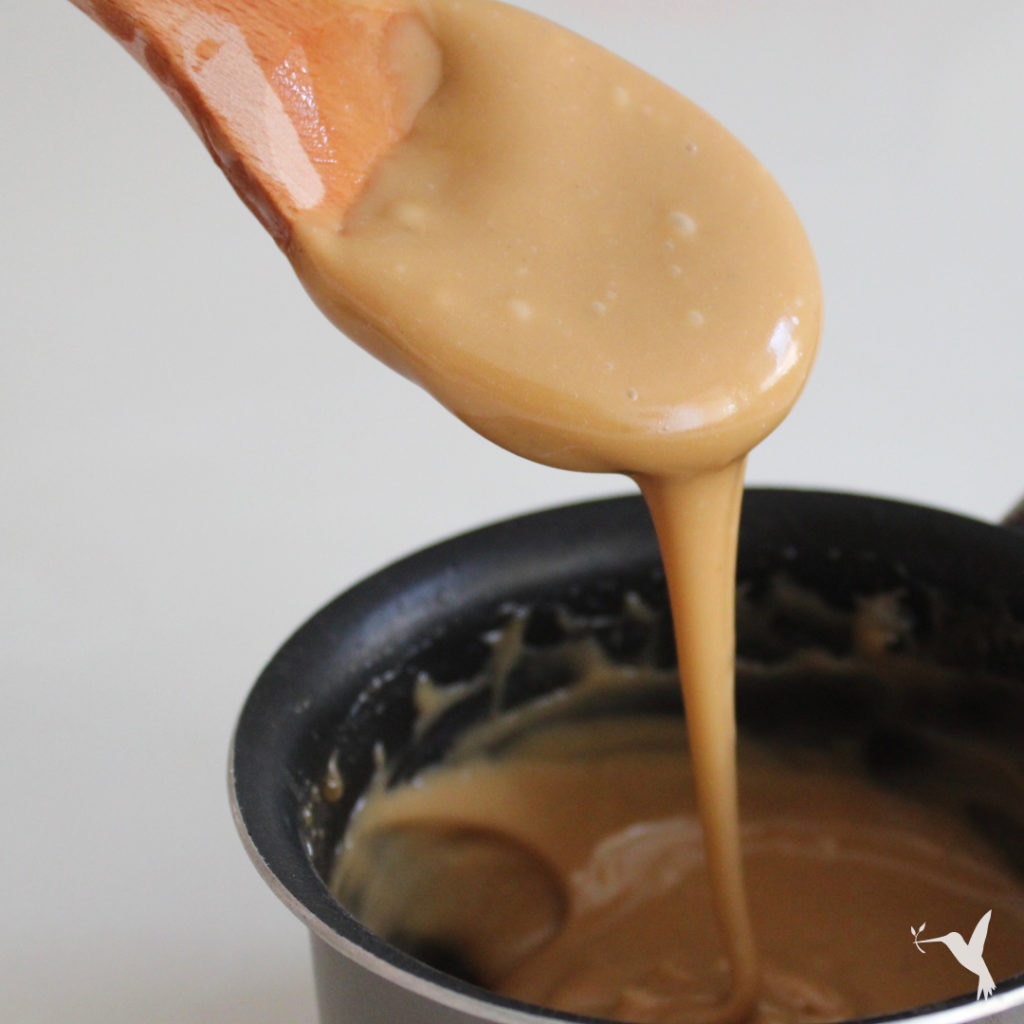 Pro tip #2: As soon as you've achieved the right texture, quickly pour the maple cream into a mason jar or recipient of your choice—before it firms up like butter.
The resulting texture is somewhere between cold, firm butter and anut butter. You can easily spread it over toast or fruit… or just eat it by the spoonful!
Pro tip #3: This maple cream is delicious spread on crisp apple slices.
I had a great experience with the organic maple syrup. I enjoyed it as it was over pancakes, cooked it into a caramel with bananas, and chilled and stirred it right back into "butter" for a multipurpose spread.
Conclusion: versatile, delicious and complex. The flavor intensifies in butter form.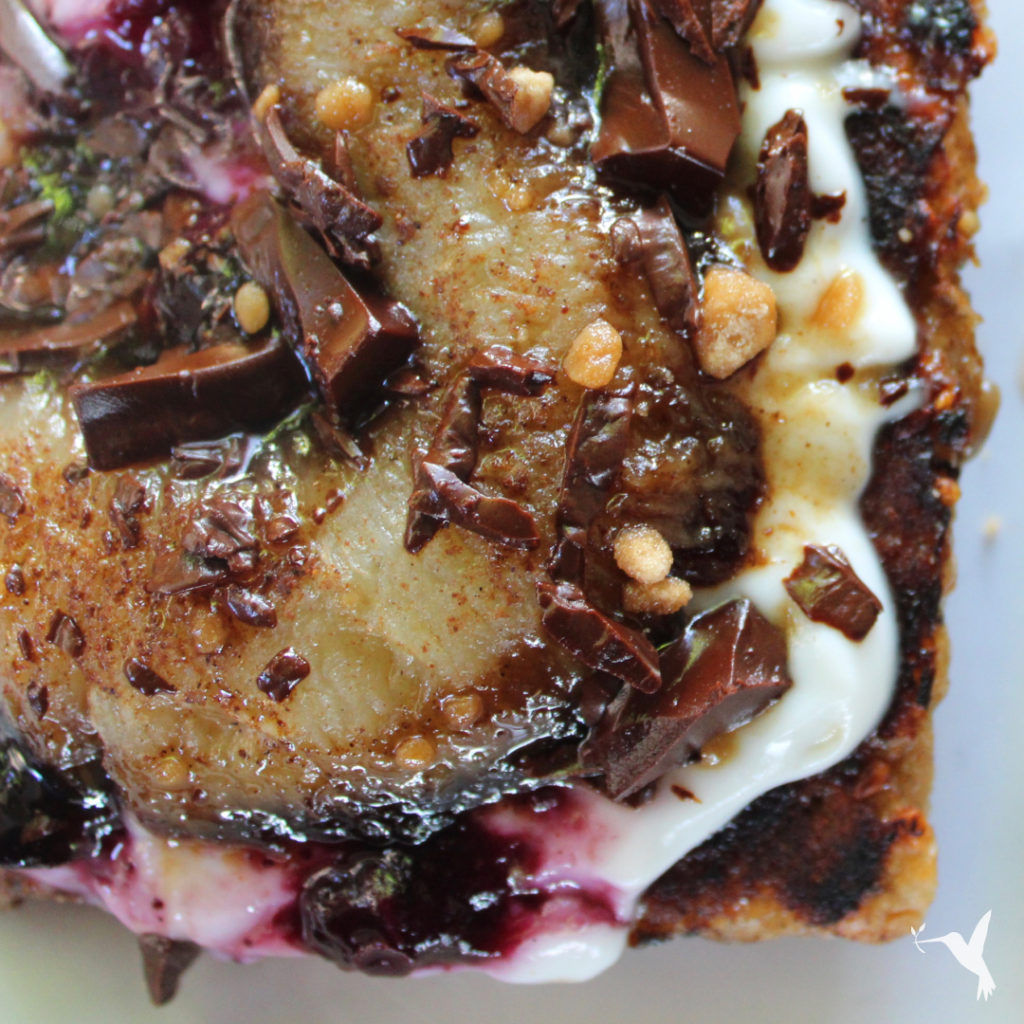 These were too good. The sprinkles are delicious pebble-like golden clusters of maple sugar. They dissolve like sugar when sprinkled into coffee, tea, or yogurt. They're great tossed in with some granola—or added to any dish you'd like to garnish or sweeten. They would work stupendously in cakes, cookies, or baked goods of any kind.
Conclusion: this is one of those products doomed to always run out way too quickly. Best way to sweeten coffee or tea.
Pro tip: Purchase two bags, in case it disappears faster than expected.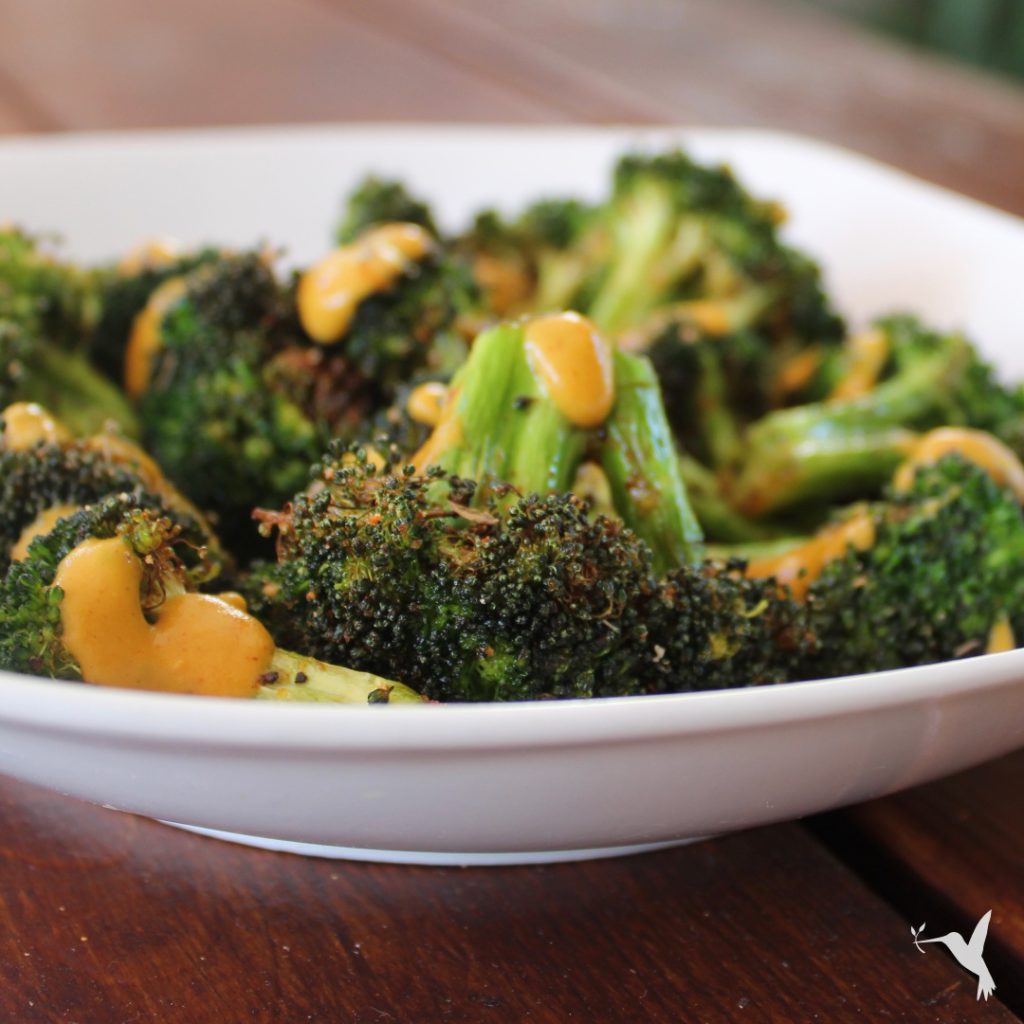 This rub is made out of just seven ingredients: maple sugar, black pepper, paprika, celery, garlic, onion, and chives. You can use it to season your favorite veggies, tofu, or meat as you please.
I added a pinch of salt, liberal amounts of cumin, a drizzle of olive oil, and a generous portion of the maple rub to season and roast broccoli. The result was a perfect sweet and savory dish, which I topped with an improvised maple-dijon mustard sauce.
The maple sugar in the rub browned and melted slightly—but deliciously—over the broccoli.
Conclusion: impressed and stunned that, considering maple syrup's nutritional value, it isn't used more often in these kinds of spice blends or rubs.
https://youtu.be/XWokJsQuQEI
The strongest conclusion I can draw from this Sawyer's Maple syrup review and experiment is that maple syrup is the perfect alternative to almost all other sweeteners that come to mind.
That, and Sawyer's Maple Farm did not come to make friends in the world of organic maple syrup and innovative maple products. They came to win.
---
Intrigued? Learn more about Sawyer's Maple Farm on their Producer Profile and their website.