Our Food System Is Broken & It's Time to Change It
The simple fact that the number of hungry people in the world is increasing while we waste tons food means the food system has serious flaws. 
Global Food Systems Are Broken
"Global food systems are broken – and billions of people are paying the price."
This is a recent tweet from UN Secretary General, Antonio Guterres last month.
The simple fact that the number of people suffering from hunger in the world continues to increase while a large percentage of food is wasted shows that our global food system has some serious flaws.
According to UN estimates, nearly a third of our world population, or 3 billion people, lack consistent access to nutritious dietary options while one third of the food we produce goes wasted. Almost 800 million people suffer from critical food insecurity.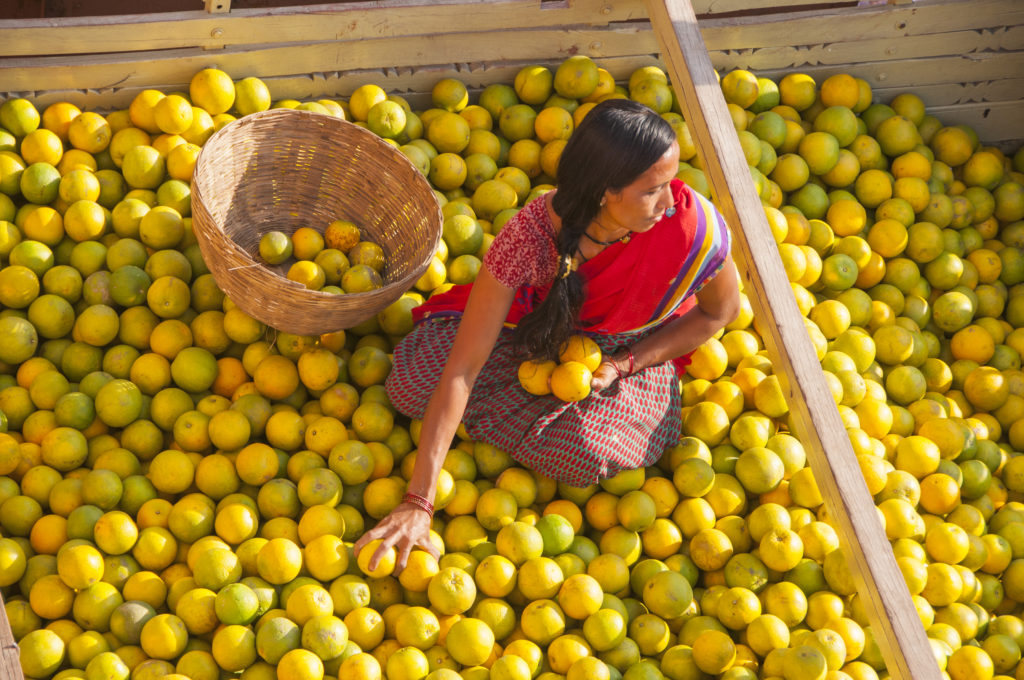 Our current food system fails farmers, consumers, and the environment. In the United States, for example, farmers receive less than 10 cents out of every dollar that consumers spend on produce while corporate supermarkets turn huge profits. Many farmers, especially small and minority farmers, struggle to turn a profit at all.
In the U.S., 30 million people experience food insecurity and often lack access to fresh, affordable produce. Yet fruit and vegetable farms exist in the majority of US counties, and up to 50% of all produce is wasted.
Our Current Model of Production Is Exploitative
Developing countries face additional challenges. Many of these places once were and still should be fertile and abundant. Every culture has at one point had its own food system and related cuisine. Colonization has created an environment of limited resources and debt burdens for these countries preventing them from investing fully in their current food systems which can and should produce nutritious food across the social spectrum.
In the United States, the food system evolved alongside the system of slavery, imbedding racist and exploitative practices into the fabric of production. While we did eventually officially abolish the system of slavery, exploitative labor practices continue, in the U.S. and around the world.
As difficult as farming is, and as exploitative as the system is, we are producing enough food to feed the world. So what is the problem?
This is where it becomes complicated. The problems–from supply chains to environmental destruction to imbalances of power–are widely varied and deeply interconnected.
Unsustainable food production, unsustainable packaging, and excessive consumption are contributing to the climate crisis, accounting for a third of all greenhouse gas (GHG) emissions, 70 percent of the world's freshwater usage, and driving biodiversity loss. So our current model of food production is not only grossly ineffective in feeding our human population, it is also incredibly damaging to our beautiful planet.
Fixing Our Broken Food System: What's Good for us is Good for the Planet
The solutions must be creative and holistic. They must reflect that what is good for our planet is also good for our health and longevity.
In his tweet, the UN Secretary General went on to say, "Today I urged the participants of the UN @FoodSystems Summit to accelerate action to ensure that every person has access to the safe and nutritious food they need & deserve."
What will this accelerated action look like? And will it expand beyond food access and security but to all people and communities having agency over their own food systems and production?
It is not enough for everyone to have food to eat. We must have a world where communities have the ability to produce culturally appropriate and nutritious crops and maintaining sovereignty over their food production.
Nearly 1 billion people in the world are officially employed in the agriculture sector.
However, the estimate is that around 2 billion people actually earn their livelihoods from agriculture. Many of those "unofficial" numbers are women who often labor without payment. While some large multinational corporations may wish to hold control and power in our global food systems, the reality is that billions of people depend on agriculture for their livelihoods and for their food.
In 2015, seven years before Guterres' recent tweet urging for action, the United Nations created the Sustainable Development Goals (SDGs) as part of The 2030 Agenda for Sustainable Development. While none of them specifically mention food systems or agriculture in the actual goal, many of them relate to each other and to food justice in general. For example, the goals of zero hunger, climate action, poverty alleviation, good health and wellbeing, gender equality, and responsible consumption and production are all connected to agriculture and food systems.
How are all these SDGs related to agriculture? Gender equality may just be the thread running through them all.
Food Sovereignty Must Include Gender Equality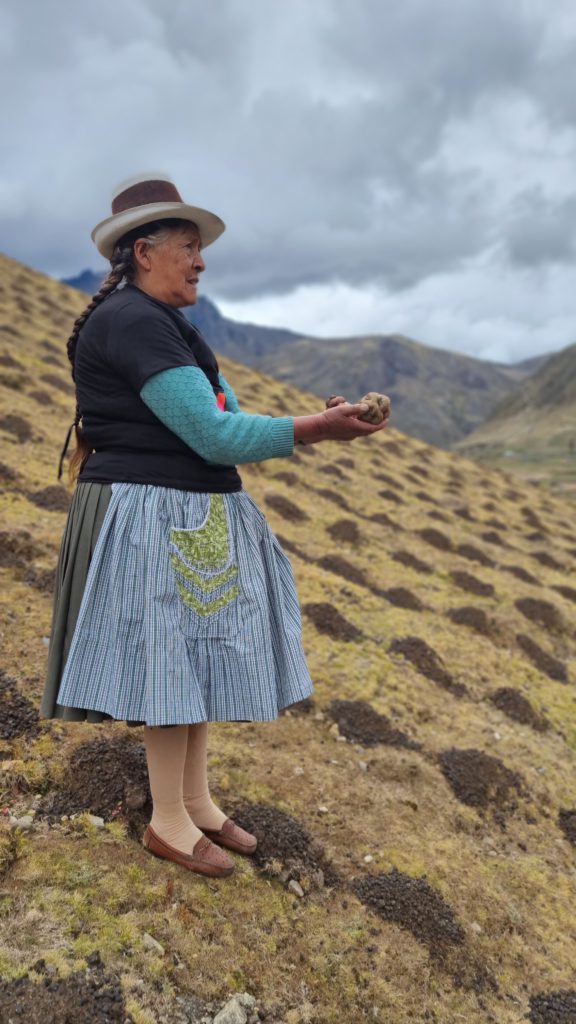 Did you know that women make up 43% of the global agricultural labor force but are often unpaid or underpaid and receive less credit, land, education, and resources compared to male agricultural workers? If women farmers had the same rights and access to agricultural resources as men, food production could increase by 20-30% and there could up to 150 million fewere hungry people in the world.
Women often hold deep knowledge of their local environment and traditional farming methods that are critical to thriving communities and food sovereignty. Research from several Asian countries show that when women have greater access and empowerment, they are better able to improve nutrition in their families and communities.
A beautiful example of empowered women and flourishing communities is an initiative Producers Trust is connected with in India. The RySS program encourages small farmers to switch to chemical-free and regenerative practices and encourages a peer-learning model for women in the program. Their goal is to reach all 6 million farmers in the region of Andhra Pradesh in India.
Our hope is to see this kind of cooperative, regenerative, and inclusive approach to agriculture and production around the world.
Producers Trust Commitment to More Holistic Food Systems
At Producers Trust, our work began and continually returns to the mission of getting agency, resources, technology, and power to the small farmers of the world of all and any genders. This includes increasing their access to digitization and digital tools, expanding markets and their ability to reach these markets, and creating transparent supply chains and traceability systems for all products and all farmers, makers and sellers.
We know that the global food system is intricate and complex, which is why we are approaching it from all angles, with big visions of healthy, holistic and regenerative agricultural systems and supply chains. From the biggest corporations to the smallest farmers, we all have to commit to practices that heal and regenerate our earth and create wholesome products without exploiting people or other beings in the process.
The Sustainable Development Goals may seem overwhelming and the UN Secretary General's call for accelerated action may seem redundant, but when we see how interconnected everything is, the solutions will work together.