EcoFashion Corp & Our First Model of Data Verification
Consumers want to make ethical purchases from brands with integrity, which is why brands are seeking data verification.
How Blockchain Technology, Data Verification & Collaboration Can Create Transparency
Most people would like to know that the goods and services they purchase are helping the earth and humans and not harming them. But how can we know? The "how" is where Producers Trust has been focusing our energy lately, and it looks like data verification.
Consumers want to make ethical purchases from brands with integrity. Companies want to be able to share their stories with consumers and the world. However, many consumers are tired of hearing and seeing buzzwords in ads and on packaging, and unfortunately, some companies have employed deceptive greenwashing practices. This deception, whether intentional or just careless, makes it hard for consumers to trust in buzzwords or in any sustainability claims at all.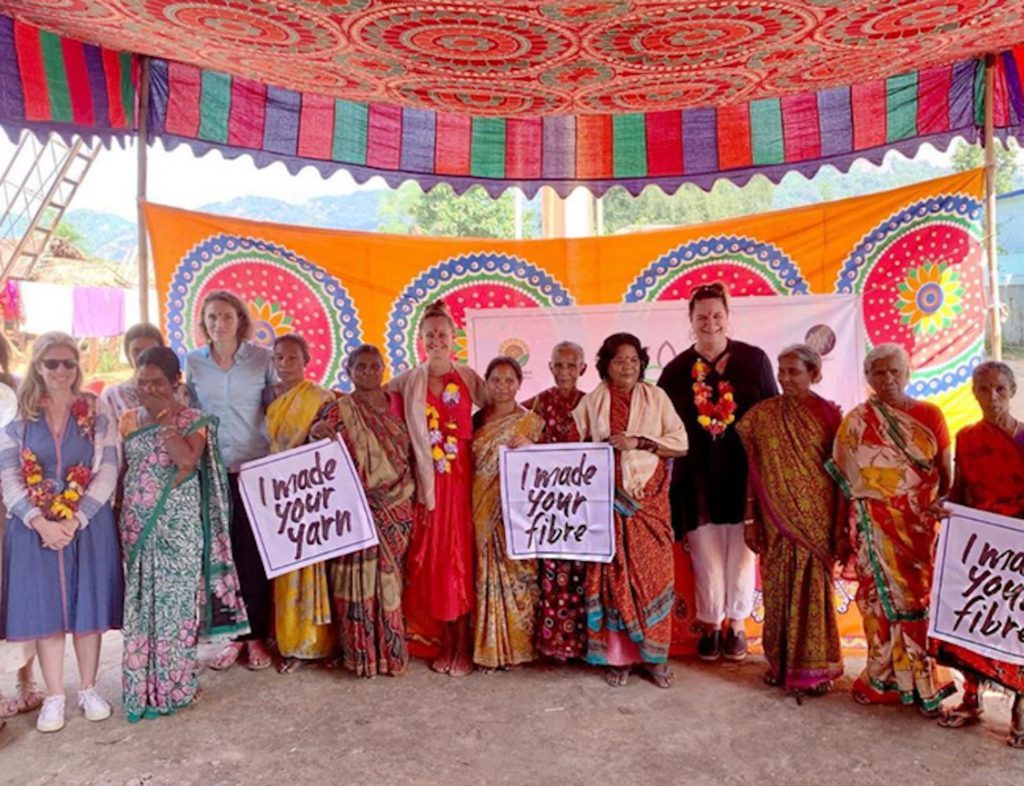 Impact-driven Brands Are Seeking Data Verification
Fortunately, companies like EcoFashion Corp exist. This brand has continually inspired us with their impact-driven work and their foundation of integrity. We have gotten to know them, and we know they don't use greenwashing. But how can an impact-driven brand like this verify their claims of sustainability when consumers are tired of hearing similar claims from brands who aren't doing the real work?
Here comes the fun part of our work: blockchain technology and verified data. We are excited to explain the process and how it works, beginning with their eco-fashion line, YesAnd and their collaboration with Adore Me. This partnership models like-minded brands joining forces for good. Their goal? To offer a special line of organic products that make sustainability accessible and affordable for all women. In general, the fashion industry has a long way to go to reach full inclusivity and sustainability. YesAnd and Adore Me are leading the way. And Producers Trust is on board.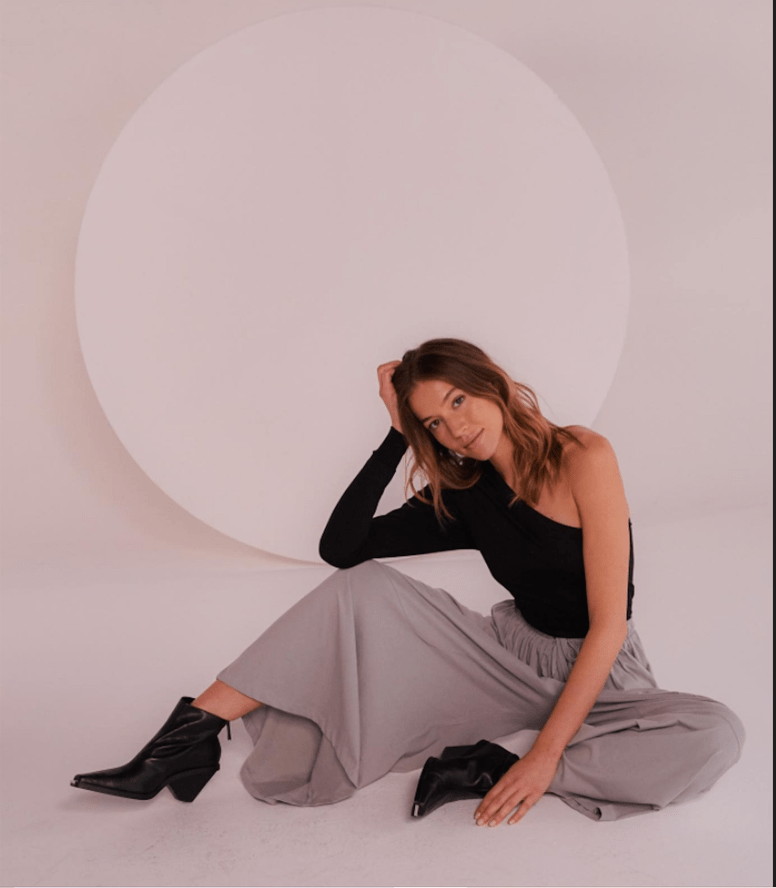 How StoryBird & Verified Data Work Together
We have built StoryBirds for a number of their products. From their StoryBirds, consumers can check out the entire journey of the product, as well as the certifications, ingredients, and other facts about the product. For the past few months, we have been working on a new and critically important piece: the sustainability metrics given to us by EcoFashion Corp are verified by an unbiased third party so that consumers can truly trust the claims. Producers Trust is happy to have connected with Credible, an ESG reporting platform for brands that offers data verification.
We now have a separate section on the product's StoryBird site specifically devoted to environmental impact. The data given to us by EcoFashion Corp is added here and verified by Credible. This is where consumers can check the impacts and metrics and learn what they actually mean.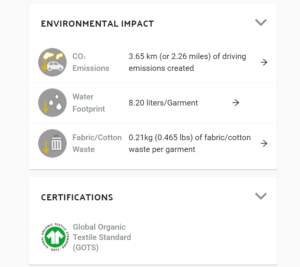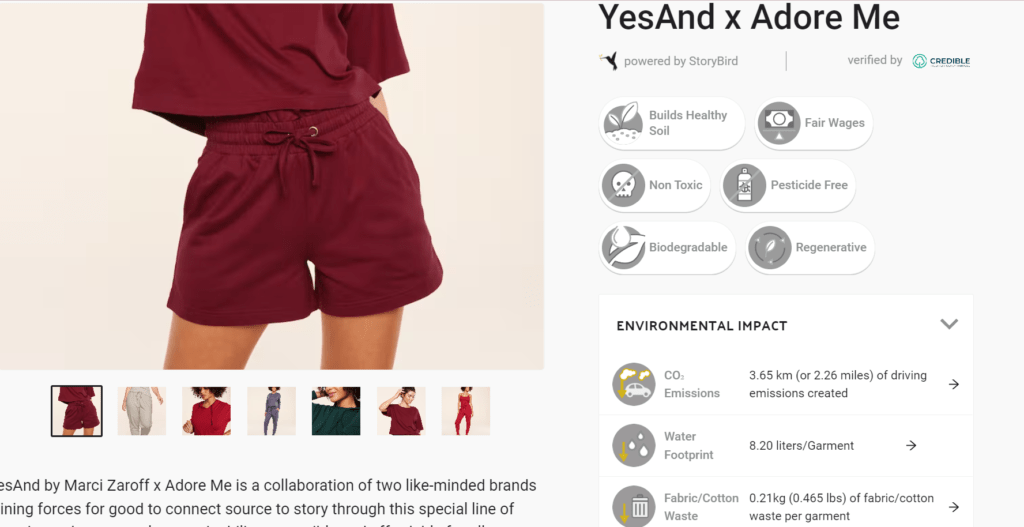 What This Means for the Producers Trust Platforms
We are excited about this new tool, partnership, and the way it has come together in our first proof of concept. This makes our platform so much more adaptable, and we're sure that other companies will want to use the same type of tools and verification. We have it ready to go for any brand that builds a StoryBird for their products.
EcoFashion Corp is a consistent, organized, and diligent company. We have watched them remain committed to integrity and to the process of transparency. The company is woman-owned and women-led. The majority of textile workers are women and this company is trying to improve the quality of life for their workers. We hope that by providing quality and verified data, along with their stories, we can help them inspire other companies to work with the same ethical standards.
At Producers Trust, we want to see all brands giving this kind of genuine care to their impact on the earth, the communities they work with, and the emissions they produce. This is how we envision healthy and holistic evolution to our supply chains, economies and ecosystems.