Producer Spotlight: EcoFashion Corp & MetaWear
MetaWear sustainable clothing is a catalyst for positive change.
The Transformative Power of Fashion
Wherever there are complex issues, there is also an opportunity for improvement. EcoFashion Corp and MetaWear, under the expert leadership of Marci Zaroff, are creating these opportunities in the fashion industry.
MetaWear is more than just a sustainable clothing brand. It is a catalyst for positive change. And to create change, we have to start with some big questions.
A few decades ago, Marci Zaroff started asking some of these big questions as she noticed that cotton was being grown alongside food crops and cultivated with heavy use of glyphosate. She started by wondering, what are the health and environmental ramifications of cotton? She learned that they were quite broad—from social to environmental. She then went on to coin the term, "ecofashion" in 1995.
Today, "ecofashion" is an umbrella term that can apply to any brand that takes into consideration the environment, the health of consumers, and the working conditions for the people making the clothes.
Why is all this important?
Even if we limit our thinking to cotton—from how it is grown to how it touches our skin, plus the labor around it—there are many ways our clothing choices matter. For example, many clothing manufacturers use toxic chemicals at different processing stages, and the toxins can be so pervasive that washing them out of the clothes we buy is nearly impossible.
Marci's vision, however, was bigger than cotton, glyphosate, and chemically-coated clothing. And although she already had a brand of sustainable clothing, Under the Canopy, her vision was bigger than eco-fashion and the industry opportunity around it. Based on the understanding that humanity's existence is propelled by more than just business, MetaWear connects fashion, education, environment, and economy, building deep relationships beyond the surface.
What is MetaWear?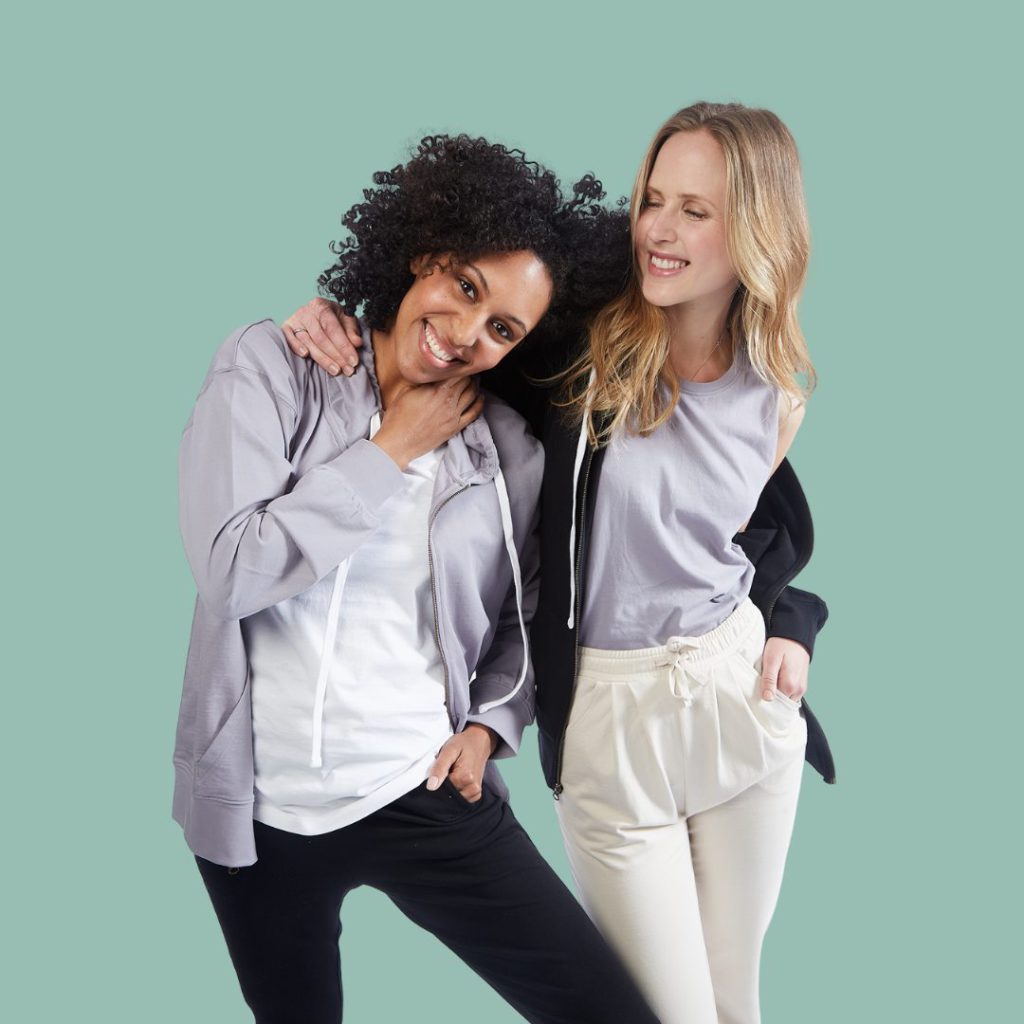 MetaWear is a GOTS certified, turnkey sustainable apparel manufacturer. What does that mean? For MetaWear, Marci built a network of U.S.-based and international factories that could produce garments and accessories in compliance with the Global Organic Textile Standard (GOTS), a certification that she helped create.
Marci had observed first-hand many of the challenges of being an ethical brand with Under The Canopy. How can a company pull together the farmer, mill, dyehouse, manufacturer and distributor and create a transparent story for the consumer? She created MetaWear to help connect these dots within a well-vetted, vertically integrated supply chain.
Since 2012, MetaWear has built an extensive supply chain network in India with specialists on the ground overseeing product development, inspection, and quality control. MetaWear's first factory in Virginia is the manifestation of Marci's grand vision. This factory is vertically integrated, producing GOTS and Cradle to Cradle certified apparel that is cut, sewn, dyed, printed, and embroidered under one roof.
How does the GOTS work?
This standard holds manufacturers socially and environmentally accountable; it is backed up by independent certification of the entire textile supply chain, from farm to finished product. It is the leading textile processing standard for organic fibers worldwide, and MetaWear is the first manufacturer and screen printer in North America to earn the certification.
In addition to the GOTS, MetaWear is the first Cradle to Cradle certified manufacturer in the world. The Cradle to Cradle Institute encourages businesses to close the loop, invest in a circular economy, and meet guidelines around material health and reuse, renewable energy, water stewardship, and social justice.
MetaWear is also Fair Trade certified, with a demonstrated commitment to ensuring that every person they work with receives a fair wage and a safe working environment.
Farm to Finished Fashion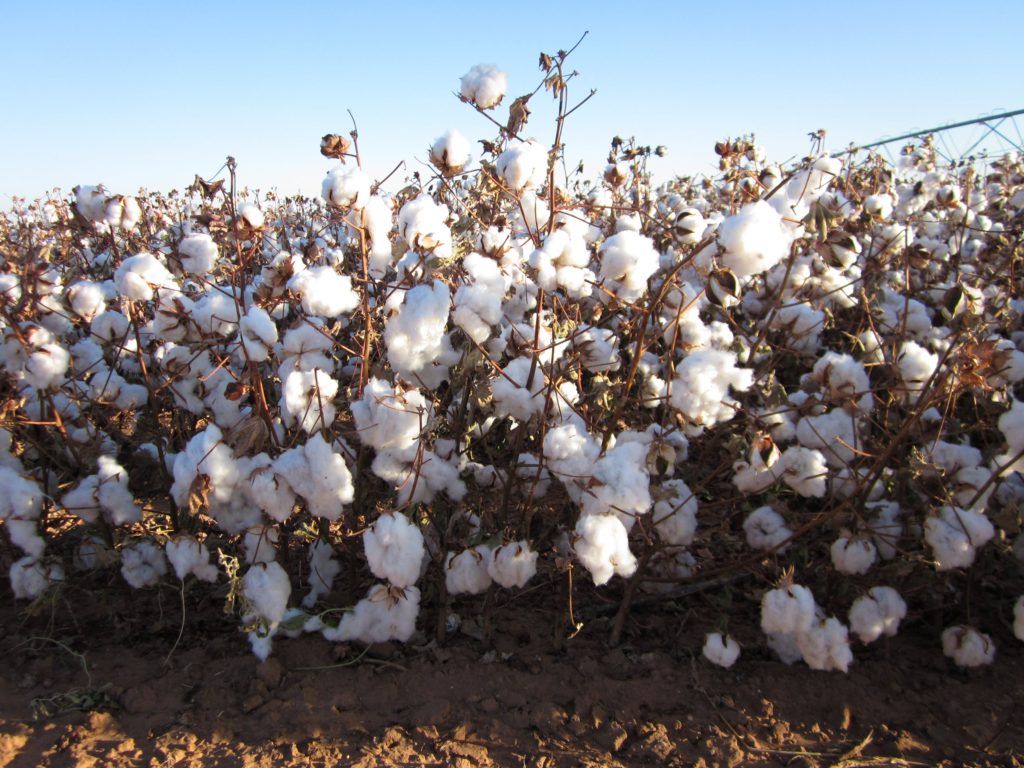 We've all heard of Farm to Table dining, right? Understandably, we want to know where our food comes from. We should also want to know where the clothes we wear are produced. Most people probably don't relate farming and fashion. They seem so far apart. However, fashion begins on the farm, and with this in mind, MetaWear created the Farm to Finished Fashion concept.
In the United States, MetaWear collaborates with an organic farm cooperative called the Texas Organic Marketing Co-op, which involves over 40 certified organic farmers. Most of the world's organic cotton is milled and manufactured abroad, where labor is cheapest. MetaWear aims to expand organic cotton agriculture in the United States.
MetaWear's collaborative program in India works with local farmers and addresses some of the economic and environmental issues that have been present in the region for decades. The company has created a cotton improvement program, which works with the farmers to train them in regenerative agriculture, and then sources their cotton from those who participate.
MetaWear is landing in different regions, countries and continents, creating an intersection of value, transparency, technology, sustainability, and innovation. With use of organic and eco-friendly fibers, renewable energy and social innovation, MetaWear's unique and holistic process proves that the textile industry can regenerate ecosystems and empower lives.
It's a lot to take on, but Marci Zaroff is just the person to connect all the pieces.
Who is Marci Zaroff?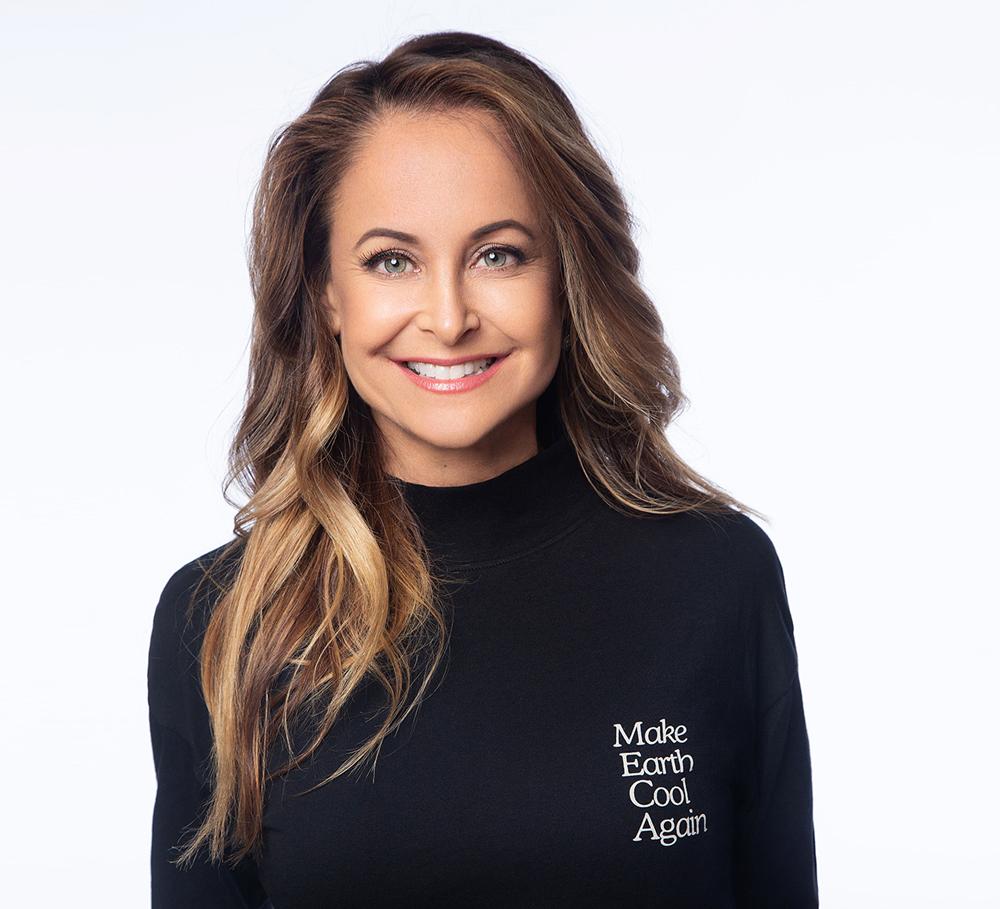 Marci has been a thought leader in sustainable business for nearly three decades. Throughout her career, she has devoted herself to driving environmental leadership and social justice across the globe.
Marci is the founder and CEO of Ecofashion Corp, which includes MetaWear, regenerative cotton farm project RESET, organic lifestyle brand Farm to Home, and new ECOfashion brand Yes And. She is also the founder of Under the Canopy, executive producer of Thread, a documentary, and co-founder of The Institute for Integrative Nutrition.
She is featured in ECO Amazons: Twenty Women Who Are Transforming The World and is an internationally-recognized educator, innovator, and author.
MetaWear's work starts at the beginning—on the ground, on the farm—and reaches to the conceptual level of marketing, branding, and organizational cooperation. Marci noticed how superficial and competitive the garment industry could be, but she also knew that fashion is full of creative and multidimensional individuals. She decided to reject that cultural trend of competitiveness and make intentional choices about partnership, collaborating with brands who spread love, light and positivity to contribute to global change. In this way, MetaWear plans to reset agriculture and popular culture alike.
Marci and EcoFashion Corp are doing their part to make it easier for consumers to do ours and wrap our bodies in clothes that are healthier for us and the environment.
---
If you're looking to make a deeper statement with your fashion, one that looks good and feels good through the entire supply chain, then check out the sweet threads from Meta Wear.