Lavi Peanut Butter is a Lifestyle
Peanut farming has long been part of the history and heritage of the people of Haiti's Central Plateau. Thanks to Lavi and their partners, the fruits of their labors are now reaching a North American market.
Scotch Bonnet Kick & A Social Justice Mission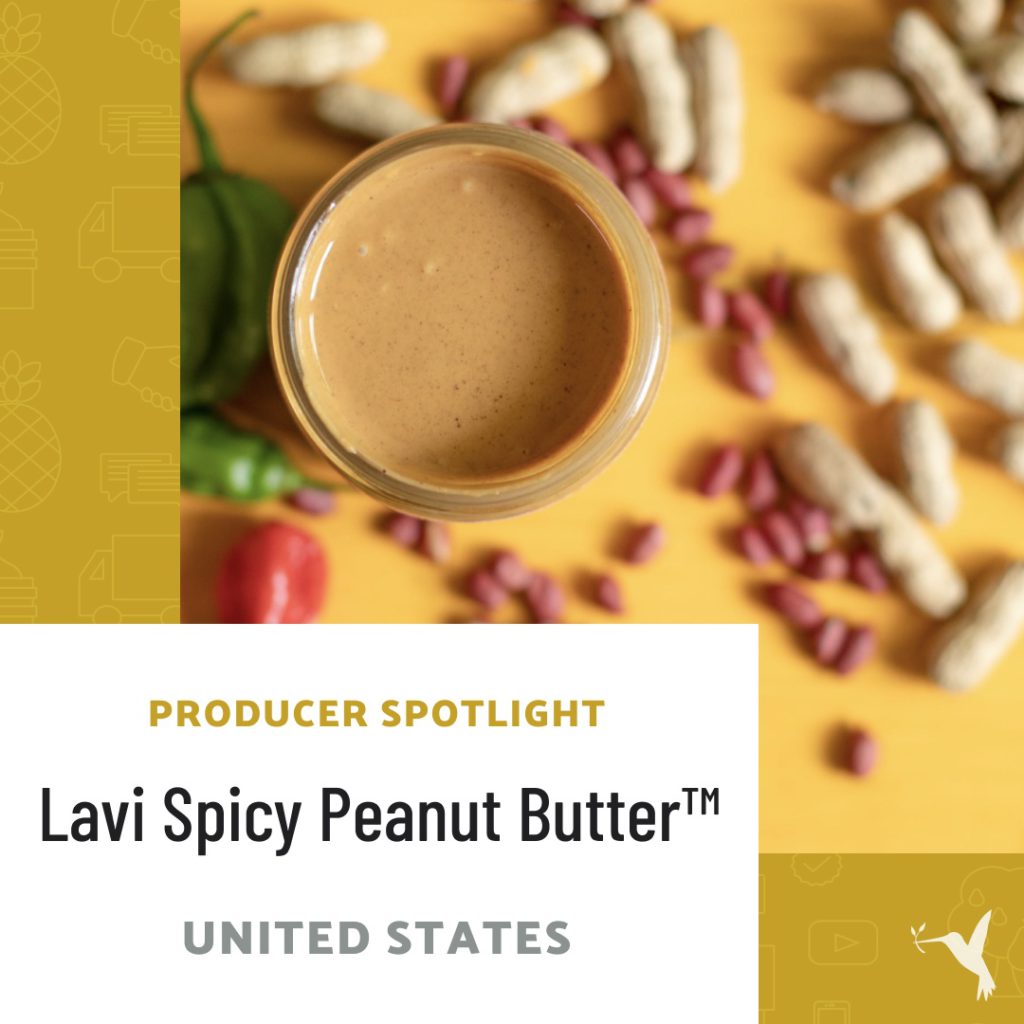 In Haiti, peanut butter is a staple food, just like it is in the United States. The difference? The peanuts are local, and it is savory instead of sweet. Our producer Lavi makes their peanut butter using an old family recipe that includes scotch bonnet peppers for a spicy kick.
Lavi Spicy Peanut Butter is a peanut butter brand with unique Haitian flavors and a big mission behind it. The New York-based brand connects consumers directly to the Haitian communities and farmers who grow the nuts. Peanut farming has long been part of the history and heritage of people and communities throughout Haiti's Central Plateau, and thanks to Lavi and their partners, the fruits of their labors are now reaching a North American market.
In Haiti, more than 60% of the population relies on farming for their livelihood. Most smallholder farmers own less than two hectares (five acres) of land, and as in many communities around the world, small family farms struggle to remain profitable. They face challenges ranging from low yields, weak market linkage, poor access to inputs, and volatile climate conditions. Cultivation practices are often inefficient, and on top of this, Haiti is still rebuilding following multiple natural disasters in the last decade.
Many farmers are watching their income decline—and some have been giving up.
Strategic Partnerships: We Are Stronger Together
Lavi's product and mission sprung from a few strategic partnerships within and related to health, wellness, and poverty alleviation. Namely, Acceso Haiti is a sustainable social enterprise, a market-driven, for-profit model with the goal of lifting Haitian farmers out of poverty.
Acceso Haiti has built a network of smallholder farms throughout Haiti's Central Plateau. They provide training on good agricultural practices, supply seeds and other inputs on credit, provide yearly purchase commitments, and sell high-quality, cost-competitive peanuts to local and international NGOs, private companies, manufacturers, and others. Acceso Haiti ensures that farmers are paid fair prices and creates dozens of jobs in the communities where it operates.
Their partnership with Lavi has created yet another market for Haitian peanuts, getting spicy peanut butter onto shelves and into the palettes of U.S. consumers.
Bringing Life to Black & Women-led Business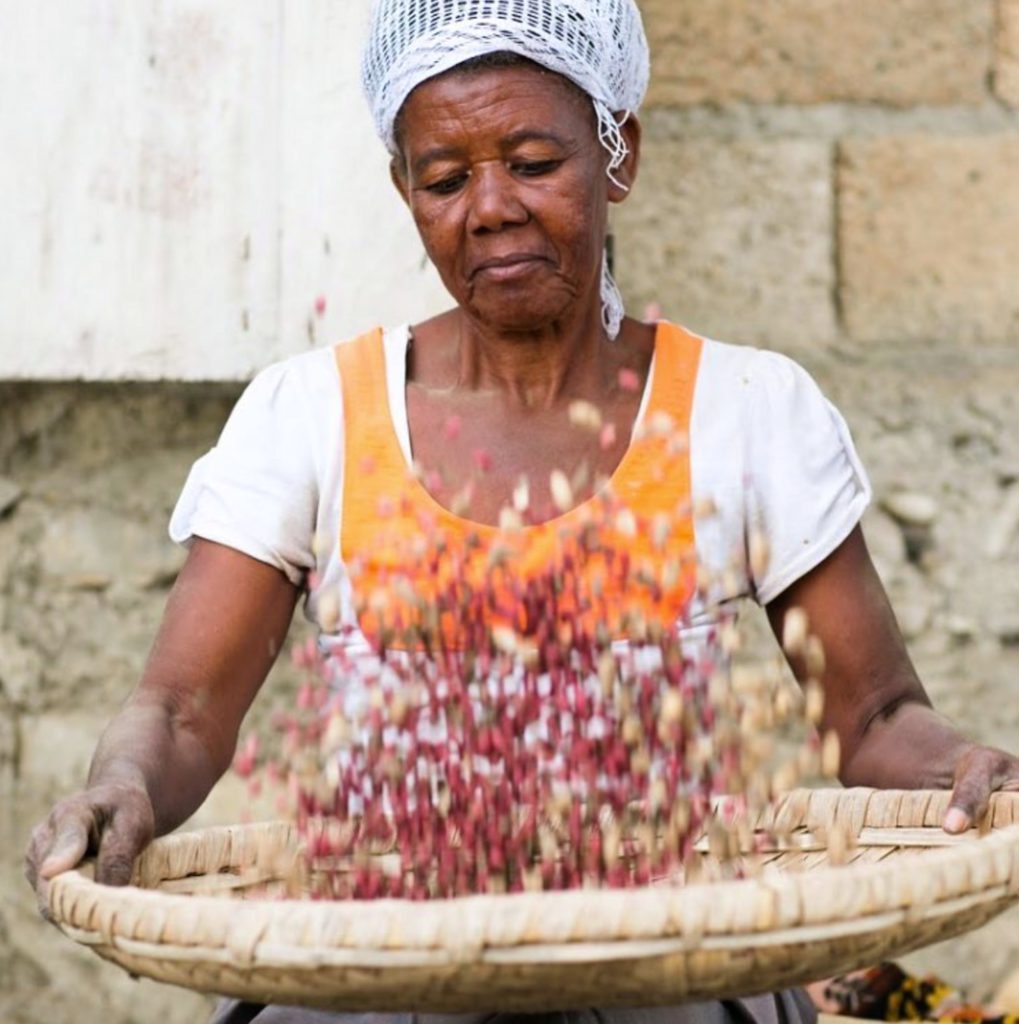 After a few years of perfecting a recipe, conducting taste tests in Haiti and New York, and ideating around a name and design, Lavi Spicy Peanut Butter was born. "Lavi" means "life" in Haitian Creole, a name that captures the vibrant, life-loving culture of Haiti in a new and exciting product.
A recent feature by Bon Appetit magazine, with a spicy Thai-inspired noodle and sausage in peanut sauce recipe, is helping to bring this black-owned brand some attention.
Before Sergeline Malvoisin conceptualized this idea and pulled from her mother's old peanut butter recipes, there wasn't really a market for spicy peanut butter in the United States. In purchasing Lavi, consumers aren't just venturing into new peanut butter flavors, they are supporting black, women-owned business and Haitian culture at the same time.
Profit & Social Justice Are Not Mutually Exclusive
On top of all this, there is even more good built into the business model. Each purchase of Lavi provides a nutritious, peanut-based snack to a Haitian child in school.
One in five children in Haiti are malnourished. Access to nutritious food corresponds to higher rates of school attendance and improved ability to learn. Simply put, families are more likely to send their children to school if they know they will receive food, and in the most extreme cases, this may be the only meal a child receives all day.
To help improve childhood nutrition in Haiti, Lavi partnered with the W.K. Kellogg Foundation's Model School Network to provide nutritious snacks to 4,000 students per day. The ingredients for the peanut-based snacks are sourced from the very farmer communities where the children live and go to school. For every jar of Lavi Spicy Peanut Butter sold, a nutritious snack is provided to a child in Haiti.
Meet the Growers Behind Lavi's Vibrant Taste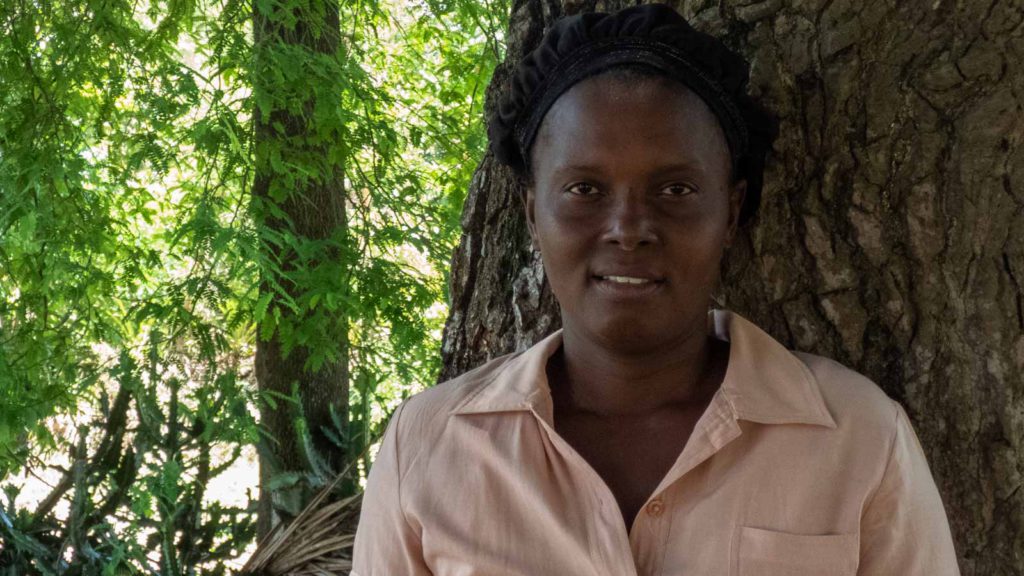 The improved peanut value chain helps to reinvigorate Haiti's local economy by connecting farmers and buyers. With a purchase of Lavi, consumers can easily trace their way along the supply chain to learn the stories of some of the farmers growing the peanuts. Lavi supports men and women farmers alike, along with their children at school, increasing income and nutrition in communities across Haiti.
Jocelyne Camy, is a 39-year-old farmer and bookstore owner in Haiti whose crops include peanuts, banana, beans, and corn. Jocelyne says seed prices were very high, and she often could not afford to purchase them. Support from Acceso helps her get seeds, and they also buy the peanuts from her so she doesn't have to pay transport fees to go to the market. Working with Acceso has increased her income, and she is proud to know her peanuts are being enjoyed by people in the U.S.
Bernadette Petithomme is another female Haitian farmer. She employs 15 workers, works 48 hours a week, and grows peanut, banana, corn, and bean crops. With 10 members in her household, she is managing a lot. Acceso helps her sell products easily, and she loves knowing that her peanuts are going into Lavi peanut butter. She dreams of a better future for her large family, and Access is increasing her monthly income, making that dream a reality.
Rene Guerrier, is a 60-year-old farmer who grows peanuts and other crops in Haiti. Rene used to have trouble selling his peanuts, getting seeds, and even buying food for his household before starting to work with Acceso five years ago. His dream is that his 11 children will further their education by attending university. He feels that it is a great thing and in his words, "a glory for his community" to know that their peanuts are consumed in the U.S.
On top of increased income, almost all the farmers expressed pride that their peanuts were being used in Lavi peanut butters and enjoyed in the United States.
---
We invite you to discover Lavi's products on our platform: