Women We Love: In Honor of International Women's Day
The Producers Trust community is full of admirable women—community leaders, storytellers, nomads, entrepreneurs, mothers, farmers, designers, artists, and of course producers.
Get Inspired for International Women's Day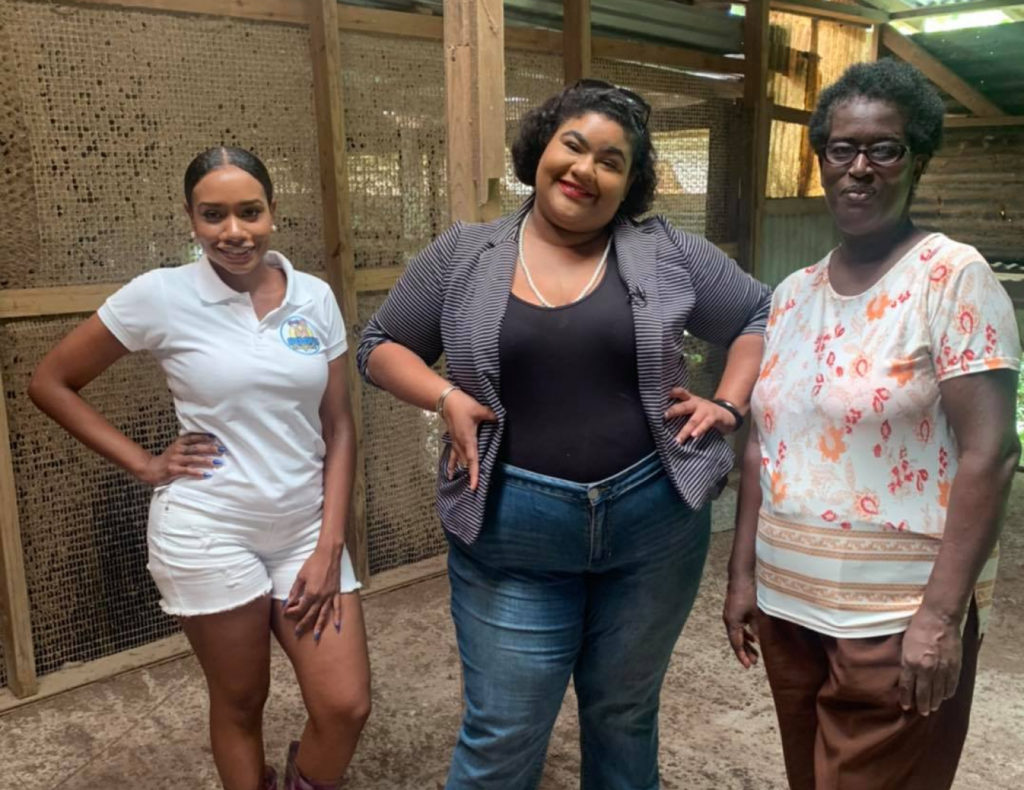 The Producers Trust community is full of admirable women—community leaders, storytellers, nomads, entrepreneurs, mothers, farmers, designers, artists, and of course producers. March 8 is International Women's Day, and this feels like a perfect time to honor some of the amazing women we know.
The following are just a few of many. These are seven women who inspire us with their work and dedication.
The EcoRennaissance woman, Marci is an internationally-recognized visionary, innovator, and educator who has been instrumental in driving authenticity, environmental leadership, and social justice worldwide—for nearly three decades.
This is the woman who first coined and trademarked the term "ECOfashion" back in 1995, after seeing transparency and sustainability as the missing link in the wellness-organic-natural equation.
Marci pioneered the market for organic and sustainable clothing and textiles with the lifestyle brand Under the Canopy. There, as founder and CEO, she created a unique development, distribution, and monitoring model that ensured processes and products remained pure, transparent, and authentic.
Today, Marci is the founder and CEO of MetaWear, an à la carte ECOfashion platform that produces from a vertically-integrated supply chain in India. MetaWear is the first "sustainable style" Global Organic Textile Standard (GOTS)-certified cut and sew manufacturer in the world for turnkey, full package organic and eco-friendly apparel.
MetaWear's 40,000-ft2 factory is powered by renewable energy and is producing printed T-shirts and garments for countless corporations, brands, retailers, universities, films, festivals, and leading NGOs. With garment dyeing and cutting-edge seaweed-based screen printing free of harmful toxins, they are committed to their goal of, "regenerating the environment, society, and economy through textiles."
As if all that wasn't enough, Marci also had a hand developing the GOTS certification, as well as the world's first Fair Trade Textile Certification with Fair Trade USA.
Lyn is an artist, farmer, and chocolatier living in the village of Sortová, Panama. Her eclectic soul is evident in her experiences and previous life in Silicon Valley, her impressive collection of Grateful Dead memorabilia, and her love for slow farming, "cacao spirit," and handcrafted chocolate.
Both a free spirit and a one-woman army, Lyn is a wearer of many hats. She produces everything from avocados, core-less sugarloaf pineapples, and breadnut to all sorts of tinctures and chocolates.
She is the multifaceted woman behind Quetzal Cacao, her bean-to-bar (she cares for cacao trees like they're babies), handcrafted, small batch, two-ingredient brand of artisanal chocolate.
Lyn created Art Farm to be a conceptual space where artists of all kinds can create a joyful playground that serves as a platform for interdisciplinary retreats, residencies, farming opportunities, internships, and educational programs. She is passionate about facilitating experiential learning and creative exchanges that strengthen connections between people, communities, cultures, and Mother Earth.
Khulan is the founder and CEO of Mongolia's first organic skincare brand, Lhamour. She's a social entrepreneur who was supposed to be heading into the energy management business, which no doubt influences her sustainable approach to her craft.
Khulan's first job after graduating school meant going back home to Mongolia and adapting back to the climate after being away for years. She suffered skin flare ups, rashes, and an overall downturn to her health and day-to-day life.
Khulan then took matters into her own hands and enrolled in the UK'S Formula Botanica—the leading online teaching institution for organic formulation and indie beauty entrepreneurship—and began crafting the solution to her own skin problems, from her own kitchen.
After sharing her products with friends, Khulan eventually went on to create Lhamour Skincare, a sustainable brand and vision that promotes zero waste, women's empowerment and education, and a perspective on beauty that starts with loving yourself, others, and the environment.
Khulan has seen her vision embraced, successfully implemented, and expanded–from Mongolia and the UK to Hong Kong, Taiwan, India, Thailand, and Canada.
Theme Rains
with Synthesis Organics
Theme is here to, in her own words, "serve your radiance." She is the founder and formulator behind Synthesis Organics, an Australian company creating certified organic skincare and aromatherapy products. She does this while issuing an invitation to those wanting to connect to their truest source of beauty—their heart.
Theme sees beauty as an "inherent and ageless radiance that shines through us when we live from our heart." She believes the world can become a healthier and happier place through the collective and individual awareness of beauty as a quality that radiates from within.
For over 20 years, she has facilitated one-on-one treatments and led workshops and retreats across four continents (Australia, Asia, North America and Europe) in energy alchemy, aromatherapy, plant medicine, psychotherapy, yoga, meditation, and self-actualization.
Theme leads a dynamic team, cares for the sustainable and ethical sourcing of raw ingredients—locally and globally—and works on research and development for Synthesis Organics' products. Her product line can be found in leading spas for whom she also creates signature blends, treatments, and entire spa concepts.
Theme's work drives a paradigm shift, offering a system of experiences and education that optimizes well-being on a holistic level. Her brand helps to elevate the industry and evolve skincare from an external beauty concern toward essential self-care and wellness for the whole being.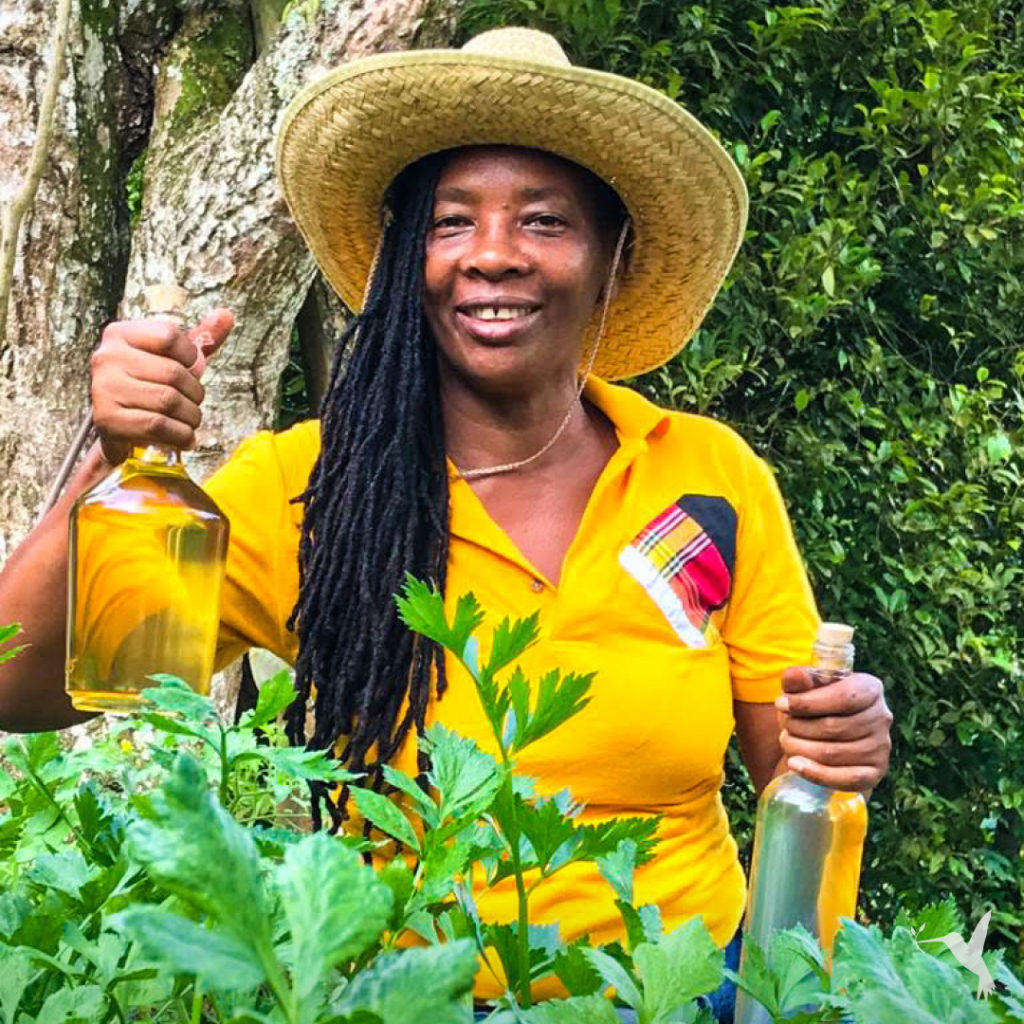 Keithlin is the founder and president of Helen's Daughters, a Saint Lucian nonprofit that she started about a year after joining the UN—with a special focus on rural women's economic development through improved market access, adaptive agricultural techniques, and capacity-building.
Keithlin shares about her experience with Helen's Daughters, "I have found a way to directly impact my own country and give back to my ancestors who laid out a foundation for my achievements. As a grandchild of farmers on both sides, I see Helen's Daughters as a tribute to their sacrifices. I hope that in the near future, I can return to work on this social enterprise full-time."
Keithlin was born in a rural area herself, and she cares deeply about uplifting the narratives of rural women. This is why she ran a #HerStory series (in print and online). Many women expressed delight at having their stories featured. For many it was the first time they seen their names online or in print. The women were notably proud of their profession after that.
Rose is the founder of Darmmess Premium Extra Virgin Olive Oil. She grew up in Deir Mimas, a beautiful small village in the south of Lebanon nestled between hills of ancient olive groves. There, she proudly learned the craft of making "green gold."
Rose avidly researched and educated herself in everything there was to know about olive oil. She learned to recognize quality and nuances in different regional varieties and turned herself into a connoisseur.
Rose's knowledge combined with the ideal geography, altitude, and soil of her home has allowed her to produce an award winning olive oil brand. She launched it amid the protests happening in her country.
Darmmess' "green gold"—the "Bordeaux of Olive Oil"—is characterized by its complex yet harmonious taste. Reminiscent of unripe green olives, hints of bitter spicy notes, and a fruity aroma, this olive oil is not to be missed.
Rose's product has placed Lebanon back on the map of the best olive oils in the world. She has meticulously and lovingly created a one-of-a-kind Extra Virgin Olive Oil developed exclusively for a niche market of true connoisseurs.
Our Very Own

Toby Israel
from Producers Market
Aside from being a key Content Strategist in Producers Market, Toby is… well—Toby is. All around the world, and often.
Our team's nomadic storyteller is a facilitator of creative processes, yoga, meditation, and empowerment self-defense (she's working with ESD Global to help transform the conversation about violence against women).
These are the fields she tries to unite in the one-of-a-kind retreats she creates and hosts across the globe–from Greece to Costa Rica (where she currently resides).
"I believe that stories are medicine. That's to say, our words matter deeply, and can be a healing force at the individual and collective level."
All different hat-wearing aside, writing is still at the core of Toby's work. As she is a lover of travel, food, meaning, and cross-cultural understanding, you couldn't ask for a more appropriate voice or disposition to ground the vision and service of Producers Trust.
---
These are only a handful of the many women inspiring us every day. The Producers platform is full of women to watch and celebrate.
Ladies, we are inspired by your loving approach and integrity.