Introducing StoryBird for E-Commerce & Traceability
With a simple StoryBird logo embedded into the product image, we can let consumers know that there is a transparent story behind this product, and they are invited to engage. 
KnowSeafood Pilot Launches with Traceability Embed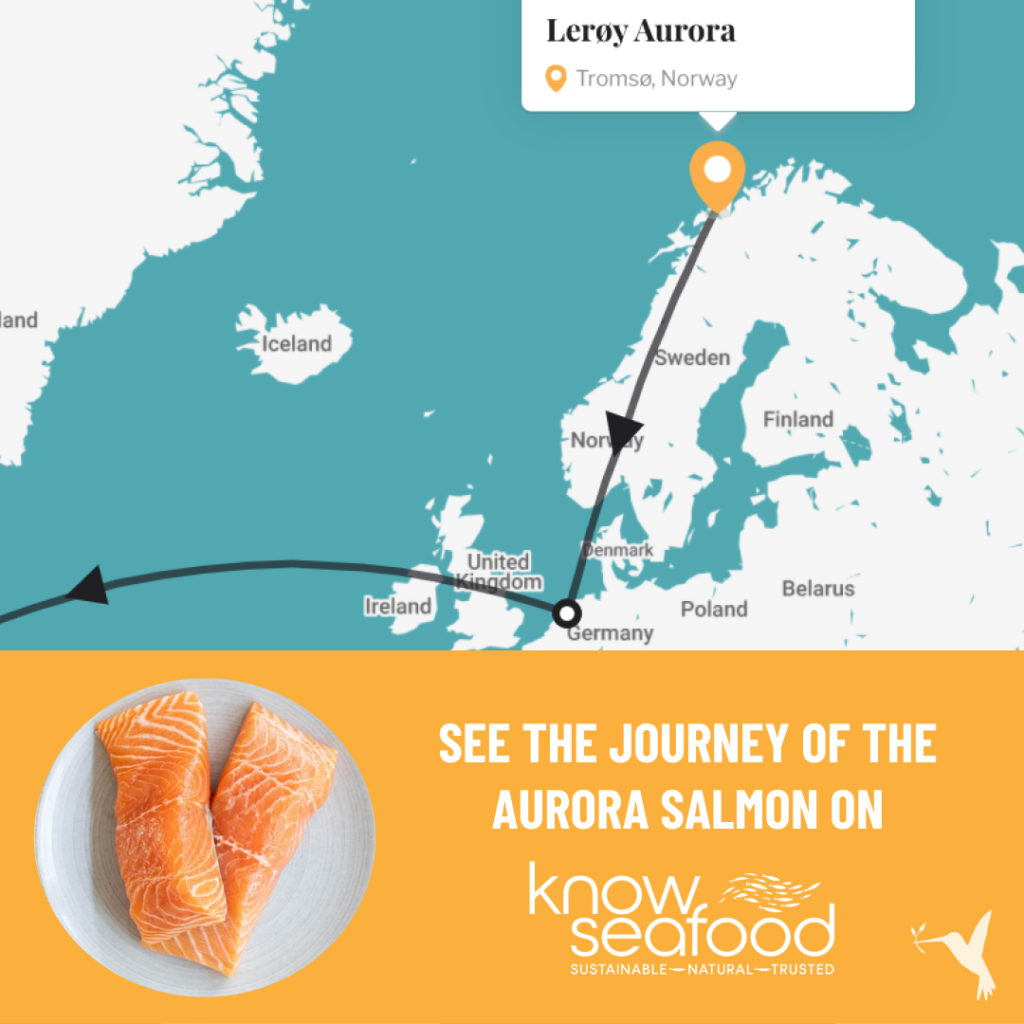 Producers Market has gone live with StoryBird for e-commerce, completing the first pilot project on KnowSeafood's direct-to-consumer frozen sustainable fish platform.
Consumers can now trace the origin of their purchases on the blockchain. They are able to discover the story of each supply chain step—directly from their e-commerce experience. Brands seeking a traceability solution can integrate the StoryBird feature into their Shopify, WordPress, or other site programming.
This is a major step toward a scalable innovation in traceability and the way people interact with online purchasing. Even more importantly, it is another key to the ultimate quest for a world where we are able to "consume with confidence."
With a simple StoryBird logo embedded into the product image, we can let consumers know that there is a story behind the product. Here is where we invite them to engage. The story shows transparency.
The era of blind trust in the products we buy online will be replaced by traceability tools. These engaging tools plug directly into the shopping experience. They will provide a simple and efficient way for customers to know what they are really buying.
With one click, the website visitor can access a StoryBird. Here, they quickly learn important information. We help them gain trust in the product prior to adding it to their cart.
The StoryBird integration for e-commerce is coming to market at a critical moment. Rocketing growth of grocery shopping and increasing demand for transparency and traceability is making these tools more pertinent than ever.
The current COVID-19 situation means people are going in and out of the supermarket with greater velocity. Likely, today's consumers won't want to spend extra time inside learning about their products. However, when it comes to online shopping, the story is only one click away. And it's pandemic-safe.
The Producers Market team envisions a day when StoryBird for e-commerce will be the norm. As such, we are committed to a future where consumers are confused when they don't see a traceability icon.
The consumer goods industry may not be ready to organize, digitize, and share their value chain and sourcing data. Our prediction? Consumers are ready and waiting for this.
The groups that begin integrating this information with their e-commerce experiences will gain the upper hand. Over time, it will become obvious that including this information in the shopping experience will be a must for brands that wish to acquire premium customers (who are already demanding traceability to the source).
As the technology and backend systems continue to evolve, it will become easier and more affordable for brands to integrate traceability and storytelling. StoryBird intends to bridge this gap between consumer demand for transparency and the current inability of brands to deliver it.
---
Learn more about StoryBird and start a conversation with our team here.