Product Spotlight: 3 Kings Export's Charcoal Briquettes
3 Kings Export has managed to create charcoal briquettes using coconut shells. Let's take a look at this zero waste and sustainable product.
Eco-Friendly Uses for Coconut Waste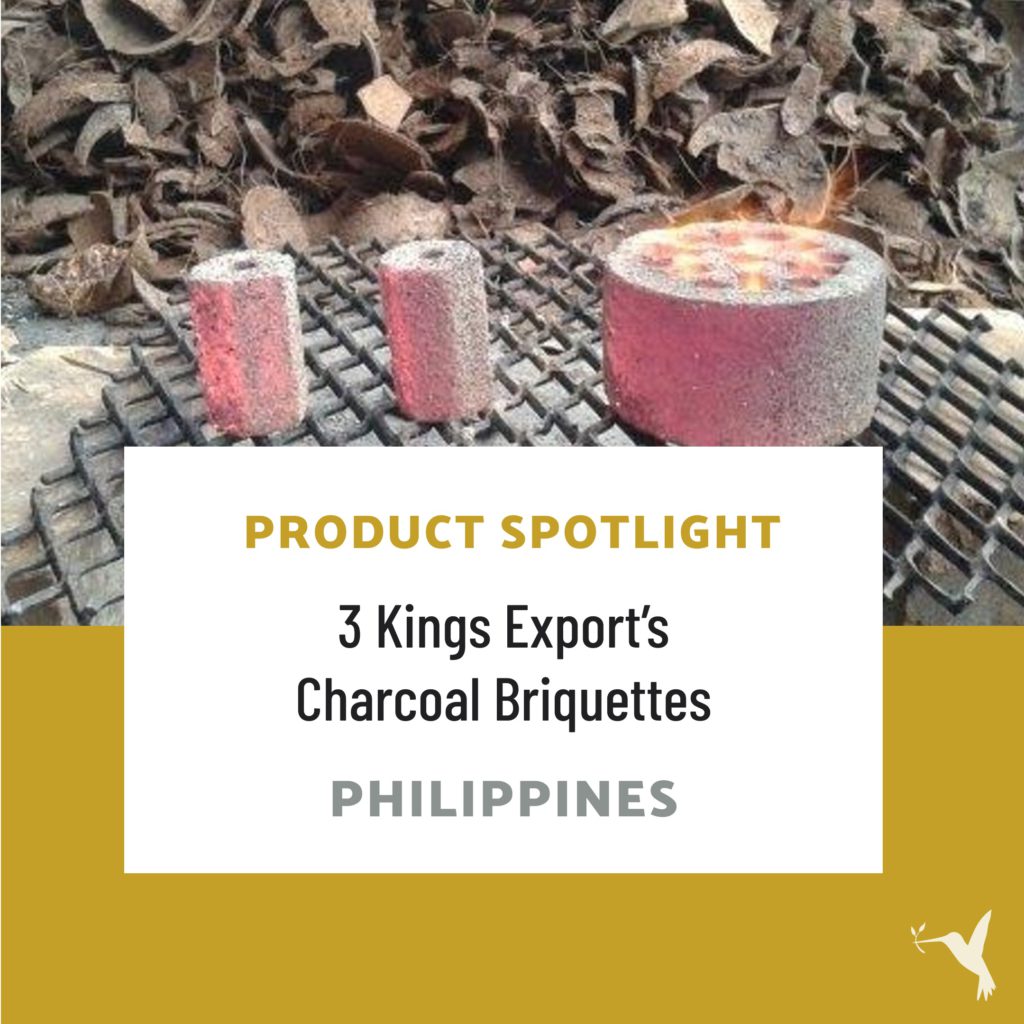 What exactly are charcoal briquettes, and what on earth do they have to do with coconuts?
Let's back up a bit. If you've ever used a barbecue, you'll know that there are many different ways of lighting them. Unless you're using a fancy unit connected to a gas burner (which some may say is barbecue cheating! But that's another story), you'll be using some form of charcoal to cook up whatever you're grilling.
Conventional charcoal is made through a process of heating wood in the absence of oxygen, so that it does not actually ignite. The high heat causes water and other gases to evaporate, eventually turning the wood into charcoal. Charcoal is good for grilling and many other applications that require a slow-burning, high-temperature fuel.
Meanwhile,
3 Kings Export
has managed to create charcoal briquettes that do not require cutting down trees. And the best part is that they come from a waste product: coconut shells. In a country like the Philippines with a massive coconut industry, there are a lot of coconut shells left over. And what a brilliant way to make the most of a resource, using every single element of this wonderful fruit. In the Philippines, the coconut tree is called the
Tree of Life
, and no wonder!
Coconut charcoal briquettes are chemical-free. The manufacturing process is environmentally friendly, and they burn clean. As a result, these briquettes less harmful to the ecosystem.
People are becoming increasingly aware of how essential it is to care for our planet. So it is wonderful for consumers to have access to a product like coconut charcoal briquettes.
Aside from their use for household cooking and heating, and in certain industries such as metallurgy, there are a number of less conventional uses for charcoal. Just to name a few:
You can use coconut charcoal briquettes to make a natural dehumidifier by placing a few chunks in a coffee can and punching some holes in the top. This dehumidifier can be placed in closets to protect clothes and other garments from humidity and mold.
Keeping root water fresh. By placing a chunk of charcoal in the water when you are rooting a plant, the water will remain fresh for longer.
Drawing on the sidewalk instead of using chalk.
Removing moisture and odors from the bathroom.
Keeping the metals in your toolbox from oxidizing.
Zero waste is the ultimate goal for the environmentally-conscious consumer or producer. These
coconut charcoal briquettes from 3 Kings Export
are an excellent example of how it is possible to take advantage of every single aspect of a product, transforming what used to be garbage into a profitable business.