Certifications Bring Quinoa Farming to a New Level
Investing in organic and fair trade certifications has played a huge role in the success of co-ops like the Cooperativa Agroindustrial Machupicchu in Andahuaylas, Peru.

Investing in organic and fair trade certifications has played a huge role in quinoa farming for co-ops like the Cooperativa Agroindustrial Machupicchu in Andahuaylas, Peru.
The Andean region and countries like Bolivia and Peru are quinoa production epicenters. Locals have consumed the popular grain for millennia, long before vegetarians around the world first went crazy for it.
Edith Huaman Orozco, the co-op's general manager, grew up listening to her grandmother tell her to eat her quinoa to grow big and strong. Most quinoa producers in the region of Andahuaylas work on a small scale and also farm for personal consumption.
However, once producers did come together, one of their first decisions to flip the script and empower the collective was to invest in organic and fair trade certifications. These certifications attracted business from clients overseas in countries like France and Italy, who have exclusive interest in importing from certified organizations.
The Cooperativa Agroindustrial Machupicchu , which is now run by the offspring of some of its original producer members, collaborated with the local government and a few nonprofits, which gave them access to an exportation pilot to Europe.
The rest is history.
With government support, the cooperative presented a business plan to augment productivity, improve their seeds, introduce organic farming models and certifications, grow their production scale, and make each quinoa grain more substantial. All of these successful efforts led to Andahuaylas becoming known as the home of premium quinoa in Peru.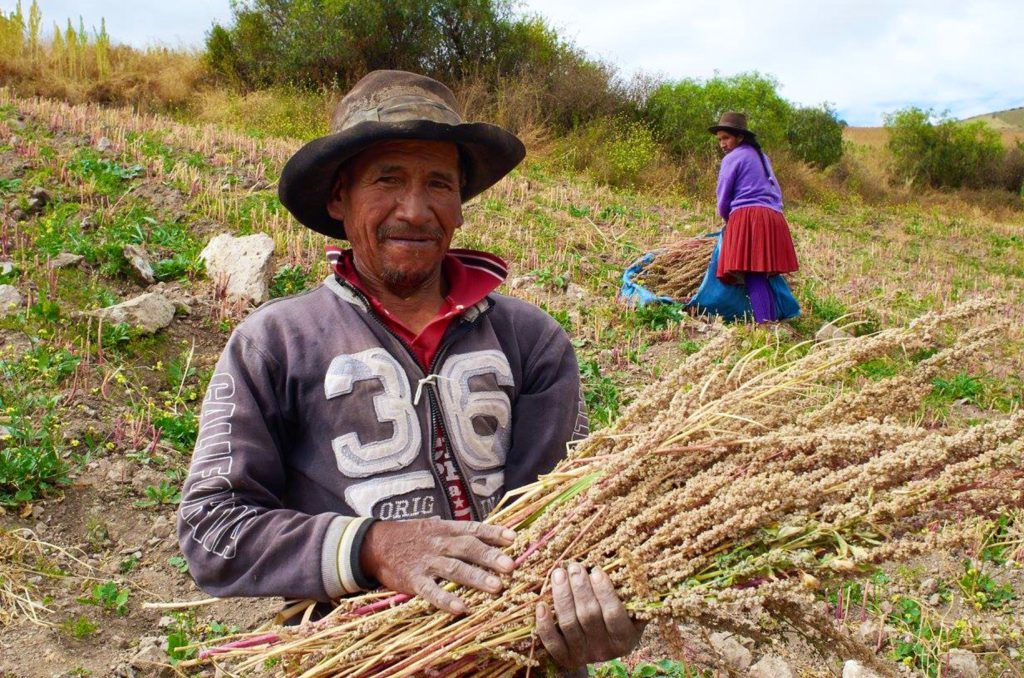 Today, the co-op's quinoa sets the market price, and it has transformed the entire community.
"I feel good about that," Edith tells me during our Zoom call. "The producer feels confident about the value of their product and being in a position where they can negotiate a fair price for their product."
She continues, "That alone has changed agriculture around these areas—at least in terms of negotiating. We discovered the quality of our product.
During the first years of the co-op, our associates would give us their product and we'd pay a month or a few weeks later. There wasn't any money to do anything sooner.
Middlemen found out about this and didn't take long to capitalize on the situation, offering the same pay with no waiting involved. This was at a time when our most imminent investment was in certifications, and producers needed to cover their basic needs.
Out of those 400 certified producers, we exclusively work with 80 who are now also certified in Fair Trade. This year, the number has gone up to 93."
Nevertheless, association with the co-op alone gives producers solid ground for negotiation.
Progressive change comes from learning through difficulties and experience.
After a rocky start in 2011 with 14 members, the co-op now works with 93 loyal producers who have learned the difference between working with intermediaries and the co-op, which is loyal to producers and reciprocal as well.
The co-op's presence has changed every district in Andahuaylas in many ways, including transitioning away from less profitable potato farming, which is vulnerable to rot and unpredictable factors, and into quinoa farming, which is in high demand in Peru and all around the world.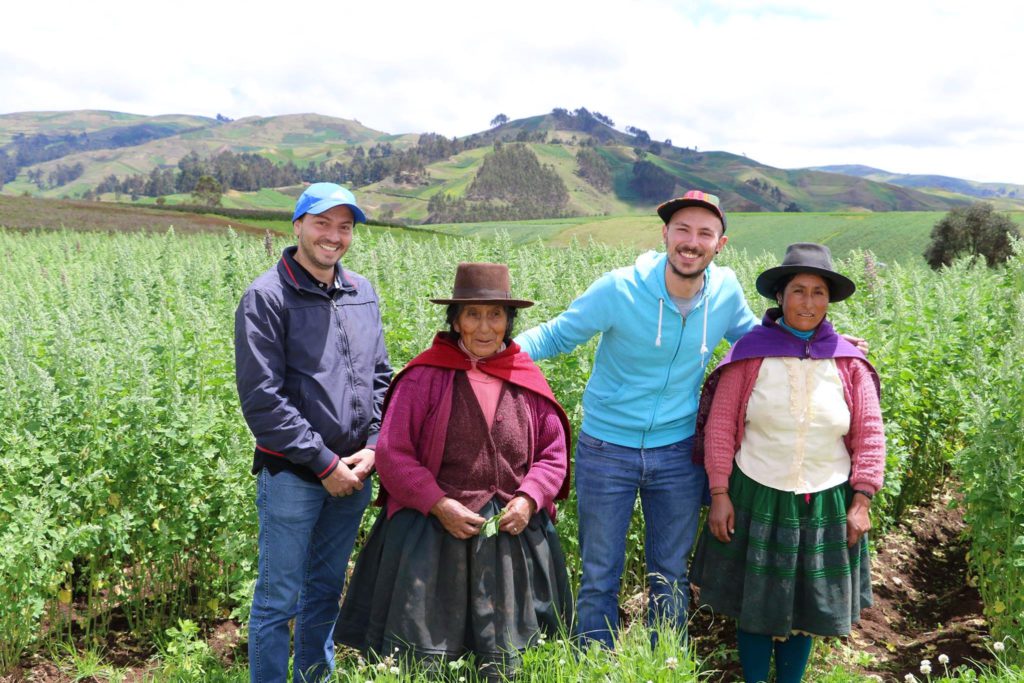 ---
Check out Cooperativa Agroindustrial Machupicchu's producer profile on Producers Market to learn more about their mission and products: