Producer Spotlight: Old Dog Ranch
Keeping humans as well as the environment healthy is a huge goal for the Sitkin family and Old Dog Ranch.
Alongside the Calaveras River in California sits a beautiful ten-acre walnut farm. Here, walnut trees thrive in the rich, fertile soils of the San Joaquin Valley. The vision of the Old Dog Ranch and proprietor Mollie Sitkin is to revolutionize the walnut industry. They are realizing this vision by promoting organic, sustainable practices throughout all agricultural processes.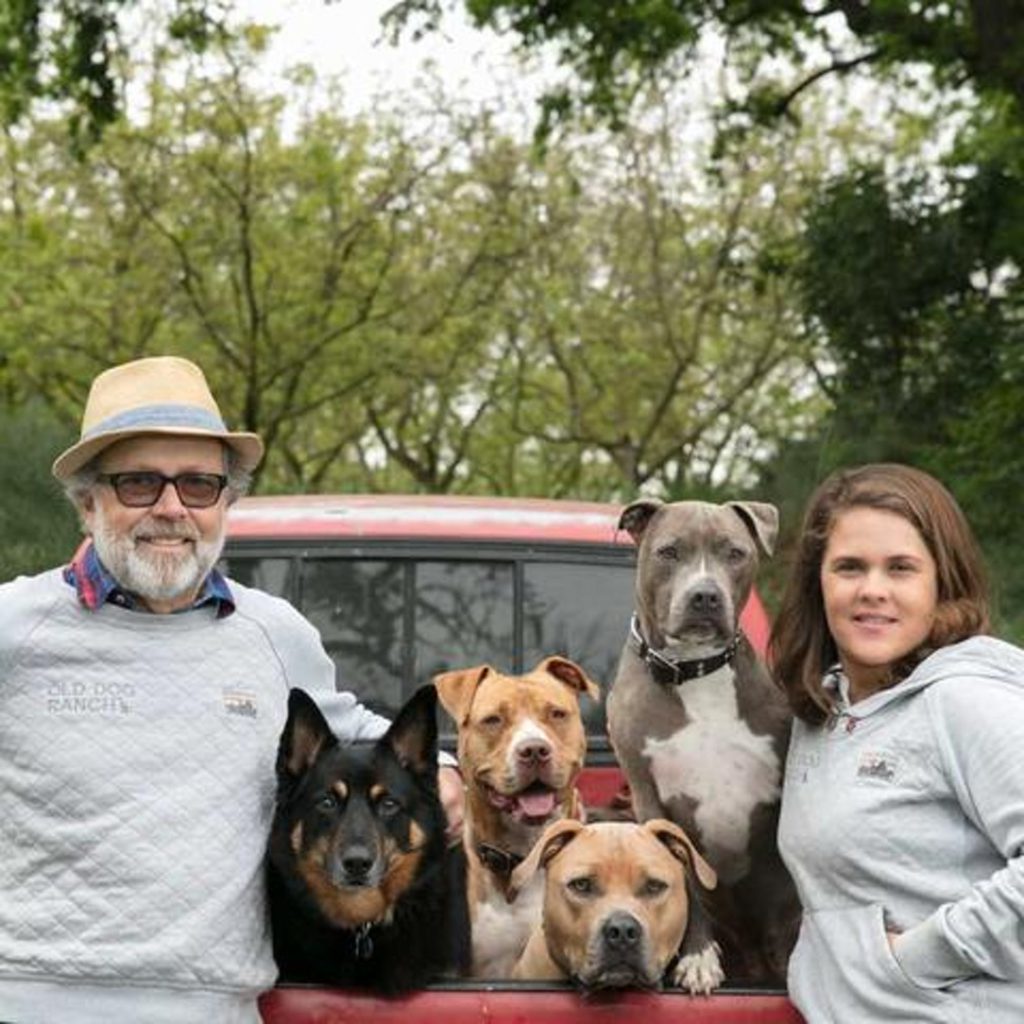 Join us as we explore the first Regenerative Organic Certified walnut farm in the United States.
The Rich History of the Old Dog Ranch
Old Dog Ranch working in its fifth generation of being a fully functional and operational farm. This ten-acre orchard is home to the Sitkin family, and current owner, Mollie Sitkin works hard to preserve the family name and grow their farm from its humble beginnings. The family has been living and farming on the ranch since 1912, where a century earlier, Mollie's great-great-great-grandfather raised forage crops for his sheep. This beautiful organic ranch has a deep family richness that is hard to come across today.
Mollie and her family produce the Old Dog Ranch's line of walnut snacks and walnut butter with organic Chandler walnuts from an orchard her father planted the year she was born.
The Old Dog Ranch Farming Practices
Not only has the Sitkin family taken on the responsibility of upkeeping the ranch and producing high-quality products, but they have also adopted sustainable practices all throughout their production process. The ranch gained organic certification in 2015, and in 2021, the Old Dog Ranch became the first Regenerative Organic Certified walnut farm.
Keeping humans as well as the environment healthy is a huge goal for the Sitkin family and Old Dog Ranch. They use drip irrigation to conserve water, build healthy soil with cover crops and manure, and choose crop varieties that flourish in the microclimate that exists on the banks of the Calaveras. These are just a few ways the Old Dog Ranch has incorporated regenerative practices throughout its processes.
Mollie is proud to source certified organic and sustainably grown ingredients from her family's farm and other local producers.
Old Dog Ranch Products

The Sitkins are constantly looking for new ways to elevate the taste of their walnuts and diversify their flavors. For example, they grow different types of peppers on the ranch which they then smoke over pruned walnut branches. They use these to flavor the walnut snacks. They also maintain their own bee hives and use their honey for walnut butter. The family is intentional about sourcing other materials from nearby local farms and family-owned businesses such as organic Meyer lemons, organic rosemary, and cocoa.
Mollie works closely with her three-person crew of employees to take on what to many people may seem like a daunting amount of work. They grind, stir, season, and toast Old Dog Ranch products in small batches at a CCOF certified organic commercial kitchen in Pacifica, California.
---
Every season Mollie and her team release new and exciting flavors for you to try. The Old Dog Ranch offers a wide range of walnut products consisting of walnut butter, syrup, and honey. Stay tuned each month for new seasonal flavors.
---
Discover their products on our marketplace.