Product Spotlight: ZBNF's Cashews
Zero budget natural farming is a process that empowers farmers to adapt natural methods for cashew and other crop production in India.
The Zero Budget Natural Farming Star Crop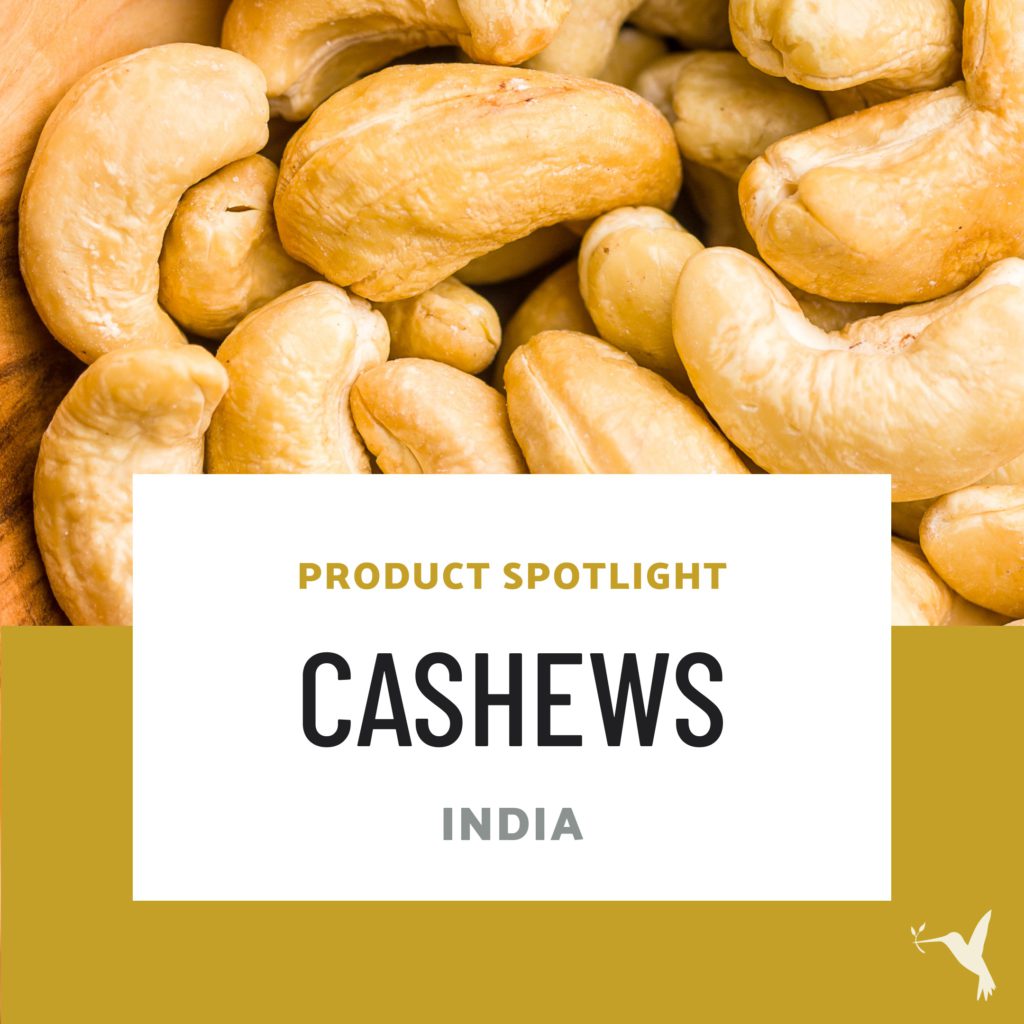 Tribal regions are priority zones for zero budget natural farming (ZBNF) implementation in the vision of Rythu Sadhikara Samstha. These communities are amongst the most vulnerable to any shift in agricultural and climatic patterns.
The RySS-ZBNF is a grassroots movement in India. Practitioners and farmers are dedicated to caring for the land, people, and communities that produce our food. The program offers climate-change resilient, low-cost, "zero-budget" natural farming. The methods aim to promote the welfare of farmers, naturally improve soil fertility, make more nutritious, chemical-free food available to the consumer. It also aims to ensure diversity in farming, reduce the cost of cultivation for tribal farmers, and provide food security for their households.
The tribal areas in East Godavari and Visakhapatnam are home to many cashew nut farmers, along with other NTFPs. Previously, farmers were treating their cashew trees with pesticides and fertilizers before every harvest. This was the best way they knew how to ensure a higher yield. Unfortunately, over the years the farmers observed that their trees had lost luster and yields.
Farmers noticed the harmful effects of these chemicals. Fortunately, with the support of ZBNF staff in the agriculture department, cashew farmers started applying 'ghanajeevamrutham' to their trees.
These simple procedures brought significant changes to the cashew trees and the yields in following years.
Zero Budget Natural Farming & India's Cashew Trees
The ZBNF cashew trees have started showing resistance to temperature fluctuations, insects and pathogens. In addition, their leaves are wider, shinier, and dark green in color. Applying 'ghanajeevamrutha' increases the availability of nitrogen. Farmers are also witnessing early flowering and higher rates female flowers, resulting in a higher number of fruits.
Last year, the average cashew nut yield was 450 kilos per acre. This year, farmers expect the yield to be around 650-800 kilos per acre.
These observations have brought a smile back to the faces of many tribal farmers in the area. They are set to transition their full cashew operations into ZBNF.
---
To read more about how ZBNF's fertilizing treatment is helping other plants and communities flourish, follow this link.