Producer Spotlight: Eumelia Farm
It is evident that Frangiskos and Marilena made conscious and purposeful decisions when creating Eumelia farm. They have carefully thought out every detail to ensure a symbiotic relationship with nature.
A Unique Agrotourism Experience
Nestled amidst the hills of Lasconia and the Peloponnese, not far from Athens, is Eumelia farm. This biodynamic farmstay is the perfect destination to disconnect from everyday life and reconnect with nature—for travelers and locals alike. The word eumelia, derived from Greek, means harmony, and the unique agrotourism experience at eumelia farm lives up to its name.
The owners of Eumelia farm, Frangiskos Karelas and his wife Marilena Karadima, tend to the land with care and respect. Thanks to their efforts, it has become "the most ecological & green farm and hotel in Greece."
From City Slicker to Biodynamic Farmer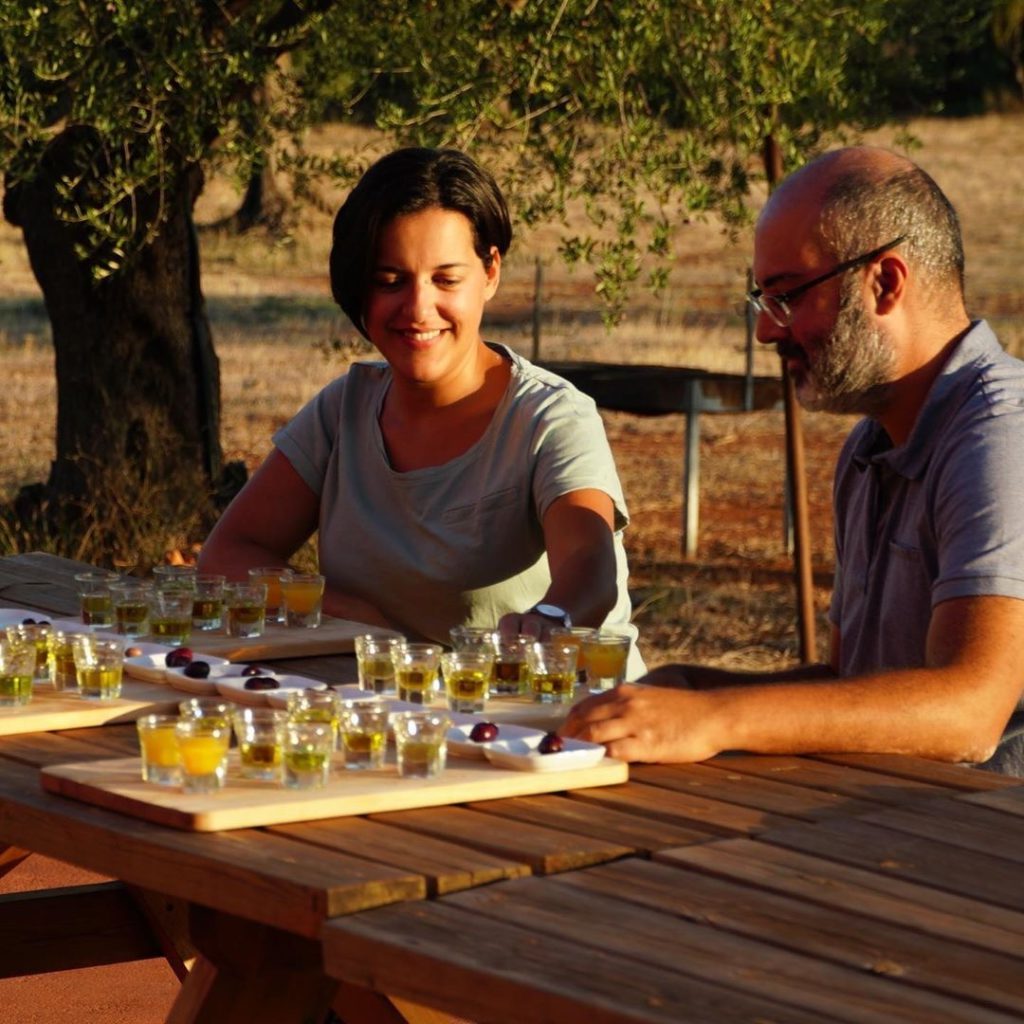 Karelas was originally an urbanite, not a farmer. He grew up in New York, moving to Maryland to study International Relations at John's Hopkins. After college, he took a job with the European Union in Brussels. Several years ago, Karelas' life took a turn when he traveled to Greece to take care of paperwork for the farm that had been in his family since the 1890s.
Once there, Karela decided to stay and turn Eumelia farm into the eco-friendly agrotourism destination that it is today. Since then, he has earned a diploma in permaculture and gained more than 13 years of experience in sustainability, agrotourism, and ecotourism.
Harmonious Design at Eumelia Farm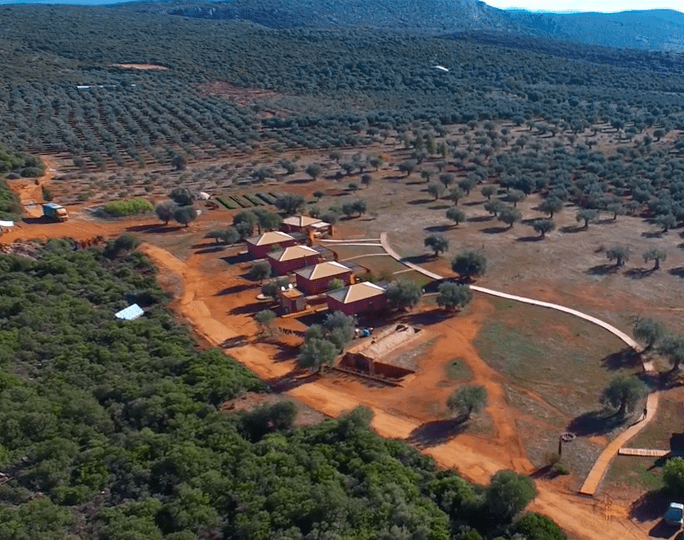 It is evident that Frangiskos and Marilena made conscious and purposeful decisions when creating Eumelia farm. They have carefully thought out every detail to ensure a symbiotic relationship with nature. From the way they choose their building materials to the way they farm their ancient olive groves and vinify their grapes, the couple's holistic approach to farming is a wonderful example of how we can get what we need from the land without destroying it in the process.
Frangiskos and Marilena have created a stress-free environment where flora and fauna thrive and where visitors can relax and enjoy in style and comfort. Guests may also choose from a variety of retreats and tours to get some hands-on farm experience. Options range from olive or grape picking (depending on the season) to Mediterranean cooking classes, yoga retreats, and more.
The property has five cozy, eco-friendly bungalows designed with bioclimatic architecture. They run on solar and geothermal energy, use energy-efficient light bulbs and water-efficient faucets, and are furnished with natural products. Everything, from the mattresses to the towels and linens, is made from ecological materials. Guests, of course, are encouraged to join the environmental effort by reusing their towels for up to three days and recycling their waste. Grey and black water is also recycled and used to water the groves and gardens.
The organic vegetable and herb gardens utilize permaculture and biodynamic practices. Following the principle of polyculture, a variety of crops reduces stress on any single plant. Co-planting, composting and mulching create the healthy soil necessary to produce nutritious vegetables. When it is time to cook, the veggies are freshly cut to make delicious farm-to-table meals. The symphony of Mediterranean flavors that is Marilena's cooking has been described by Forbes magazine as, "the most perfect, this-is-why-you-travel-to-Greece meals."
Tours & Retreats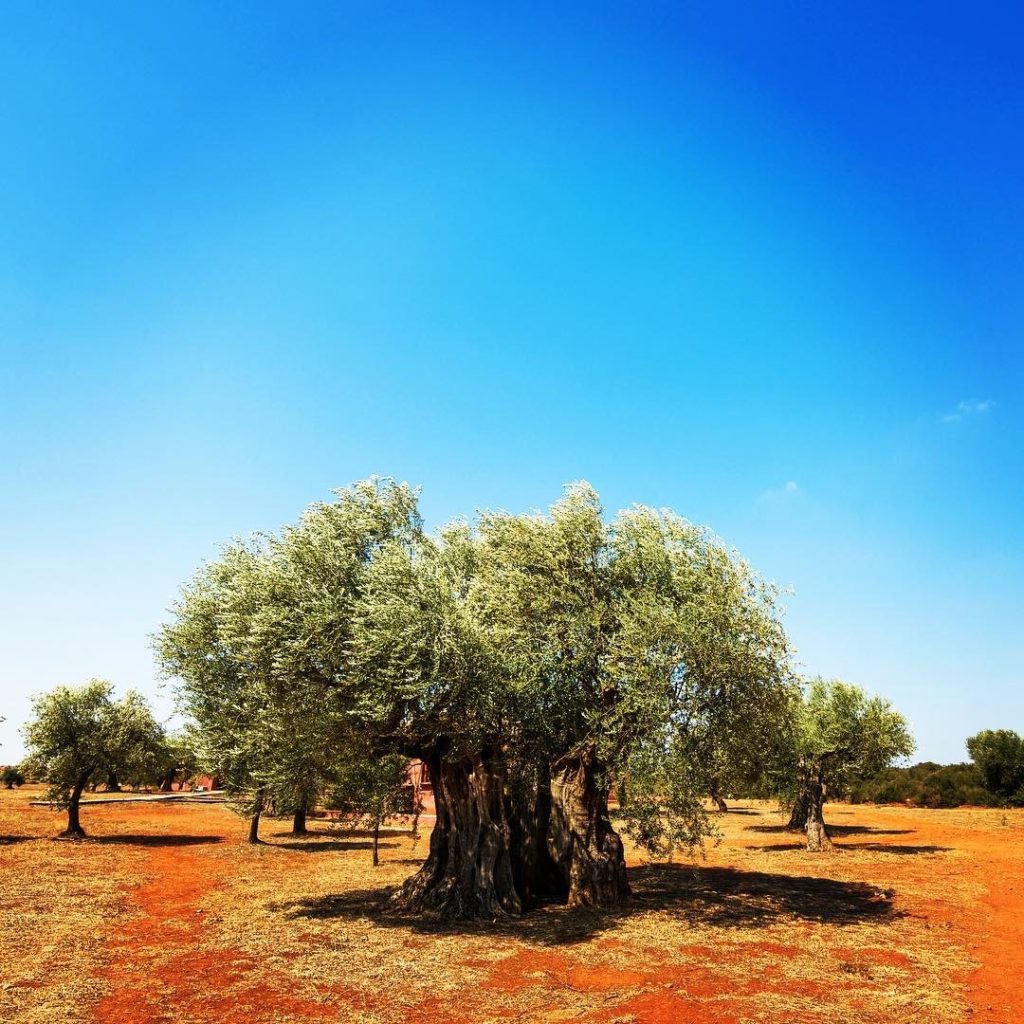 At the center of Eumelia farm you can find the ancient olive groves. Workers hand-pick the olives from these perennial trees to make Eumelia farm's famous organic olive oil. Olive oil is a key component of the Mediterranean diet and culture. Its production originated in the area in 2,500 BCE. Back then, olive oil was not used for consumption. It was used as lamp fuel and a pharmaceutical ointment. It wasn't until the fourth century BCE that it began to be used for cooking.
While some of the olive trees at Eumelia farm are "new," it is not surprising to find others that are over ten centuries old! Eumelia farm's organic olive oil comprises a blend of three distinct varieties of olives: myrtolia, koroneiki, and agrelia. If you are an olive oil fan, you won't want to miss the Olive Oil Experience, an "immersion five-day tour where you pick, cook, taste and make liquid gold."
You can also check their products in their organization profile at our Producers Market platform.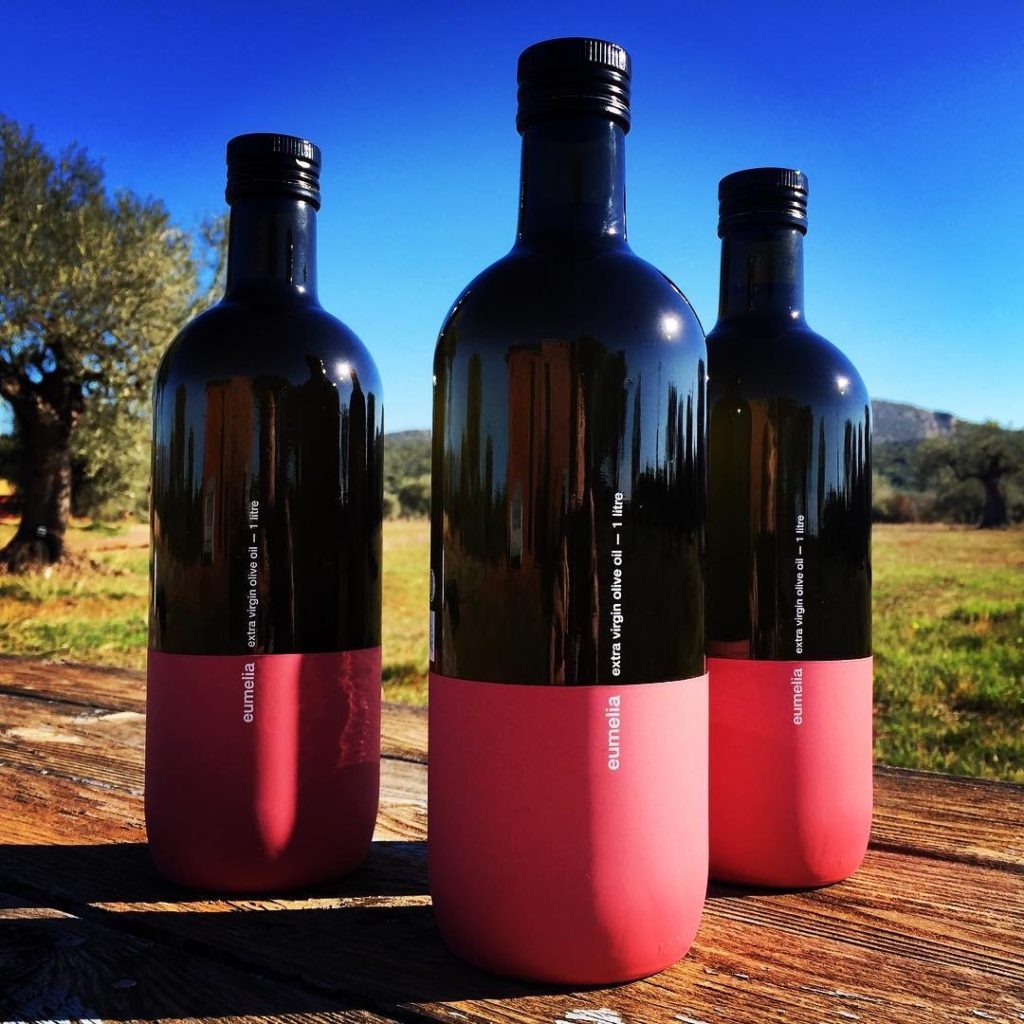 On top of being a talented cook, Marilena is also a level 3 sommelier with a talent for pairing wine with every dish. Wine tastings are a common activity at Eumelia farm. They even offer an eight-day tour, during which they teach visitors all about natural wine. To top it off, they offer the opportunity to participate in a traditional grape stomp accompanied by music! The grapes used are cultivated on the farm, handpicked, and naturally turned into wine. The five local varieties of grapes used in this process are: kydonista, athiri, moschofilero, agiorgitiko, and avgoustiatis.
And that's not all! Eumelia farm also offers a Mind and Body Experience designed to help you connect mind, heart, body, and soul. Take a yoga class among the olive trees, enjoy a hike, or let the harmony permeating Eumelia farm wash over you as you meditate. Gastronomy, yoga, wine, or olive oil—there is a tour or retreat for everyone. No matter what you choose, you are sure to leave this place feeling at peace and connected with nature.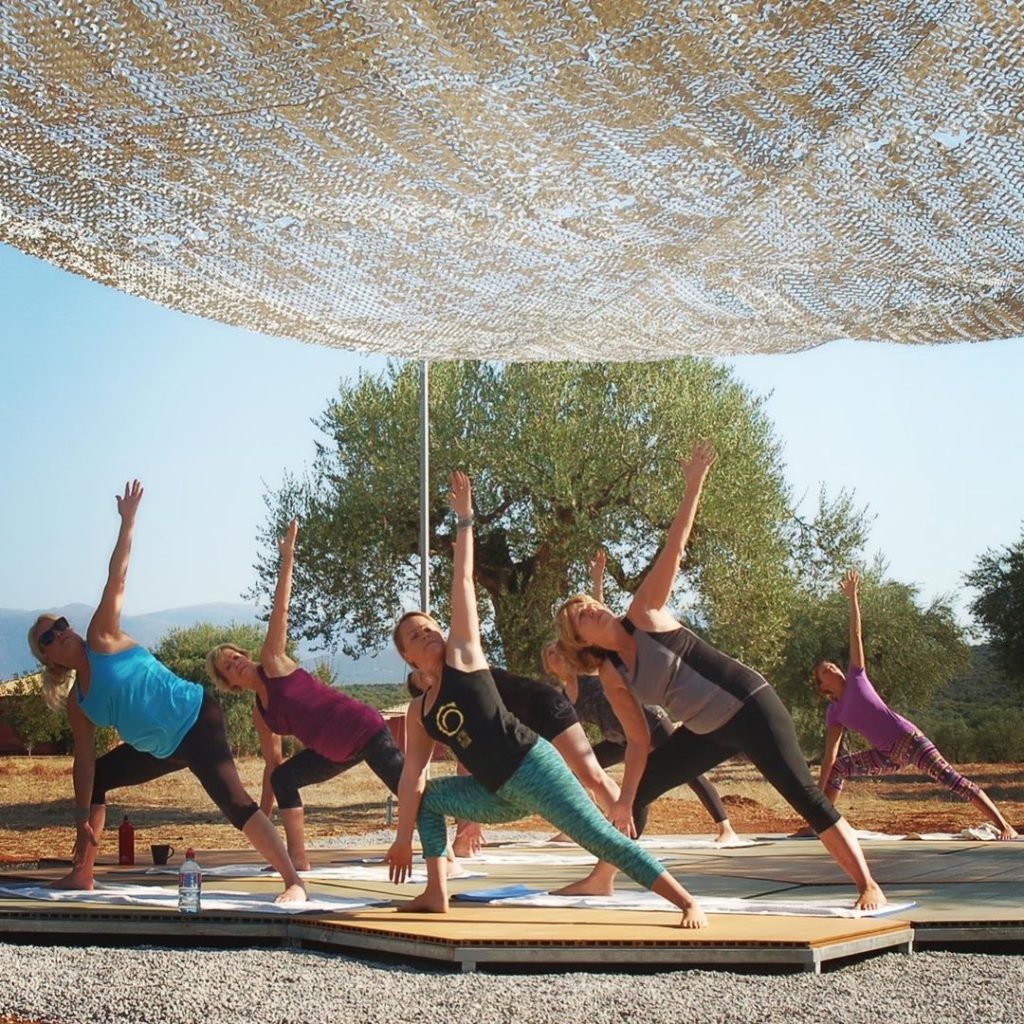 ---
We invite you to subscribe to our newsletter to receive more of our freshly-picked farmer stories and news at Producers Market.