Producer Spotlight: Ancestral Organics
Ancestral Organics shows the world that it is possible to be a business, make a profit, and support local communities and ecosystems at the same time.
The hard work and big visions of the producers in our network inspire us all the time. And sometimes, they blow us away. This was the general feeling after we met with Mateo Ospina Mejia from Ancestral Organics.
Ancestral Organics: Built on a Holistic Foundation
This brand is showing us, and the world, that it is possible to be a business, make a profit, and support local communities and ecosystems at the same time. They are demonstrating how to build a business from a starting point of integrity.
Ancestral Organics has already covered a lot of ground in their three short years of operations. From soil health to community health, and from gender equality to developing markets, they are really doing it right.
Mateo says that he wants to see Ancestral Organics products all over the world. With our StoryBird technology, we are here to help them share their story with their products. We are certain that their model of holistic commerce will inspire producers and customers alike.
Ancestral Organics began with the goal to restore our natural world. The brand is built on the belief that using the wisdom of our ancestors is the only way to build a sustainable future.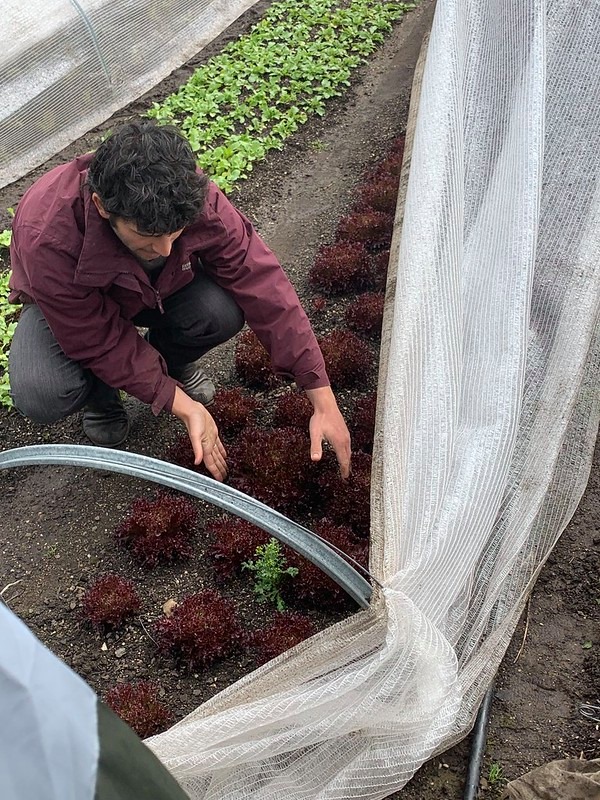 Breaking Free of Unhealthy Cycles
The founding team at Ancestral Organics saw the vicious cycle in which our agriculture system is trapped, from depleted soils to undignified wages for small farmers. Mateo explains how the way we grow our food also causes the biggest harm to our environment.
With Ancestral Organics, he and his team decided to step away from this cycle and build a new one.
The brand has 30 hectares of its own farmland where they have used regenerative techniques to grow the world's first biodynamic plantain. Their use of polycultures supports thriving production, combining turmeric, moringa, cacao, sacha inchi, and fruit trees.

"It isn't natural for a plant or crop to grow on its own," Mateo explains.
In addition to their vision to bring their products to the world while breaking the paradigm of huge agribusiness monopolies, Ancestral Organics is committed to social responsibility and supporting dignified lives for small farmers and farmworkers. Seven out of ten agricultural workers live in extreme poverty around the world; in Colombia, only one out of ten receive a pension when they are ready to retire.
Mateo and the team asked themselves, how do we change this and still earn a profit? Especially when there are intermediaries all along the supply chain who take large percentages and concentrate the wealth at the top.
How will they do it?
The brand recently started a new campaign where for every retail product they sell in the U. S., they will offer support to a grower for one square meter of their farm. This includes supporting the transition from conventional to organic and eventually implementing regenerative and ancestral practices. After the three-year transition, they will buy the regeneratively grown products for four times the original value. They also ensure that growers receive health and retirement benefits and fair working conditions. With this initiative the brand hopes to transform the destructive cycle of poverty for agricultural workers and convert regenerative agriculture into a financially sustainable model.
Additionally, they source directly from over 30 independent small cacao farmers in the Sierra Nevada de Santa Marta. Within this natural landmark of Colombia, they work with associations that promote small farmers and pay above market price. The goal is to rupture poverty and promote more harmonious agricultural practices.
Ancestral Organics Products
Ancestral Organics has a line of superfood products that are produced without preservatives but still have a long shelf life. The brand has an amazing system of traceability. From the spreadable yacon chocolate, to the sacha inchi oil, the team knows who grew the product, who harvested it, when, and under what climatic conditions.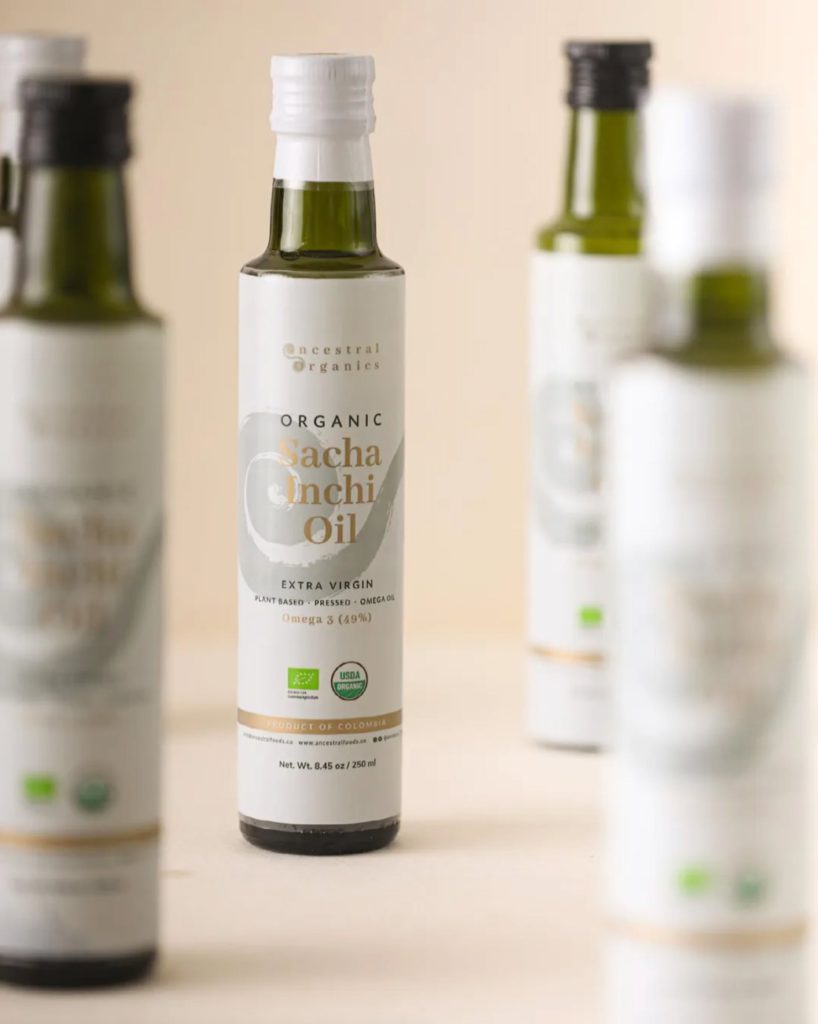 Other Ancestral Organics products include medicinal turmeric powder, dehydrated fruit bites, cacao snacks, plantain flour, and other spices, all of which are vegan, gluten-free, and some are kosher as well.
Where can consumers find their products?
Currently, the brand's products are available in Florida and various states in New England. They have a commercial and operations team already in place in Florida which allows them to offer direct store distribution to stores, and they are in the process of establishing another team in Los Angeles. They also offer direct B2C delivery from their website .
And don't worry if you're in Europe. In the coming months, they will be shipping their first order to London where they have managing partners ready to distribute all over the UK.
The team at Ancestral Organics knows that to create change at the systemic level, they have to consider all parts of it. As such, they are working from the ground up. From regenerating the earth through agriculture practices to modeling traceability and transparency in the supply chain. We can't wait to help them share it with their customers with StoryBird.
Ancestral Organics is truly an inspiring model of holistic business and regenerative practices. In just three years, they have grown their team from three founders to over 20 people. They have developed a model that builds social and environmental solutions into every step of the process. And they have begun penetrating local and international markets with promising results.
Stay tuned. Soon we will share more about their delicious products and inspiring practices, as well as how to follow their journey with StoryBird.
---
Check out all our StoryBirds here.