Lhamour: Handmade, Ethically-sourced, Organic Beauty
Khulan Davaadorj's problem became her passion when she learned to formulate her own skincare products. With Lhamour, she went on to have a real impact on other people's lives, and the society at large.
Love yourself, Love others, Love the environment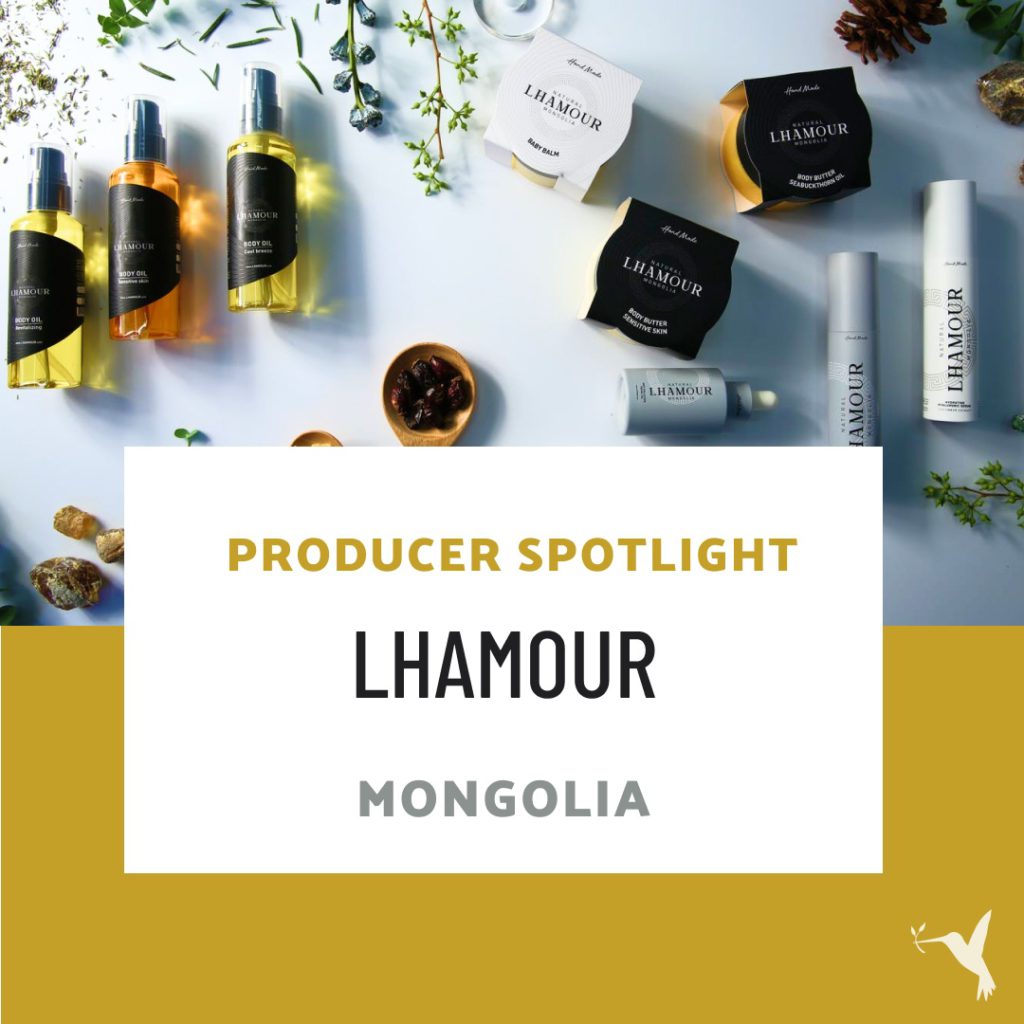 Drawing inspiration from the land of eternal blue skies and the resources native to it, Lhamour is Mongolia's first organic skincare company. Making use of the country's best ingredients, Lhamour strives to be a changemaker by producing natural skincare products that address various skin conditions affecting people all around the world. Their products embody their philosophy of "loving yourself, loving others and loving the environment through an environmentally friendly and socially responsible approach."
Khulan Davaadorj launched the project in 2014 after a personal quest to heal her skin allergies. As Lhamour expanded, opening their first flagship store in Mongolia's largest international shopping mall in 2016, so did their product range—from skincare, to hair care, to lifestyle brand.
Today, 
Lhamour is more than just a beauty company. It truly grows from a foundation of love, the meaning behind its name. Khulan is a strong advocate for women's empowerment, environmental justice, and uplifting marginalized populations. The company takes a holistic approach regarding environmental and social responsibility, creating zero-waste natural products with unique, local ingredients and always giving back to the community with each success.
Handmade, with Love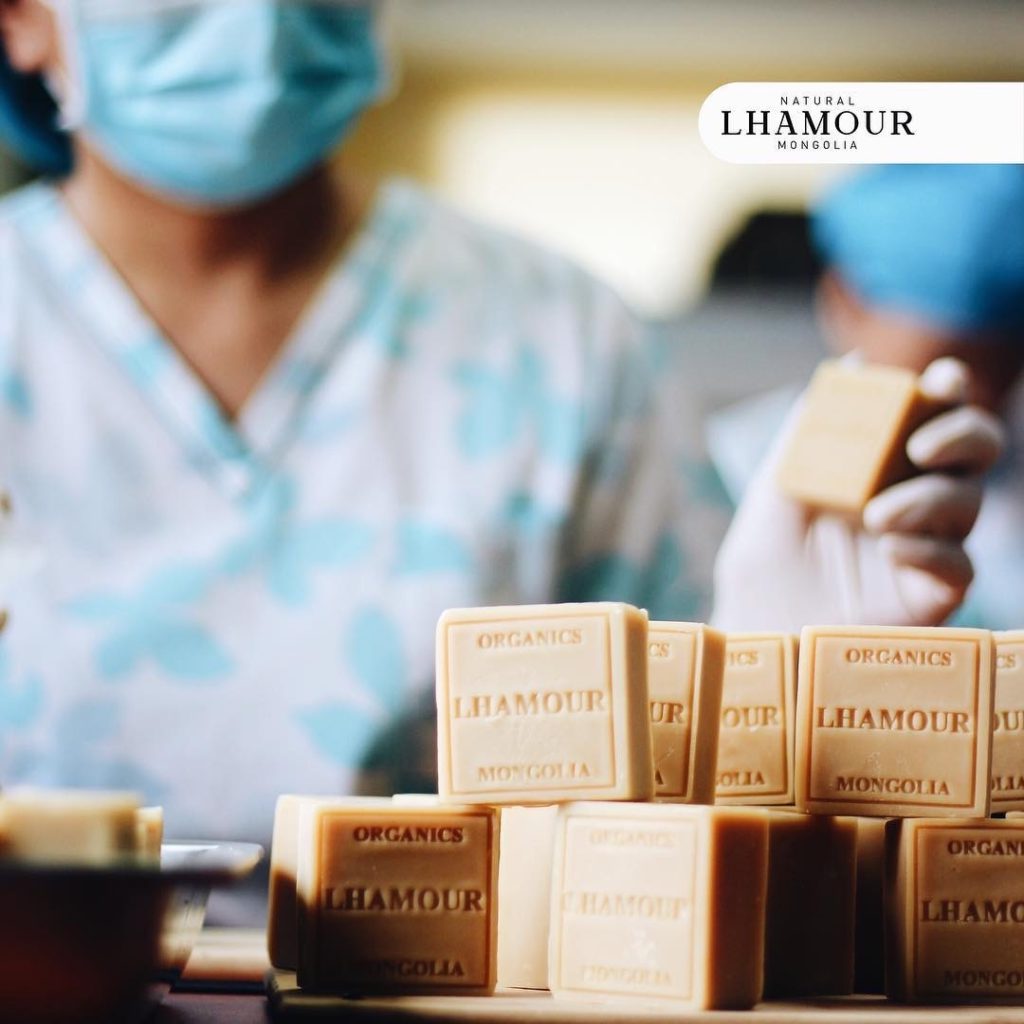 Every single Lhamour product is made by hand. If you were to visit their website, you would find a complete list of their staff. The list includes Khulan as Chief Technologist, as well as Giihnaran, Handaa, Chantsaldulam, Altantungalag, Bayartsetseg, and Badamkhand—the women in the production team crafting and packing the products that make their way to your hands, guaranteeing unique, loving production, as well as fair employment conditions.
"When you make something, you leave a part of yourself in it. When you are finished creating, you take pride in the work partly because you see yourself in it. When you buy something someone else made, you yourself are reflected in that purchase.

Whether it's the color, the texture, the shape, or just the mood you happen to be in, an item that has been crafted as an expression of the creative spirit person who made it is treasured and valued far beyond an item that was made for worldly mass consumption."

—Lhamour
Sustainable, Ethically-Sourced & Organic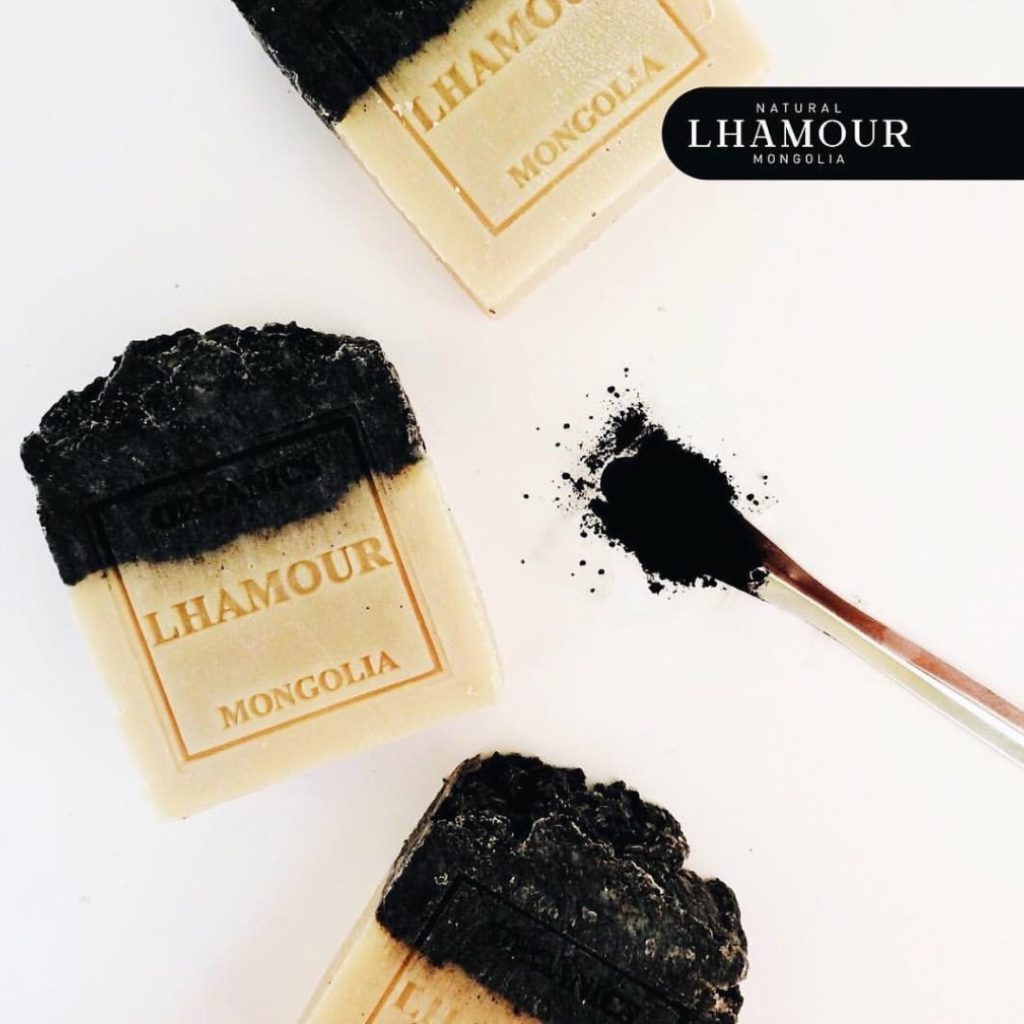 Environmental awareness and social philanthropy is woven into the Lhamour business model. For example, tallow is a prominent ingredient in many of their skincare products. Tallow is a traditional ingredient with anti-inflammatory properties that has been used for centuries by nomadic tribes and herders from around the globe to soothe and moisturize their skin in harsh weather conditions. Lhamour works with nomadic herders in Mongolia to source their tallow, and always ensures that the animals roam freely in their natural habitat, are grass-fed, and live healthy lives. The company is mindful of steering clear from animal testing and remaining cruelty free.
As strong proponents of social and environmental justice, Lhamour is committed to ethically sourcing ingredients. Khulan personally sources ingredients from marginalized communities she can give back to, making sure each and every ingredient is of the best possible quality.
This means that the majority of Lhamour's raw ingredients—like sea buckthorn oil, rosehip, thyme, goat milk, yak milk, sheep tail fat, beeswax, and honey—are sustainably sourced from small, family-owned organic farms and local herders in Mongolia.
They combine these local ingredients with popular high-quality, organic ingredients such as coconut oil, shea butter, olive oil, and non-GMO soybean and sunflower oils to create their products. Ingredients are always derived from non-genetically modified plants that are grown in an ecological way, with respect for the environment and without the use of artificial pesticides, fertilizers, or any other synthetic materials.
Lhamour aligns itself with the UN's Sustainable Development Goals. They are currently working towards 10 out of the 17 goals, and actively address economic, environmental and social issues. It is their vision to make the world a better place. Since its establishment, Lhamour has been supporting the employment of women, volunteering to help unprivileged children, and promoting an understanding of sustainability among employees, younger generations, and business partners.
A Solution For Allergies & Skin Problems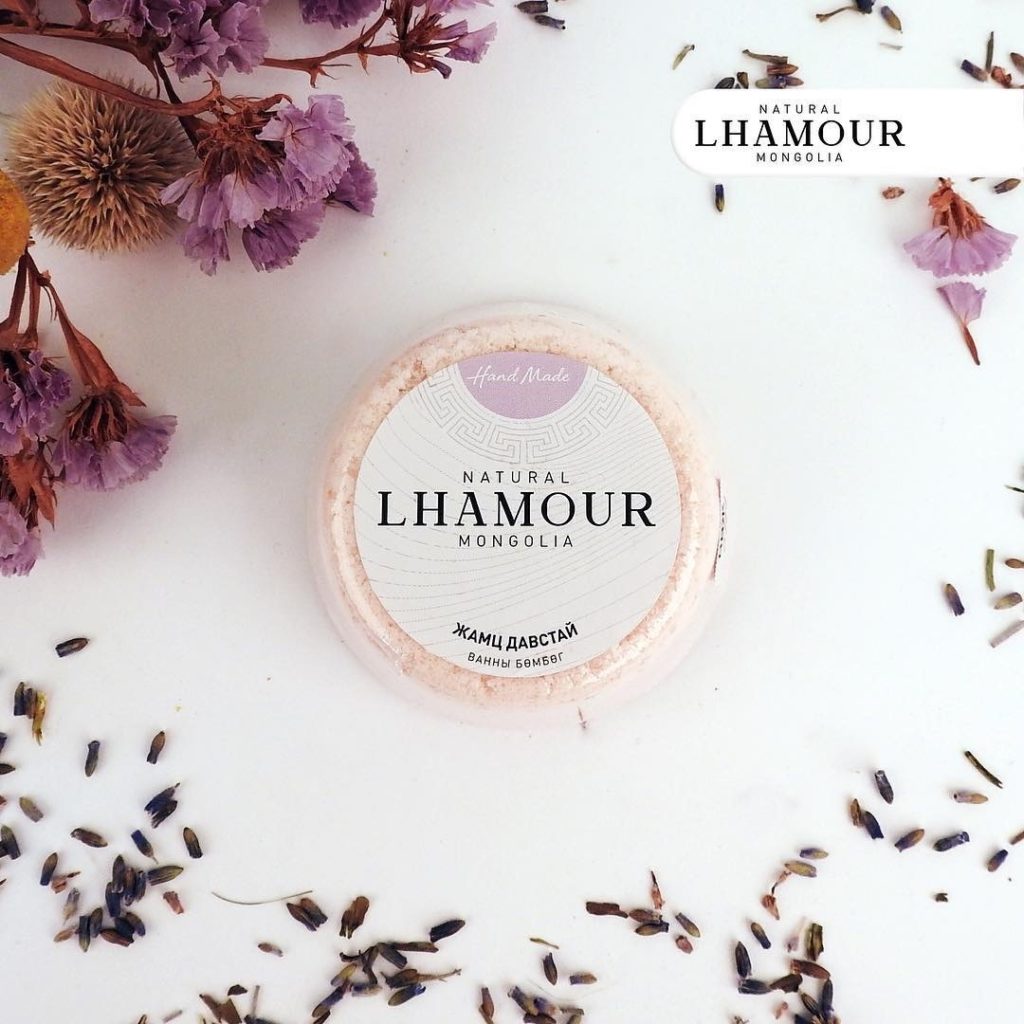 Lhamour products are geared toward sensitive, dry, highly allergic and rash-prone skin—for men, women, children, or babies. Khulan's vision began with her personal quest to find a solution for her own skin problem—severe allergies owing to air pollution, low water quality, and an extreme climate. After struggling with products that were either too harsh (synthetic, irritating formulas) or too inaccessible (too expensive or foreign), she quickly learned that she wasn't alone, and she decided to take matters into her own hands.
Khulan's problem became her passion, and she learned to formulate her own products. Through Lhamour, the solutions she discovered would go on to create an impact on other people's lives, and society at large.
Looking For The Future Generations

"It isn't just about a girl with dreams anymore."

—Lhamour
Lhamour was established with a dream of creating a Mongolian brand of healthy, high-quality, natural skincare products. The brand has since grown and expanded to become much more than that, reaching as far as Australia, Hong Kong, India, Japan, Kuwait, Mongolia, Singapore, Taiwan, Thailand, and the UK. Their international distributors have amazing stories and have become social entrepreneurs themselves through the Lhamour brand, learning to make a change within their countries, one step at a time.
Lhamour's name communicates the company's commitment to a thriving future: "It has my niece's name Lhamo in it," Khulan shares. "Because eventually, what we do now will affect our next generation and thus, by being a social impact business, we want to show the future generation that we need to take care of each other and mother nature as well."
---
Interested in experiencing Lhamour?