Carob Cashew Pie (Raw Vegan Pie Recipe)
If you love chocolate, you will love the carrubato or carob. With this recipe, we bring you some innovative Sicilian flavor to add to your favorite sweet dishes.
CioKarrua-Flavored Raw Vegan Pie
The team behind Producers Stories is crazy about food—especially food with a story to tell. We're passionate about bringing farm-to-table flavors into your home with recipes, product spotlights, and blogs highlighting our farmers' voices.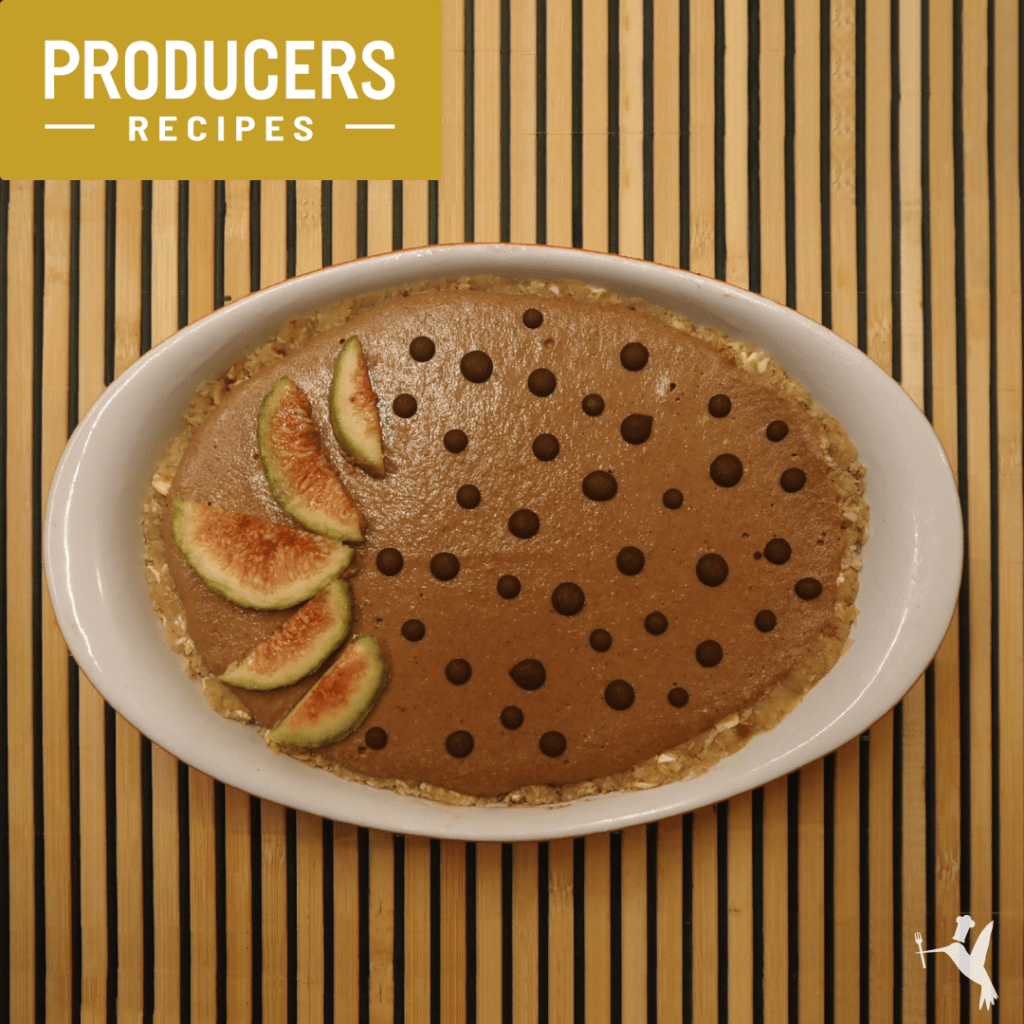 "Carrubato" is an innovative idea from our new Producers Market organization, CioKarrua. CioKarrua crafts organic chocolate and other artisanal products derived from Sicily's carob trees, which produce this nutritious legume native to the Mediterranean region. It tastes just like chocolate! And it makes a delicious raw vegan pie.
Are you a chocolate lover looking for a caffeine-free dessert option? Then you will love this Raw Vegan Cashew Pie flavored with CioKarrua's carob powder.
We used CioKarrua's carob powder to make this delicious "Carrubato Pie," and we are excited to share the recipe with you.
Ingredients (4 portions)
Crust
3 cups oats (soaked in water for 10 minutes)

½ cup coconut oil

½ tsp s

alt

½ cup water

1 date (soaked in water for at least 1 hour)
Filling
2 ½ cups

cashews (soaked 8 hours)

2 Tbsp

carob powder

1 tsp vanilla

4 dates
Topping
1 Fig

1 Tbsp coconut oil combined with 1 tsp carob powder
Preparation
Add all the crust ingredients to a mixer and blend for 20 seconds (you can also mix the ingredients by hand) or until you have a crust-like consistency.

Grease your pie pan with coconut oil so the crust doesn't stick to the bottom.

Next, use your fingers to press the crust mixture into the bottom of the pan to create the base of the pie. Let it rest for 20 minutes in the freezer.

While your crust is freezing, place all your filling ingredients into a blender and blend until soft.

Now, pour the filling on top of your crust, and place it back in the freezer for 1 hour.

Finally, add your favorite toppings. Get creative with it! We used seasonal fresh fig and drops of coconut oil mixed with carob.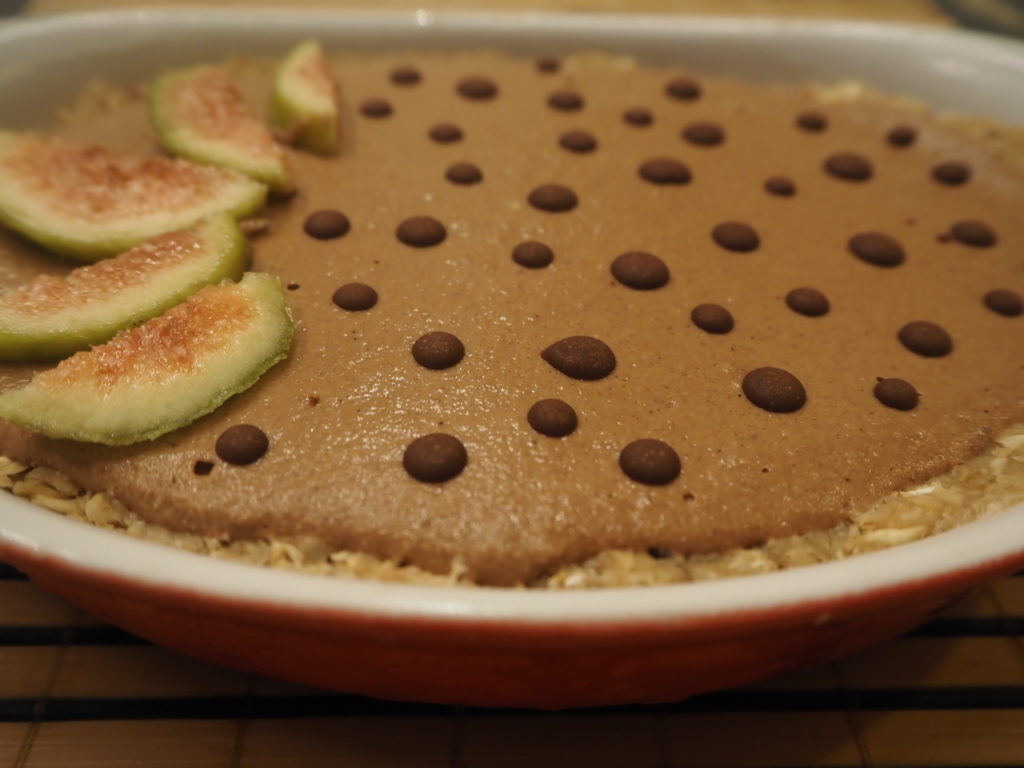 We hope you enjoy this innovative twist on some classic Sicilian ingredients from CioKarrua! Share your results with us in the comments.
---
For more recipes, have a look through our stories!