The True Value of Vanilla Extract
Did you know that the vast majority of vanilla flavor encountered in food is synthetic?
There is Nothing Boring about This Rare Ingredient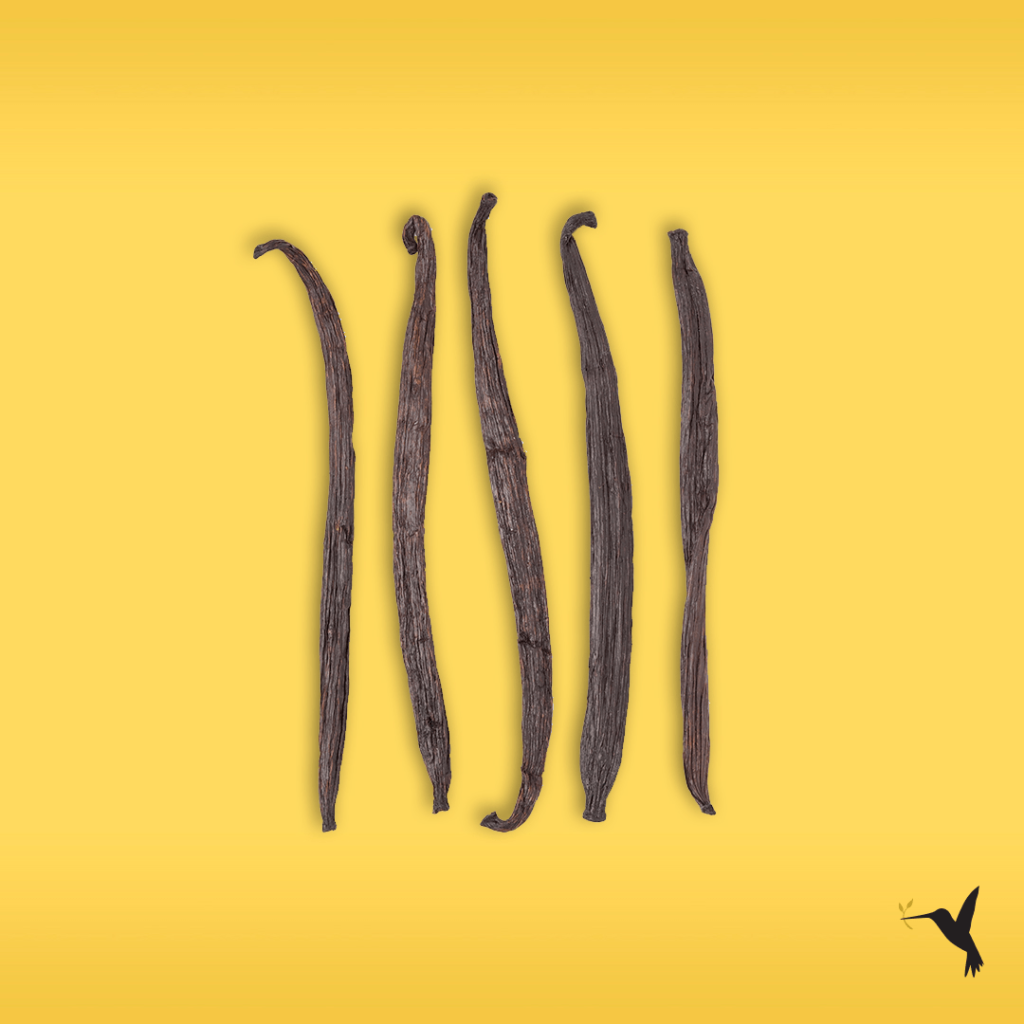 Did you know that the vast majority of vanilla flavor encountered in food is synthetic?
True vanilla extract is both rare and difficult to produce, accounting for rising costs around the world.
Perhaps we wouldn't think of vanilla extract as a generic ingredient if we knew how much labor it takes to produce it.
Vanilla planifolia, commonly known as vanilla, is originally from Mexico and Central American regions that provide the ideal levels of heat and humidity for it to flourish.
Vanilla is used to flavor both sweet and savory foods, delighting the senses of taste and smell alike. Vanilla's sweetness and silky aroma also make it a popular addition to fragrance oils, perfumes, and incense.
Medicinally, some people have found vanilla a helpful supplement for sleep problems, anxiety, and depression. Vanilla may also soothe digestive discomfort and serve as a mild laxative. In its natural form, vanilla can be a source of nutrients like iron, calcium, and potassium.
Cultivation of this indispensable spice is surprisingly difficult, which explains its high cost, second only to saffron. Since its natural pollinators only thrive in their native home of Mexico, most vanilla cultivated elsewhere in the world must be painstakingly pollinated by hand.
Due to this high cost, less than one percent of all vanilla flavoring on the global market comes from real vanilla pods. The rest is synthetic vanillin derived from cheaper sources, including the petrochemical-based compound guaiacol.
It's worth knowing where and how our key ingredients like vanilla are grown. Knowledge is a secret ingredient every bit as valuable—and delicious—as any spice.
Next time you're baking, maybe your cookies will taste just a little bit sweeter now that you #knowyoursource.
At Producers Market, it is our vision to build a platform that will make it possible to track exactly where your food comes from, who is growing it, and how it makes its way to your particular neighborhood grocer.
We believe that knowledge brings empowerment, and that's why we're working with cutting edge technologies to bring more traceability, transparency, and integrity to the agricultural value chain.
Having more knowledge—as an individual consumer, a wholesale buyer, or a multinational corporation—means you can transact with more trust, more confidence, and better stories.
By uniting a global community, we're making agriculture personal.
---
If you want to have access to a true vanilla extract producer, visit Vaoala Vanilla and explore their products.