Producer Spotlight:The Corner Store Network
Not all artisanal coffee producers are treated or paid fairly for the coffee we love and enjoy. The Corner Store Network aims to ensure they are.
The Reality of the Coffee Industry
As with many products we consumer, there is more that goes into our daily hit of caffeine than we may realize. Fortunately, there are brands like The Corner Store Network who are changing the system dynamics.
Farmers and farmworkers work hard, provide high quality products, and are continuously underpaid. Many coffee farmers struggle to break even each year, especially because of such low market prices. The Corner Store Network aims to change the dynamic.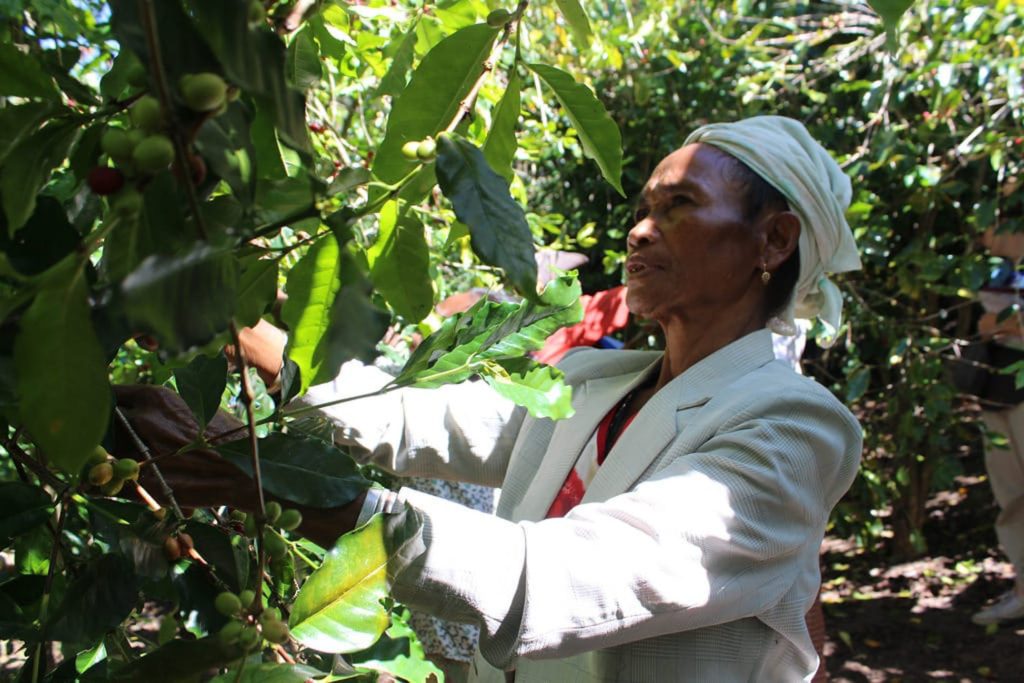 Even as demands for coffee products continues to rise, artisanal coffee producers receive little aid and have limited access to resources. These producers deserve the ability to sell their organic and delicious coffee while receiving fair treatment and pay. Combining aspects of social responsibility and transparency, The Corner Store Network works to educate coffee producers about their socio-environmental impact and provide quality ethically-sourced, organic coffee around the world.
As small farmers struggle to get by, many are unable to be as sustainable and regenerative as they would like. And it's not just coffee. Other cash crop markets such as cotton, sugar cane, and some fruits and vegetables experience the same dire flaws within similar business models. The chronic impacts of sustaining an industry model like this will ultimately affect markets beyond the agricultural sector as well as create ongoing social and economic repercussions. Enjoying our beloved cup of coffee in the mornings is not as simple as it seems.
Enjoy Your Coffee With a Splash of Social Responsibility
Not all artisanal coffee producers earn fair wages or treatment for the coffee we love and enjoy. The team at The Corner Store Network recognizes the flaws within this supply chain system and founded their organization as a solution. Here at Producers Trust, we love to connect with companies that are as dedicated as we are to empowering small producers and farmers.
The Corner Store Network aims to provide delicious coffee while educating artisanal coffee producers about their potential responsibility to the environment through regenerative techniques and knowledge. The company emphasizes paying producers who use regenerative practices at rates above market prices to give these hardworking farmers what they deserve.
Straight From the Source

One hundred percent of The Corner Store Network's coffee is wild and Arabic. Harvesters pick the cherries by hand, then wet-process and dry them in the sun right in the communities where they grow. The Corner Store Network chooses to put people and the planet before profit. Their hope is to unite coffee farmers and promote sustainable and high quality coffee. Take a closer look at one of the Network's farmers as they harvest and distribute Letefaho Coffee Beans through our Storybird.
"Our coffee is sourced directly from over 650 subsistence coffee farmers in Timor-Leste, who produce the coffee cherry using 100% organic farming methods on small-holder farms."
Sustainability Beyond Coffee
Hoping to scale their successes, The Corner Store Network has tapped into other markets. They also offer herbs, tea, olive oil, pickles, chiles, and more. Every farmer within their community is 100% organic and incorporates efforts of sustainability.
Enjoy your morning cup of coffee supporting our communities and our planet.