Producer Spotlight: Valverbe, Italy
Valverbe Italy believes that every plant has a soul with a specific role to heal and nourish everyone that connects with its essence.
The Soul of the Italian Alps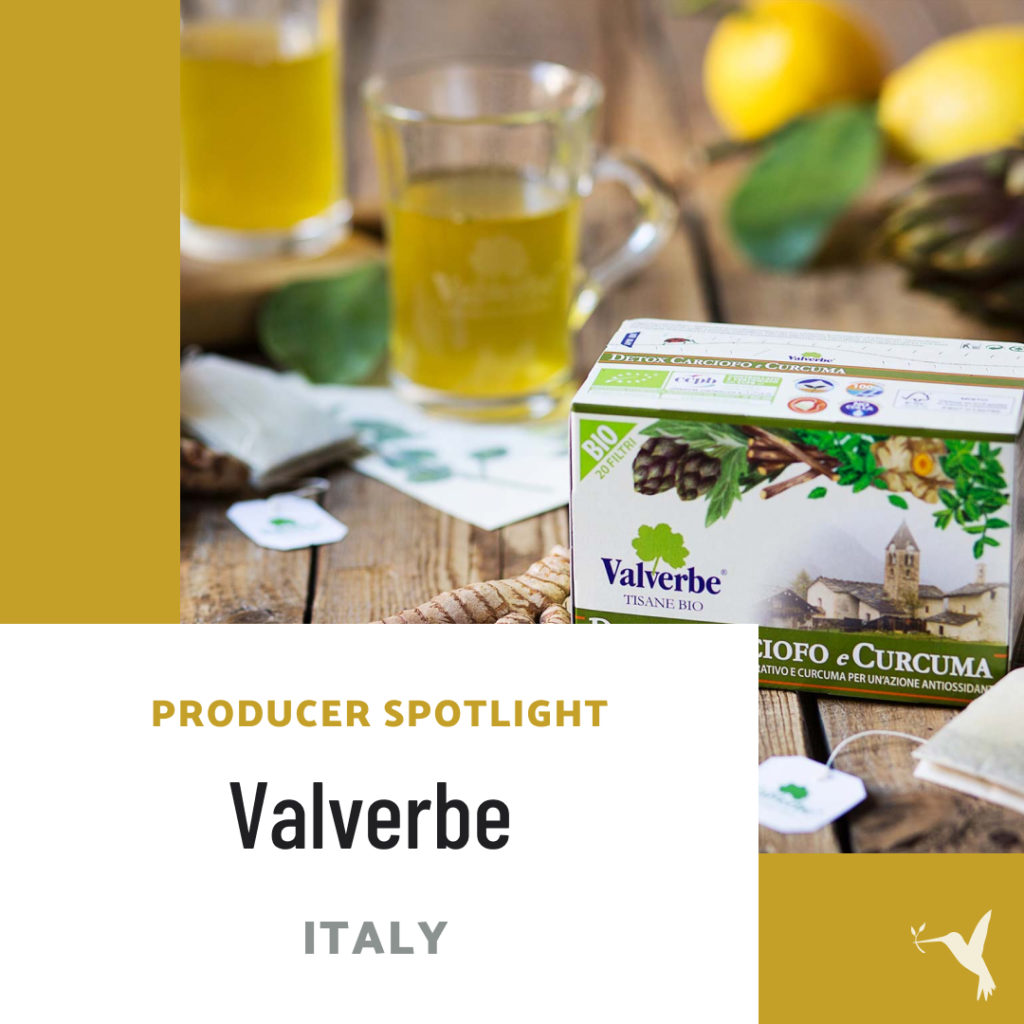 Valverbe is a family company born in Bellino, Cuneo Province, Italy. Michele Fasana dreamed of foregoing a regular job. He wanted to work in the mountains and recover the traditional legacies of native plants. So that's what he did. He and his wife, Giovanna founded Valverbe in 1985.
Michele always had a strong belief in the inherent medicinal powers of plants. He found motivation in the peaceful connection to the earth he experienced while exploring the mountains. Today, we can find this connection by drinking a cup of tea made from Valverbe's infusions.
Discovering the Power of Mountain Herbs from Valverbe in Italy
Luca Fasano, is the grandson of Michele. Today, he is Valberbe's current marketing and operations manager. Luca greeted us on our visit to the beautiful Valverbe property. He shared how Valberbe was born at a time when to embark on a path based on trust in an "economy of plants," was not accepted. Actually, most people in the family or community even considered in. Luca shared with us his grandfather's philosophy: "respect life and take risks." This philosophy empowered him to dedicate his life to growing his knowledge of native plants. Outsiders may judge, but Luca feels empowered to continue sharing this knowledge and philosophy.
Today, Valverbe is a successful cooperative. They continues to discover, innovate, and share the power of mountain plants. The brand offers more than 150 organic infusions. They use the best quality process for conserving medicinal properties in tea bags, producing around three million boxes of tea per year.
Their facility is located in Melle, Val Varaita. It includes a pharmaceutical laboratory where their team of pharmaceutical experts preserve the plants' medicinal properties. They store plants in alcohol and glycerin for 21 days, which preserves them. Then, they integrate these properties into different pharmaceutical products such as tinctures, oil blends, skin treatments, and serums.
Valverbe's unique story is full of knowledge of the herbs and flowers that grow in the surrounding Italian Alps. It is a story of working hand in hand with nature.
Their 30-hectare plantation is blessed with fresh spring water from the one of the nearby mountains. The company works closely with 25 small farmers in the region. They are all in alignment with Valverbe's philosophy of reciprocity with nature and care for the place they habit. All members of the cooperative share certain values, such as protecting water, native plants, and the beauty of the landscape.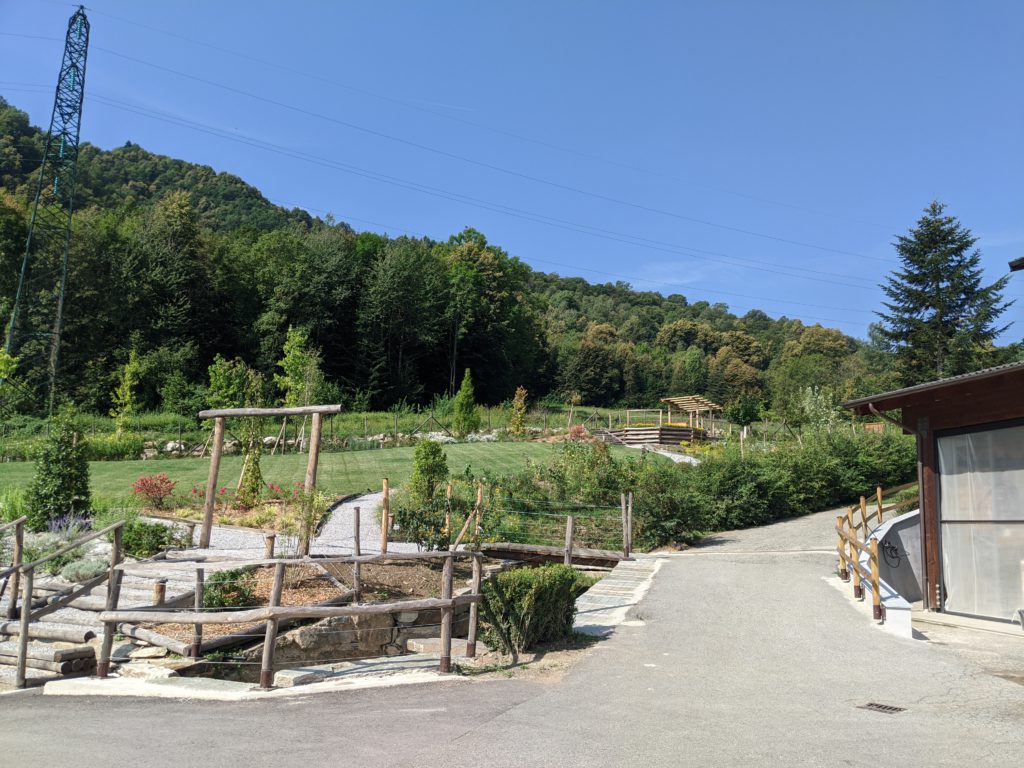 Organic herbal teas are the protagonists of the cooperative's product line, which also includes cooking spices and other dried goods. The quality of these infusions and spices is evident to anyone who consumes them. They deliver a full sensory experience with the delicate flavors of the Italian Alps. Rhodiola rosea (one ingredient in the Zero Stress infusion) especially caught our attention. Luca explained that it was used in World War I for psychological healing. It has relaxing and uplifting properties. Betula was used for purification. Iperico, Stella Alpina, and the list goes on. Valverbe offers many more opportunities to discover new plants and learn from their products.
Valverbe's team wishes to bring the consumer's experience closer to the plants and extraction process. That's why they are currently developing a new facility on premises where anyone interested in learning about Valverbe's plants and stories can visit a botanical garden with decorative and edible plants and organize gatherings with a view of the Alps in this unique location.
A Day On the Grounds of Valverbe
During our visit, we also observed how the plants are processed. We met Oliver, a Valverbe employee from Ghana, while he was separating the plants by hand, working with a big smile. We could feel the soul of the cooperative and the team just by meeting the first person in the facility and seeing how he interacts with the plants. He seemed to be happily enjoying his work. (He also looked like he was about 40 years old when he was in fact 60—another reason why we should all be drinking more tea!)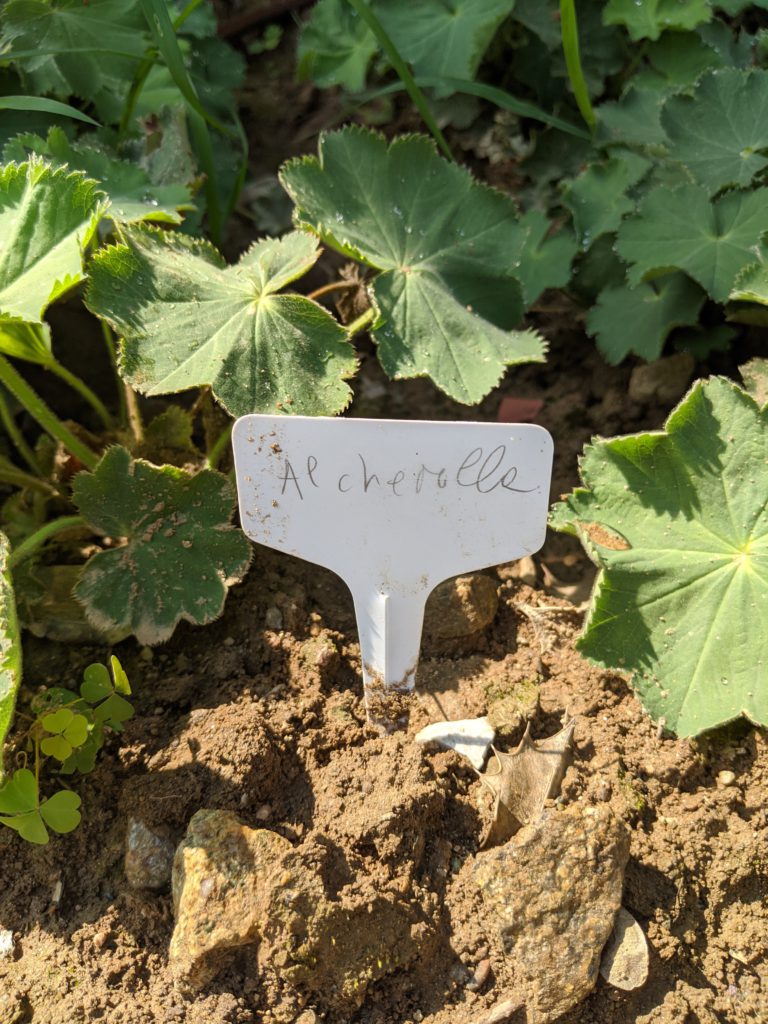 "The healing power of the plants is in the soul." —Luca Fasano, CEO of Valverbe, Italy.
At Producers Market, we believe that trust is the essence of connection. As we continue to learn from our farmers and producers, we feel connected to every story they share of taking risks, answering nature's call, and breaking old, extractive patterns in order to build a better world. While we continue on our mission to improve the connection between product source and end consumer, we learn more every day about opportunities to protect nature, revive traditional practices and native plants, and scale production in their native soil.
---