Producer Spotlight: Andreas Seed Oils
Professional Gymnast Andreas Wrecker is reshaping the way people treat chronic illness, providing solvent-, pesticide-, and preservative-free seed oils as a helpful alternative to pharmaceutical medications.
One Olympic Athlete's Story of Recovery from Crohn's Disease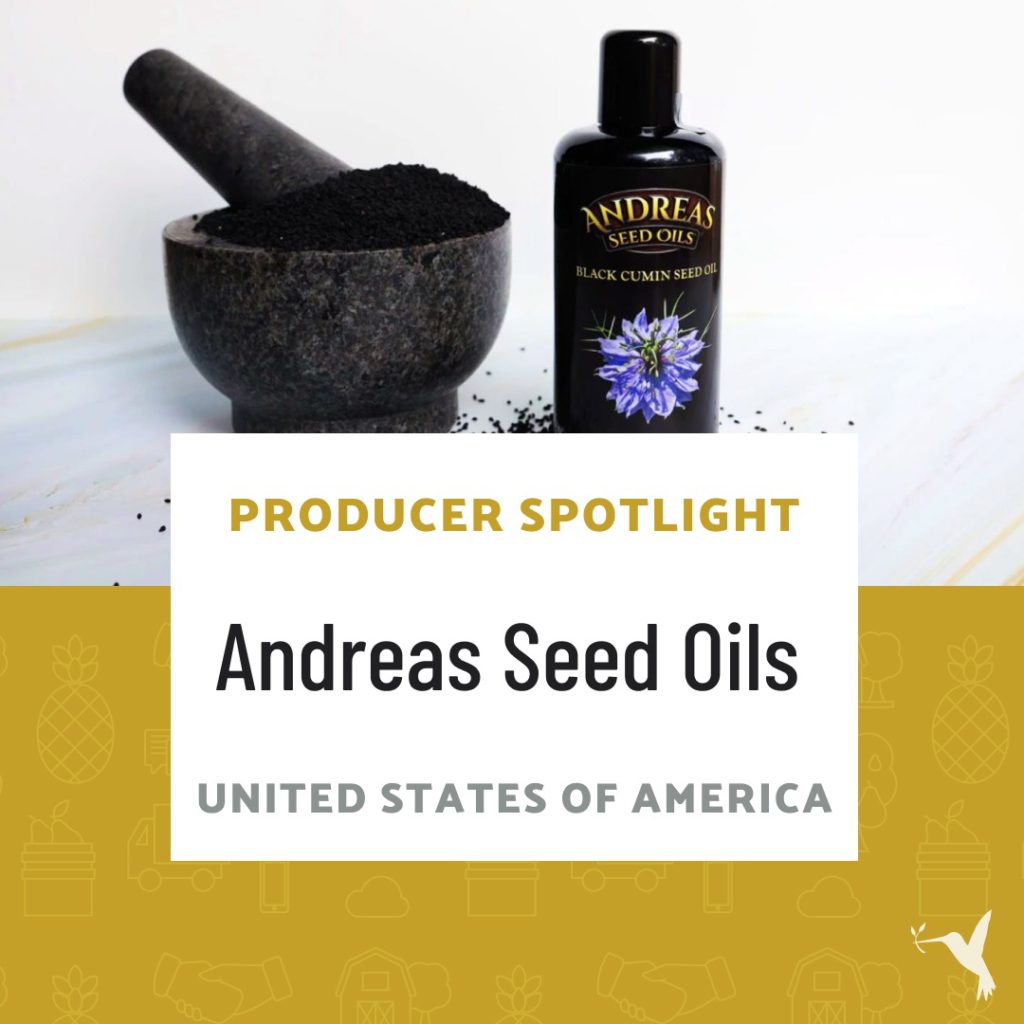 Andreas Wrecker's is one of those stories that remind us there is truly a light at the end of every tunnel.
A professional athlete, Andreas Wecker is widely recognized as a talented gymnast who competed for Germany in national and world championships, as well as the Olympic Games. That is, until 2000, when he tore his bicep during training three days before he was to compete at the Sydney Games.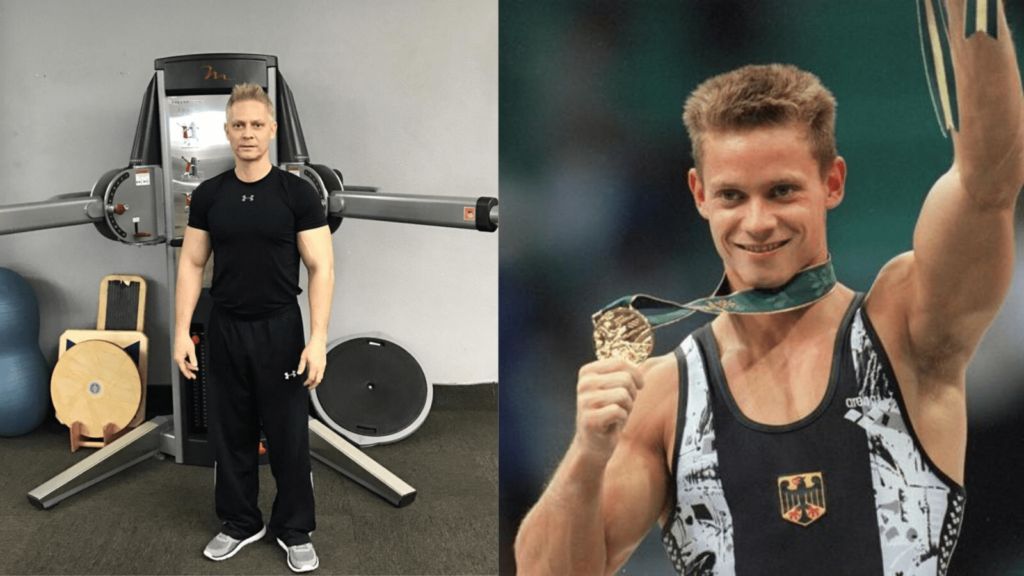 Injured and processing the revelation that his career was on indefinite hold, Andreas followed a rigid six-week recovery plan before pushing ahead to tour as a professional gymnastics exhibitionist. Like many other athletes, he found himself dependent on a combination of painkillers, aspirin, and coffee to cope with the lingering pain and get him through practices and performances.
In what has become an all-too-familiar story of drug dependence, Andreas' dependence on painkillers went on for 14 years—until he finally stepped away from his athletic pursuits in 2004. When he tried to stop taking the pills, he noted an immediate, rapid deterioration in his health and well-being.
Over a six-week period in 2006, Andreas lost 45 pounds and 80 percent of his blood supply. Soon admitted to the hospital, doctors diagnosed Andreas with Crohn's Disease (CD). In the following weeks, he received eight blood transfusions and immediately began a treatment plan, with hopes of reversing his body's decline. After nearly two months in the hospital, Andreas realized that the 33 pills he was taking every single day were not improving his condition. Defeated, he acknowledged that the pills only temporarily alleviated some of the most severe symptoms.
The Cure
Despite struggling with feelings of defeat, Andreas knew this could not be the only cure. The treatment plan was causing his body to rapidly change and progressively weaken. Without some sort of miracle, the next step would be major surgery to remove large portions of his digestive tract.
As Andreas saw it, he had three options:
Die from Crohn's Disease.

Die from the medications.

Find another option entirely.
He confided in a friend whose family member was also suffering from Crohn's, and this friend mentioned an alternative that involved using fresh-pressed flaxseed oil.
Intrigued and desperate, Andreas decided to try it. He began supplementing his prescribed medications with fresh-pressed flaxseed oil. Within a short period of time, he was surprised to find the pain and inflammation notably relieved.
He decided to take a chance. At the age of 36, Andreas made the brave choice to check himself out of the hospital and do something drastic to change his life.
Armed with flax seeds, coriander, and five seed blend, Andreas began taking this combination of supplements daily. Over the next weeks, as he reduced the number of pharmaceutical pills he took every day and continued taking the flaxseed oils, the side effects from the medications wore off.
After three months of supplementing, he stopped taking the prescribed medications for Crohn's Disease entirely. Changes to his diet, combined with the fresh-pressed flaxseed oil, changed Andreas' approach to managing his health problems. The improvements in his condition testified to the flaxseed oil's successful repair work on his body.
Andreas had found a new calling in life.
Andreas Seed Oils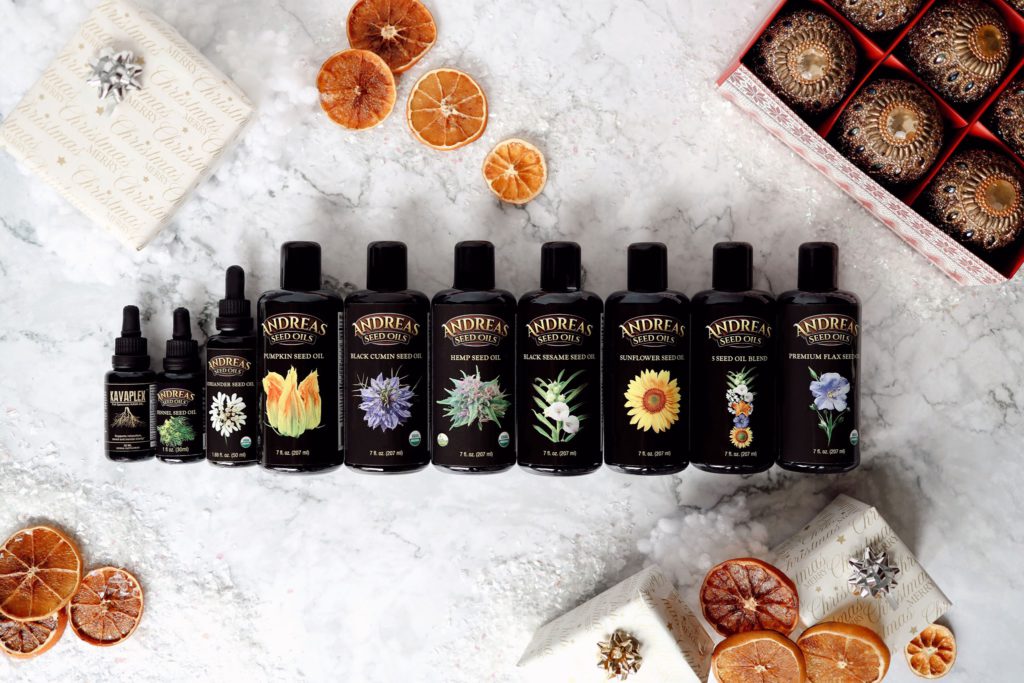 Andreas recognized that high-quality oils, perhaps of all kinds, could help others improve their health as well. Over the next 14 months, his journey to create a purer oil and oil press unfolded. During this time, he realized that to make this new dream a reality—and to create a better life for his young daughter—he needed to move his family to the United States.
In September of 2007, Andreas and his family made the risky choice to move from Germany to Los Angeles, California, each carrying just one suitcase. As they settled in, Andreas had a clear vision of creating a new, revolutionary oil press, which at the time was different than anything currently on the market. And while he didn't have the money yet to pursue this vision, he and his wife agreed that it was too important to give up.
In 2008, determined to purchase the first inventory of seeds and bottles at any cost, Andreas and his wife sold their own wedding rings. It was then he began pressing one bottle of Premium Flax Seed Oil per day from a small modified press.
From this tiny operation, Andreas Seed Oils was born.
As the seasons changed, the business began to grow and grow. Andreas continued producing seed oils and distributing them throughout the greater Los Angeles area. With the increase in customers came a new selection of oils. In November of 2009, he purchased the very press that had been constructed according to his vision almost two years prior. The use of this custom-built press allowed him to unlock and release the full benefits of the oils, creating an even more superior product to what his customers had already come to know and love.
Flash forward 11 years to the present day, and Andreas Seed Oils continues to flourish. With the proprietary German Cold-Press technology, Andreas Seed Oils are extracted at ultra-low temperatures to eliminate oxidation and maintain the molecular structure of the seeds. This technology is so delicate yet powerful that the nutritional molecules of each seed remain undamaged and intact, resulting in the purest and most effective oils possible, which can be instantly absorbed by the body. Andreas Seed Oils are completely free of any metals, solvents, pesticides, or preservatives.
Happy customers with positive results flock to the ever-growing selection of unique healthy food oils. Different uses, benefits, and testimonials flow throughout the community. Out of all the seed oils pressed, however, the real life-changer came in 2011 when Andreas began pressing Andreas Coriander Seed Oil. He continued to suffer from residual effects of Crohn's, as well as side effects from the medications he had ceased taking five years earlier, and this oil turned out to be his health breakthrough, completing his recovery from Crohn's Disease.
As the old saying goes, "You can get on with living, or you can get on with dying."
Andreas chose to get on with living and in turn, find a way to help himself and others. Whether it's Andreas' Signature Oil Collection for Crohn's or the Immunity Booster Collection, Andreas Seed Oils offer products for a variety of conditions and needs.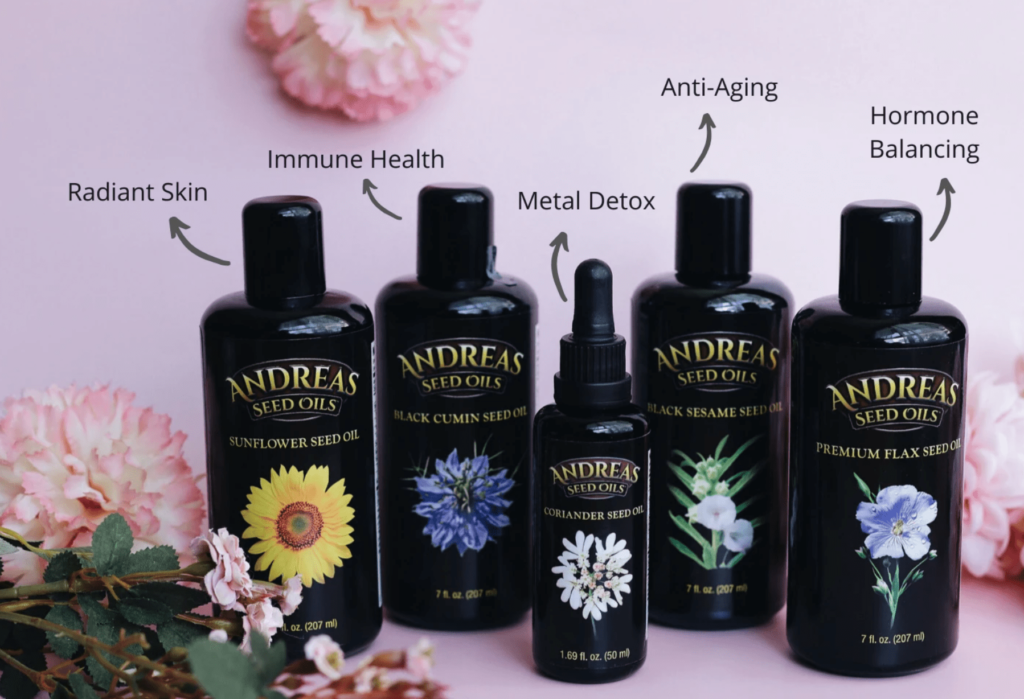 ---
Currently, Andreas Seed Oils are available online. You can purchase their products on their website, or visit their Producer Profile on Producers Market.