Reforestation Efforts: Regulations, Technologies, & Trees
We need healthy functioning forest ecosystems for our air, water, soil, biodiversity, and medicine. Sadly, deforestation is a huge problem.
It is no secret that we cannot survive on earth without trees and forests. Trees provide an essential component of life for all living things on our planet–oxygen. They store carbon and cleanse the air we breathe. We need healthy functioning forest ecosystems for our air, water, soil, biodiversity, and medicine.
Sadly, deforestation is a huge problem. It is one of the main contributing factors to the rapid increase in the net global temperature as well as loss of biodiversity and soil degradation, along with various other environmental and social issues.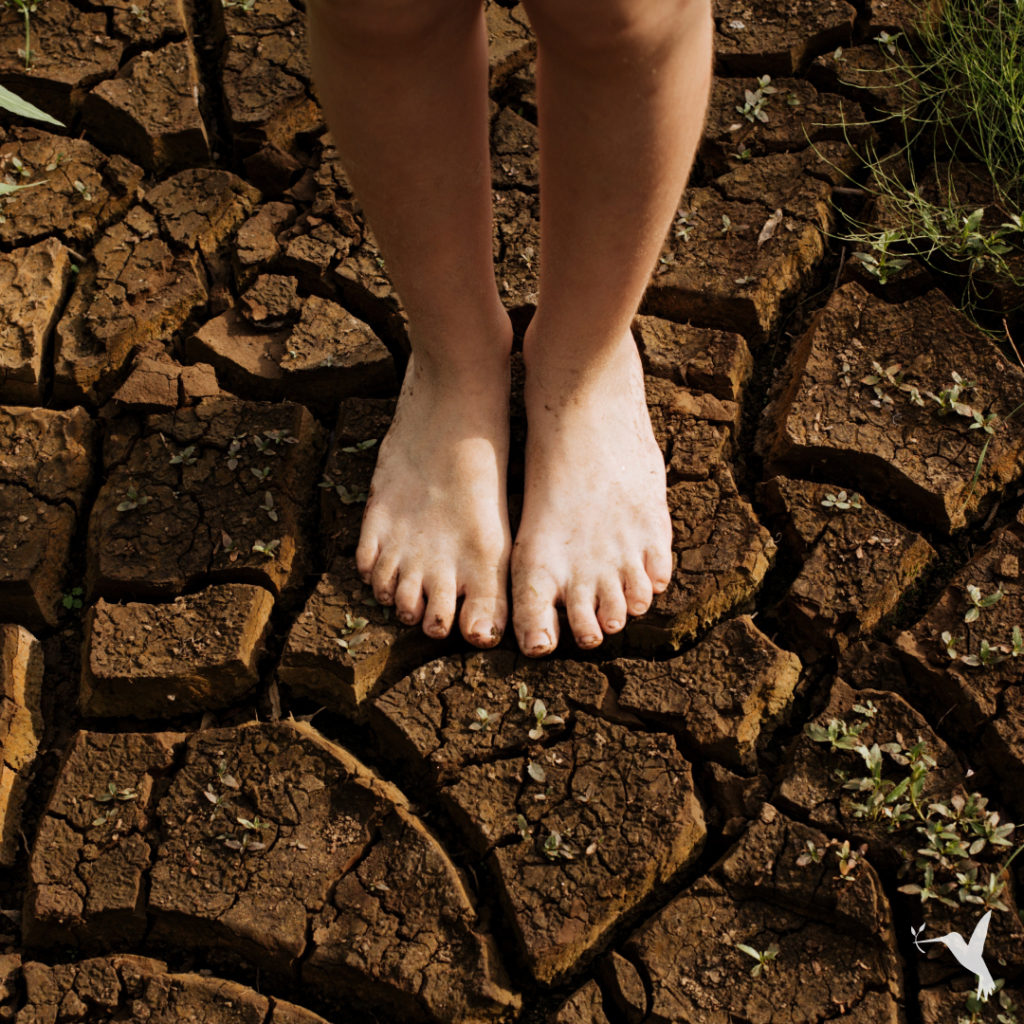 Fortunately, we are seeing solutions pop up around the world that address deforestation in a variety of ways.
The following are some of the solutions that inspire us at Producers Trust and that we are taking part in.
Regulations & Compliance
Europe is one of the largest importers of commodities linked to deforestation. These commodities include coffee, cocoa, soy, palm oil, cattle for beef and leather, and timber. Europe consumes 50% of the world's coffee and 60% of all cocoa. These two alone accounted for over 25% of global tree cover loss from 2001-2015. With such a significant role in the situation, the European Union has taken the lead in regulation and compliance requirements for businesses and producers. Thid new initiative is the EU Deforestation-free Regulation (EUDR) and intends to limit agricultural and forestry related deforestation all over the world.
Beginning in 2024, the EUDR sets mandatory due diligence requirements for EU businesses, massively expanding upon the scope of, and eventually replacing, the EU Timber Regulation (EUTR). Operators must implement due diligence on their supply chains to ensure they are deforestation and forest-degradation-free. Traders are responsible for storing and sharing information on their supply chain to operators. And importers must provide documentation ensuring that goods brought to the local market are obtained sustainably and in compliance with deforestation regulations.
The deforestation regulation is a critical step on the path to net-zero and hopefully, this example will inspire similar regulatory requirements to follow in other markets and will inspire farmers and producers around the world to meet the demand.
The Role of Emerging Technologies
This is where Producers Trust comes in. We are involved in many different types of technological and digitization efforts around the world, some of which will help small farmers meet with EU regulations to continue their work without losing international markets.
Blockchain technology has been an important part of the evolution of global supply chain management and the agricultural industry. We will continue to be confronted by the adverse effects of global warming. We will continue to see the increasing need to change our capitalistic approach to how we use our natural resources. AI and blockchain technology, when we develop and use them ethically and correctly, will have an even larger role to play, including managing deforestation.

How Can AI and Blockchain Help Forests?
With tools such as the ones Producers Trust is offering, consumers and business owners can trace the origin of agricultural products, ensuring that they are produced using sustainable practices. Additionally, farmers, makers, and sellers can offer data from the ground to their consumers and other entities. As consumers make informed decisions about sustainability, it increases the demand for these practices to be implemented and that translates to healthier soils and forests.
Other technologies, including sensor networks, drones and precision planting equipment, help farmers better understand their land's conditions and make more informed decisions about planting, irrigation and other aspects of farming. This can lead to increased crop yields and lower production costs which, in turn, can reduce the need to clear new land for farming, and ultimately reduce the environmental impact of the agriculture sector.
In the fight against deforestation, AI and other technologies go even further. Using satellite and drone imagery, AI can catalog and monitor a farm's tree cover, ensuring the farm has been complying with deforestation regulation. For example, from aerial photography, AI can decipher between different types of trees, shrubs, plants, and grasses, which means that we can easily track and trace a farm's activities, ensuring compliance, and storing the data for easy access.
Planting Trees Around the World One by One
All over the world, people are planting trees. Loads of companies are capitalizing on this idea, offering to plant one tree per item sold. Drink wine and have a tree planted in my honor? Sign me up! However, not every company are tree experts. Naturally, there are some conflicting ideas about what it means and how to do it well. Simply, the idea is to plant the right tree in the right place.

There are many inspiring stories of individuals and organizations who are diligently setting trees into the ground and creating entire new ecosystems.
Planting Trees is a National Holiday in Kenya
For example, Kenya just declared a national holiday to give every Kenyan the opportunity to take ownership of the goal of planting 100 million trees. The government is encouraging every citizen to plant 2 saplings so that the country can reach its overall goal of planting 15 billion trees in 10 years. The initiative provides saplings for free for peopel to plant in designated public spaces. These 150 million saplings are available in public nurseries. The government is also encouraging people to purchase at least 2 more to plant on their own land.
The Land of Pura Vida and Forests
Another great example is Costa Rica. As with many tropical regions, the country allowed severe deforestation for capitalistic gains. In the 1940s, lush rainforests covered 75% of Costa Rica. But then the logging industry arrived and by 1987, they had cleared from a third to a half of the forested land which then became livestock grazing and farm land.
Today almost 60% of the land is again a thriving forest. Cool cloud forests cover the country's mountain peaks, dense rainforest stretch along the southern beaches and tropical dry forests span the northern regions. These forests are home to around half a million plant and animal species.
How did they do it?
With a culturally embedded love for nature and a strong government effort, the country was able to turn around their deforestation disaster. On one side, the government began offering incentives to farmers and others who had the land and capacity to regrow forests. They also made a huge push for ecotourism, which branded the country as a "green" destination and offered another income to people who otherwise would rely on farming.
Many other countries and regions have found various paths towards forest regeneration. Often, it is the effort comes from humans who literally use their own money and bodies to plant trees one by one.
Whatever the effort, from technology to regulation to hands in the dirt, we must keep it up.
Producers Trust will keep offering our knowledge, support, and services to small farmers and large companies around the world to create sustainable supply chains and systems that work for all of us and our beautiful planet.