Producer Spotlight: Pastificio Minardo
Pastificio Minardo is proud to share their knowledge of ancient grain genetics and teach about organic practices as a connection to health.
Where Tradition Meets Innovation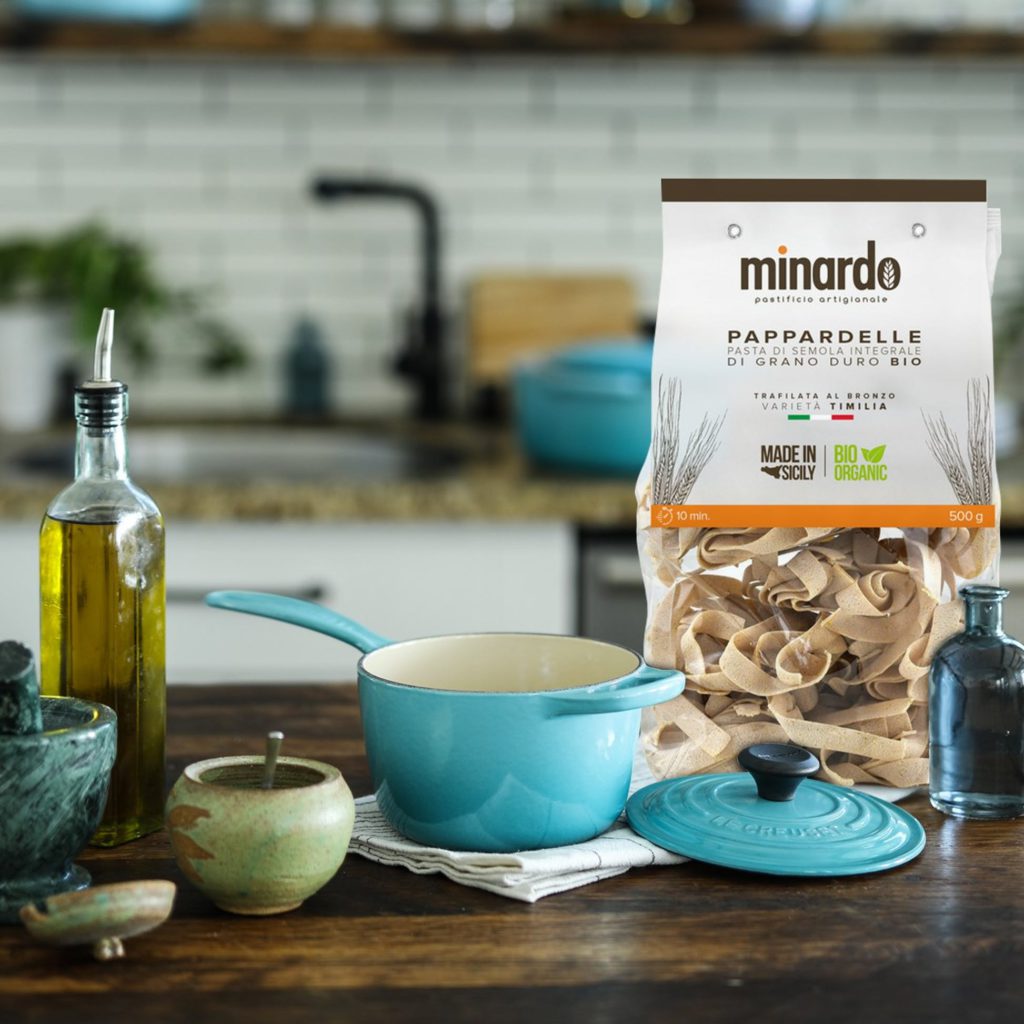 When it comes to embracing tradition, Sicilian producers have long stood for high quality and genetic preservation. On a summer visit to Sicily, Italy, the Producers Market team had the opportunity to meet with one incredible pasta maker. Pastificio Minardo is at the forefront of Sicilian ancient grain revival. The producer supports farmers who use traditional, sustainable cultivation practices and local stone-ground milling techniques. The brand is a pioneer of ancient grain pasta production.
The Pioneers of Ancient Grain Pasta in Sicily
At their pasta making facility, Minardo Pastificio Artigianale combines classic and innovative. They source their products from these special ancient grain genetics. After generations in the industry, Mr. Minardo continues to educate his consumers and community. He focuses on quality and health with his company's practices.
Giorgio Minardo shared his values and company history with Producers Market:
"We produce high-quality grains because we eat the grains we produce for generations. We share them with our loved ones. Producing organic means respecting the cycles of the earth."
A Day In the Ancient Grain Fields
During our visit, we learned that there is a significant chemical and biological difference between conventional supermarket pasta and Sicilian-grown ancient grain pasta.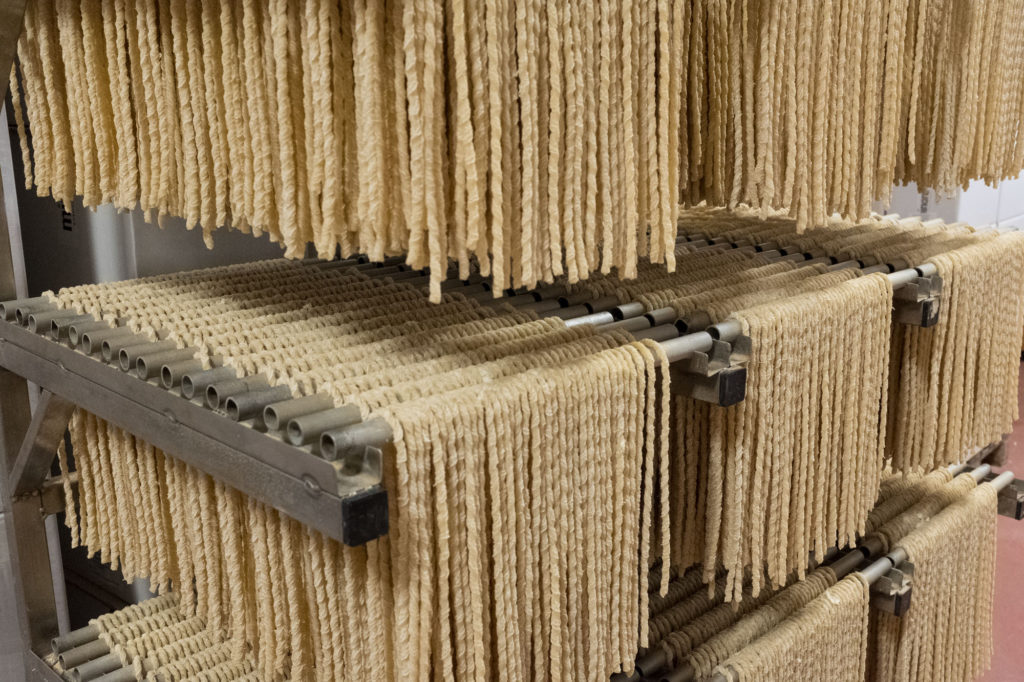 For many generations, farmers selected and preserved ancient grains. They chose these for their positive nutritional qualities. Our bodies can easily assimilate the nutrients from these grains. On the other hand, modern pastas may feature modified genetics and chemical-intensive growing practices. Production includes intensive milling techniques and additives. The resulting products leave people feeling bloated and sick.
Ancient grains have a natural affinity with the Sicilian micro-climates. The dry soil and low humidity protect them from fungus contamination. A contaminated plant generates a toxin called Mycotoxin (Micotossine), which has a carcinogenic effect. The first genetic modifications of grains were intended to produce a grain resistant to this fungus. However, researchers did not know that these modifications, with long-term consumption, could affect the digestive system.
Healthy Fields & Textured Pastas
Giovanni Minardo explained some differences between conventional, modern pasta and artisanal, ancient grain pasta. A pasta made with a modern, "conventional" grain variety may have a rubbery or elastic texture. This is likely the cause of slow digestion and inflammation. Ancient grains give pasta a softer texture. This is easier for the body to digest and absorb the nutrients.
Good news! Ancient Sicilian grains are largely free from Micotossine. In many regions of Sicily, producers preserve agrobiodiversity. Many promote low-input, organic and small-scale agriculture. There is renewed interest in Sicilian ancient grains. As a result, grains of Sicilian origin are highly valued in the market.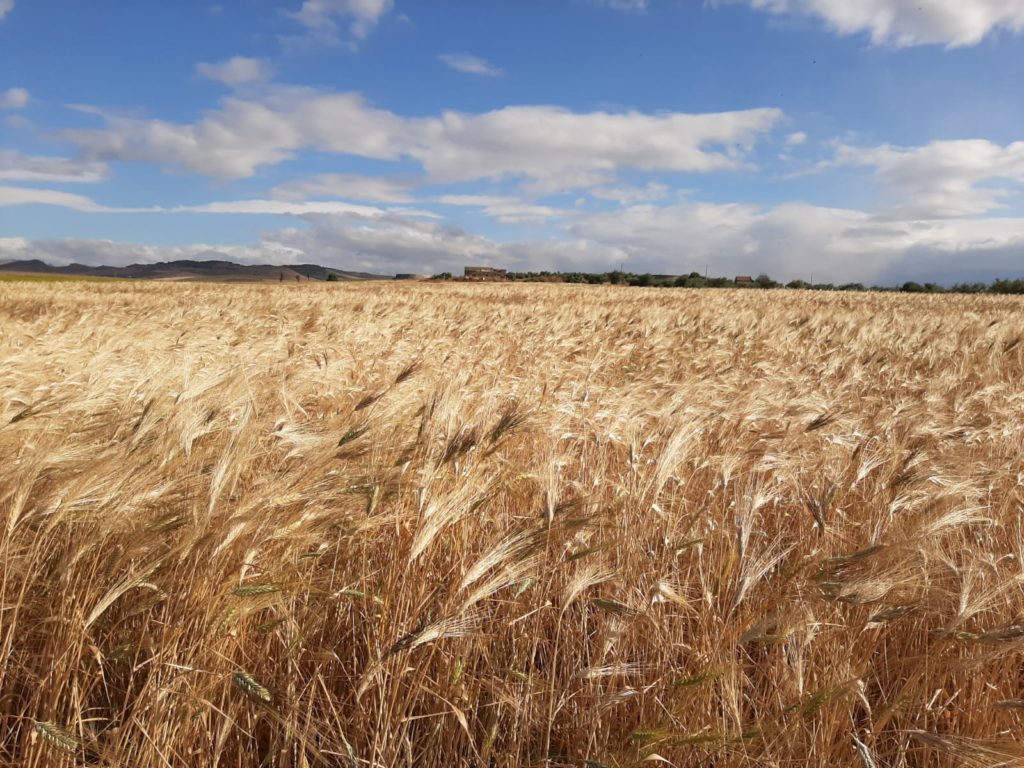 The Producers Market team witnessed first-hand the importance of knowing our farmers and their practices. We have seen how consumers who trust a producer and know their story will seek out their products. This is especially true in these days of technology-driven value chain transparency and growing demand for quality.
Culture, Land, & Quality
Pastificio Minardo is an excellent example of success and well-being for the community of farmers in the region. Working in harmony with nature is key for the company, especially given the particular climate and soil conditions on the island. The artisanal pasta pioneers bring their customers the most innovative superfood combinations:
Turmeric and Black Pepper

Te Matcha

Spirulina

Cacao and Black Garlic
These are a few of the products that caught our attention. And the list goes on. From classic spaghetti to the highest-quality baby-friendly pasta–Pastificio Minardo has many amazing options.
Sicily's unique cultural, culinary, and agricultural heritage has made the island a natural focal point for innovation in the food industry. Minardo is proud to share about their ancient grains. They see the power of conserving these genetics. They also believe that teaching organic practices can directly improve health and wellness.
---
Check out Pastificio Minardo's profile on Producers Market to learn more and discover their products.